I have never bred from Pearl, so I have not had her DNA tested. Both her parents are eye clear and both are MDR1 -/-
Caprioara Taihatian Pearl pet name Pearl. The Taihatian pearl is known as the Queen of all Pearls and many are Black Pearls. Pearl is a tri and she is a daughter of Jet and so Pearl suites her
Pearl is a loving sweet natured daughter of Captain and Jet and a litter sister to Soda, she is another of our home bred girls.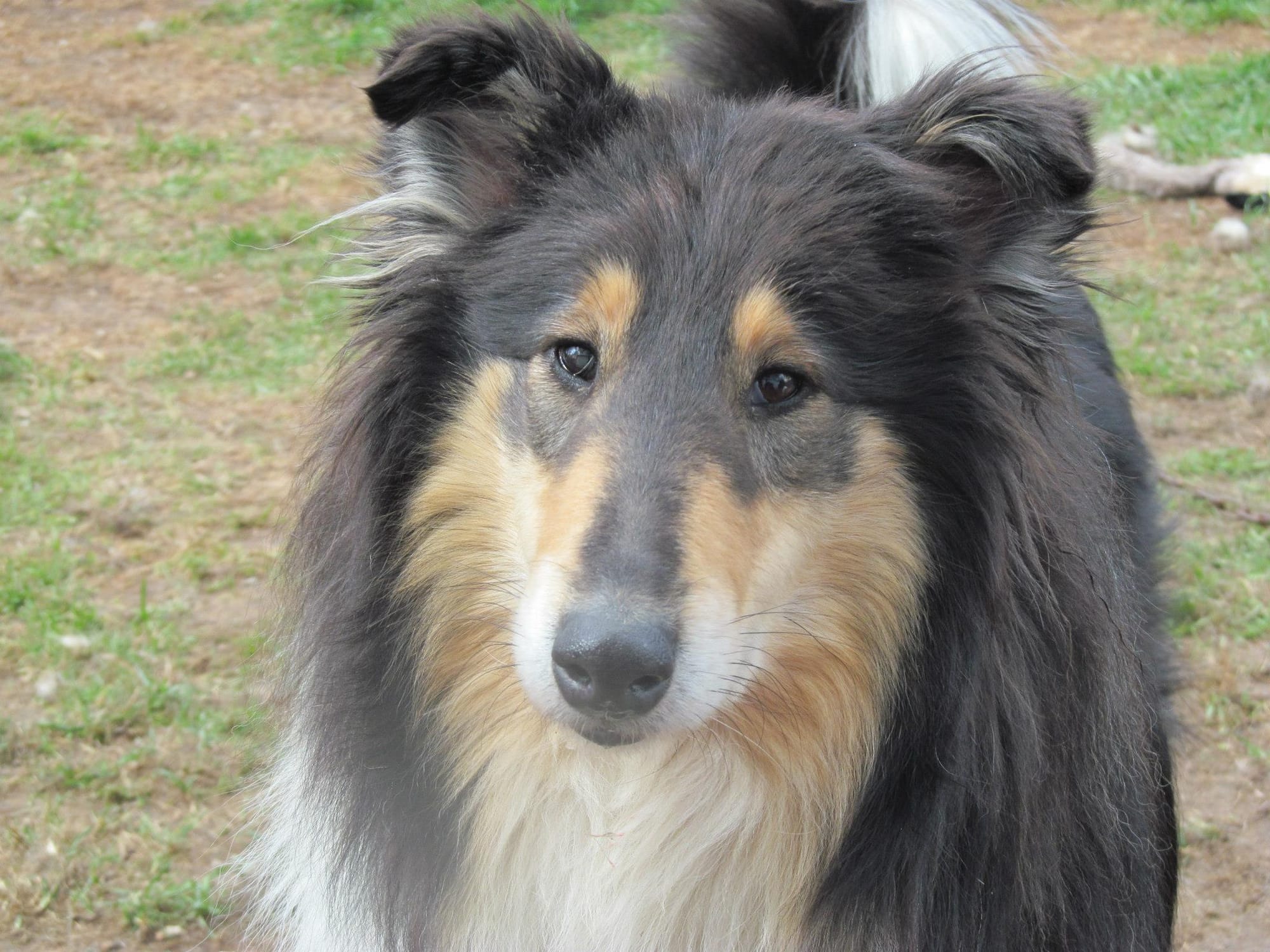 Pearl has correct confirmation, superb movement, she single tracks and has great ring presence, she stands 22 inches at the shoulder and conforms to the breed standard. Her coat is the colour of coal and is the fitting jacket.
Pearl has qualified for Crufts many times over the years and enjoys her yearly outings there tripping the light fantastic on the green carpet.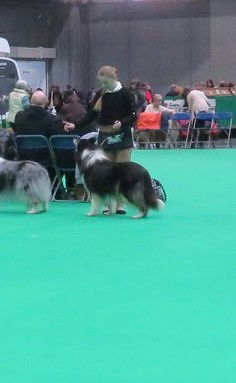 Now that sadly Pearl has reached her twilight years she has found a new lease of life. At ten years old, her new career is with Georgie (whom she adores and is also ten years old ) in the Junior Handling competitions. Together in only 7 months of competition they have won many Handling classes along with veteran classes. This year 2020 saw Georgie and Pearl compete at Crufts for the first time together. It was an experience that I know Georgie enjoyed, and once this lockdown is over they will both be back competing once again.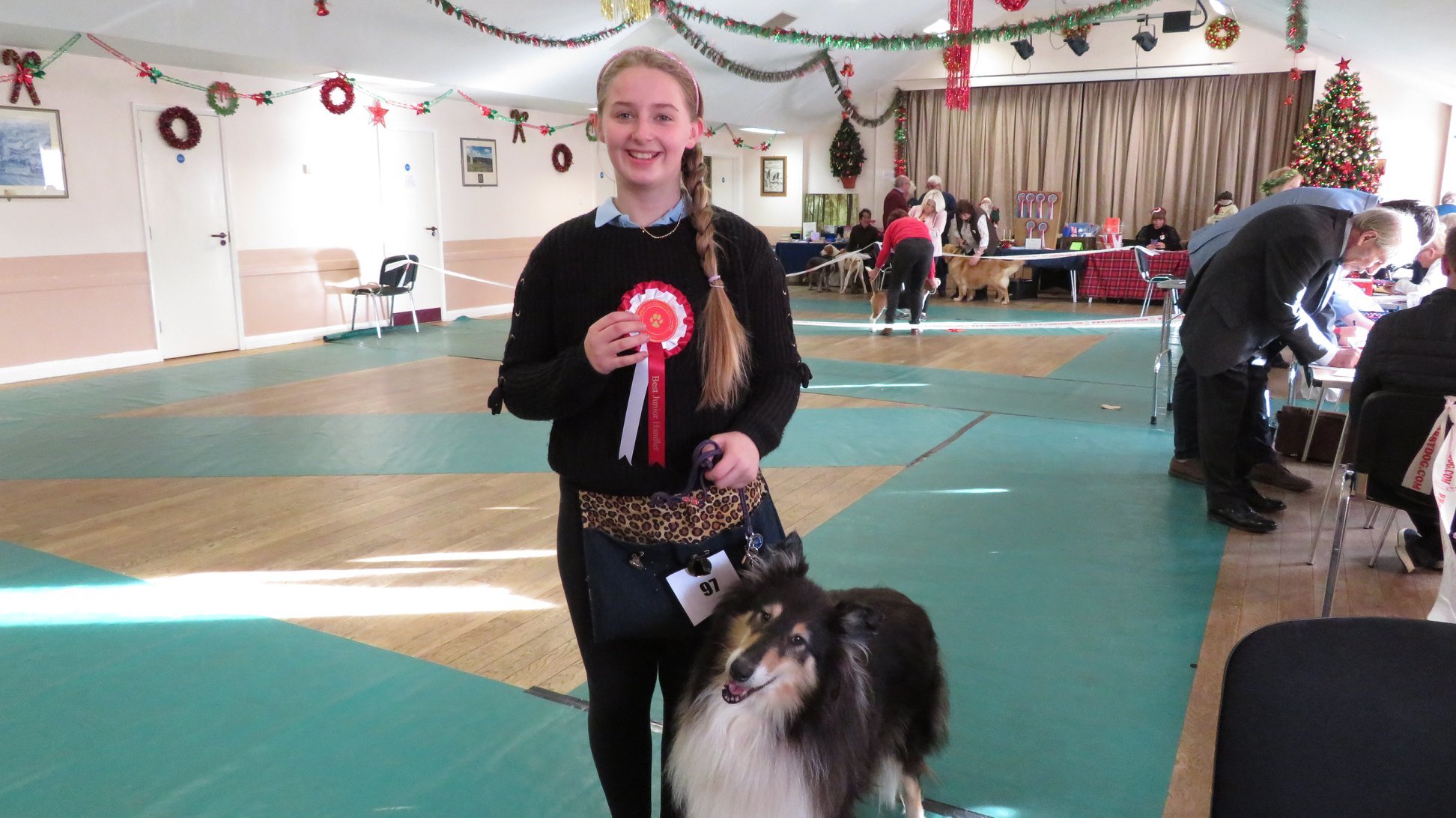 For an old girl Pearl does all right .