Fern is DNA tested and her results are DNA clinically eye clear MDR1 +/- and co efficient 11.01%
Fern is owned in partnership with her breeders Philip and Fern Sargent. She is the last Coarhabeg bred collie as the Sergeants have decided to stop breeding.
Coarhabeg Helen of Sparta pet name Fern. She is a half sister to Ice ( same mum) I never gave her the KC name the breeder did that, but as she was the very last collie to be bred by them and they are good friends, I asked if I could name the puppy after the breeder, so Fern she became.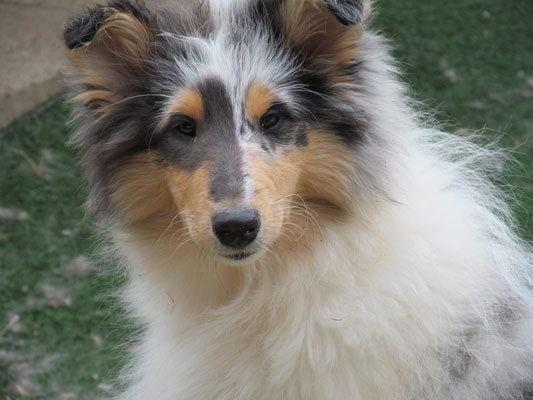 Fern has a lovely coloured and marked coat, she has dark brown eyes and knows how to use them to her advantage, and she also has a very distinctive marked face. She just lives for cuddles and her favourite place is curled up on either a chair or the settee, Fern can move so fast we can't keep up with her , she has a know it all attitude.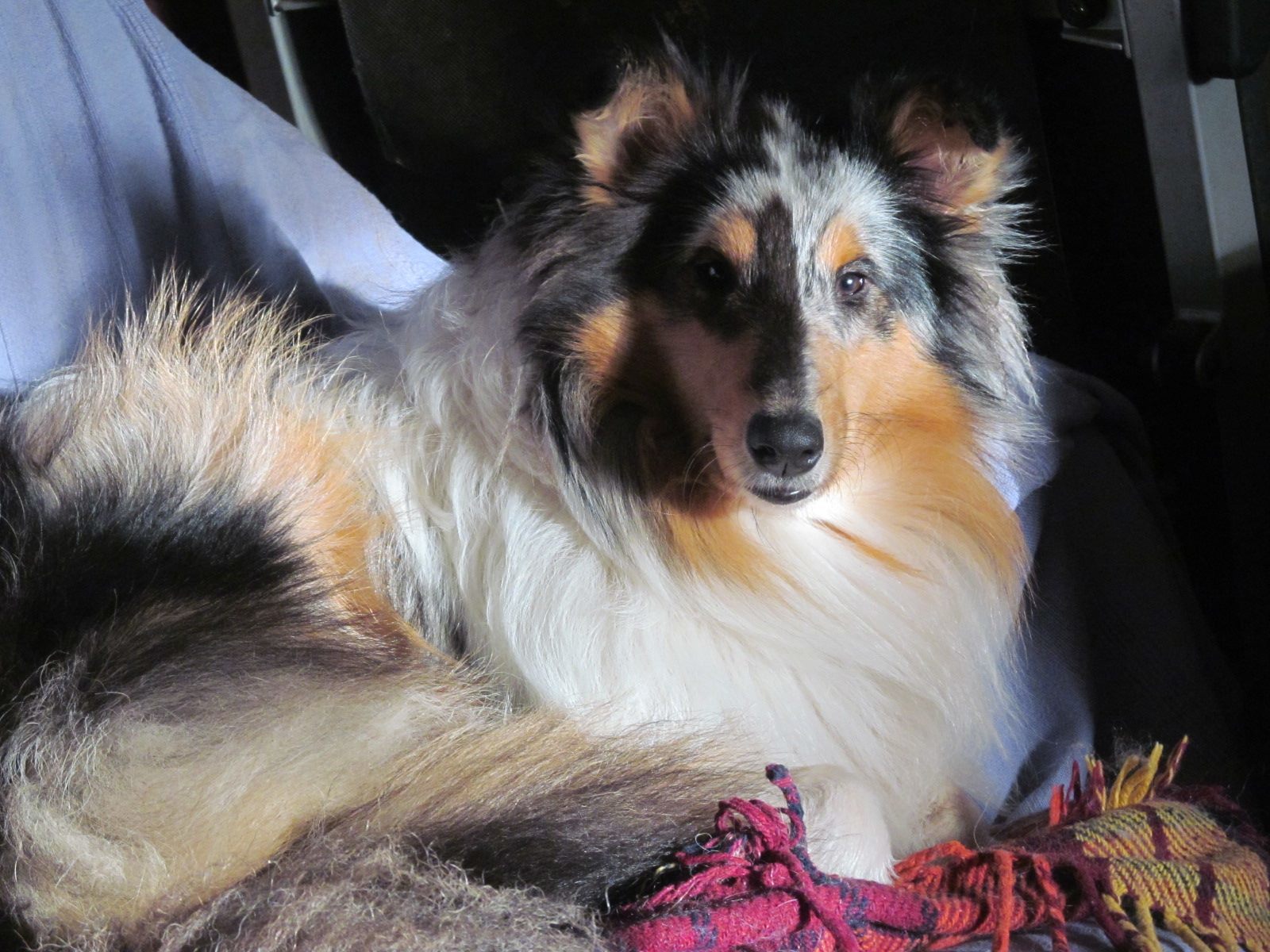 Fern loves to show off and strut her stuff, she enjoys the shows (cause she is the centre of attention), she also enjoys camping where she gets to wizz around and be chased by the others.
Fern has been shown lightly and has had a lot of success she has qualified for Crufts on two occasions and enjoyed the day in the green ring.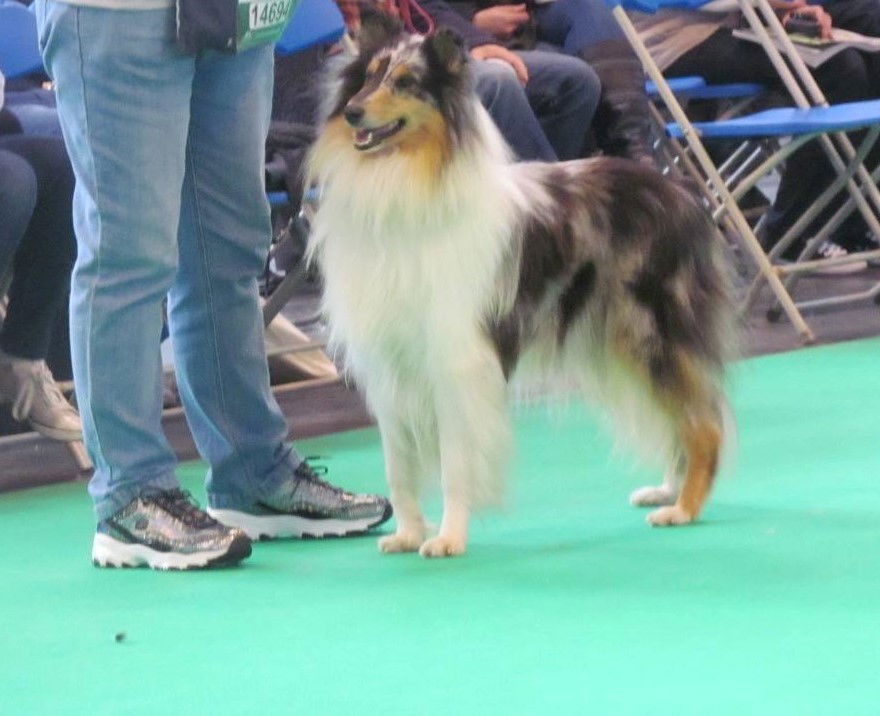 Fern has a fun loving nature, she loves people and kids, sadly I have not managed to breed from her which is such a shame. But she is so loving and special that makes up for it, by the way I gave her the name of Fern after her breeder.
Fern Dad Coarhabeg Seahawk (Pongo)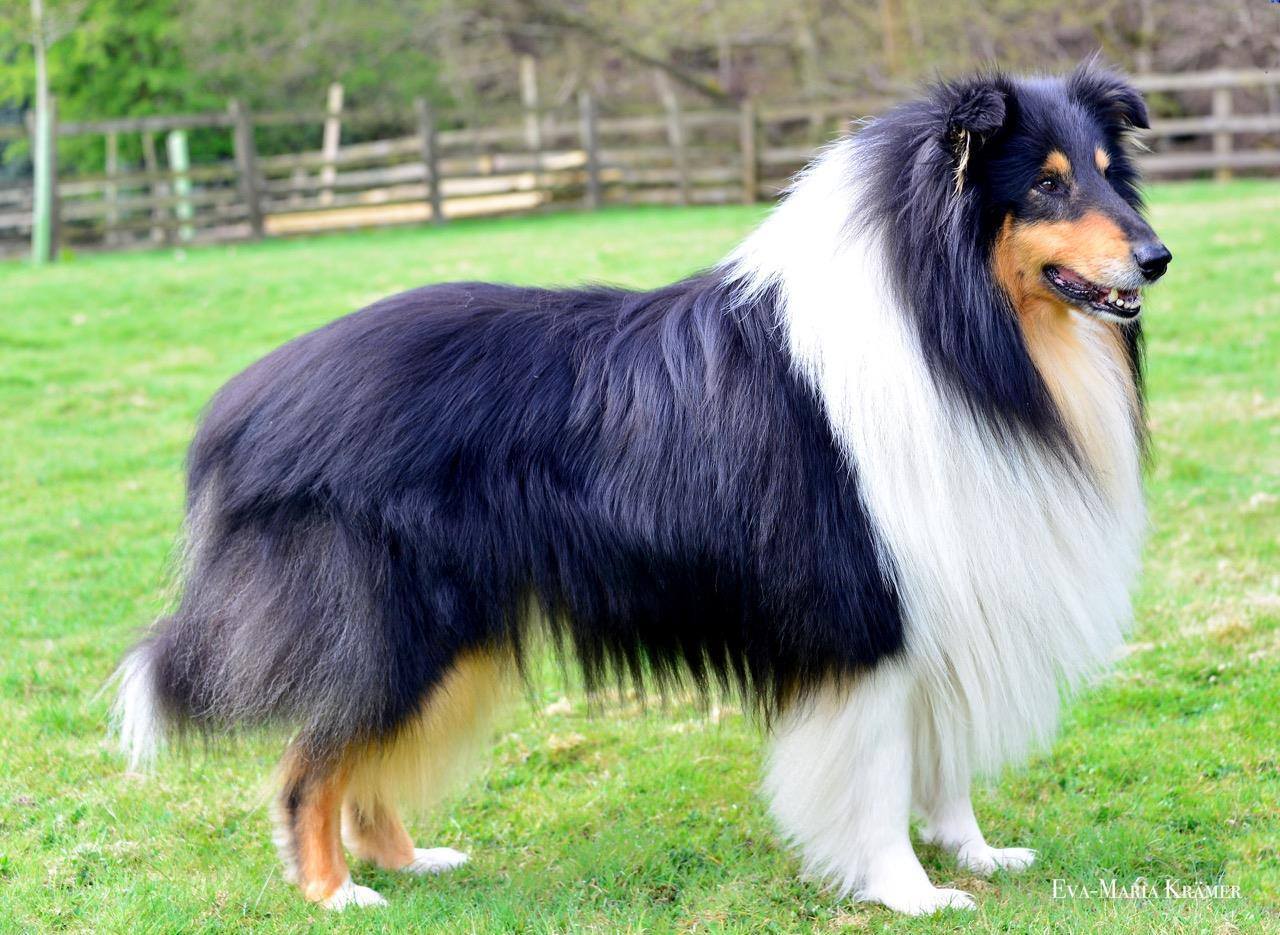 Fern Mum Coarhabeg Kaleidoscope (Lydia)