AMATHUS FORGET ME NOT VIA CAPRIOARA - 'Opal'
DOB 19.1.03 - Eyes go normal
Myriehewe Rainbox Quest over Kazmith x Amathus Zodiac
Opal was my first rough collie I took my time and 2 yrs to find the right one..and I truly did find the right one. I had always admired the blue merle and was determined to have one, so when Opal can along I was so happy.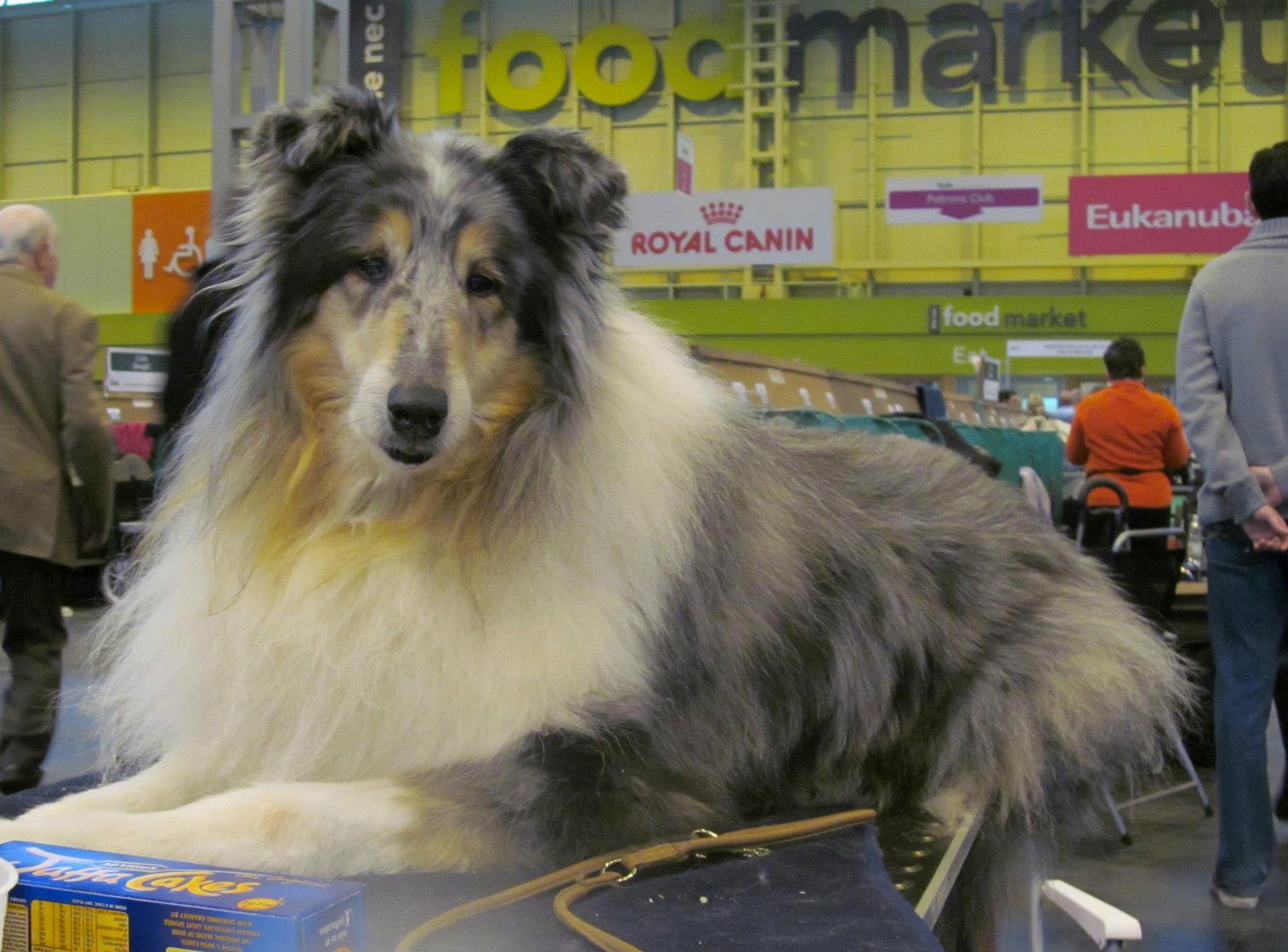 Her breeder, Sue Thomas, was very helpful to me and answered many questions and has remained a good friend. Sue would always call Opal a chilled out collie and I know she was very proud to have bred her, I can only say thanks for letting Opal spend her life with me. Opal loved the shows and was a great show girl she would love being in the ring and she won so many Best Puppy and group placings. She qualified every year for 10 yrs for Crufts, and she was placed 2nd one year and another year was placed 4th again at Crufts.
Opal also had a great time with the daughter of my friend who use to show her mostly in junior handling classes where they both won many times and they both had a friendship together Opal really enjoyed being around her, and I know that she misses Opal very much. Opal had some funny traits, especially when the attention was given to another dog Opal would go off in a huff and wouldn't come over to you for hours and also she would love to lay on the grooming table and watch the world go by. Opal went to discover dogs many times and was always surrounded by children when she was on the stand there. Opal was loved by many and had her retirement party at crufts when she was 10 yrs old she even had a retirement cake. Opal lived to be 14.5 yrs old, and had never been ill, her last day was spent with her breeder Sue Thomas, she was out in the sun all day she came indoors and lay down and went to sleep. I and many others are richer for having had Opal in our lives, she will always be remembered with love and laughter and for the beautiful soul she was.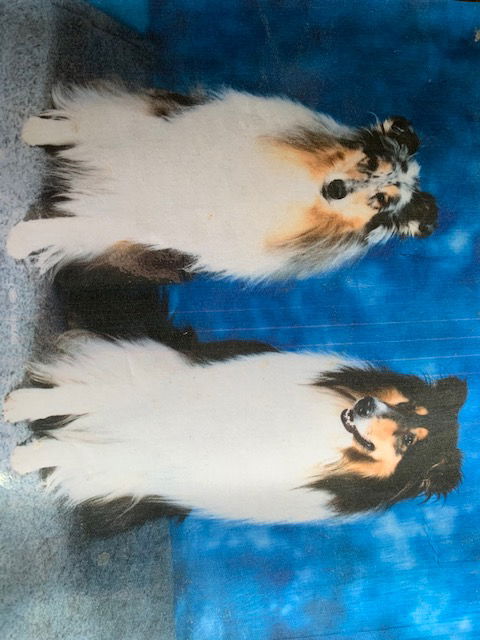 Opal and son shep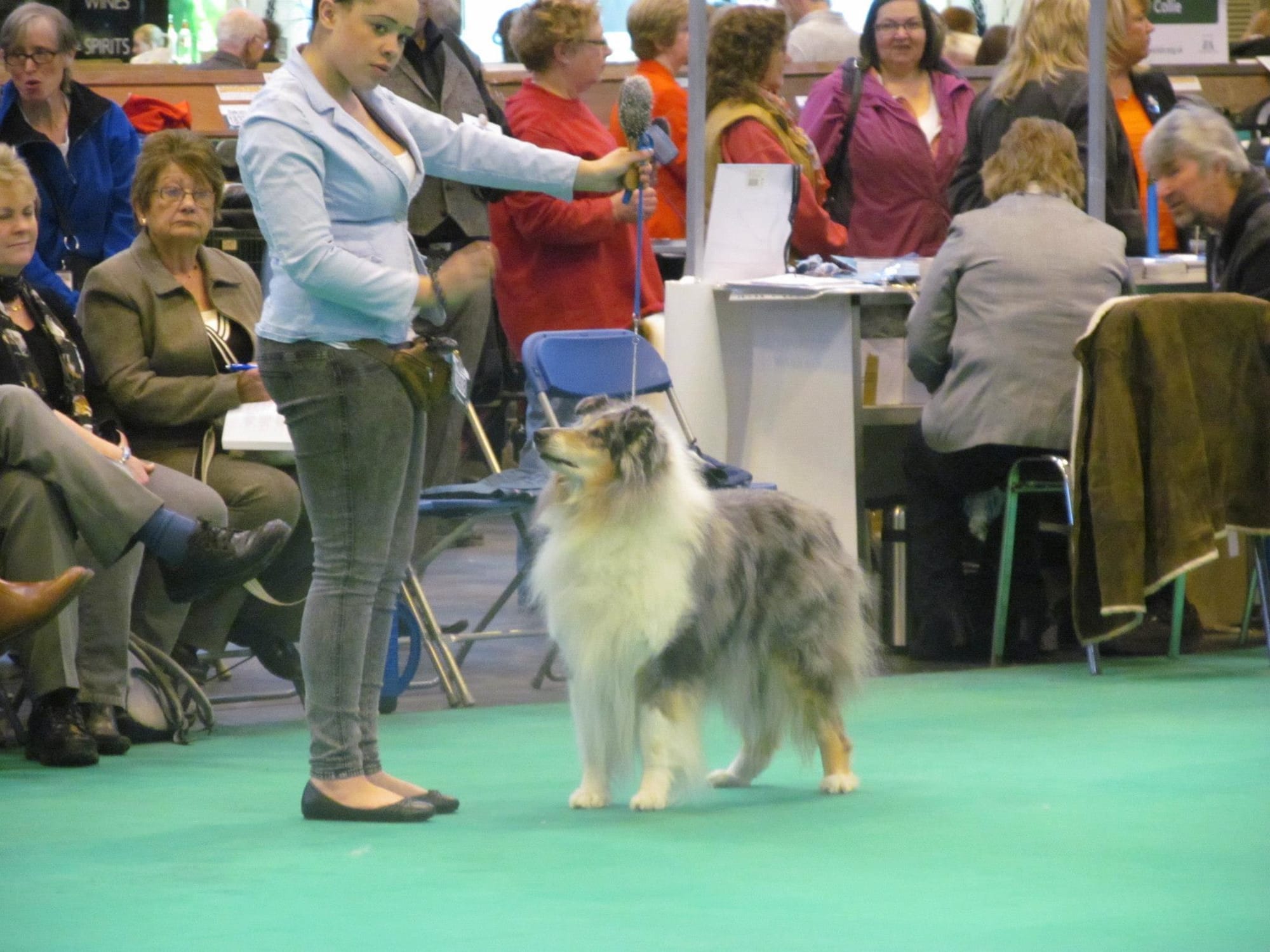 Opal my first my everything