Badger was a blue boy which went to great friends of ours. He started out life as their pet but then the showing bug got to them. Badger was a bit difficult to get the showing right, he went to ring craft and eventually became quite good at it even though he didn't enjoy it much. His owners started coming to the shows with us and did rather well.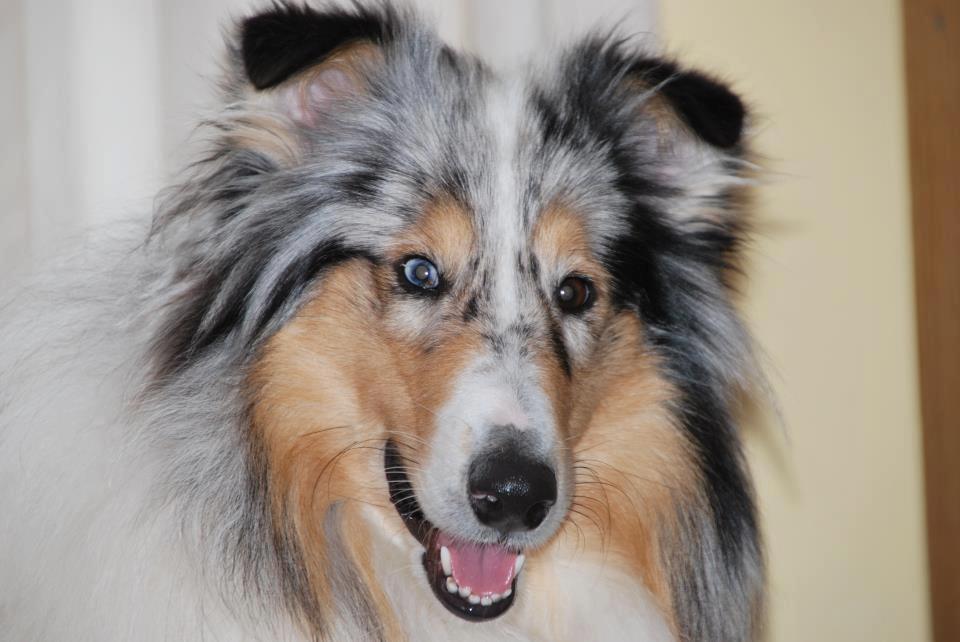 On one occasion when Badger was about 9 months old they entered him at a Championship show, and we entered too and so Badger , Soda and there brother Zeus were all in the same class, and Badger won , Zeus was second and Soda third, well the look on Barbs face (tears flowed and it took Barb the rest of the day to get over it,) as Badger had qualified for Crufts as had his brothers.
Badger went on to win many Best of Breeds and he qualified for Crufts on a couple of occasions and we used to see Badger many times over the years.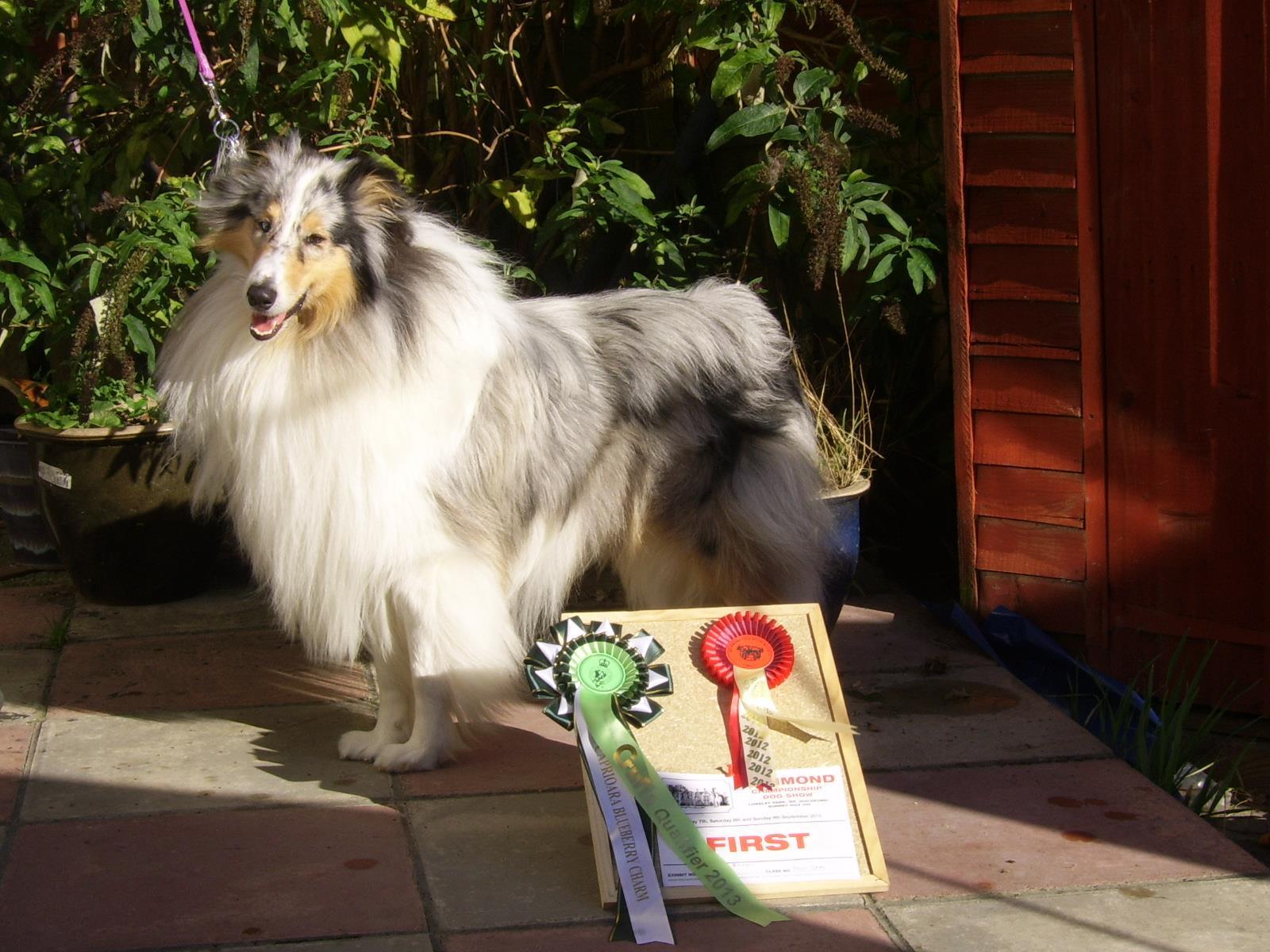 Badger was mostly a pet, so spoilt, but so loved. As he got older he began to act a little odd the vets found that he was unwell and nothing could be done , as he shared his home with other dogs and he wasn't happy Barb and Ray decided to let him live out his last years at there very good friends who did not have any other pets and were at home all day, once Badger moved there he became a bit more happy and he lived there (still spoilt and loved) till the rest of his days.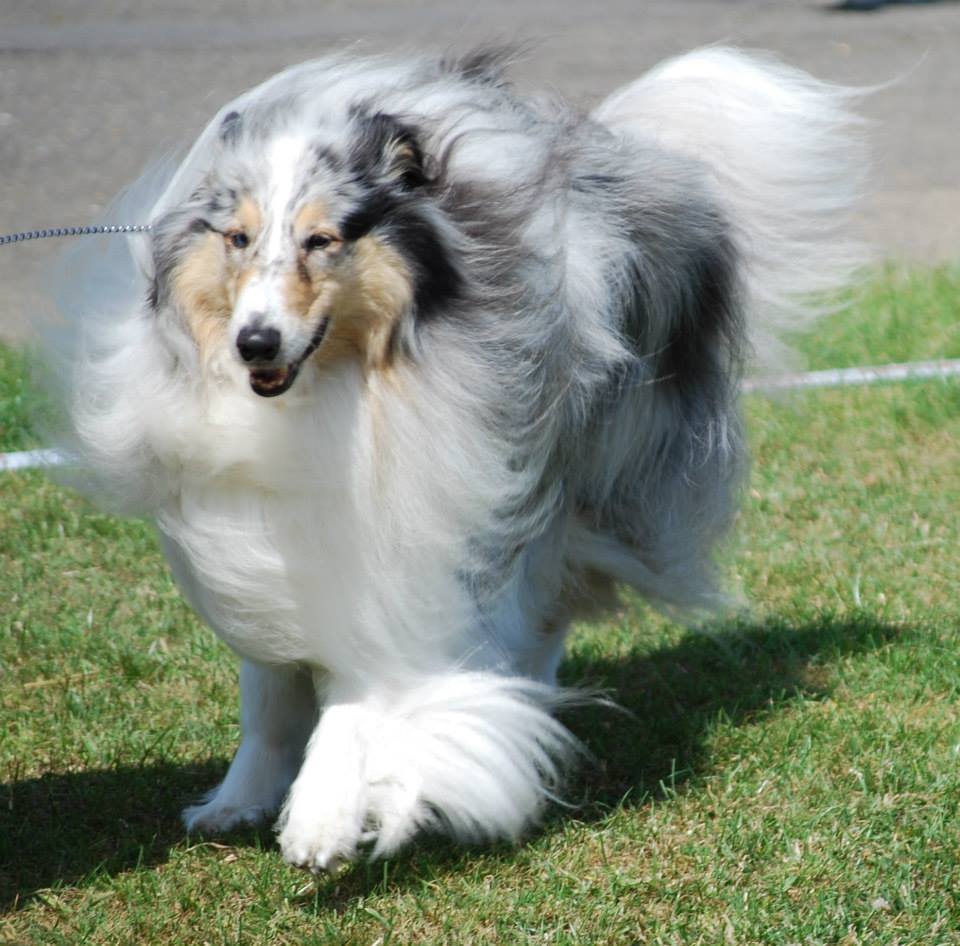 Everyone who had the privilege of meeting and knowing Badger was touched by this gentle soul and he will be greatly missed by many people.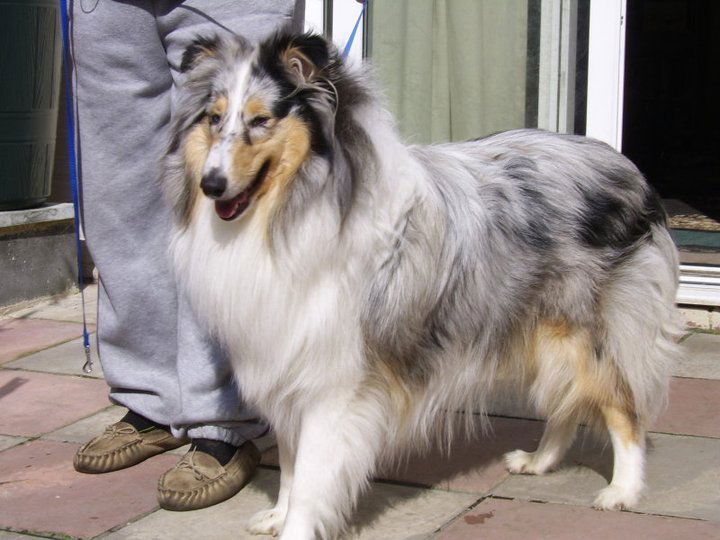 I am hugely proud of breeding this gentleman this wonderful collie his kennel name was Blueberry Charm and that sums him up. A Charming Rough Collie. Rest In Peace Badger