Caprioara Diamond Treasure
Shep was in the very first litter of Rough Collies I ever bred. Shep was a tri boy and he had two merle brothers called Dylan and Dougle.
Shep's mum was my first blue girl Opal and Opal was Jet's half sister, Shep went to a good friend of mine who's granddaughter used to go running and go dog training with him.
I used to take him and show him for them, he loved it when we used to pull up outside his home in the van ready to go to the shows. He won many classes and was Best dog and won many Best of Breeds and reserve Best of Breeds. Shep also gained his Stud book number and this made him my very first collie I had bred to gain this award.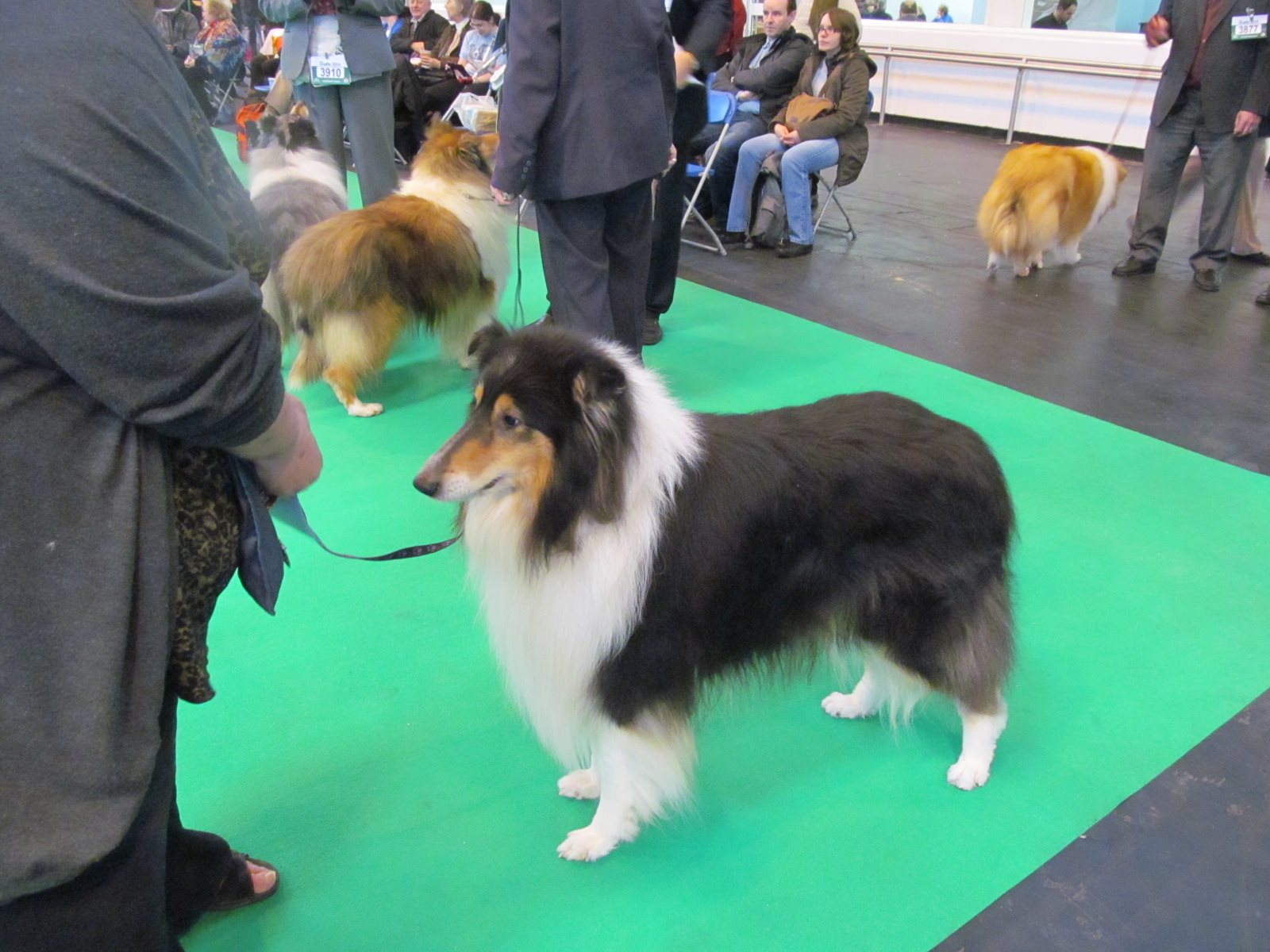 Shep went to Crufts for many years and he loved it there. I always enjoyed showing him, he was such fun, but he always showed his socks off.
When he went dog training he would often goof about, and pretend he couldn't be bothered to learn but that's the sort of character he had, just full of fun.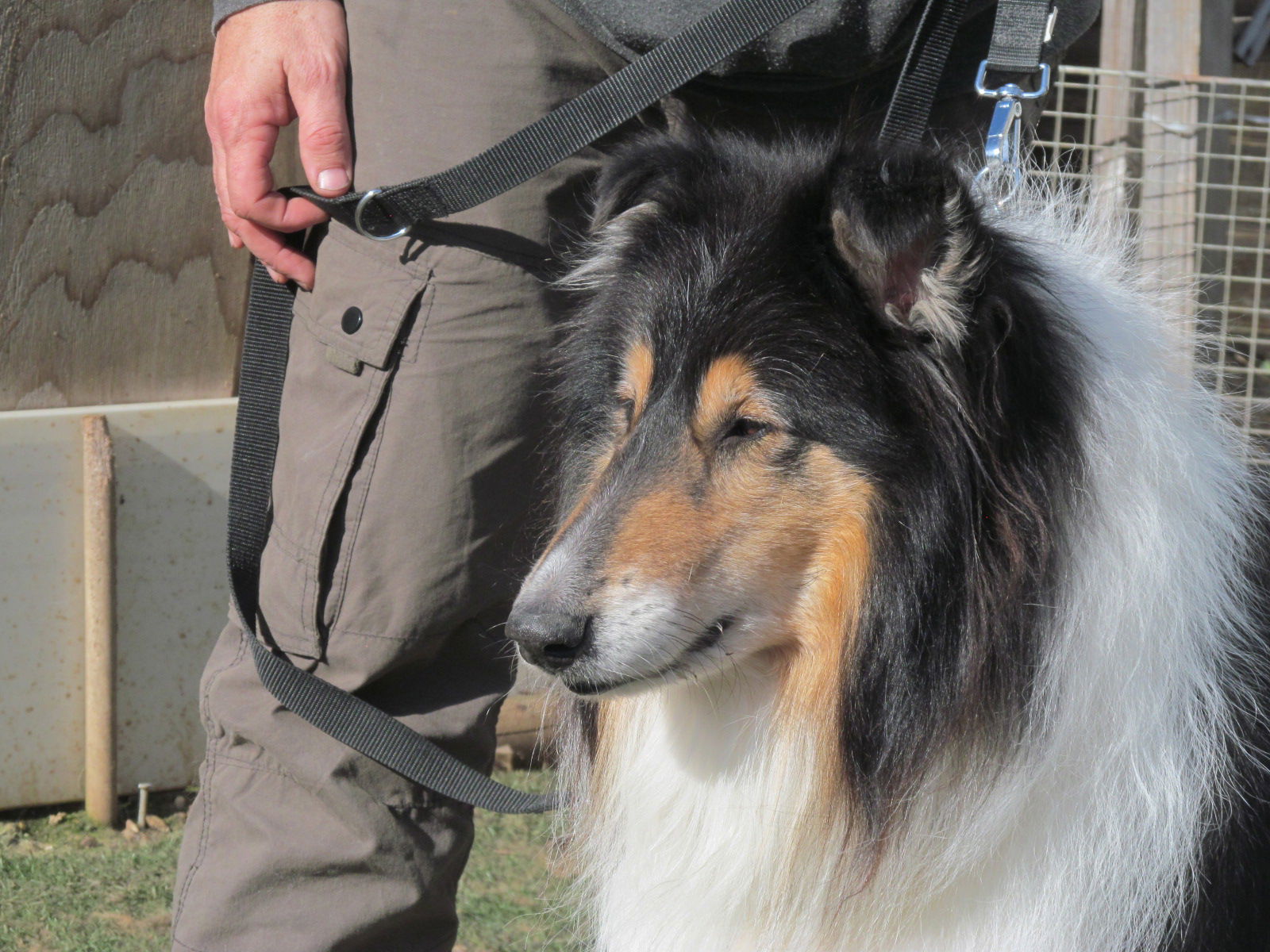 Shep had a great following from other collie people and he had a fantastic temperament and out look on life, he had a fun character and could be very cheeky, but I knew that his owner loved him, truly loved him, sadly she passed before Shep and Shep did miss her, so now he is back with his mum.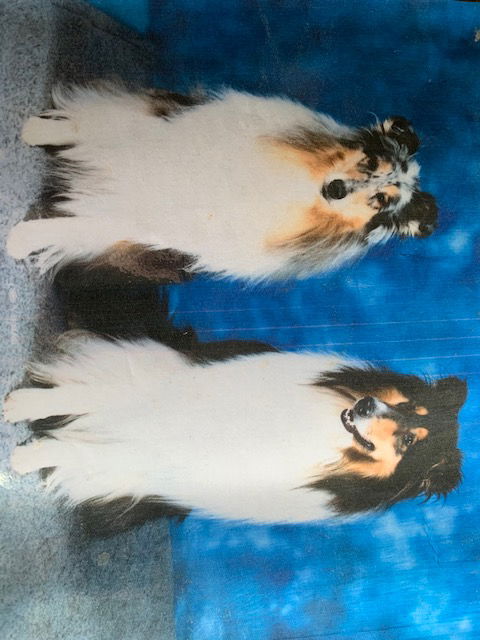 Shep with Mum Opal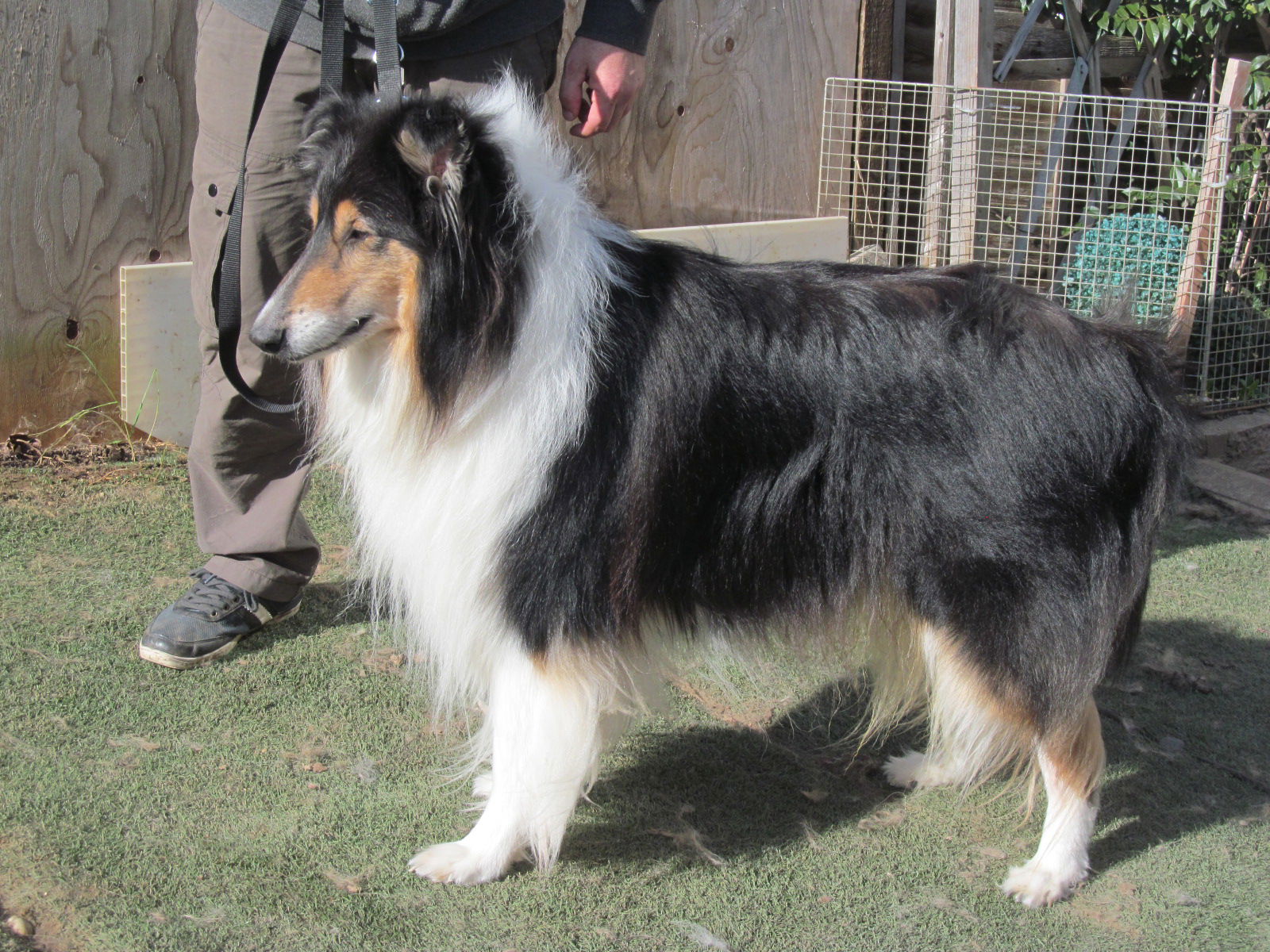 Shep and myself learned a lot together, and I always smile when I think of him, he loved to go camping with us as he was back with his collie family and he would get up to some serious antics with the toys, Shep will be sadly missed by all who knew him. R.I.P our wonderful handsome fulfilled special boy we will miss you always.