Pacer has been DNA tested and I am waiting for the results as soon as we get them the results will be added here.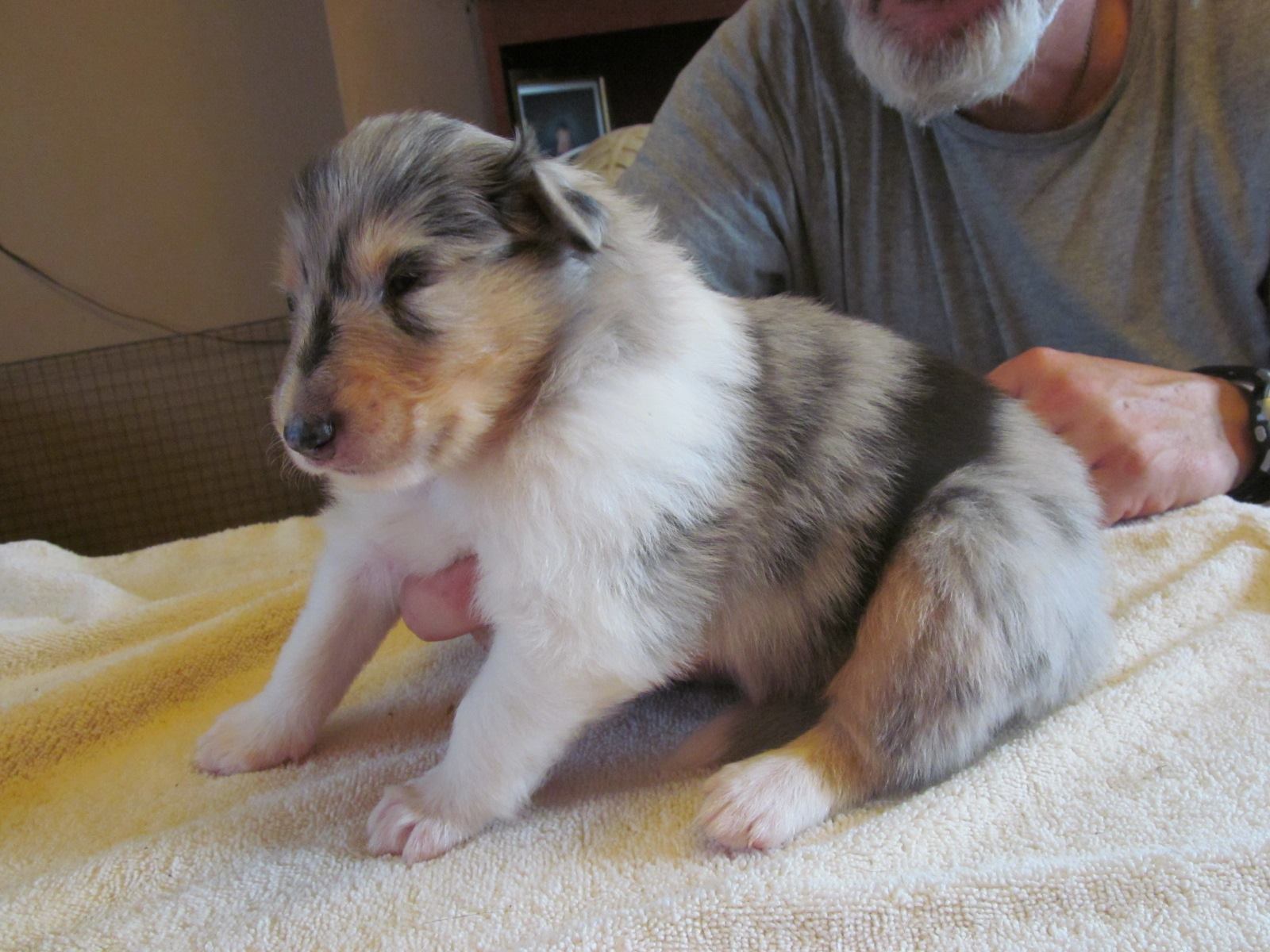 Pacer I gave him the KC name of Caprioara Frozen Ice because of the film Frozen, He also has one blue eye for ice .Tina who bought him called him Pacer because she is an Elvis fanatic and Elvis played a part called Pacer in the film Flaming Star
Pacer is a large old fashioned type of collie he is a blue merle coloured boy, he has one brown eye and the other is half blue which is rather striking. He has a wedged shaped head and correct almond shaped eyes with a nice arched neck, he has a good top line and long tail. He is 24 inches at the withers and conforms to the breed standard. He also has the long stride with the single track all collies should have.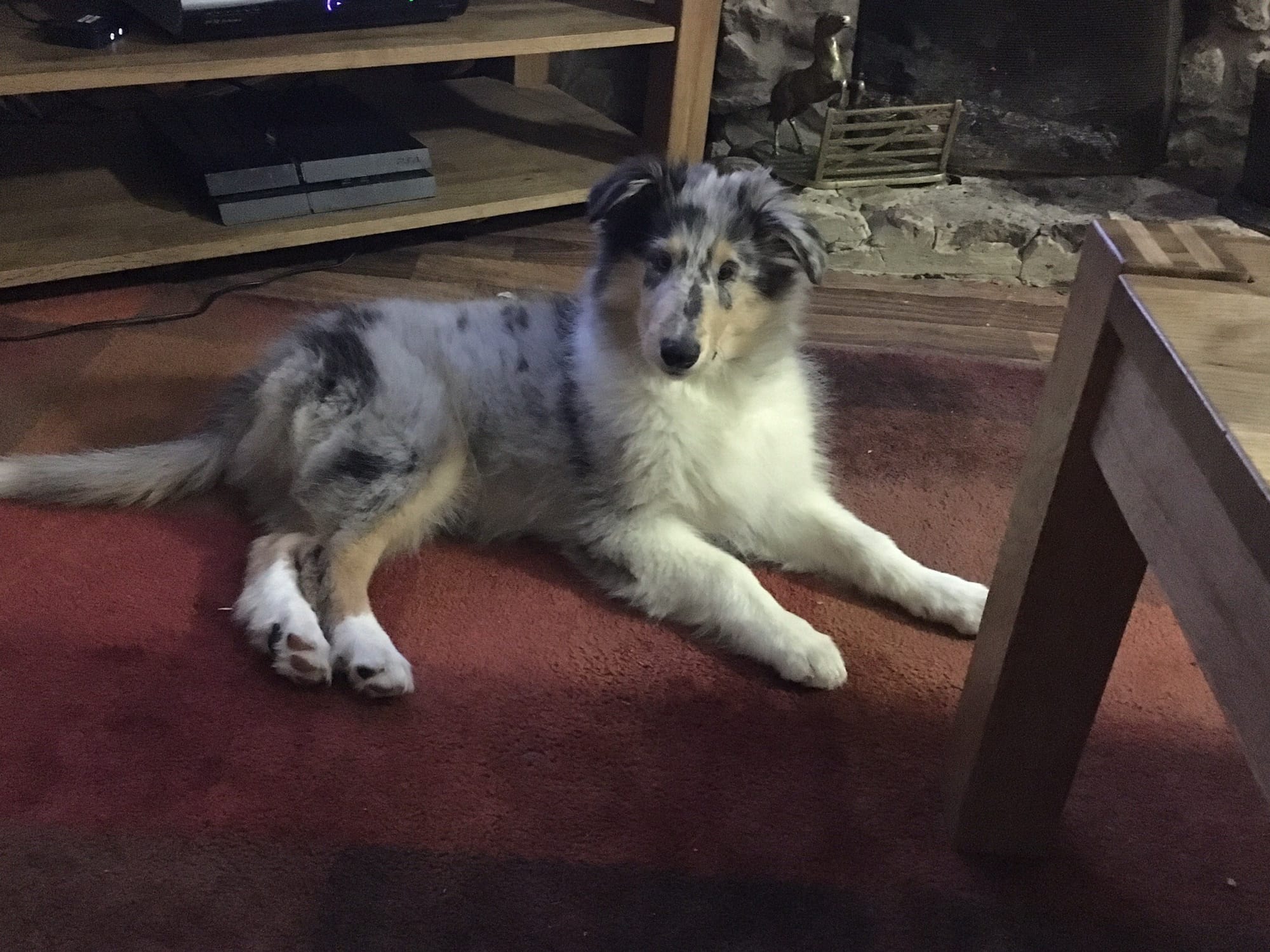 His owner Tina trolled the internet for over 2 years looking for a blue well bred boy, and because the person who wanted him pulled out this pup was then available so he became Tina's boy and that is how we met. So, Pacer all your fault...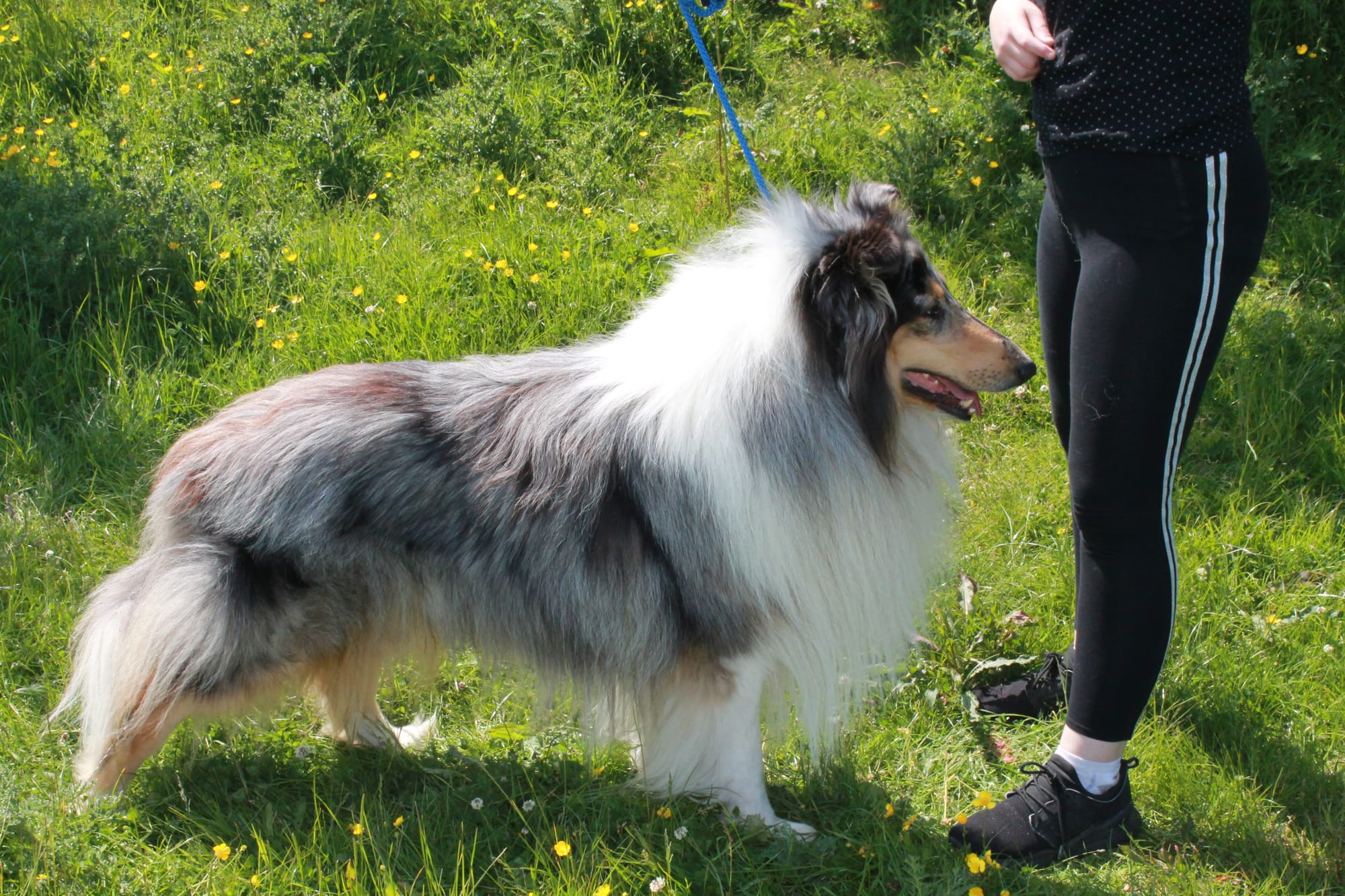 Pacer has never been shown but that doesn't matter to him as he has a wonderful life full of fun and getting into trouble (opening the gate and getting out) and sleeping on his mums bed and getting lovely ham bones and extras......Tina you spoil him...but that's what dogs are for ...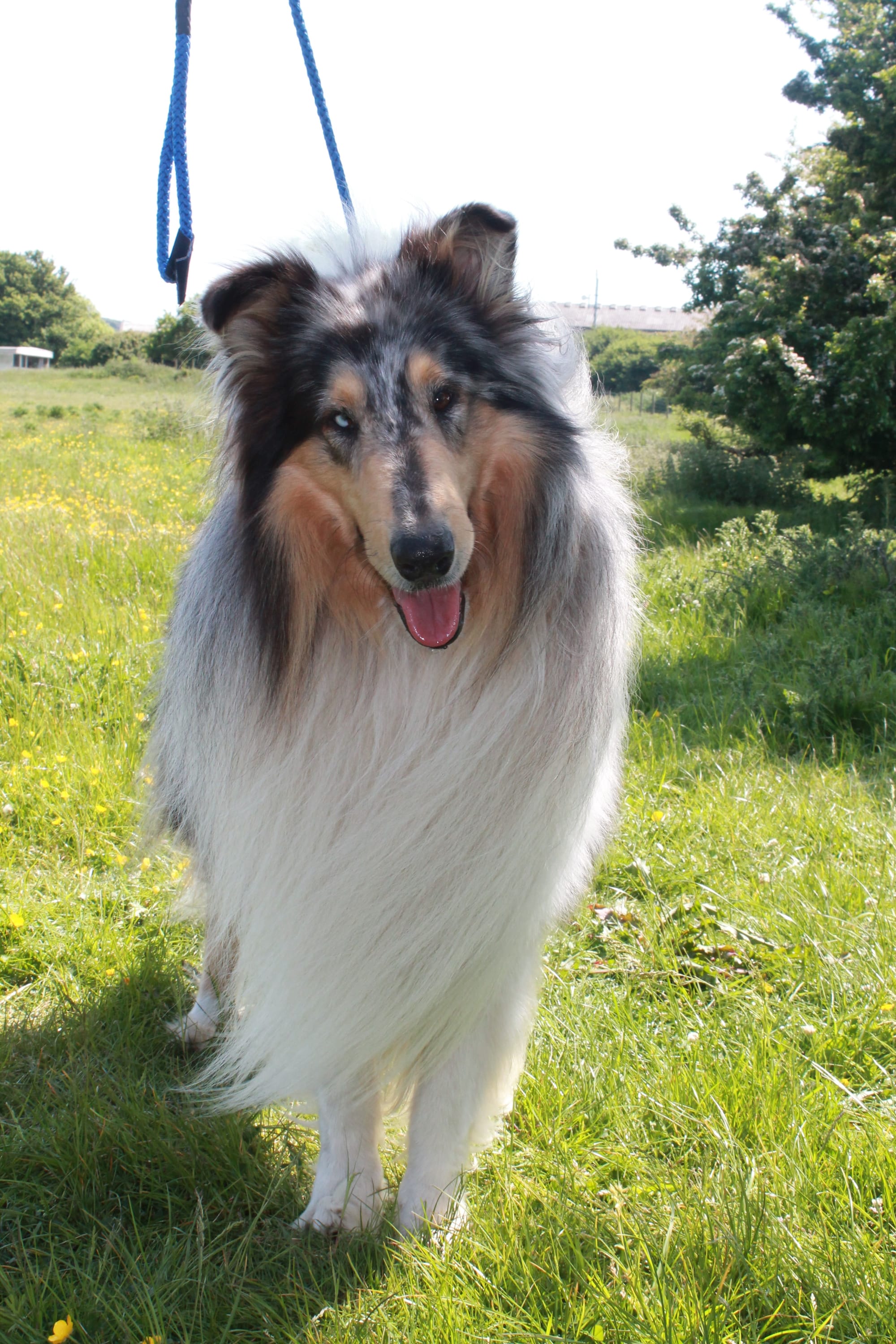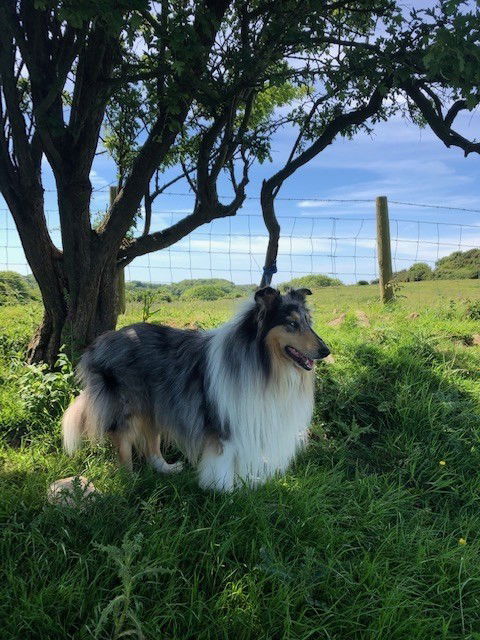 So please watch this space as we are hoping to mate Pacer with one of the girls in the near future
Pacer Dad - Caprioara Grey Owl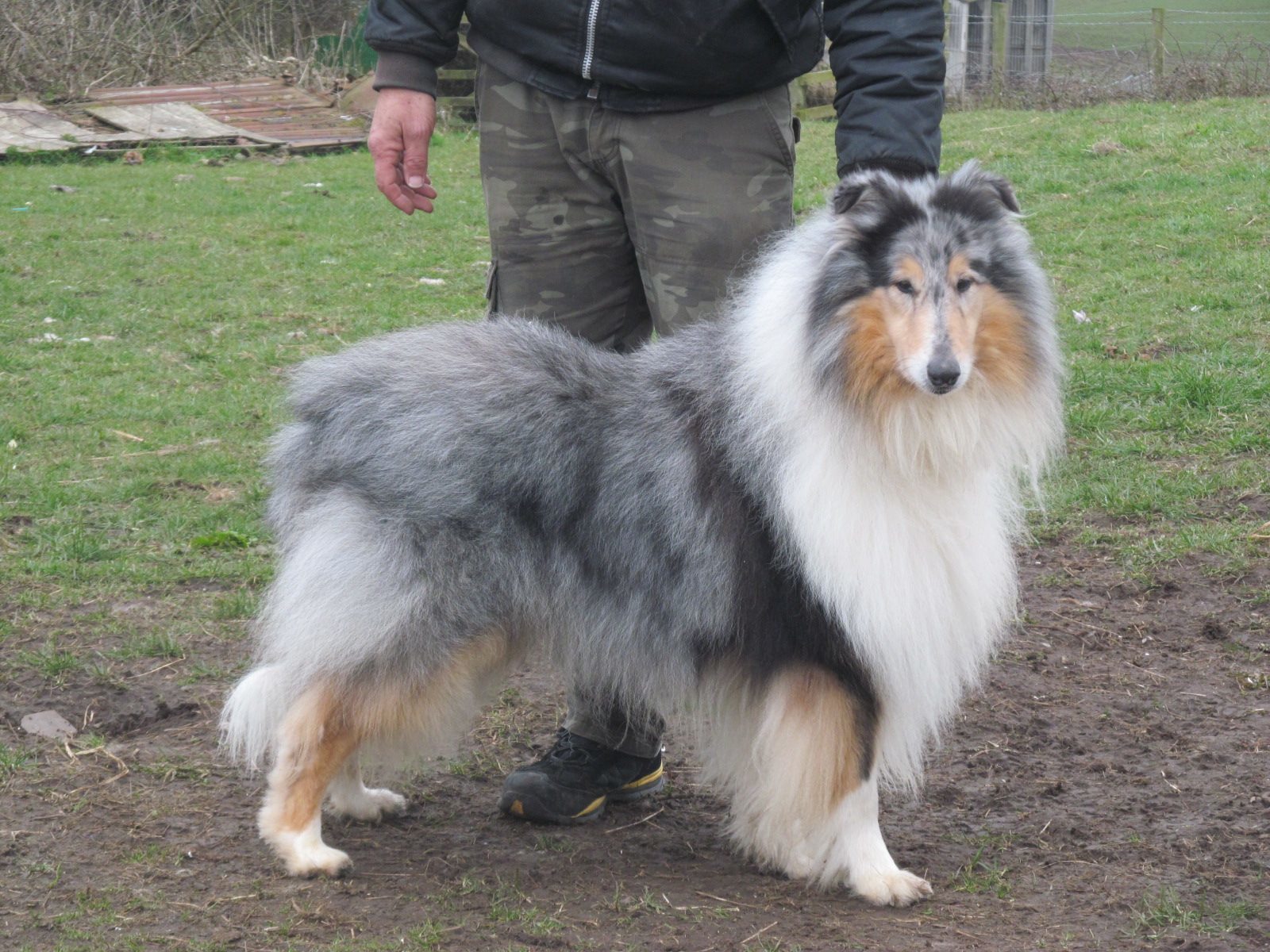 Paceer Mum - Starswept Velvet via Caprioara