Houdini has been DNA tested the results are CEA eye clear/non carrier Mdr1 +/- and his co efficient is 0.0% . Houdini is one of our home bred boys, he combines both Canadian and English line.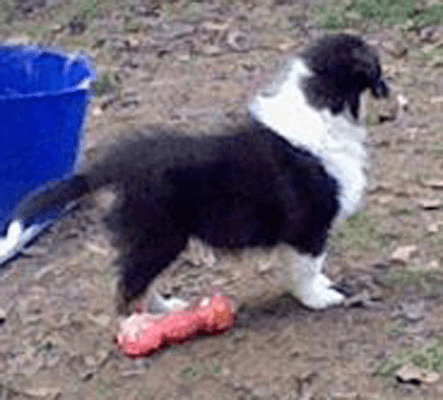 Caprioara Heaven Can Wait ..pet name ..Houdini he got the KC name because when 1st born he had one back leg bent across his tummy and the paw was turned the wrong way and pointed upwards, he went to the vet and I was told to put him to sleep as the leg would never work and would never be strong enough to hold his weight and he would have to have it amputated, I was not having that so I worked on stretching flexing and moving the leg and foot giving him as much physiotherapy as I could.
I didn't stop and after about 8 weeks the foot turned into the correct position and then a further 3 months the leg was straight and correct and it held his weight it all came good sadly I never took any pics of him as a small baby because I was told he would never make it, so I couldn't give him any other name except heaven can wait as he cheated death and Houdini as he was a famous magician who also cheated death on many occasions. And that's why I kept Houdini I could never sell him he is special.
He conforms to the Breed standard has excellent movement, he singles tracks and is light on his feet, he stands 24 inches at the shoulder, he has small tight feet his coat is jet black and he has a sweet expression. He is another of the old-time collies.
Houdini has not been shown much as he really is not impressed with the showing lark, but at the shows he has competed in he has done very well.
Houdini has qualified for Crufts on a couple of occasions where he strutted his stuff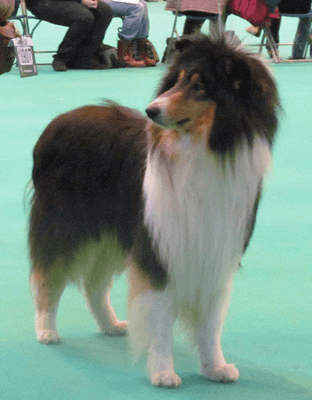 He is a kind and loyal collie always ready to have fun and loves to be out enjoying the fresh air, he is a real big softie, he is a gentle soul and brings a gentleness into the kennel.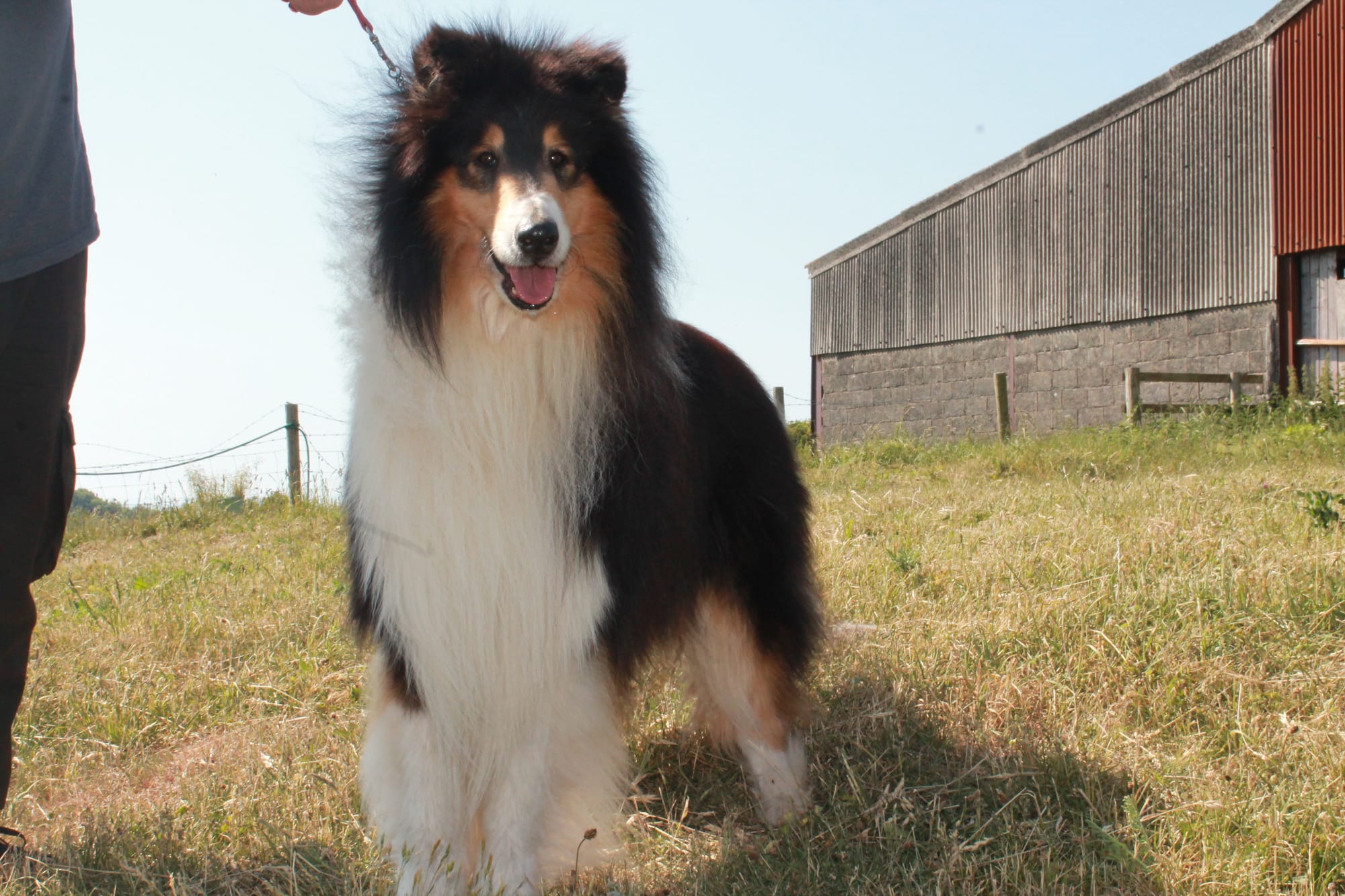 Houdini has sired a litter here for us one of which i kept. Houdini is a great clown but a very happy chappie.
Houdini's Dad Pride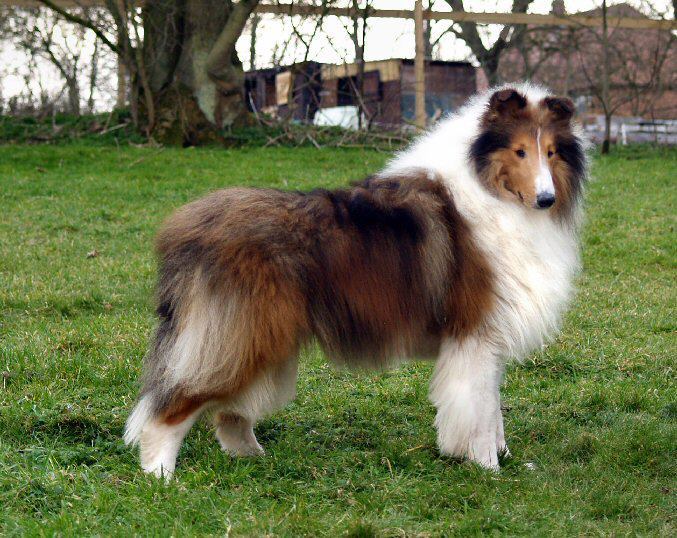 Houdinis Mum MYRIEHEWE OUIJA BOARD