Raffles has been DNA tested the results are :
MDR1 -/-
CEA affected
DM free
Raffles is another of my home bred boys, he is a dark black tri combining Van-M and Wicani breeding.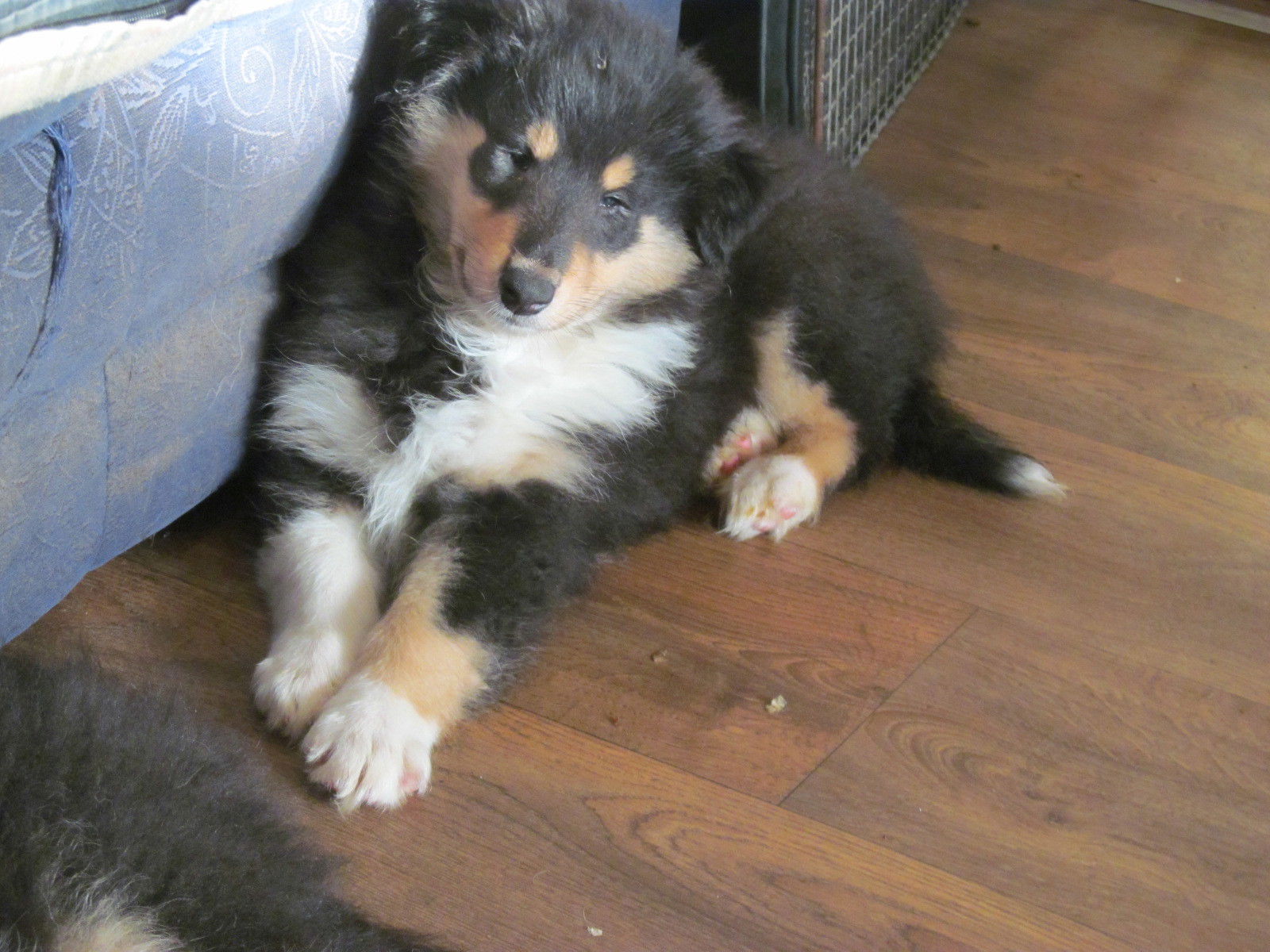 Caprioara Prince of Thieves ..pet name Raffles he got the name because as a pup he would steal anything he could whatever it was he did this all the time, so Prince of Thieves (Robin Hood stole from the rich to give to the poor) Raffles (was a diamond thief and there is a famous hotel called Raffles in Singapore, so Raffles he became
He stands 24 inches at the shoulder has tight and tiny feet single tracks and just lives to show, his neck is really beautiful and arched and he has that impassive regal look, he is of the old fashioned collie of yesteryear and is a delight to own and show.
Raffles has been to many shows over the years and has been placed in almost all of them. Raffles has qualified for Crufts on three occasions and just owns the big green ring.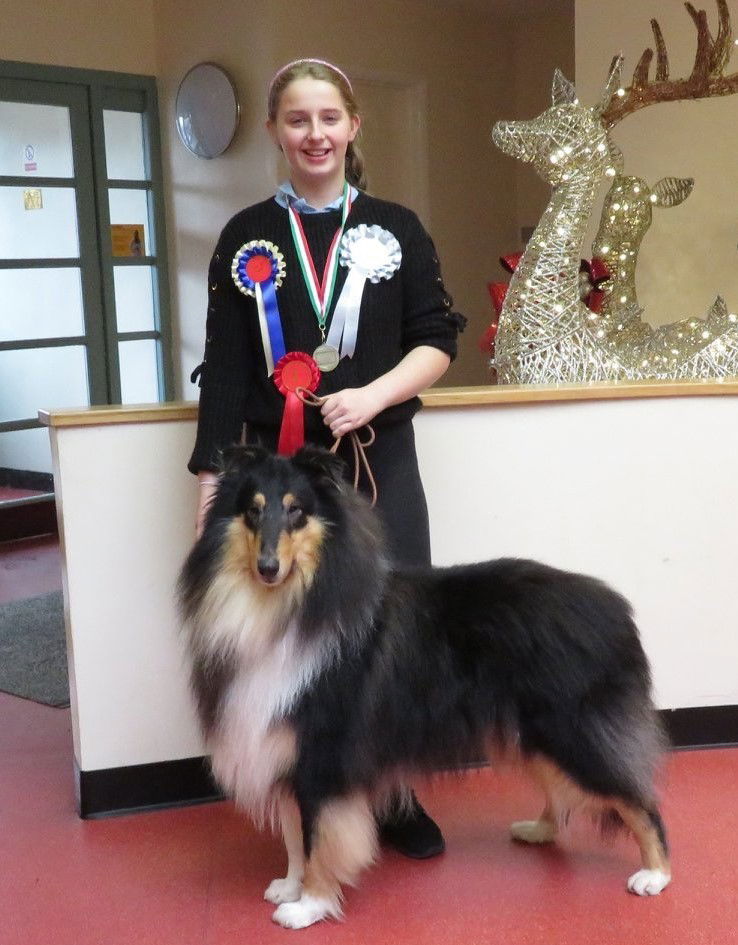 Raffles just lives to please and he is known here as Georgie's boy, she is the one who shows him and they have done so well in such a short space of time, Raffles is one of Georgie's favs and the both of them are made for each other.
He gets on with other dogs and loves people (mostly Georgie), and as his name suggests he is a little thief, he often pinches anything he can get hold of.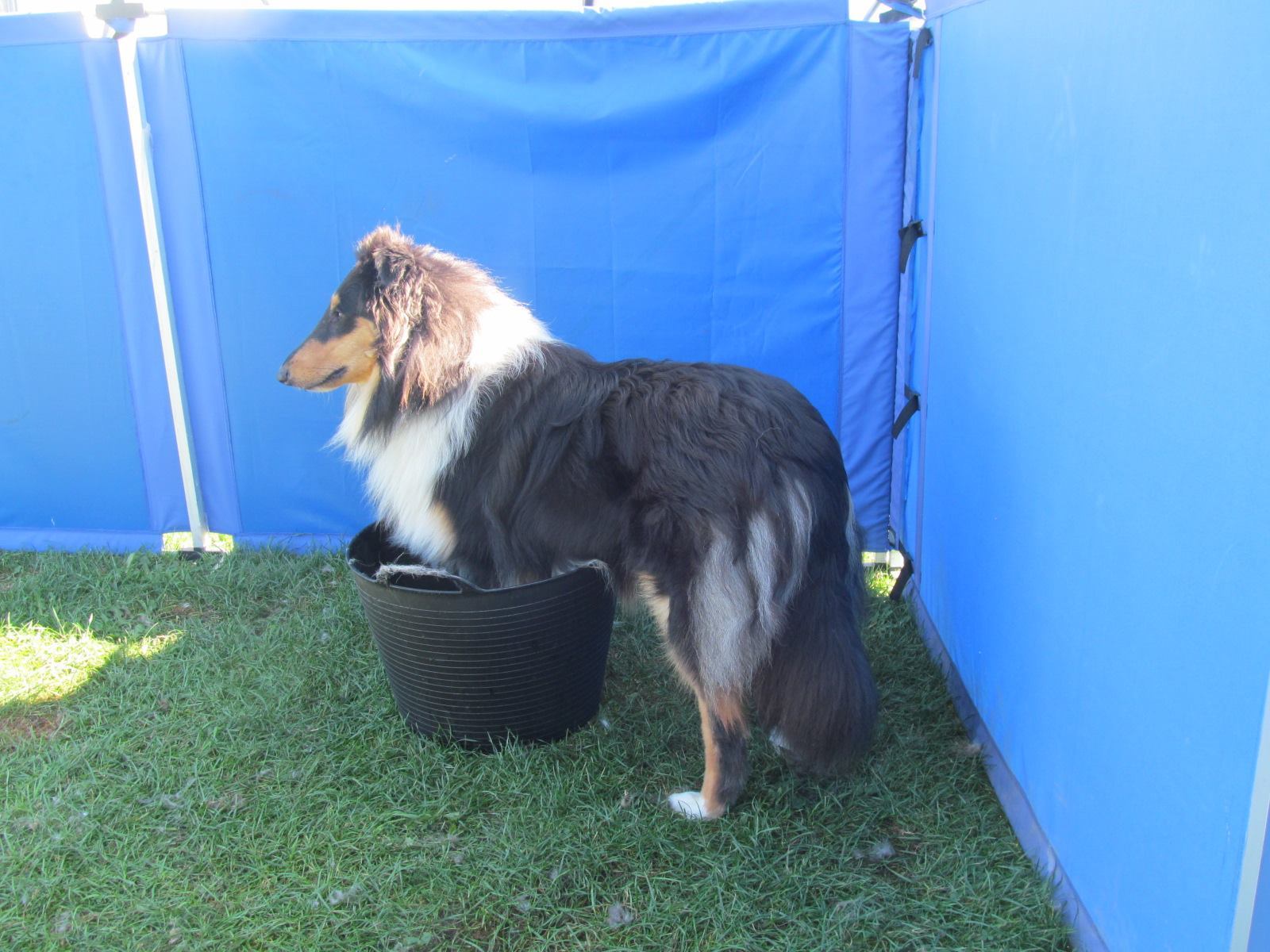 Raffles is a special boy here at Caprioara he is a star and very much loved.
If you are interested in using Raffles, then please contact us and we will send a pedigree on request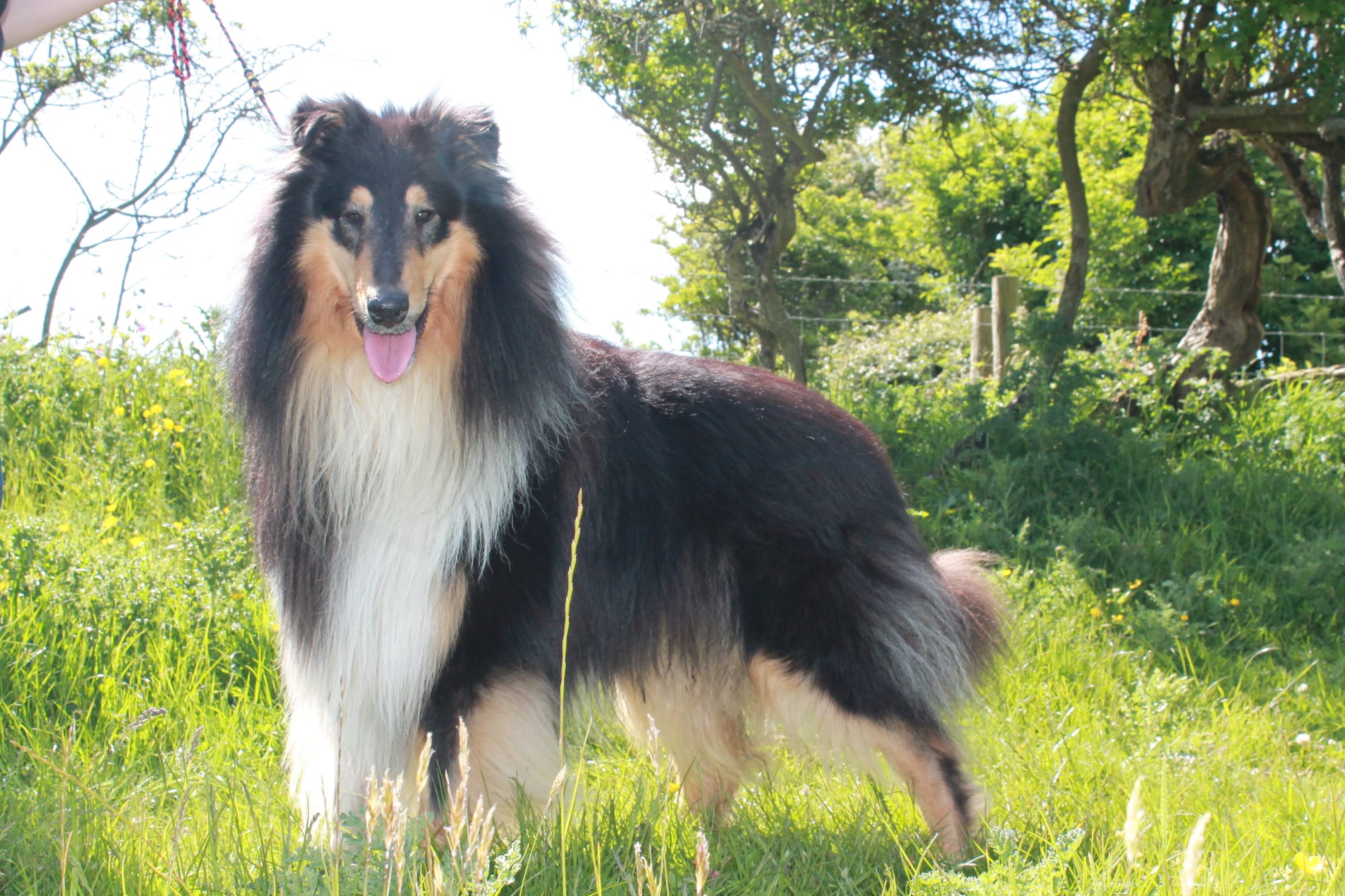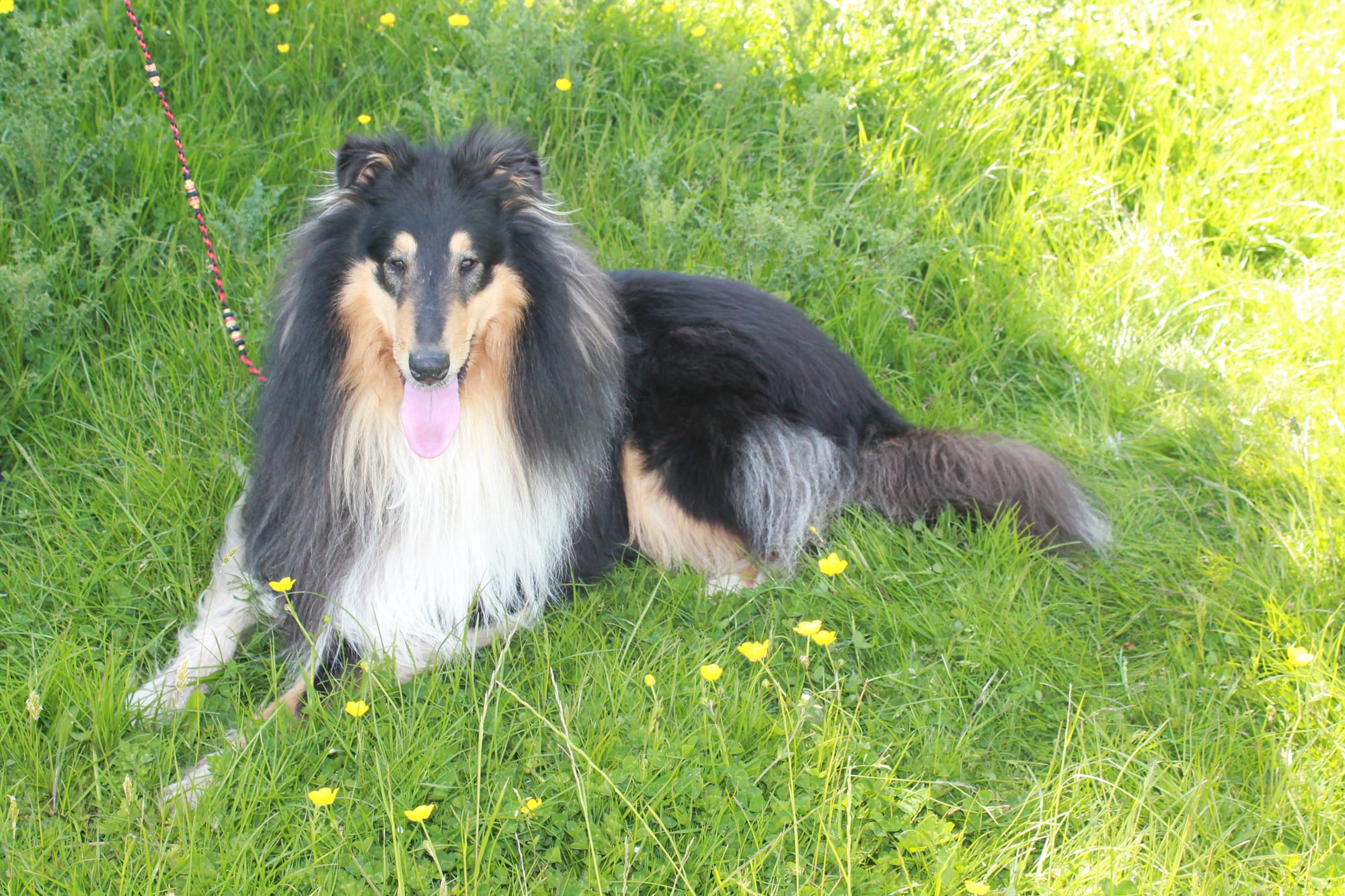 Raffles Dad Sire Caprioara Grey Owl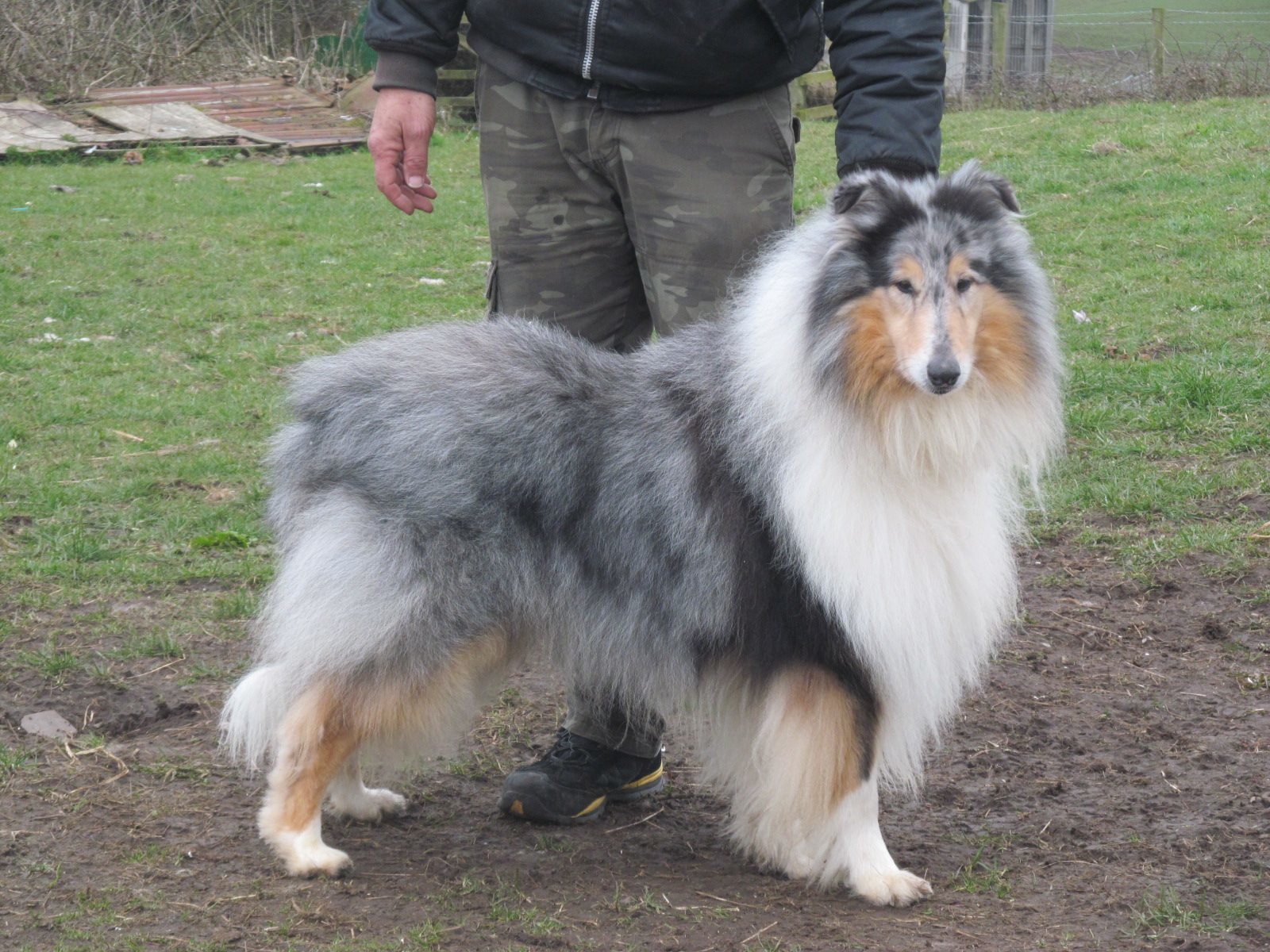 Raffles Mum Caprioara Black Secret