Secrets has been DNA tested and her results are:-
DNA MDR1 +/-
CEA Clear/carrier
DM Clear/carrier
Caprioara Black Secret pet name Secrets. I gave her the KC name because at the time of her birth there was a lot of back stabbing and rumours going on in the collie world against certain persons , Secrets is a tri and also she was destined to go to Angela Harvey so I thought Black Secret.
Secrets is another home bred Tri girl who combines the old Wicani breeding and new genes from the USA. She is 21 inches at the shoulder has a really coal black coloured coat which is the fitting jacket type, She has almond shaped eyes and the correct long body shape. She also has correct dentation and long tail, her movement is also single tracking.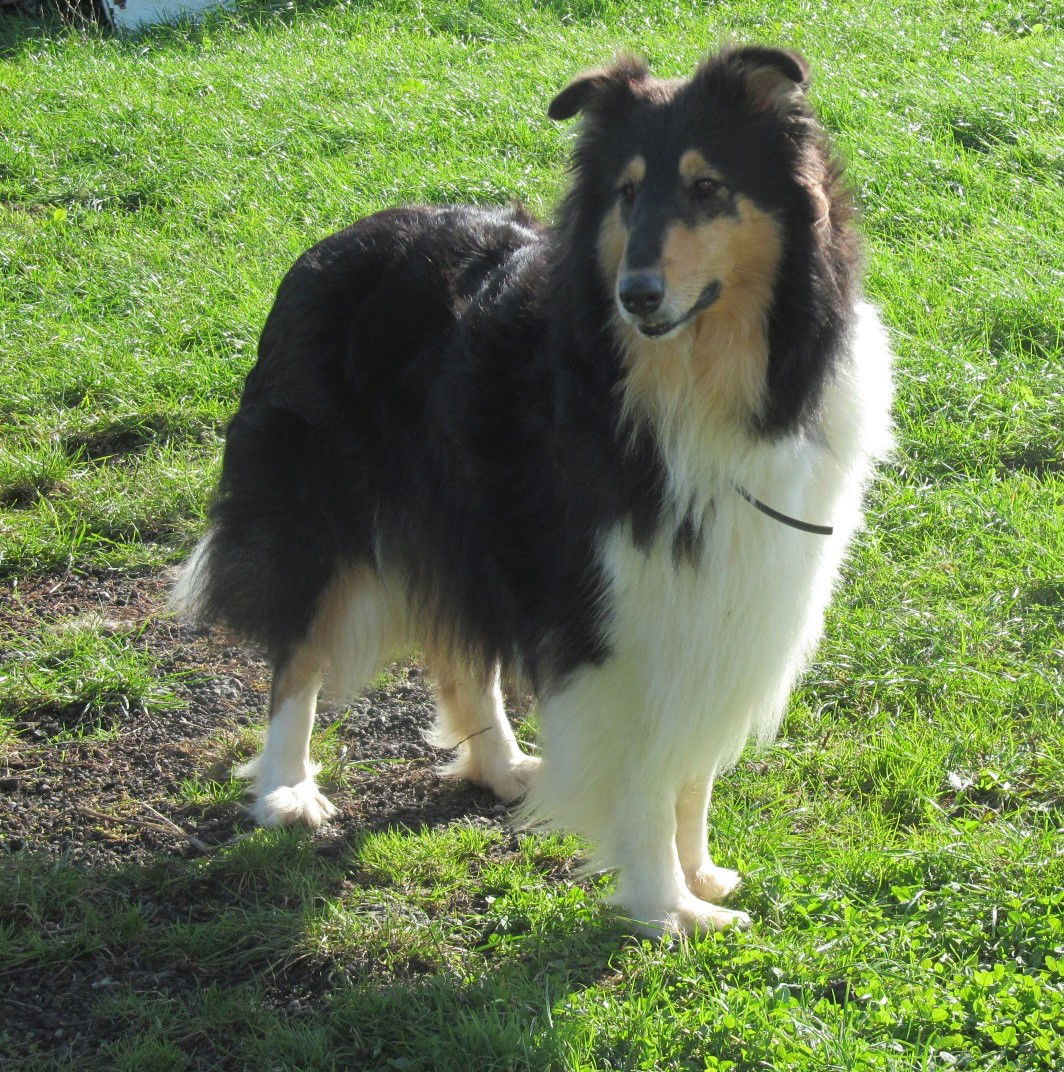 Secrets has been lightly shown because of maternal duties but she has managed to qualify twice for Crufts, she especially enjoyed her time on the green carpet. Secrets enjoys sitting ringside watching all that goes on
Secrets is a litter sister to our blue boy Ghost.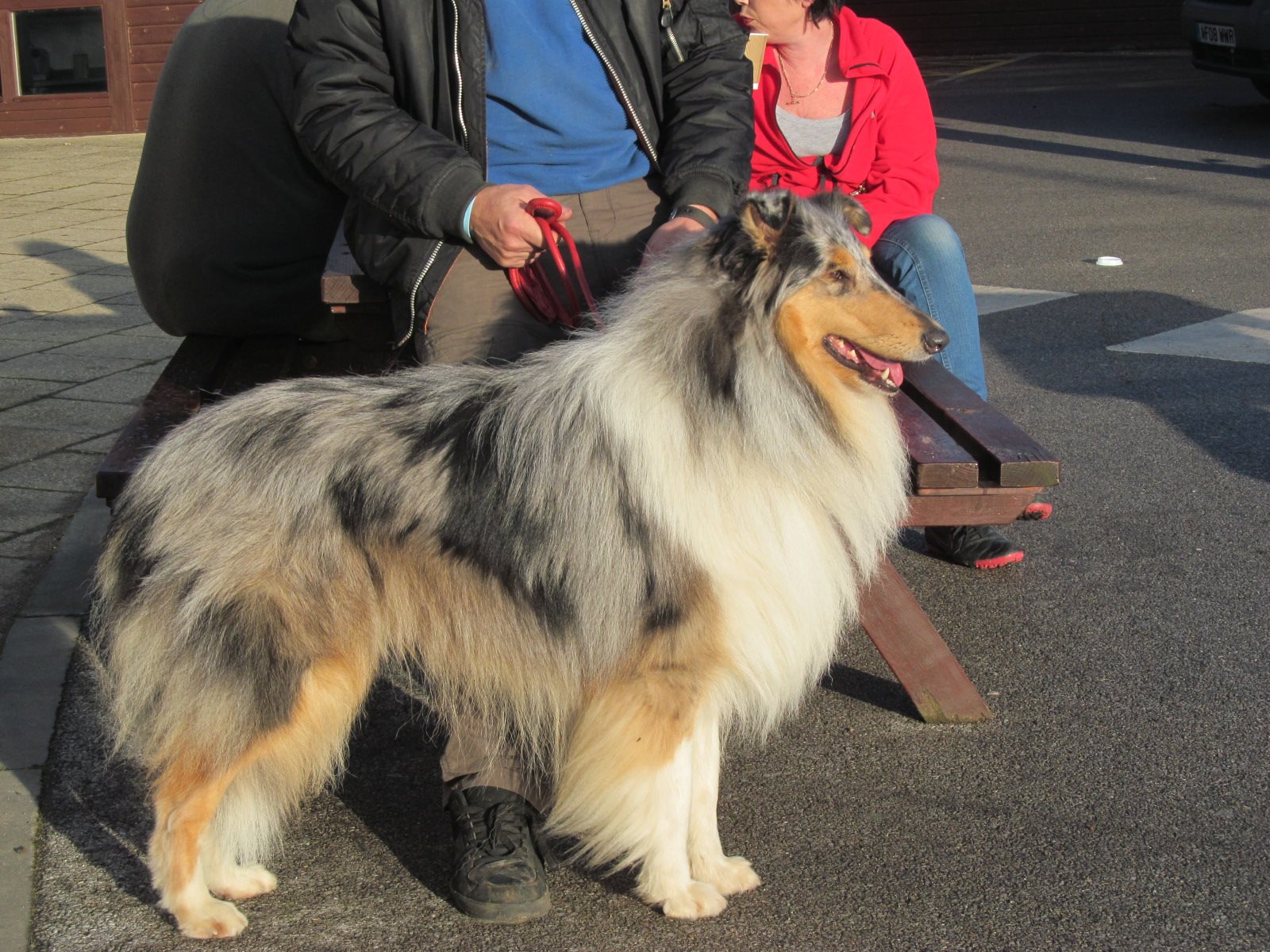 Secrets has had three litters, we kept a tri boy Raffles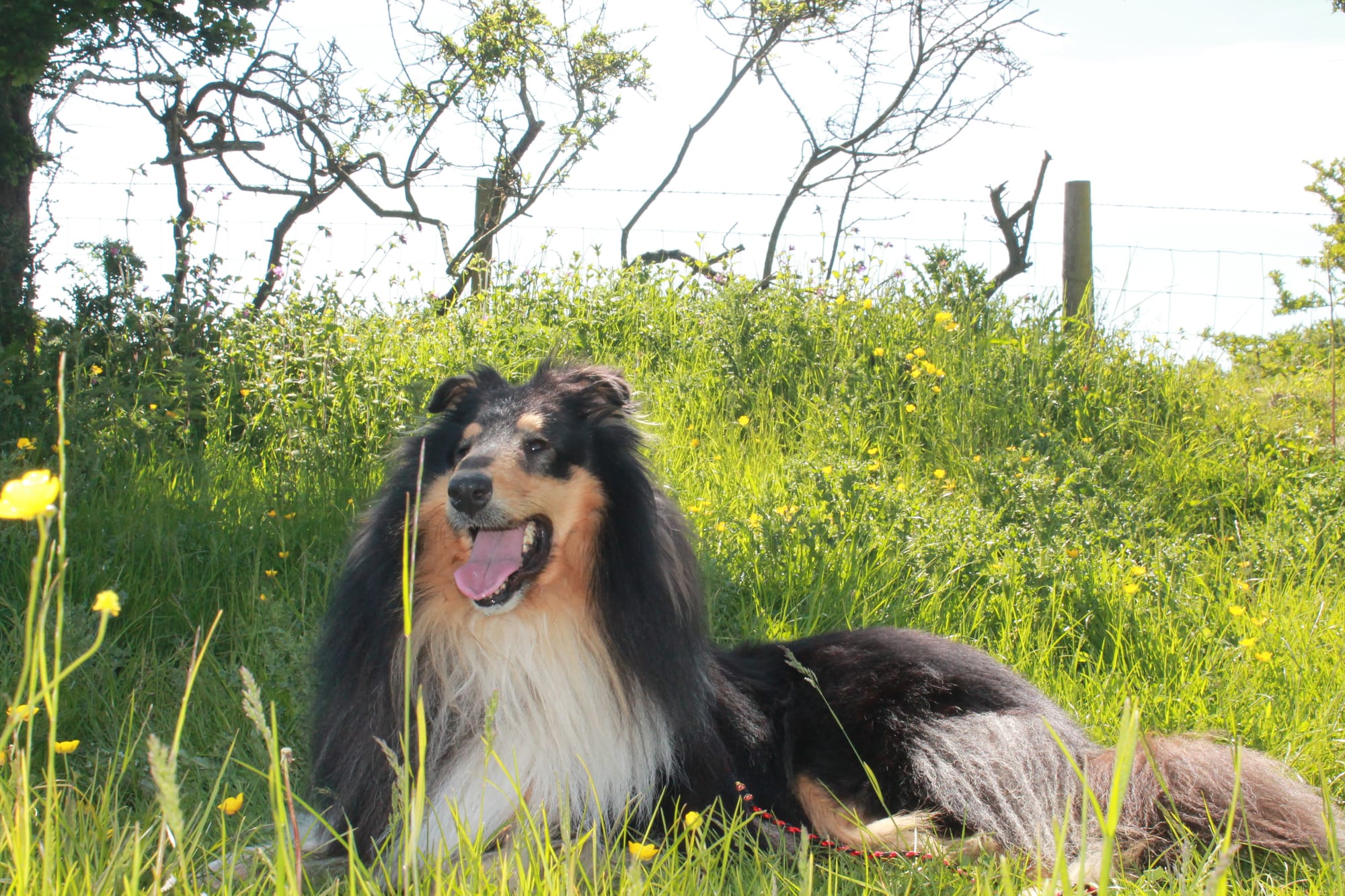 and then in the second litter Catherine kept a tri girl Cola.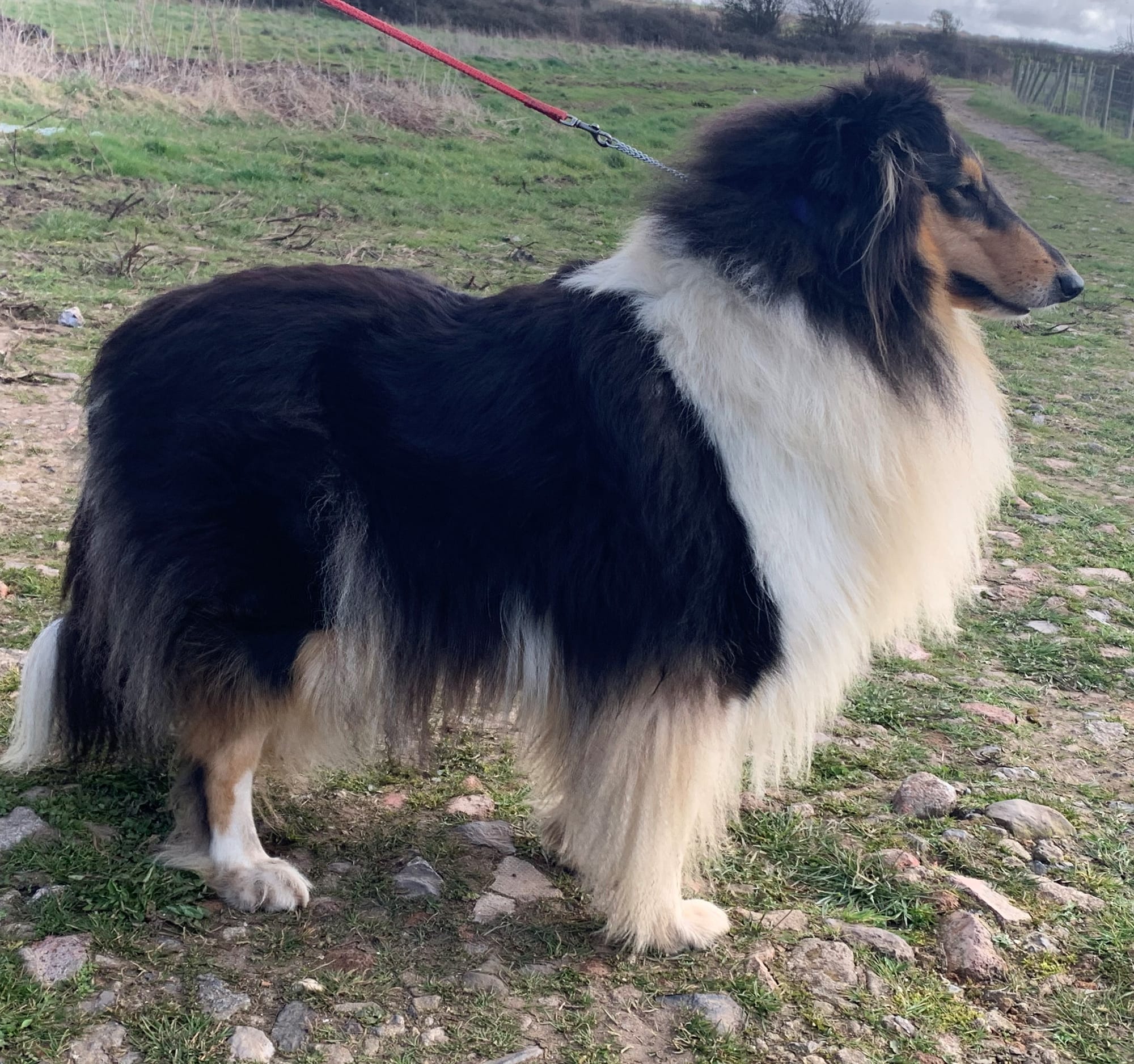 and then in the 3rd litter we kept a sable girl Narnia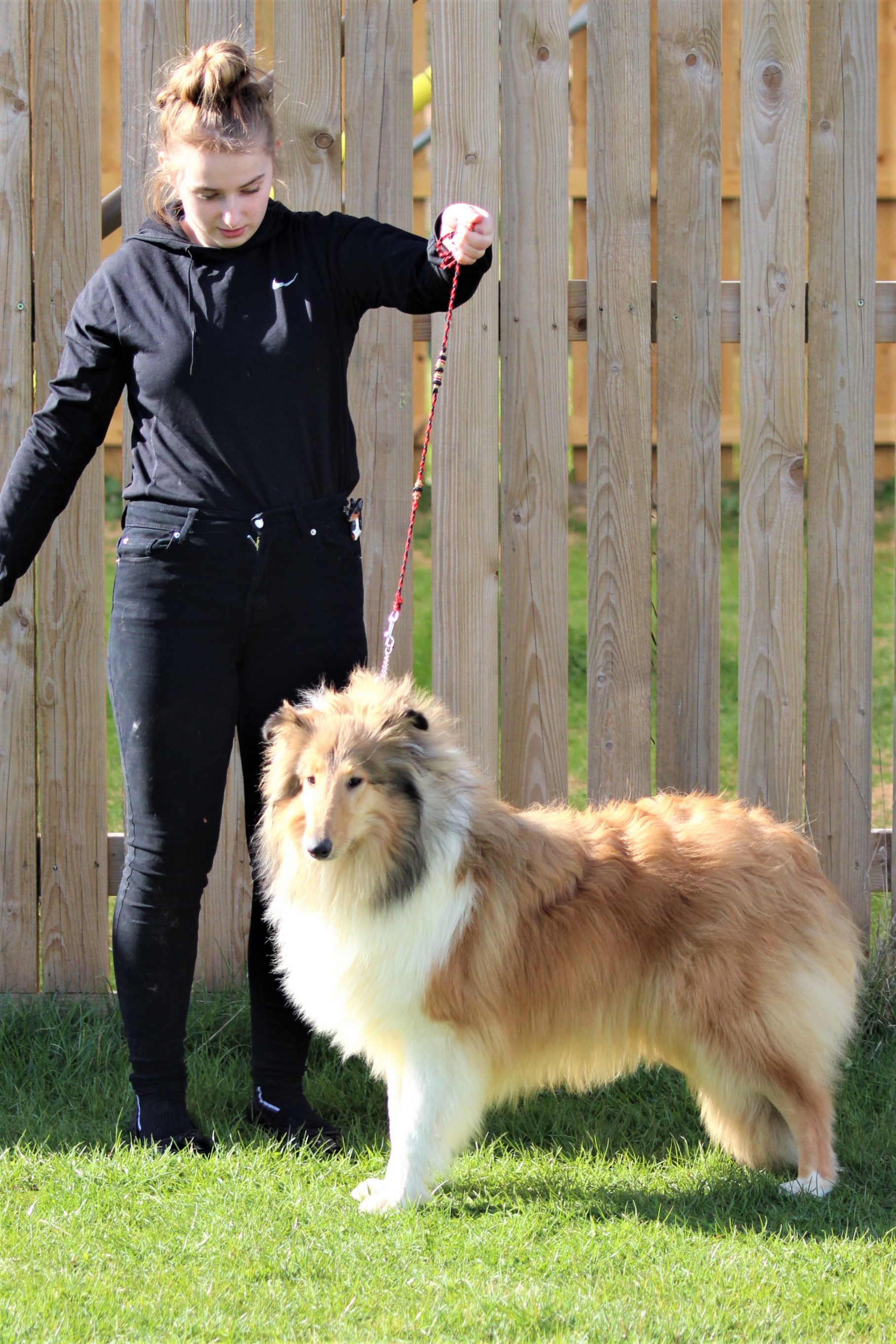 Secrets like her mother Dreamer is a wonderful mum, and Secrets is very important to our breeding plans.
New picture December 2020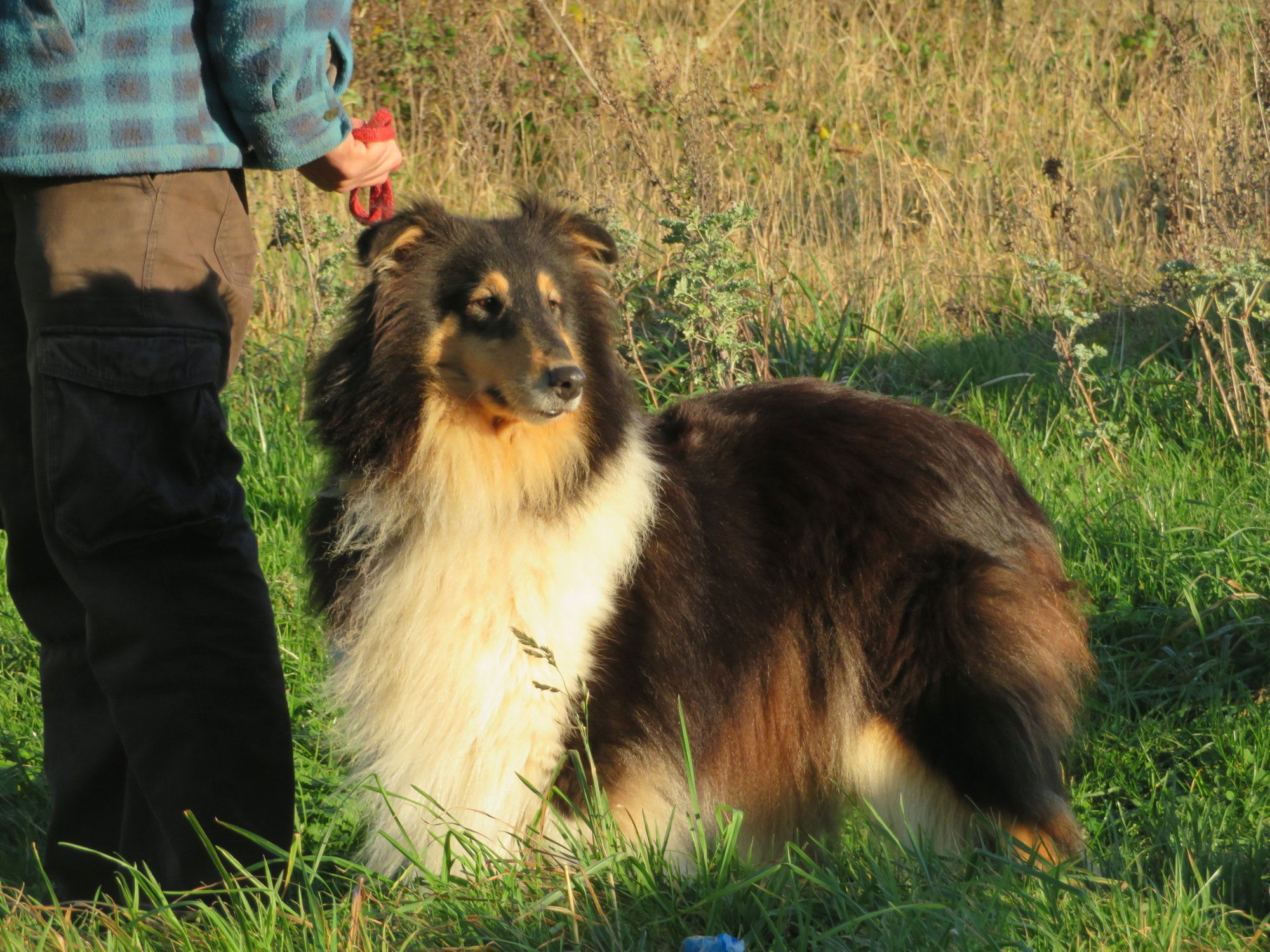 Secrets Dad Wicani Spectral Blue via Caprioara (Captain)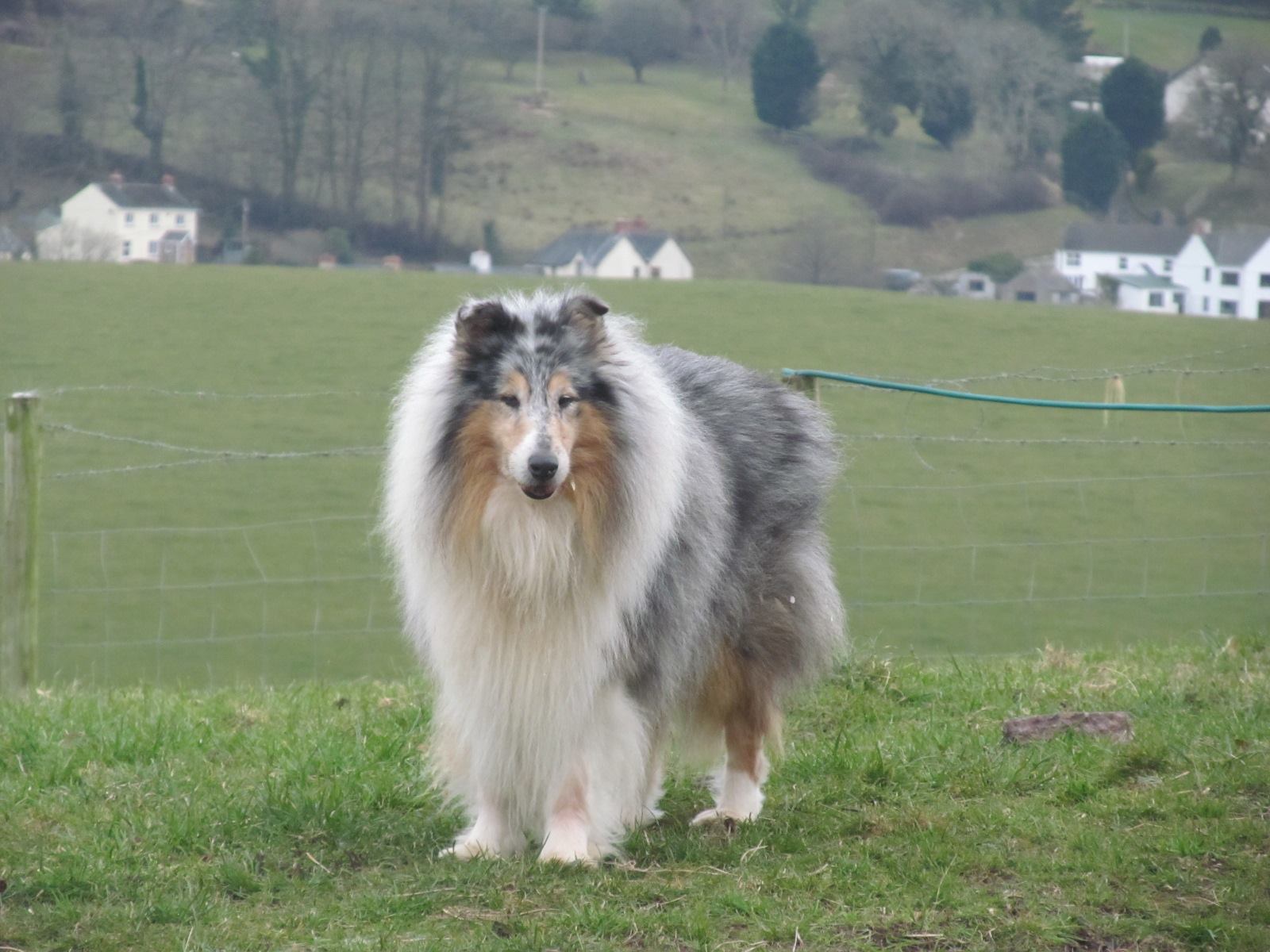 Secrets Mum Starswept velvet via Caprioara (Dreamer)