Dreamer has been DNA tested the results are:-
C.E.A clear/non carrier
MDR1 +/+
DM clear
Our beautiful girl Dreamer has a jet black coat which is a fitted jacket. She stands 21 inches at the shoulder she has a sweet expression and the most wonderful temperament , her eyes are almond shape she has a proper collie chin and a wedged shaped head, she single tracks on the move and has a beautiful shape, all of which she has passed on to her offspring.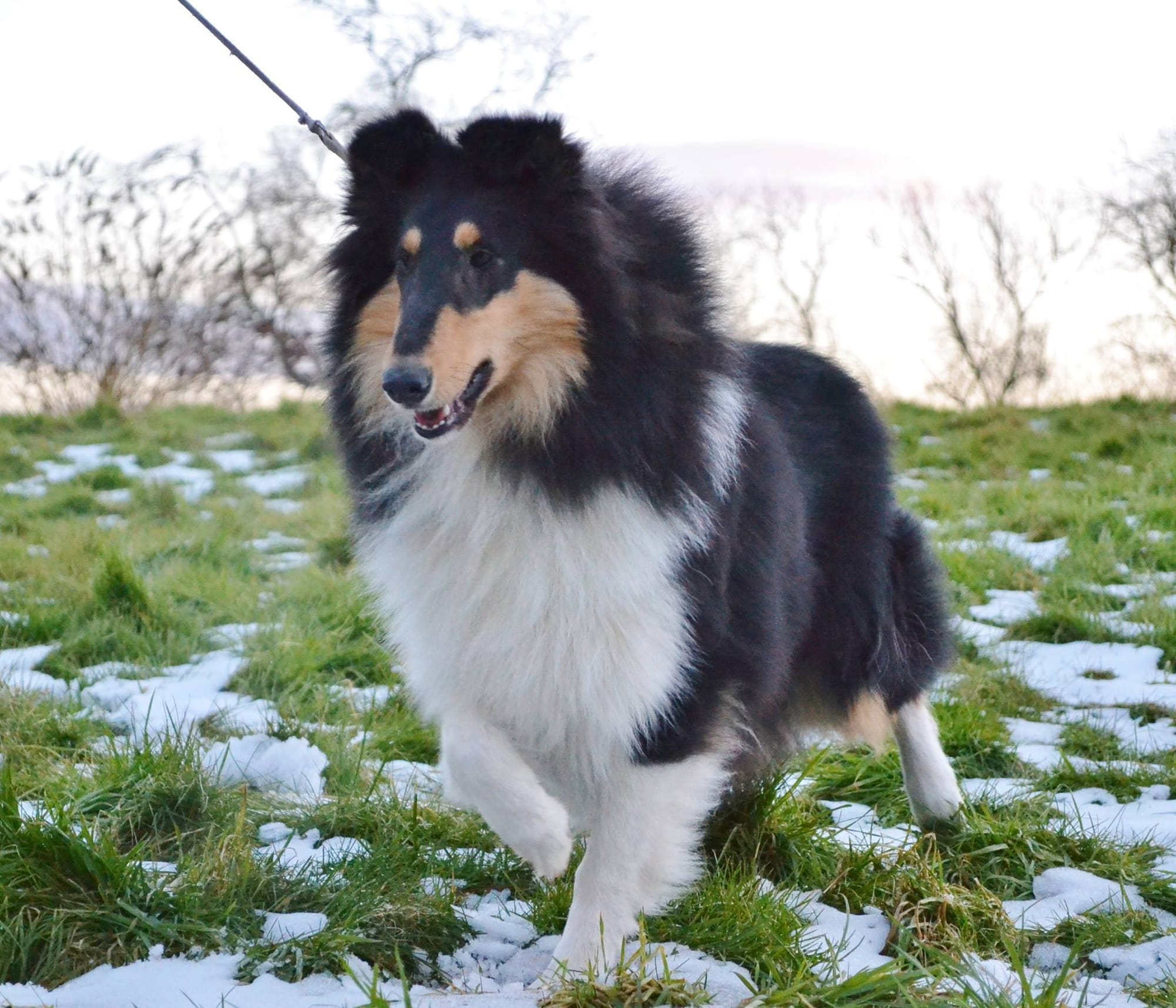 Dreamer is behind most of my collies and was an incredible mother, gentle kind but she did tell the pups off when needed, she made the pups behave as pups should, and they all grew into fantastic family pets, those I kept have all become the most caring mothers of their own. Dreamer has never been shown as she never enjoyed it, but raising pups and being a great mum was her fortay. Her linage, her temperament will go on down the years. We here at Caprioara owe this wonderful girl a lot.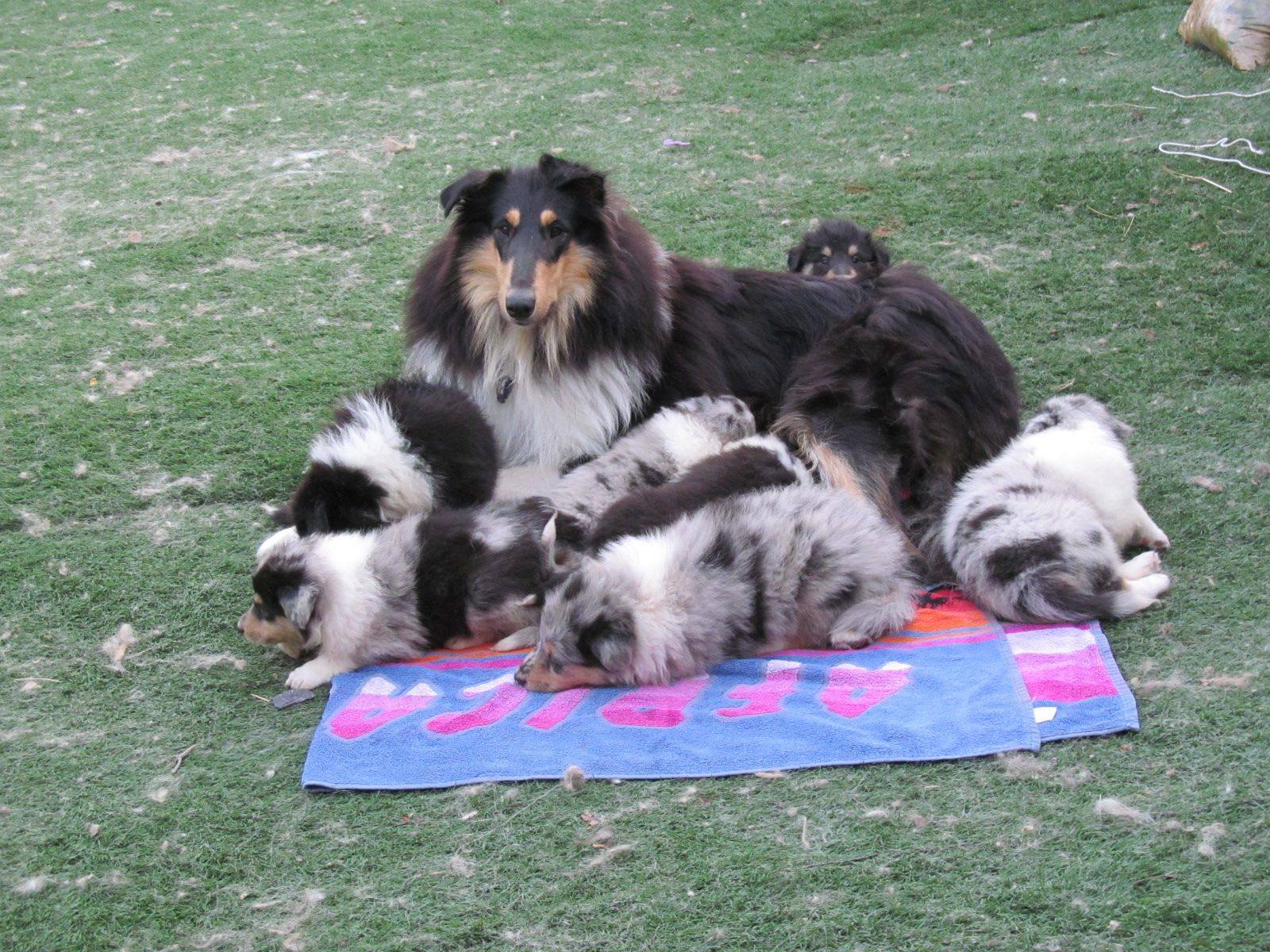 The reason for her name is because I always wanted an American rough collie especially from the famous Van-M kennel, and I was lucky to be offered this wonder girl from Angela Harvey of the Wicani kennels. As this had always been a dream of mine hence the name Dreamer.
Dreamer has now retired and enjoys all her days on the settee with me or bossing any new pups we might have, she is the queen bee, she is one in a million , another bright light shinning for us, one I am proud to share my life with .
Dreamer Dad - Van-m Hurricane the next star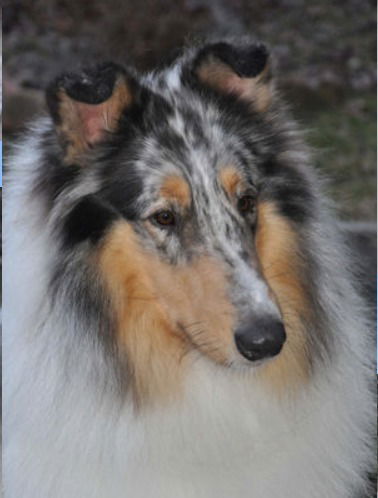 Dreamer Mum - Junior Champion Van-m Elegance Miss Demeanor ( IMP USA)