Soda has been DNA tested and his results are:-
MDR1 -/-
Clinically eye clear
Caprioara Grey Owl pet name Soda.. his KC name is after a real person who was and English man who pretended to be an American red Indian and was a hunter then turned conservationist and became the first man to be a ranger in the first nature reserve in the USA ( it became Yellowstone National Park) and Soda as once again like his sister Pearl it is a gem stone, a many shades of blue stone and is supposed to bring the wearer luck and good fortune
Soda is another home bred boy, he is a litter brother to Pearl, and he belongs to my other half Barry White (no he's not the singer), soda has plenty of attitude in spades, he is another one who just loves Georgie and he is another one of her favourites.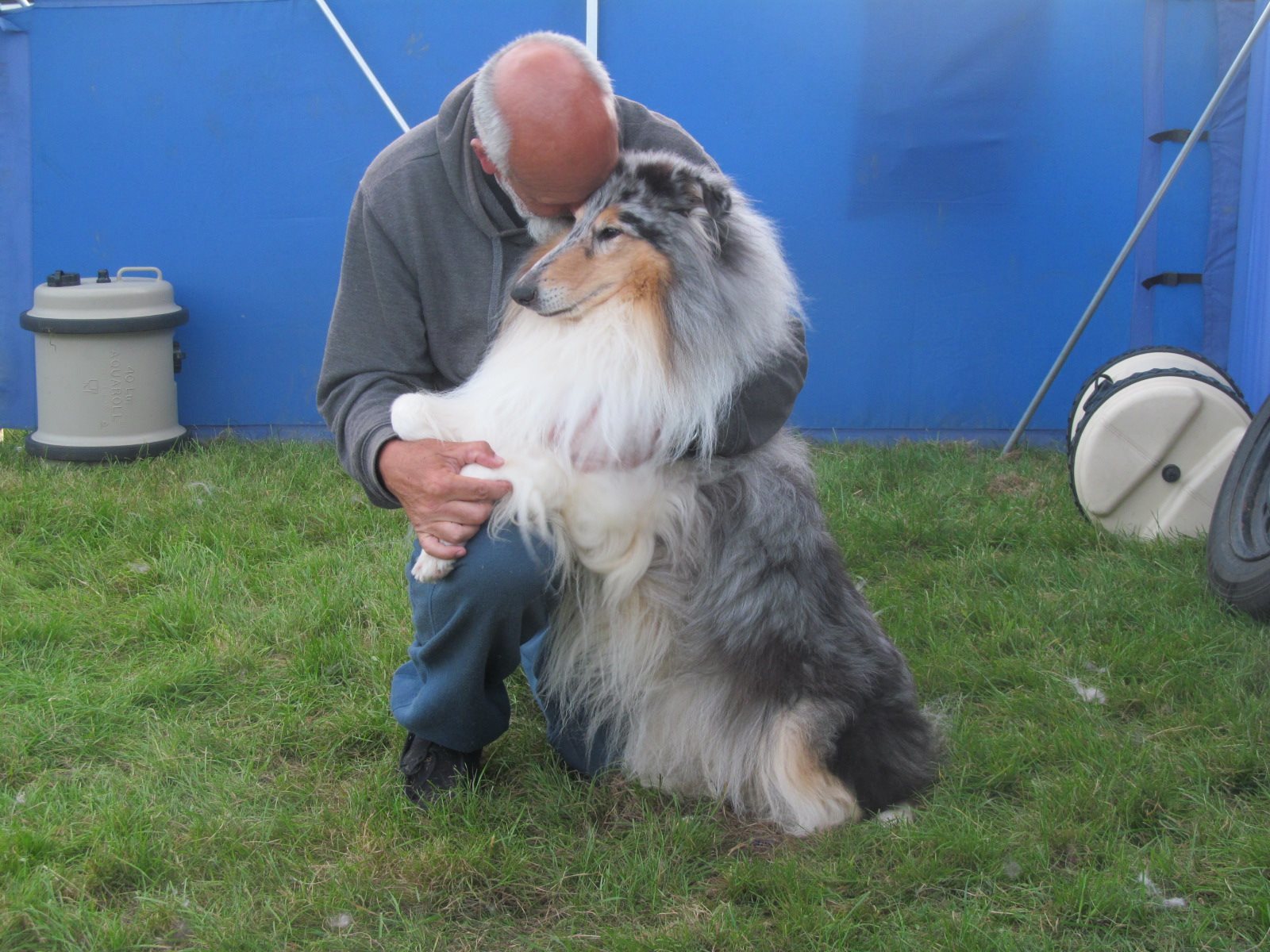 Soda has been shown on a regular basis and has won many classes including many veteran classes and he also gained his Stud book number in 2016. He has been to Crufts on several occasions where he showed his socks off.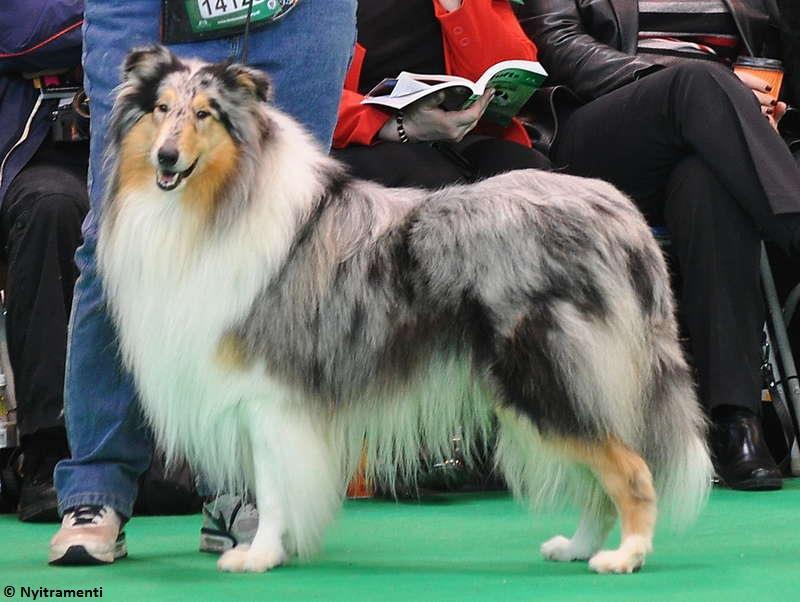 Soda has a profuse silvery blue marbled coat which makes him stand out, he has the correct eye shape and placement, he stands 24 inches tall at the shoulder, he has great movement and confirmation, he enjoys being shown by me and was always well behaved in the ring. Sadly due to age his is not shown very much now but will go to the occasional show.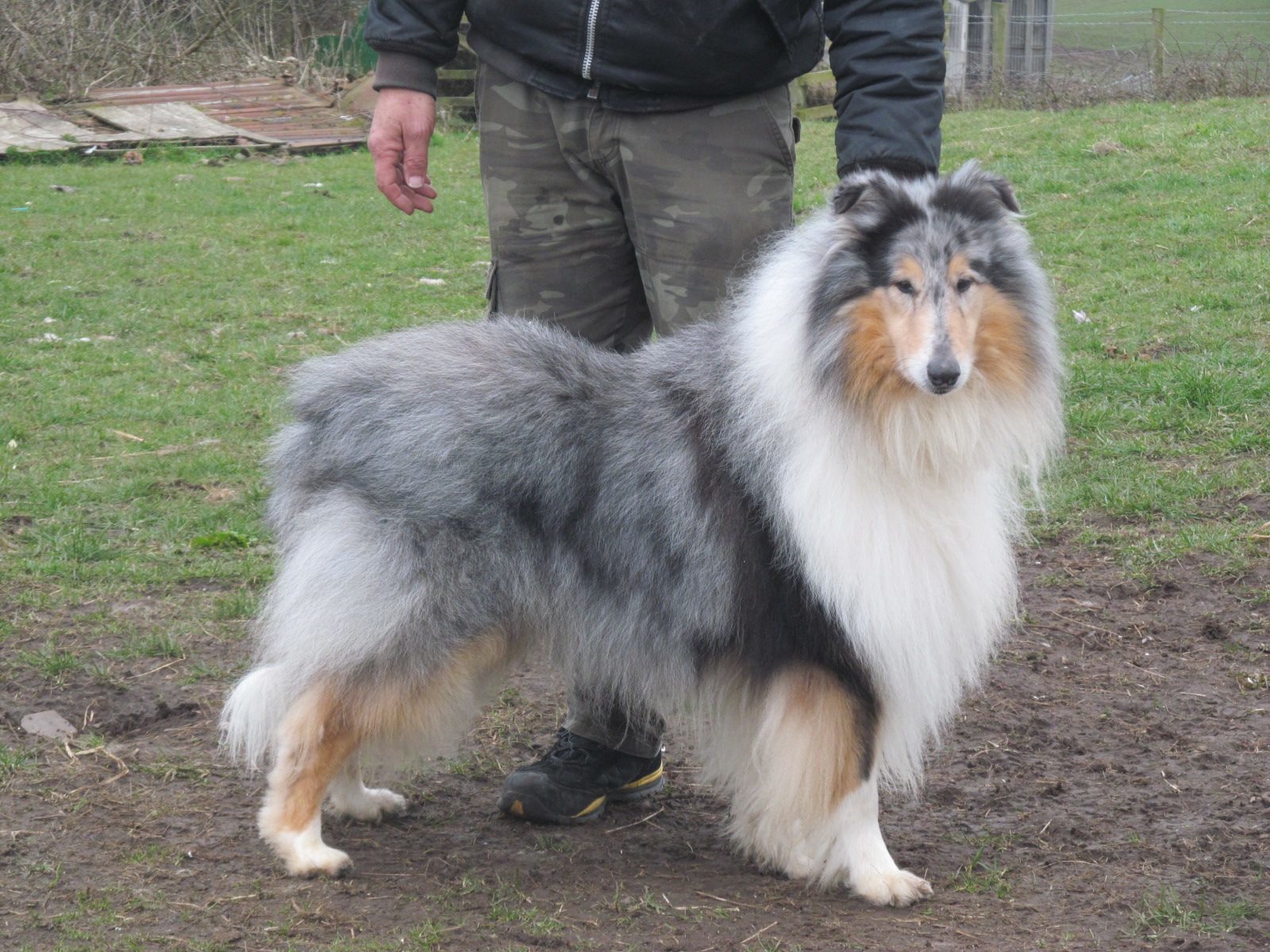 Soda has given me some wonderful litters of pups over the years, some of which I have kept, Winter, Raffles, Pacer, Cola,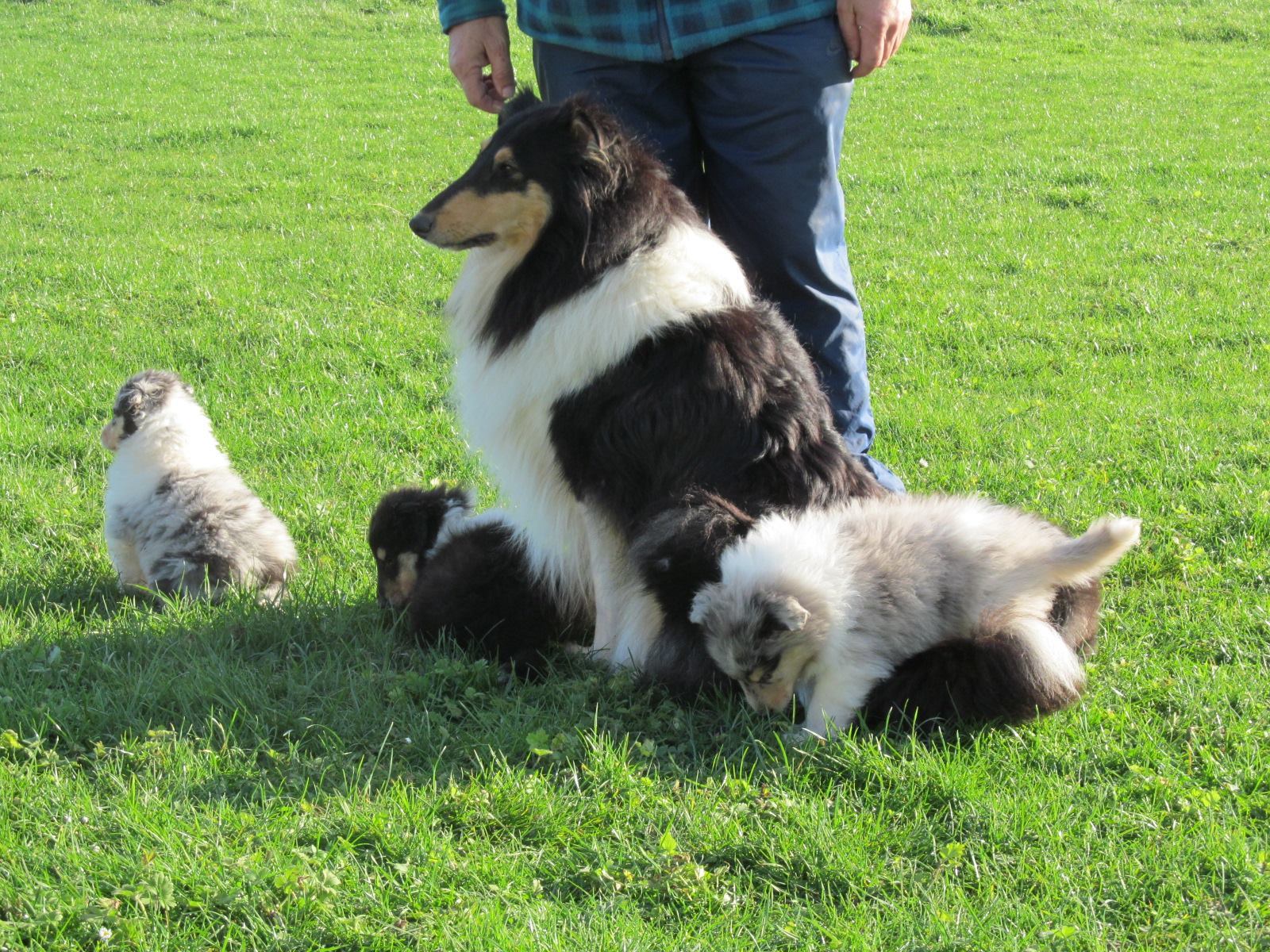 He has always passed on his cheeky nature and lovely head and coat to his offspring, many others have pups from him and he has started a good dynasty, please look at the others with a Caprioara Connection and you will see other pups and adults with soda as there dad or grandad.
Soda Dad Wicani Spectral Blue via Caprioara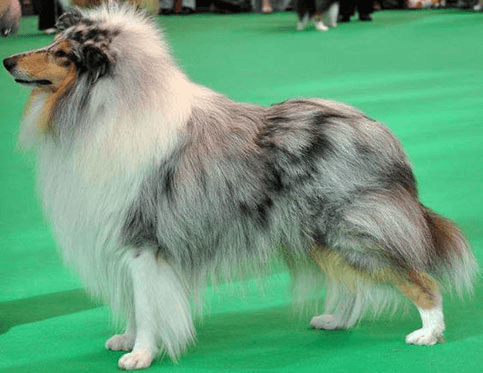 Soda Mum Myriehewe Ouija Board via Caprioara