Captain in DNA tested, and his results are:
MDR1 -/-
C.E.A. clear/carrier
Captain is our handsome blue boy, he is the one who is mostly behind the Caprioara collies. Captain is from the old style Wicani collies, so he is the classic old style of yesteryear.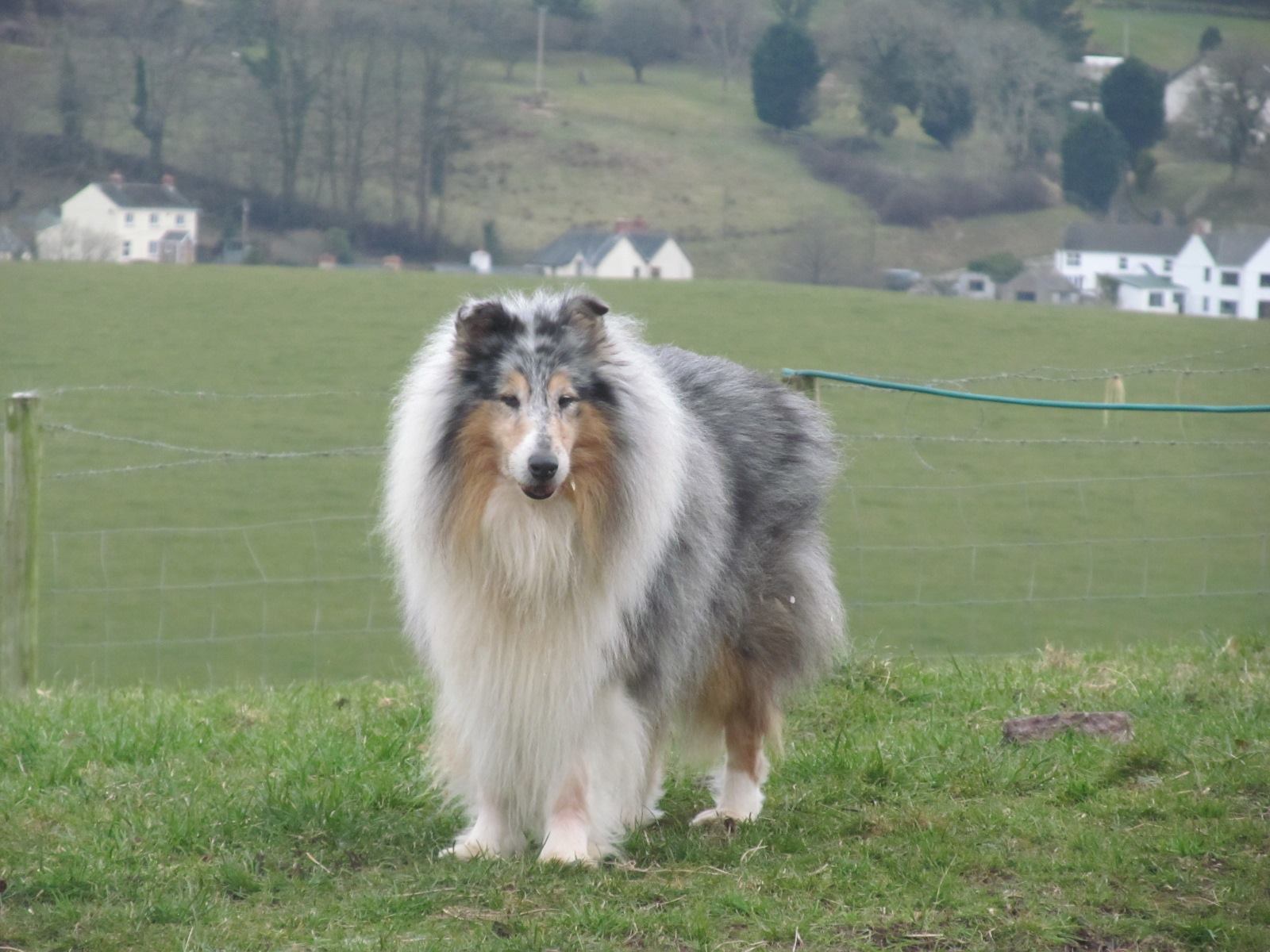 Captain has done very well in the show ring over the years winning many Best of Breeds and also having placings in groups. He has qualified for Crufts several times where he has always given a good account of himself. He loves to show and gets so excited when he sees the grooming bag and other items being loaded into our van, but sadly due to age he has been retired from the shows, so now he gets spoilt and loves sleeping most of the day in the sun on our settee ( not much room for us on there)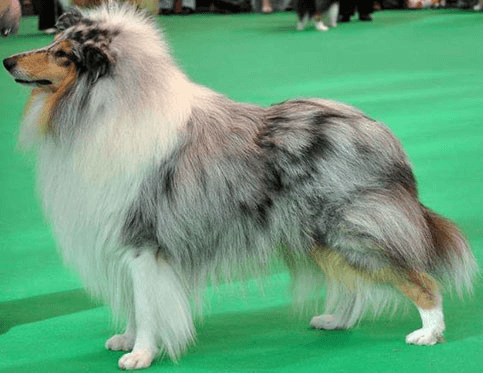 Captain is of the breed standard, he has super movement, an excellent head with good eye shape and placement, a good underjaw, and a lovely silvery blue coloured coat. He has bright blue eyes a great temperament in fact you could say he is a cool dude.
Captain and I spent many years going into hospitals and hospices along with homes for the elderly for you see Captain and I were working for the Pets as Therapy charity. Captain loved this he was meant to do this for he has a kind gentle nature and just loves people and being the centre of attention. Spending time on the client's beds and in the common rooms was his idea of heaven, both him and I totally loved those special days, but again sadly we had to retire Captain as he became old. Age sadly catches up with us all.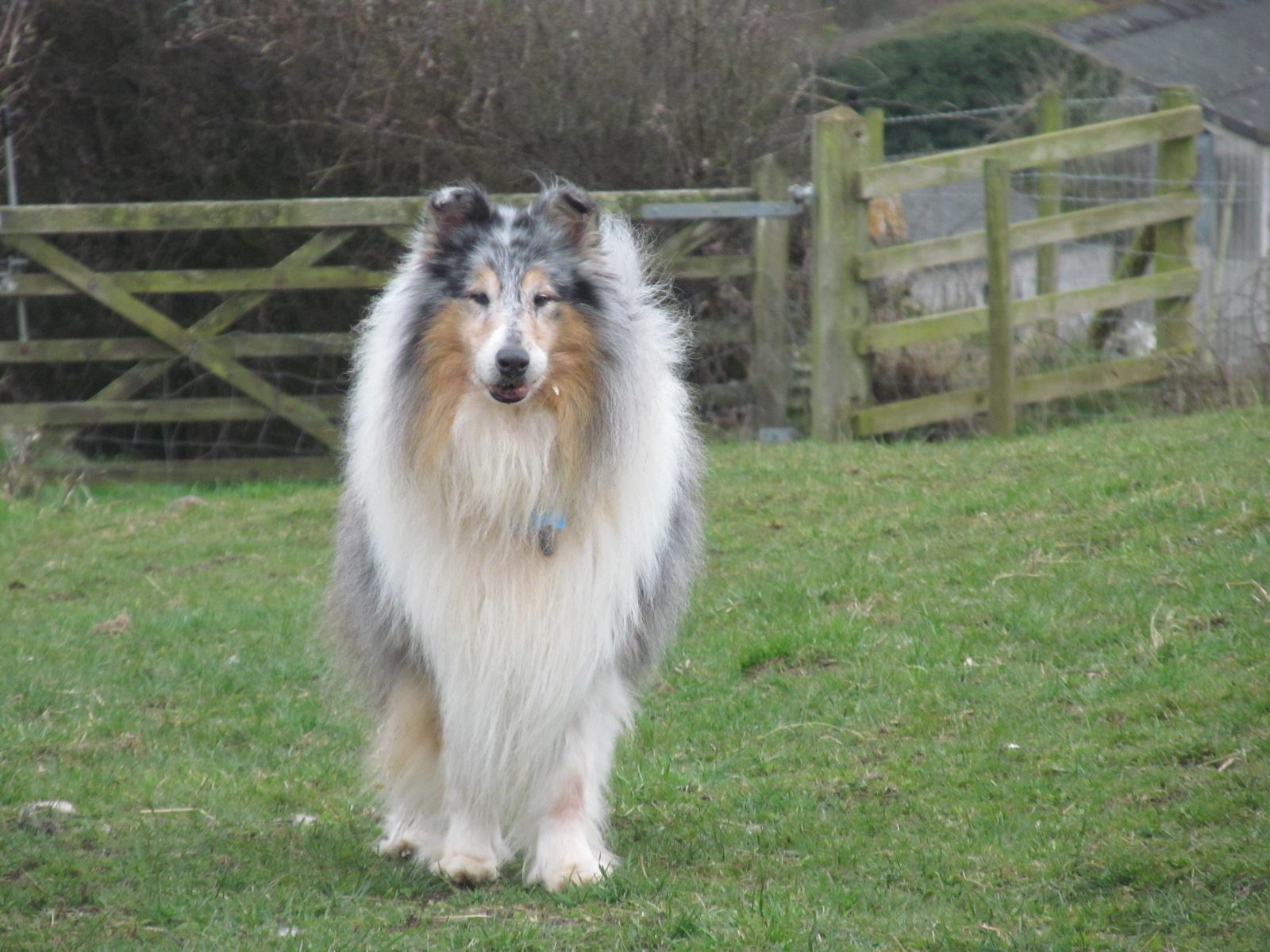 Captain has been used at stud producing quality puppies many of which I have kept.
Captain loves life and knows how to enjoy himself, he is very much loved and is and will always remain the Captain of this kennel
Captain Dad - Spanish and Polish Champion Wicani Leading Light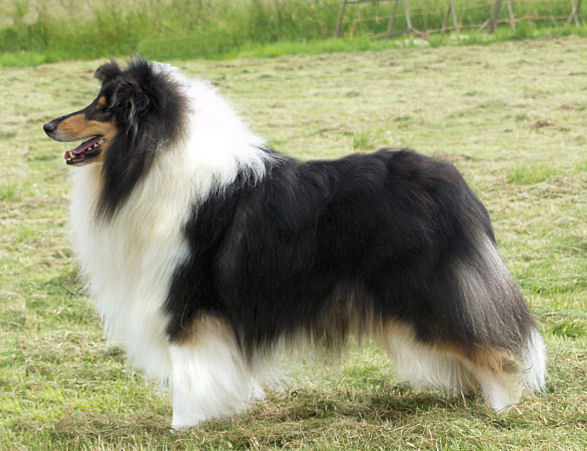 Captain Mum - Wicani China Doll