Winter has been DNA tested and the results are:-
MDR1 +/-
DM carrier
IPD +/+
DMS low risk
PRA +/+
CEA Clear/Carrier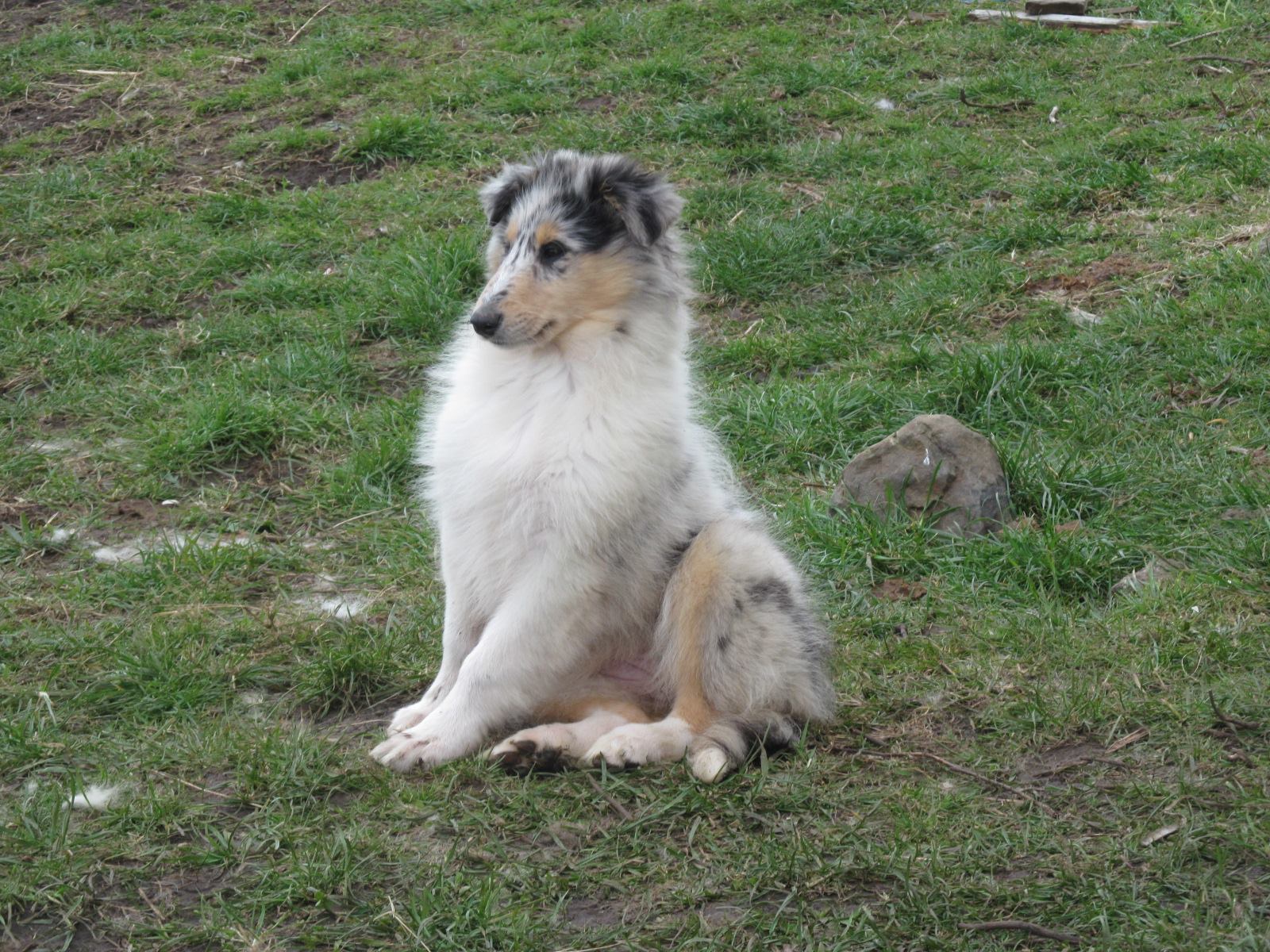 Caprioara Winter Solstice.. pet name Winter I gave her this name as she was my first litter born here on the farm and she was born whilst the Beast from the East was raging.
Winter is a pretty marbled coloured blue girl, she has the white shawl markings on her front, she has a lovely long tail, and a nice arched neck. She has brown eyes, and is 22 inches at the shoulder.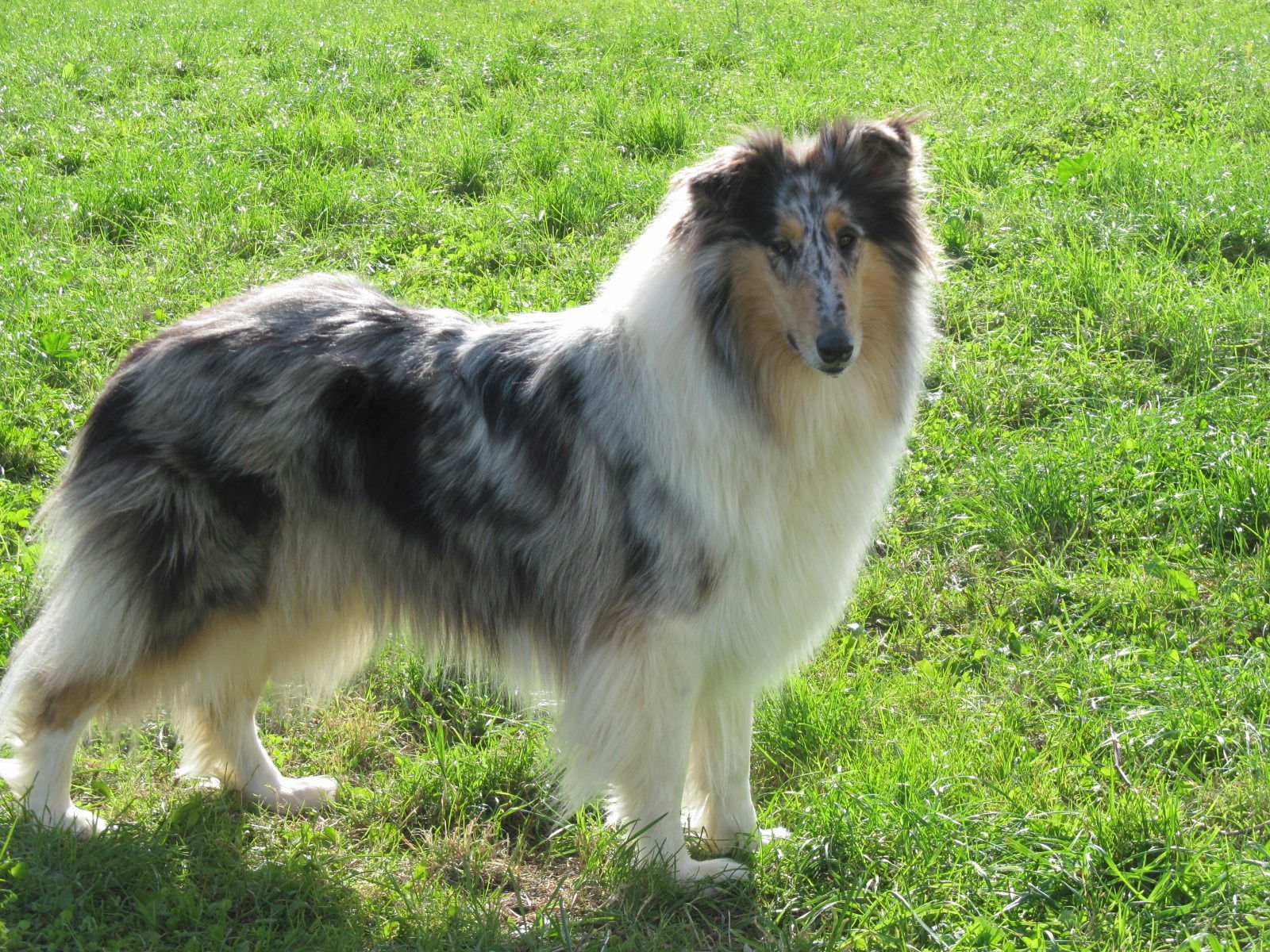 Winter has been shown a handful of times and has been well placed in all her shows, her big claim to fame is however that she qualified for a massive competition in Wales, but she couldn't attend as she was on maternal duties.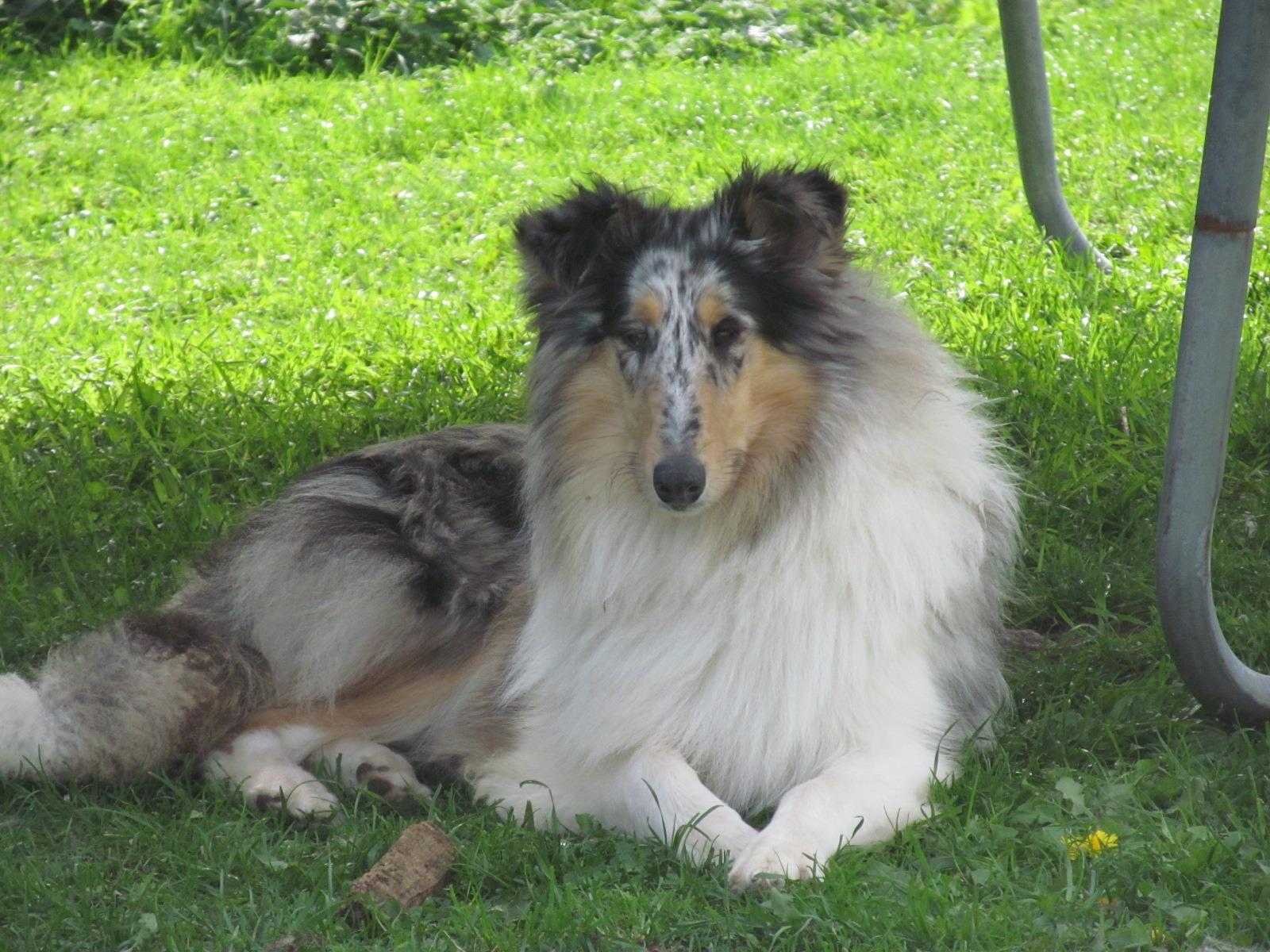 Winter has had one litter to date
Again we here at Caprioara have kept a tri girl (Magic) who is very promising for the future.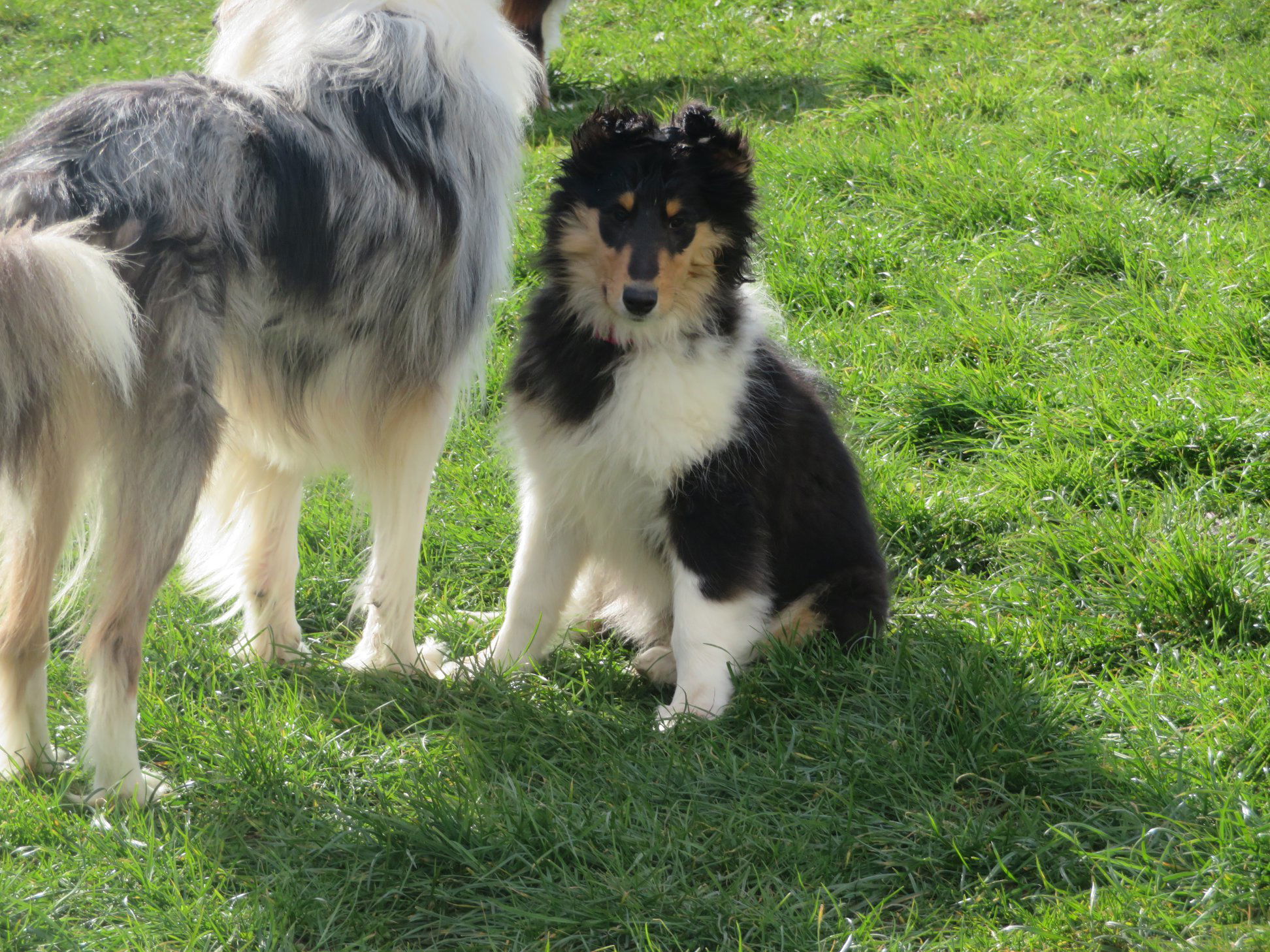 Winter will be back in the show ring once Lockdown is over, so please watch this space.
Winter Dad Caprioara Grey Owl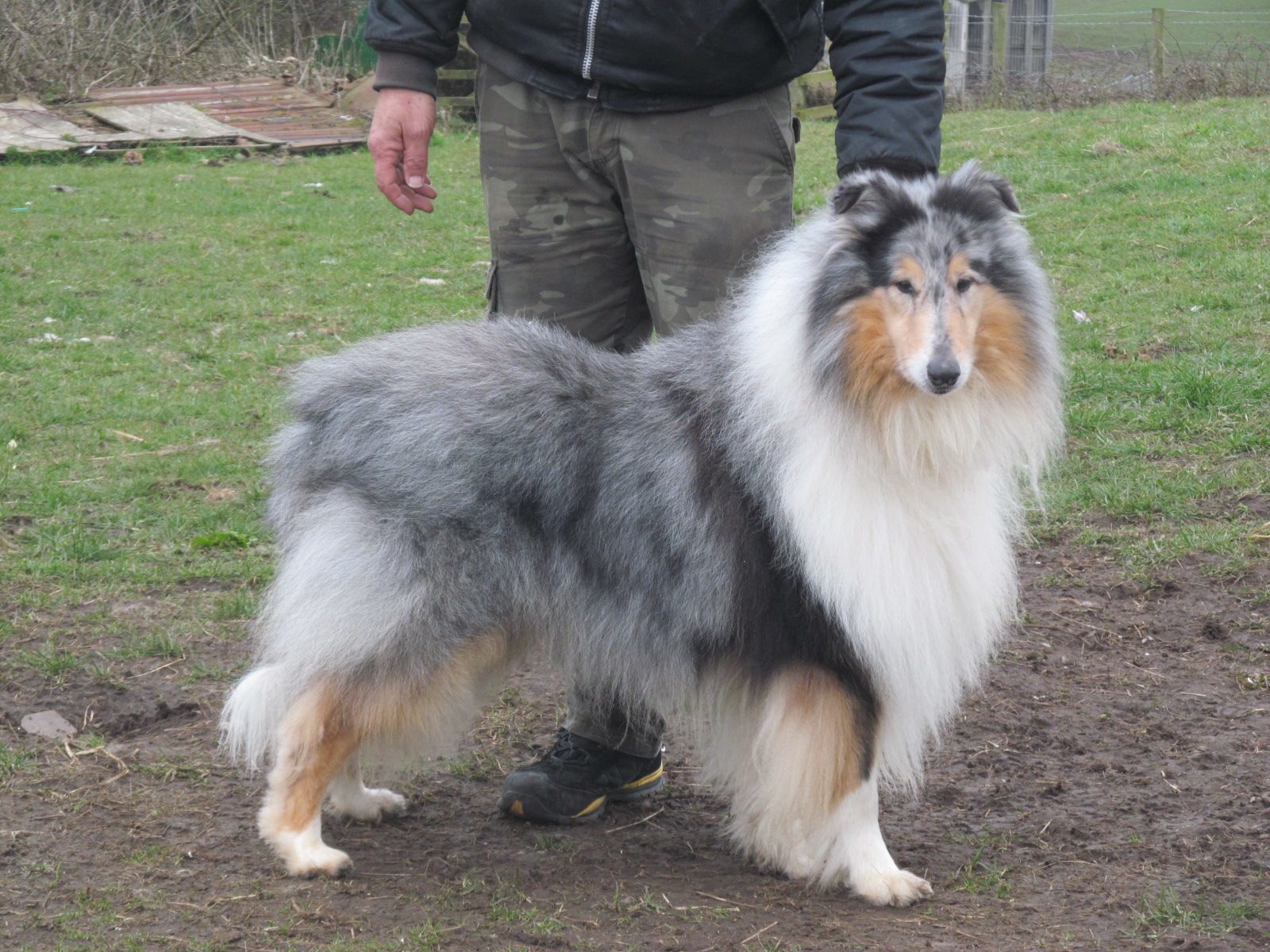 Winter Mum Starswept Velvet via Caprioara