Aslan has been DNA tested the results are:-
MDR1 +/+
Dm +/+
CEA eye clear/carrier
PRCD +/+
CN +/+.
Aslan is my first sable boy which i spent two years trolling the internet to find and I was so lucky to be able to have him join us here from Spain.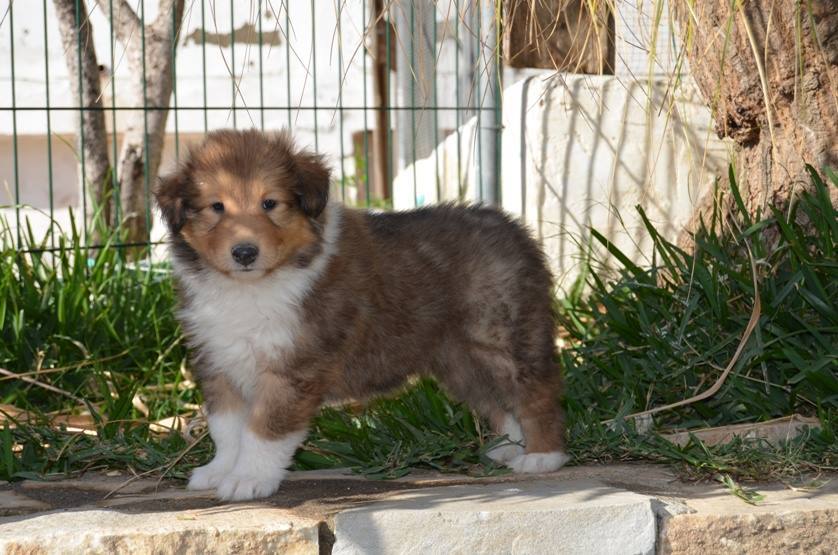 Aslan loves to lark about and just loves to please. He brings new blood into the family and loves to get out there into the show ring , where he has done very well, winning many classes and Best of Breeds and has many group placings, he has now qualified twice for Crufts.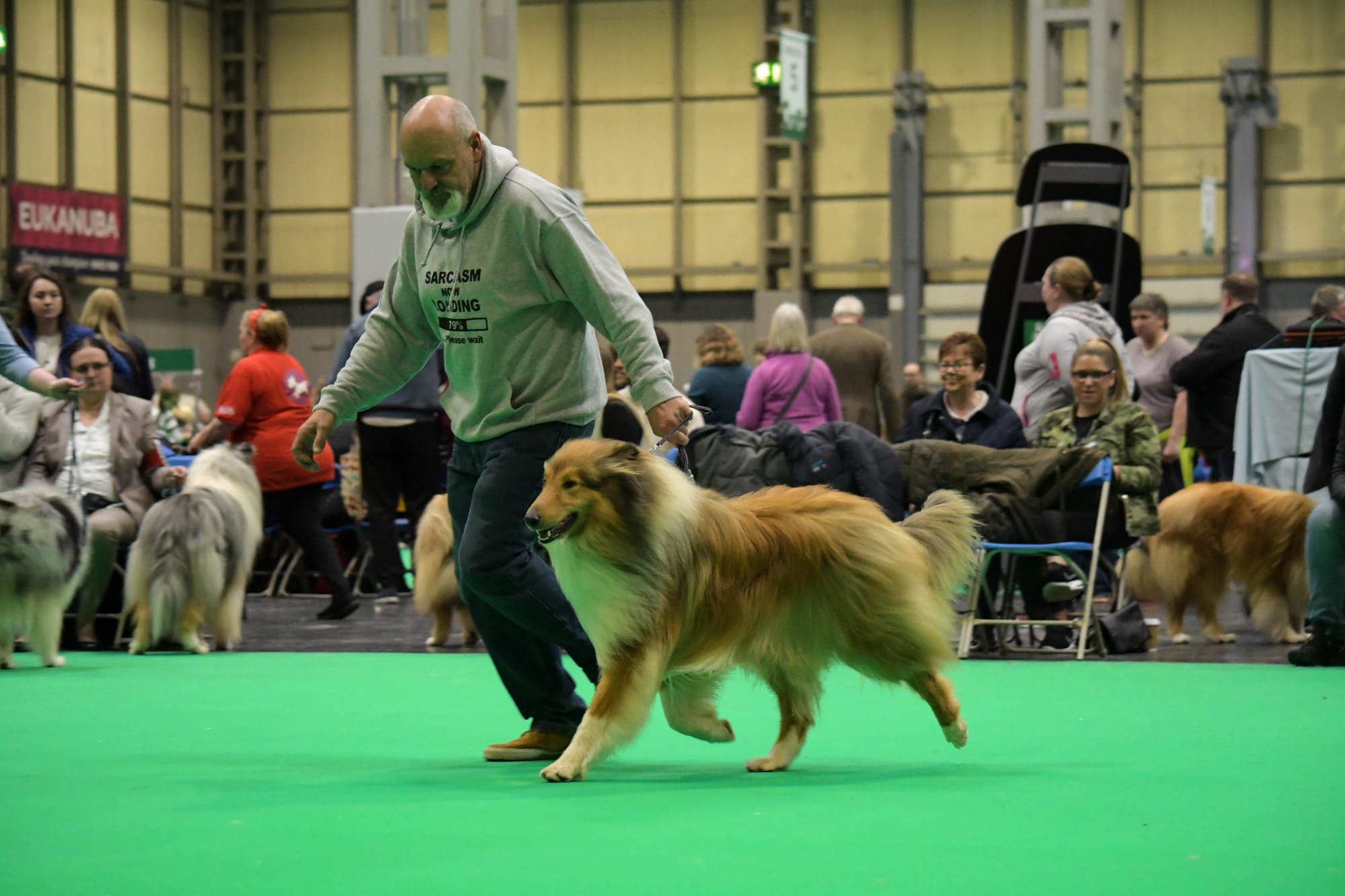 Aslan is really a big show off, his best attributes are his movement which he just floats around the ring and covers the ground with large strides and he single tracks, also his colour is exceptional, he is a shaded dark sable with black tips to the ends of the coat and underneath he is black and as each moult passes he gets darker, he will become a dark maghagony sable .
Aslan has a super temperament loves kids and other dogs including pups and never argues, he is fun loving and full of life, he likes nothing better than to spend hours running about.
He has fathered two litters for us, one puppy of which I kept. When I saw Aslan as a pup i just knew he was for me, I took two years of looking for such a dog, and he has not disappointed, he has grown into the swan I knew he would be come. Like a fine wine, it only gets better with age. If you are interested in using Aslan as a stud , please contact us and we will send pedigree on request.
Update 2022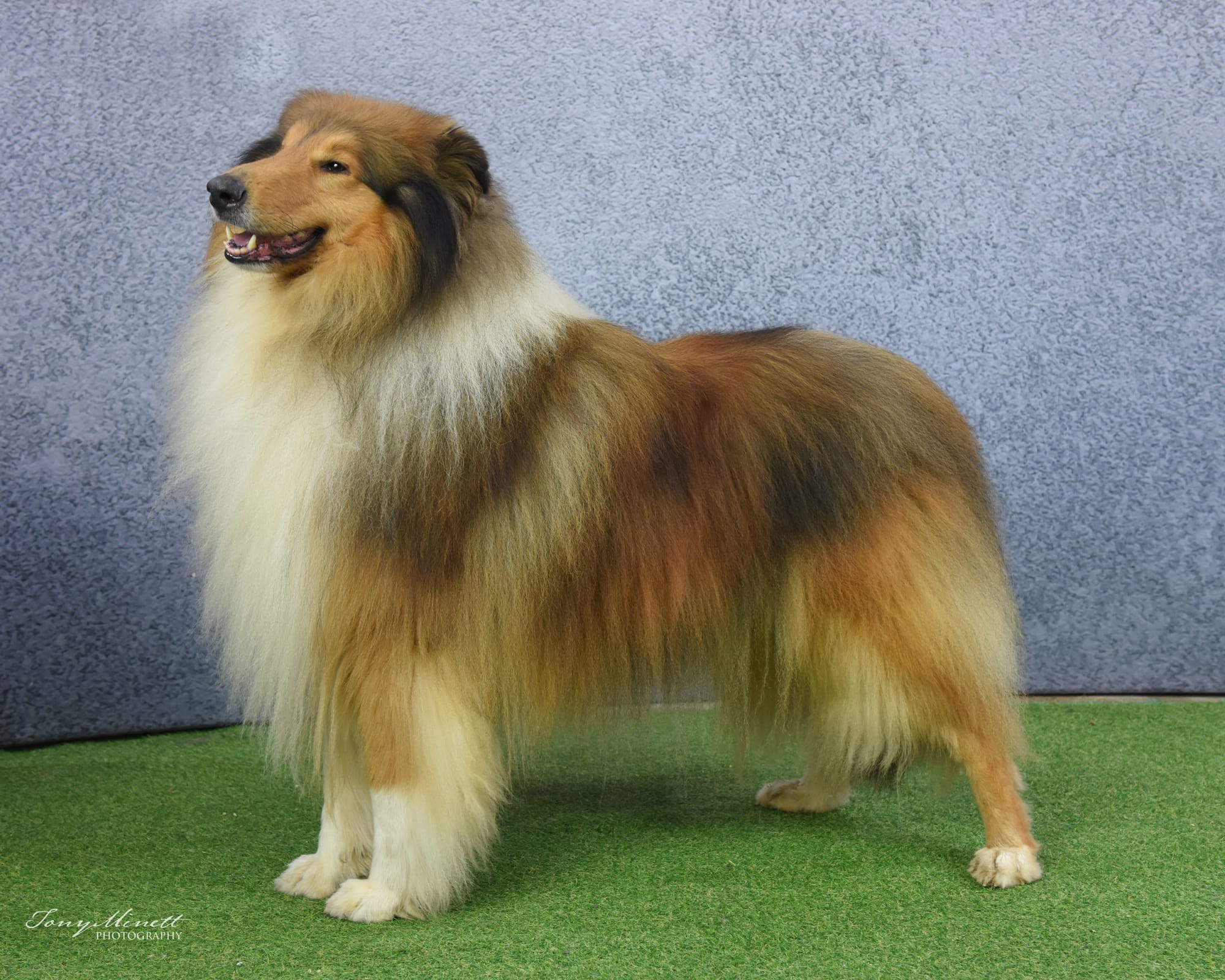 Aslan Dad - Astromelias Poncho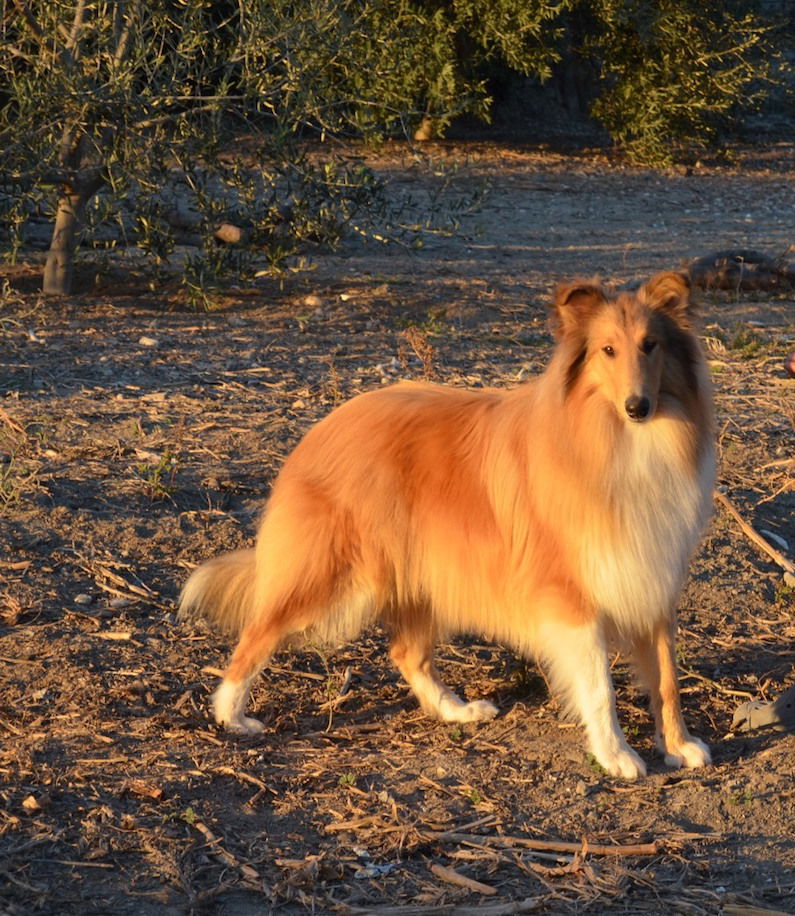 Alsan Mum Astromelias A Star is born