Please meet our very first Smooth Collie.
Diablo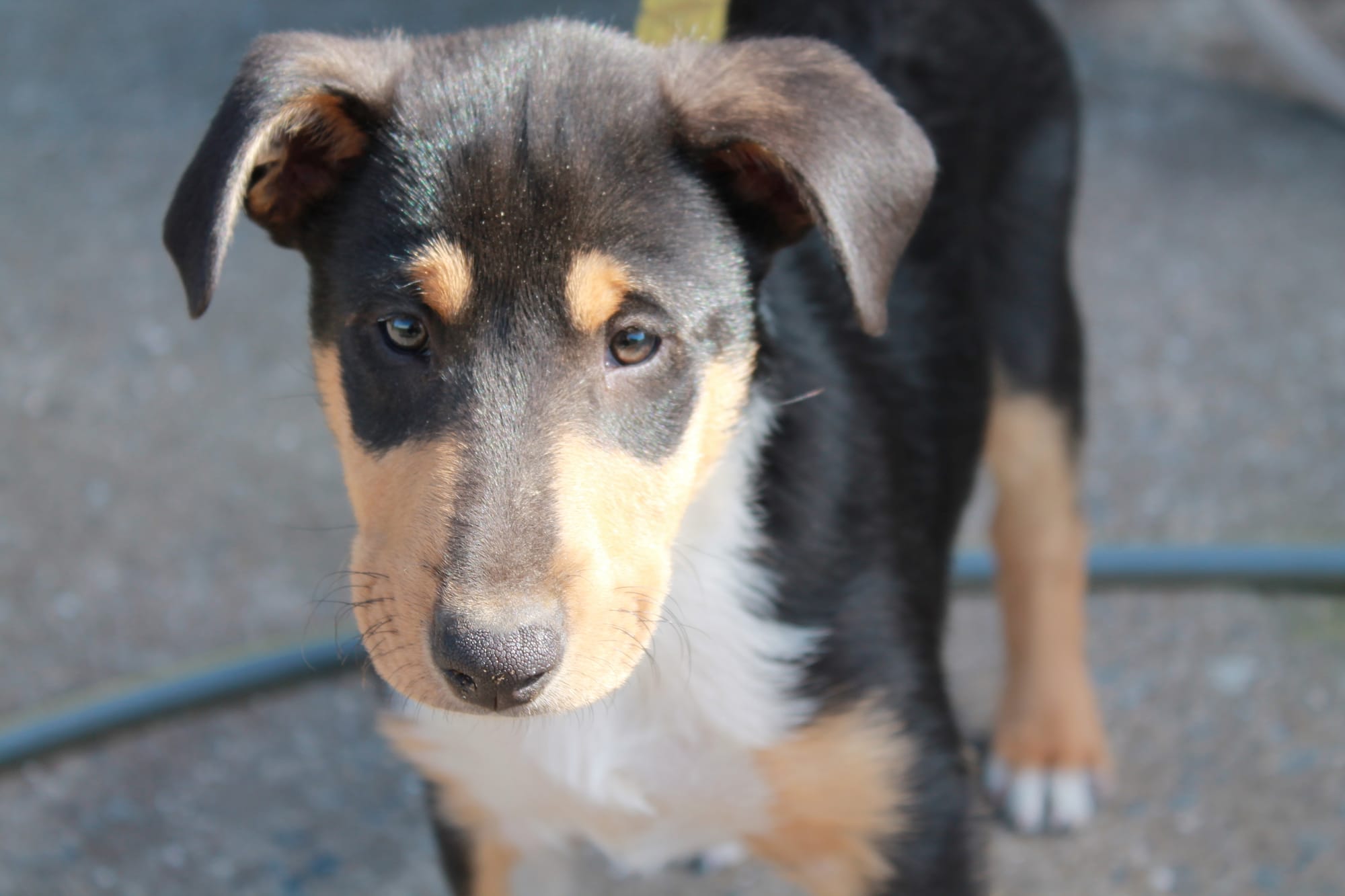 Stormsett Shadow Dancer via Caprioara pet name Diablo. This is my first ever Smooth Collie. I got him from a very good friend Barb and Ray Glover. As some of you may know Smooth Collies are on the rare breeds list which means there are not many of them. When Barb put a pic on FB of Maisy ( his mum) and asked how many pups did we think there was I said 9 and if I am right then one is mine and yes you guessed it there was nine pups so one was destined for me.
The two girls were already spoken for so I had the choice of the boys, I couldn't make up my mind but in the end with Barbs help I picked one of the tri boys. Barb had his KC name already picked out but I chose his pet name of Diablo which means Devil, this does suite him.
He is a male and a tri colour he is only 9 weeks old at the moment and is getting used to sharing his space with a bunch of Rough collies and two office kittens .
Diablo has been DNA tested the results are:-
MDR1 +/+
CEA eye +/+ non carrier
DM Hereditarily clear.
Diablo has some German lines in him and so brings new blood into this country.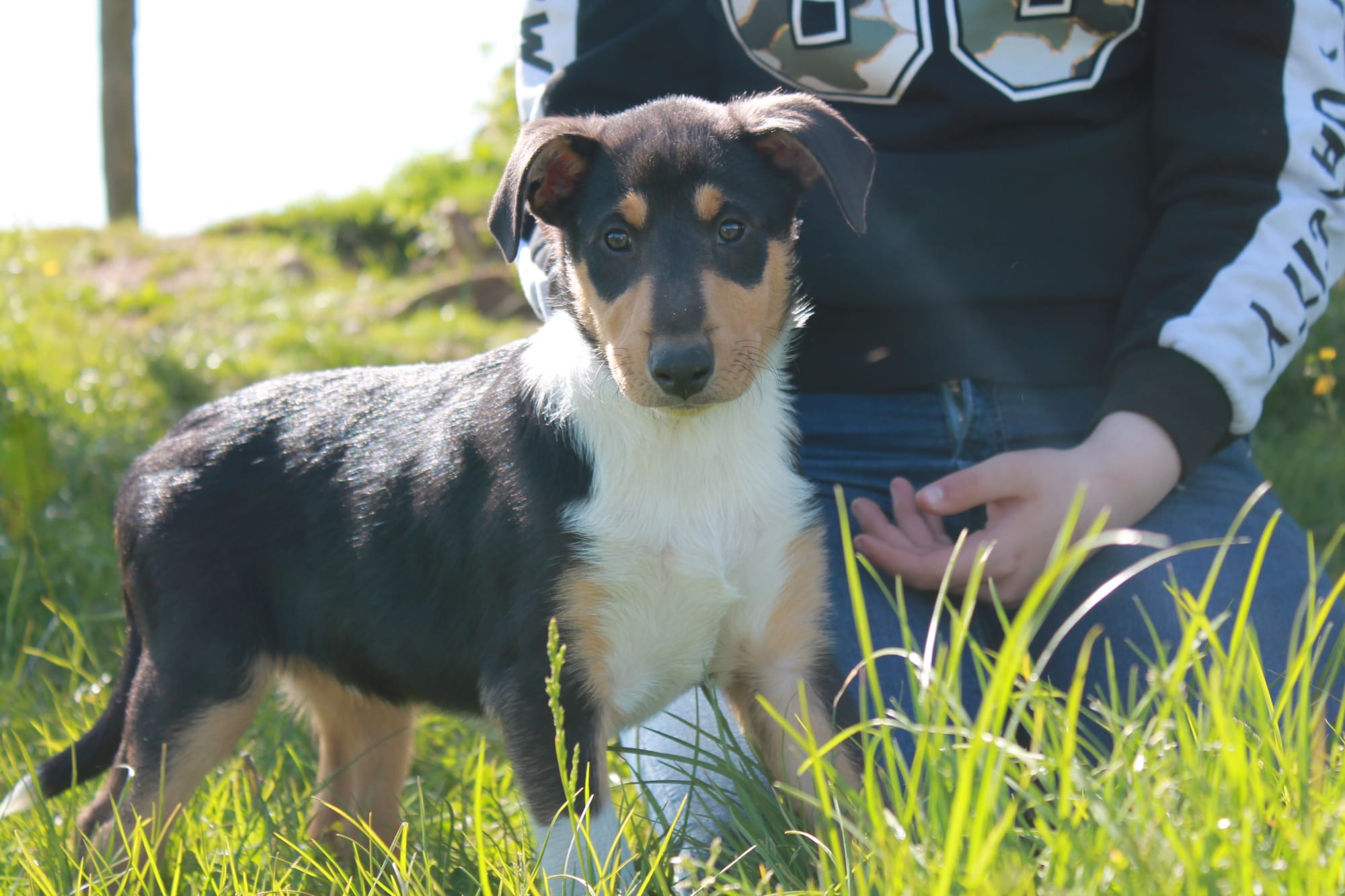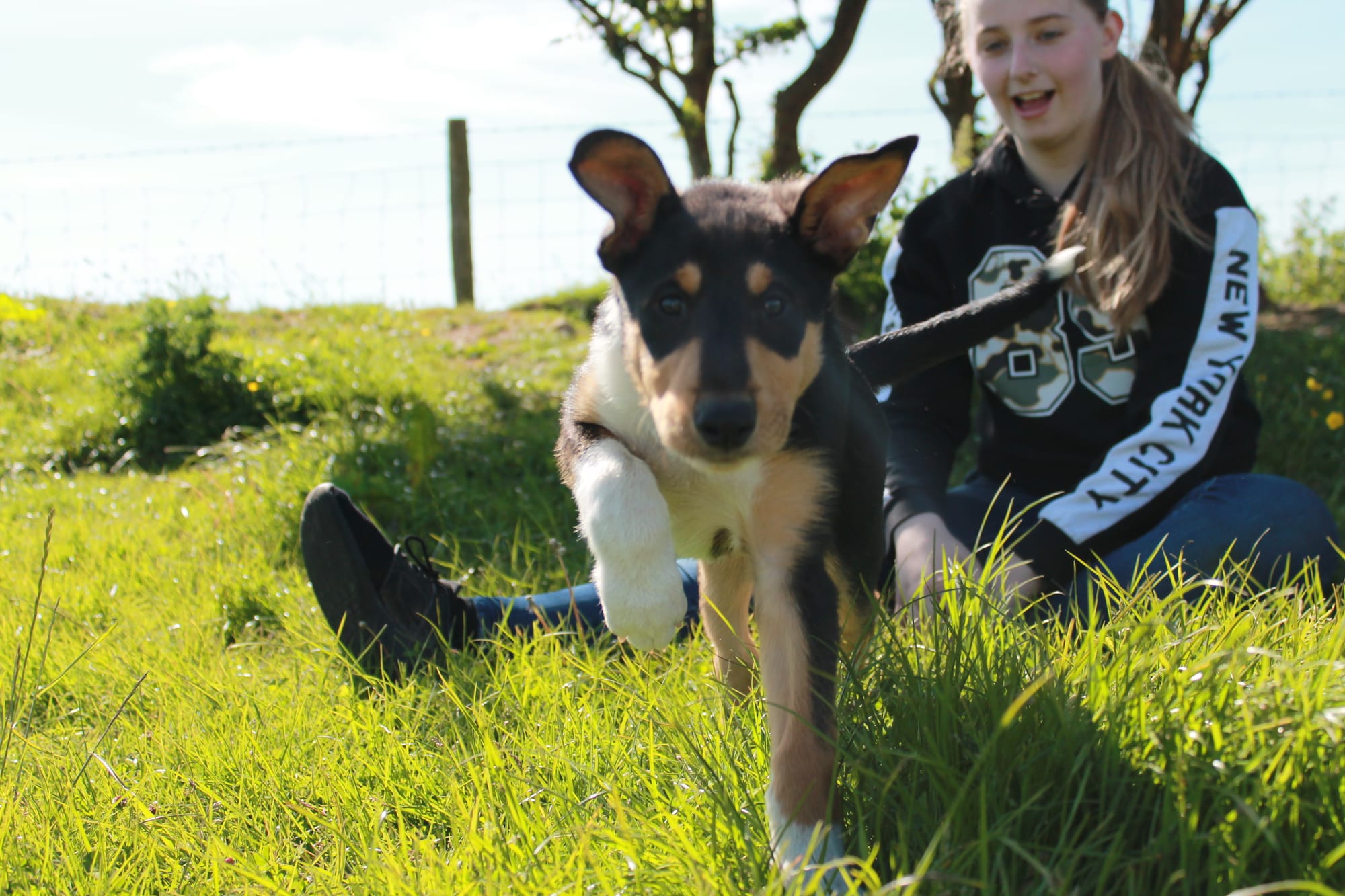 He is co owned by myself and Georgie, Georgie will be training him ready for the shows.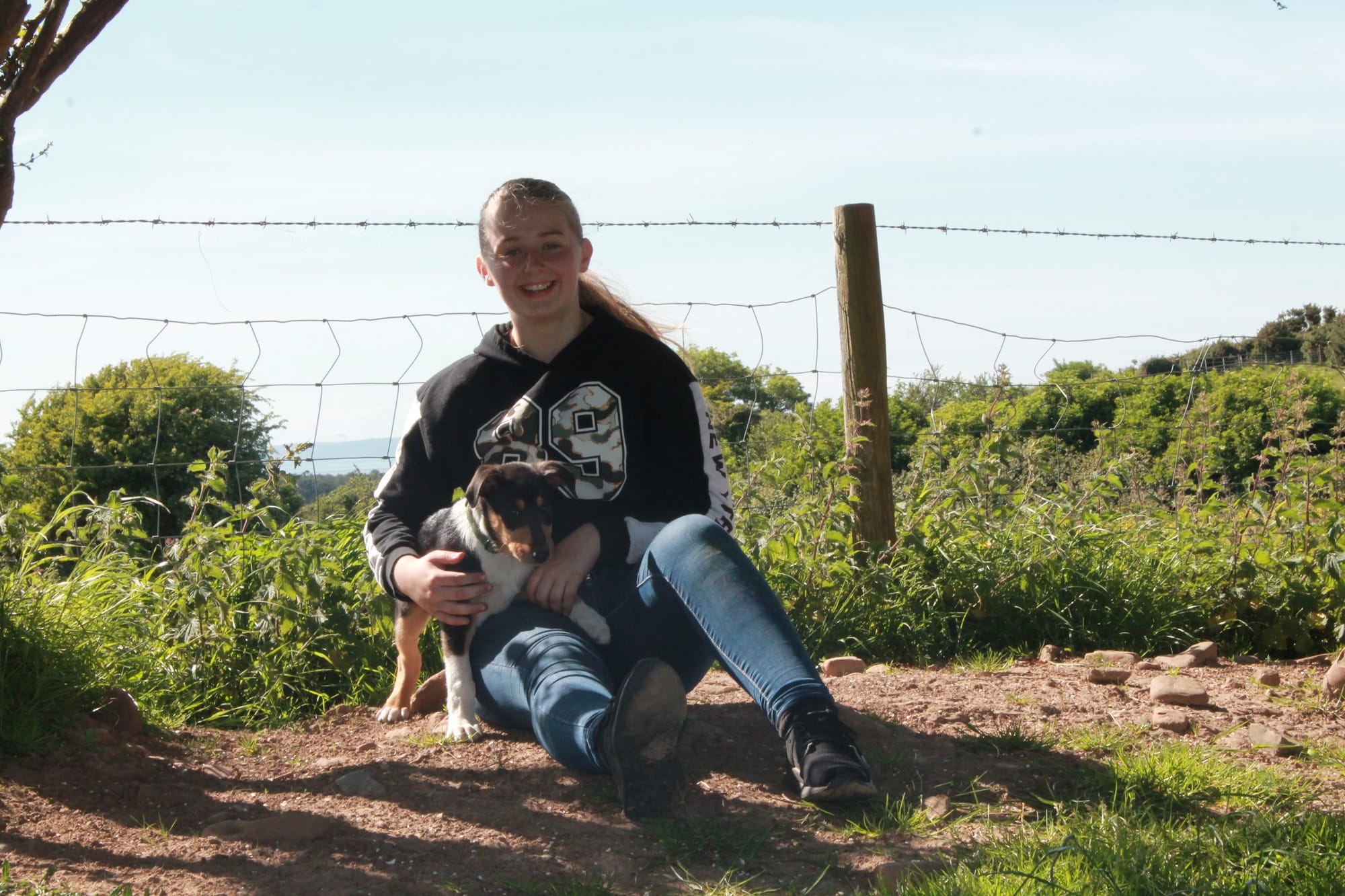 new picture October 2020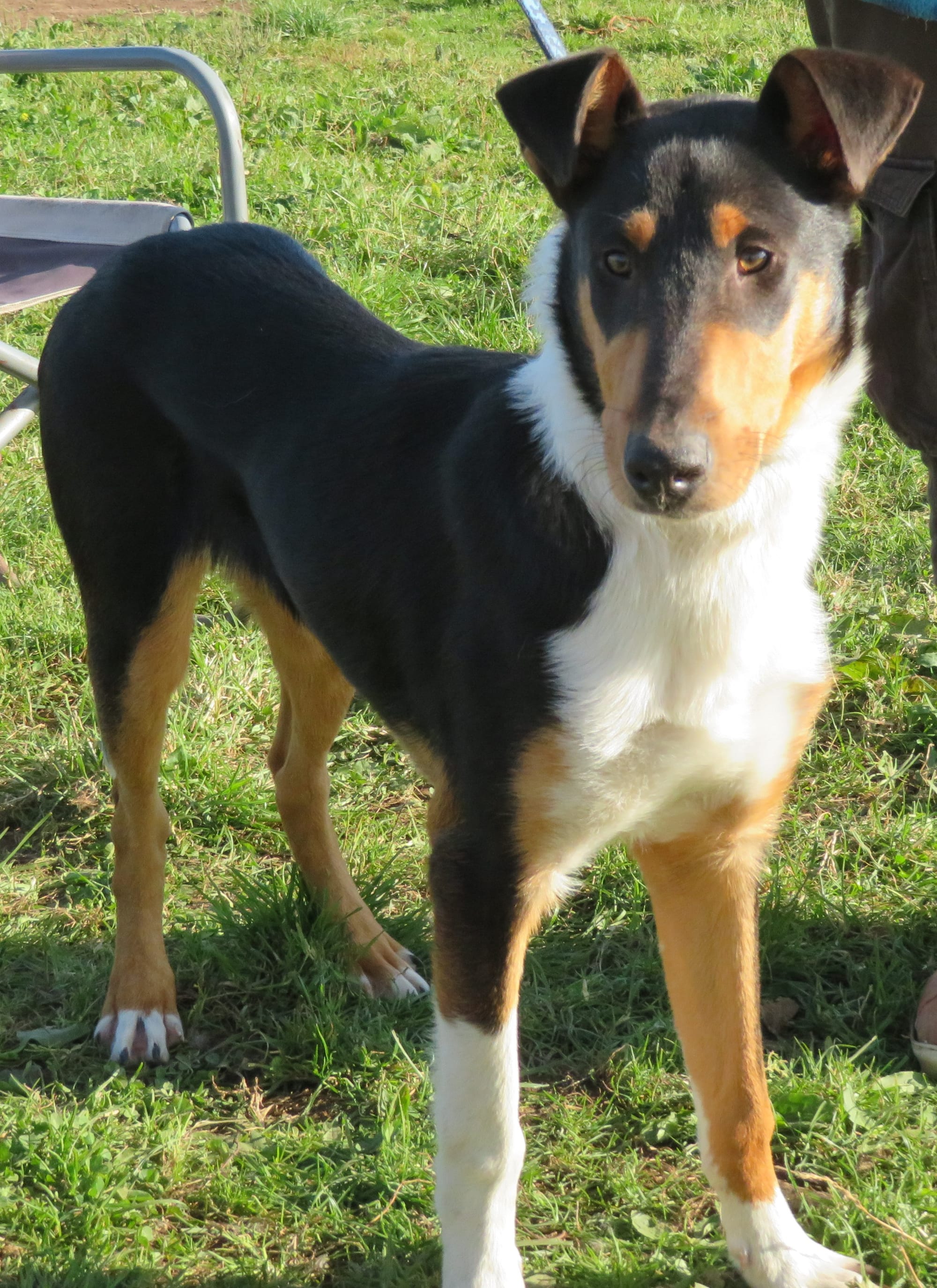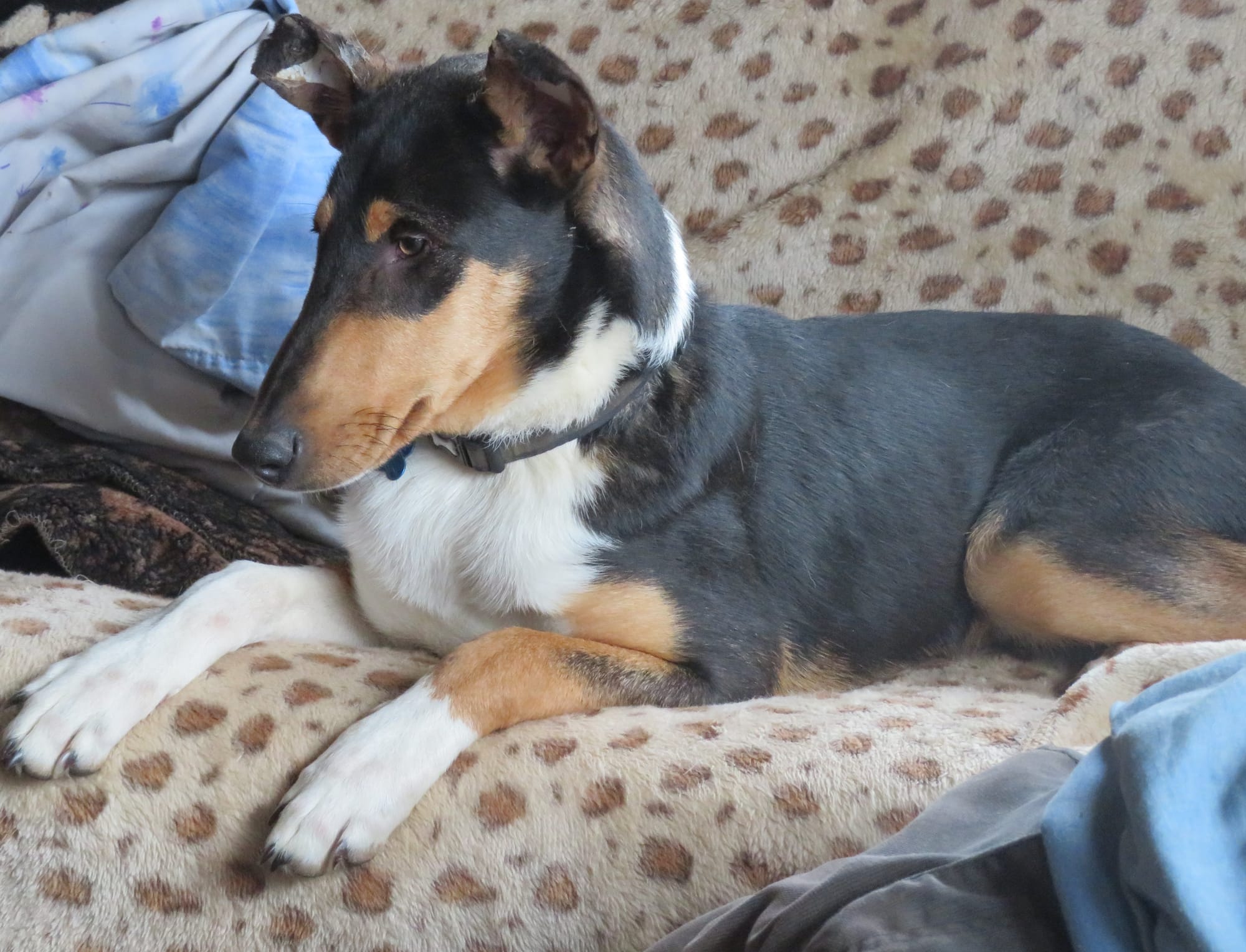 New pictures December 2020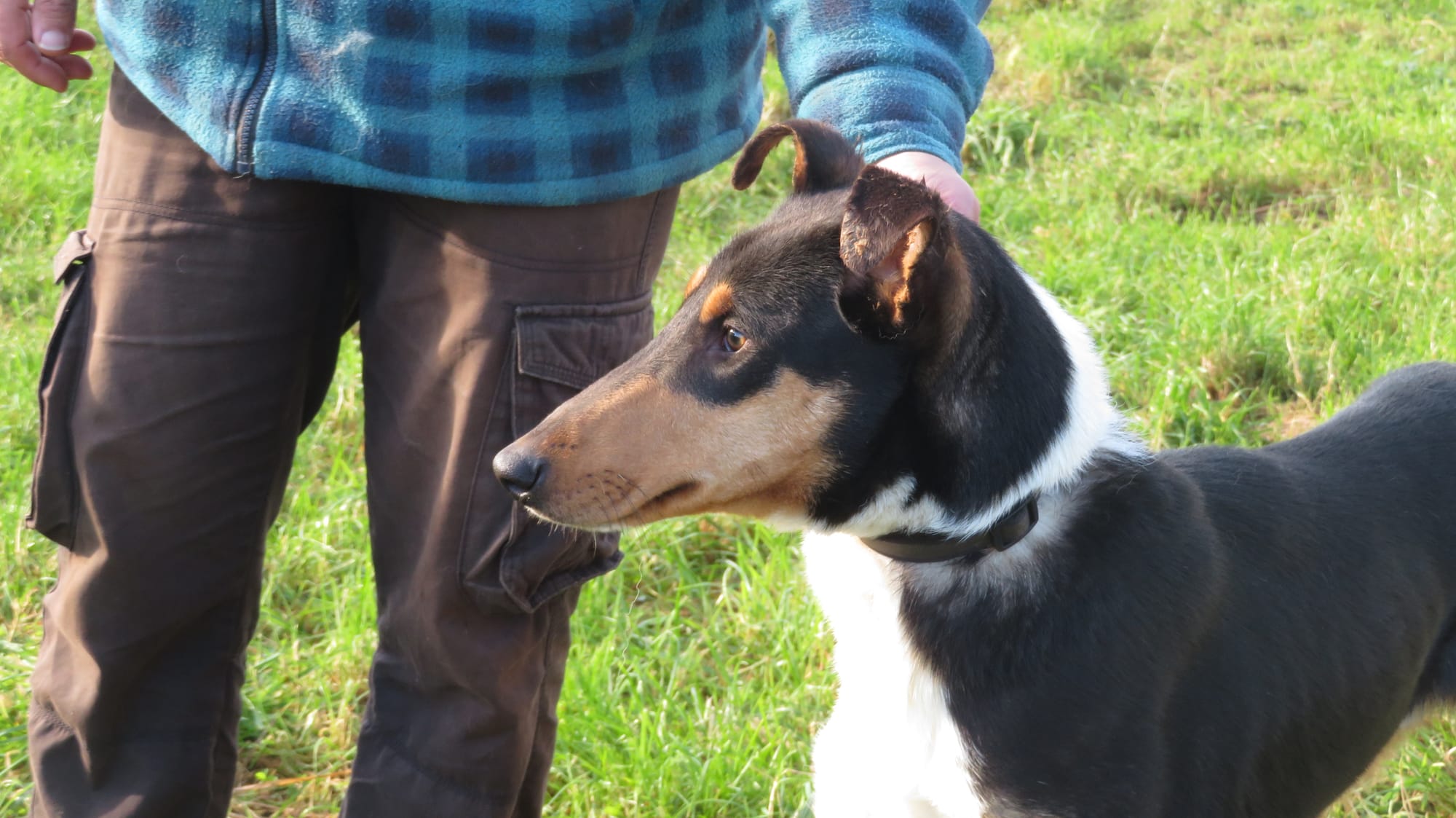 2022 update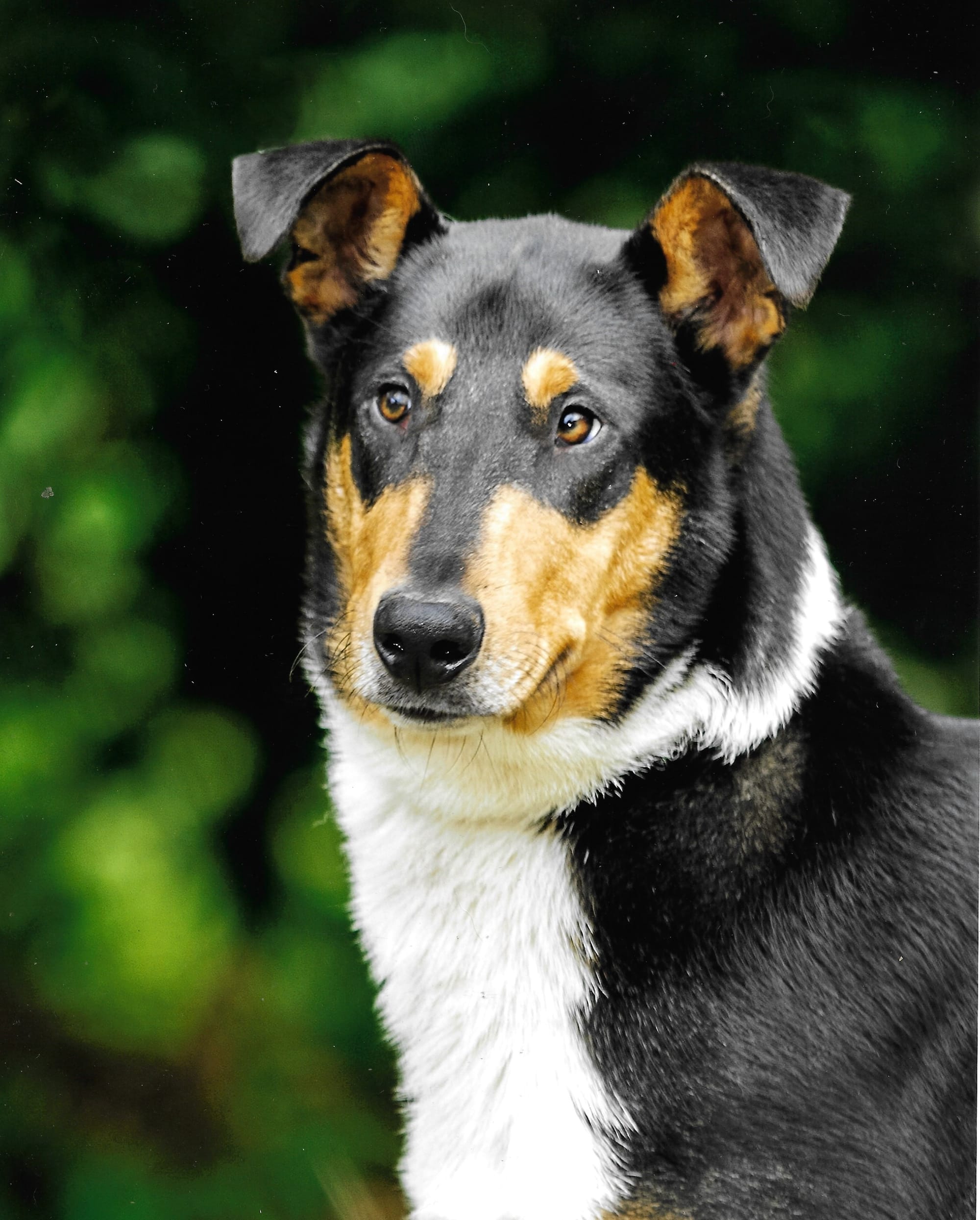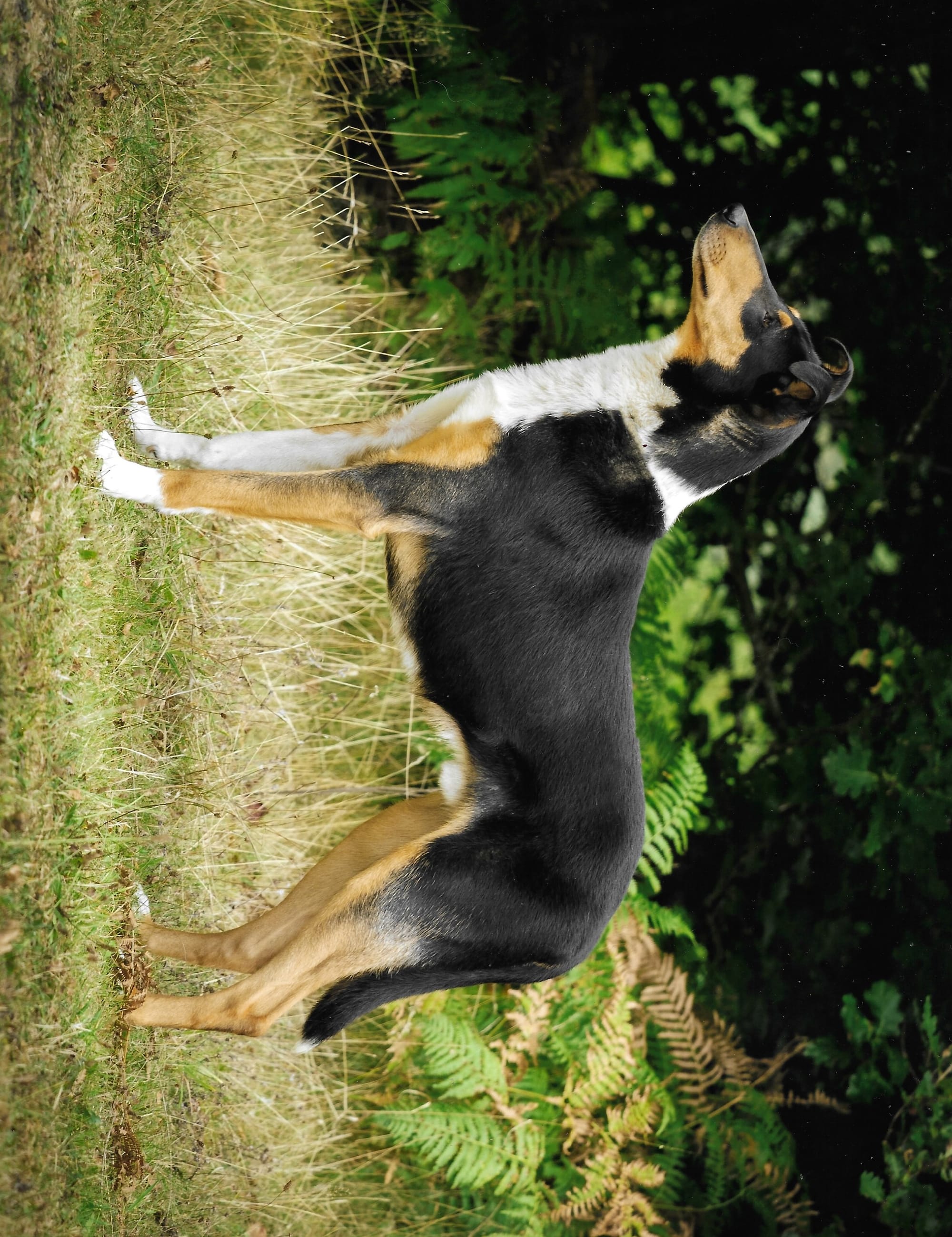 Diablo and Georgie have started to show again, and have done rather well, Diablo being placed 1st or 2nd at many shows and both have won a few Junior Handling classes and also Best handler, they have also qualified for EACA collie dog of the year where they showed really well, and both have Qualified for Crufts 2022. So pleased with this boy and how they both work together.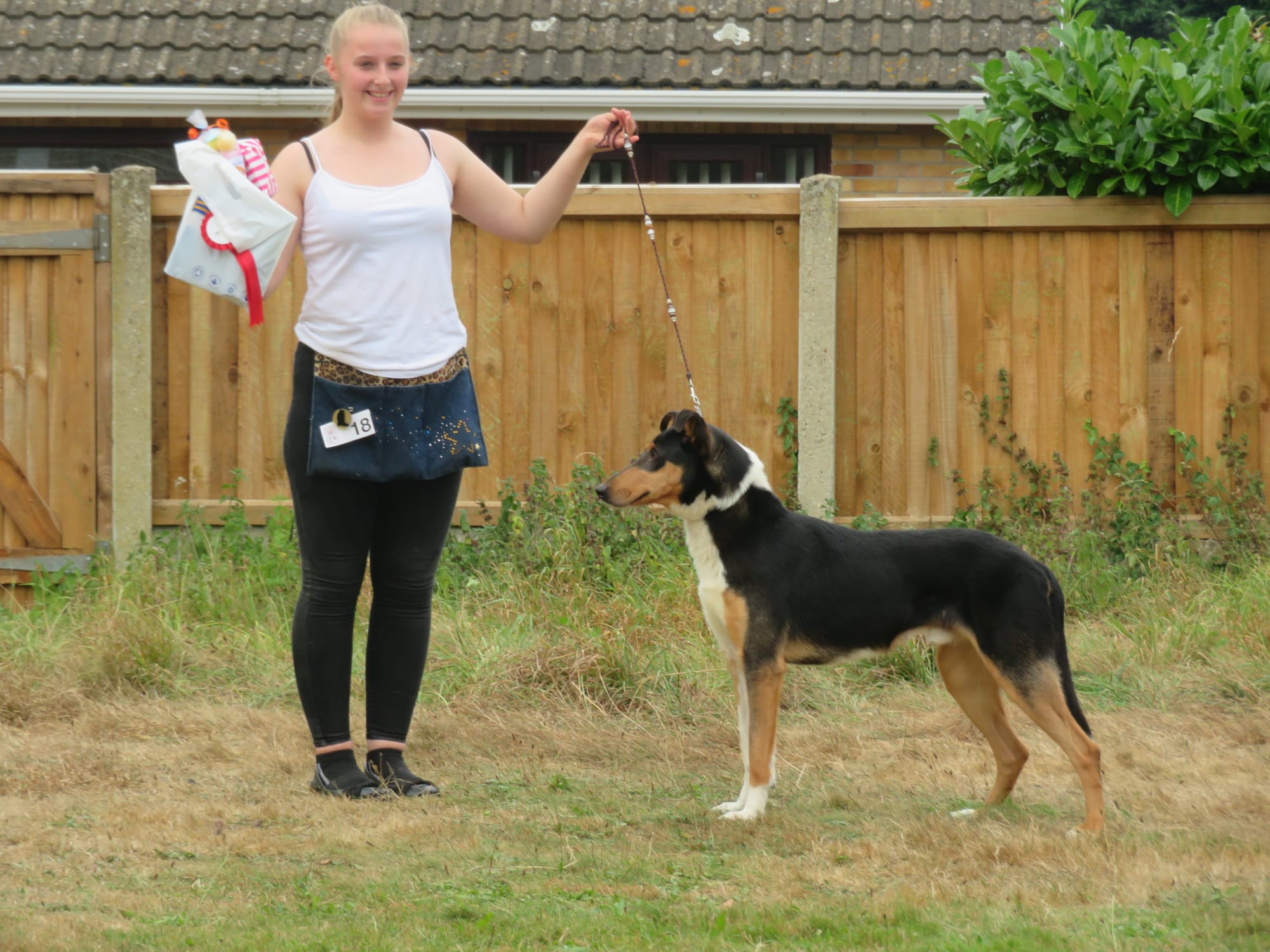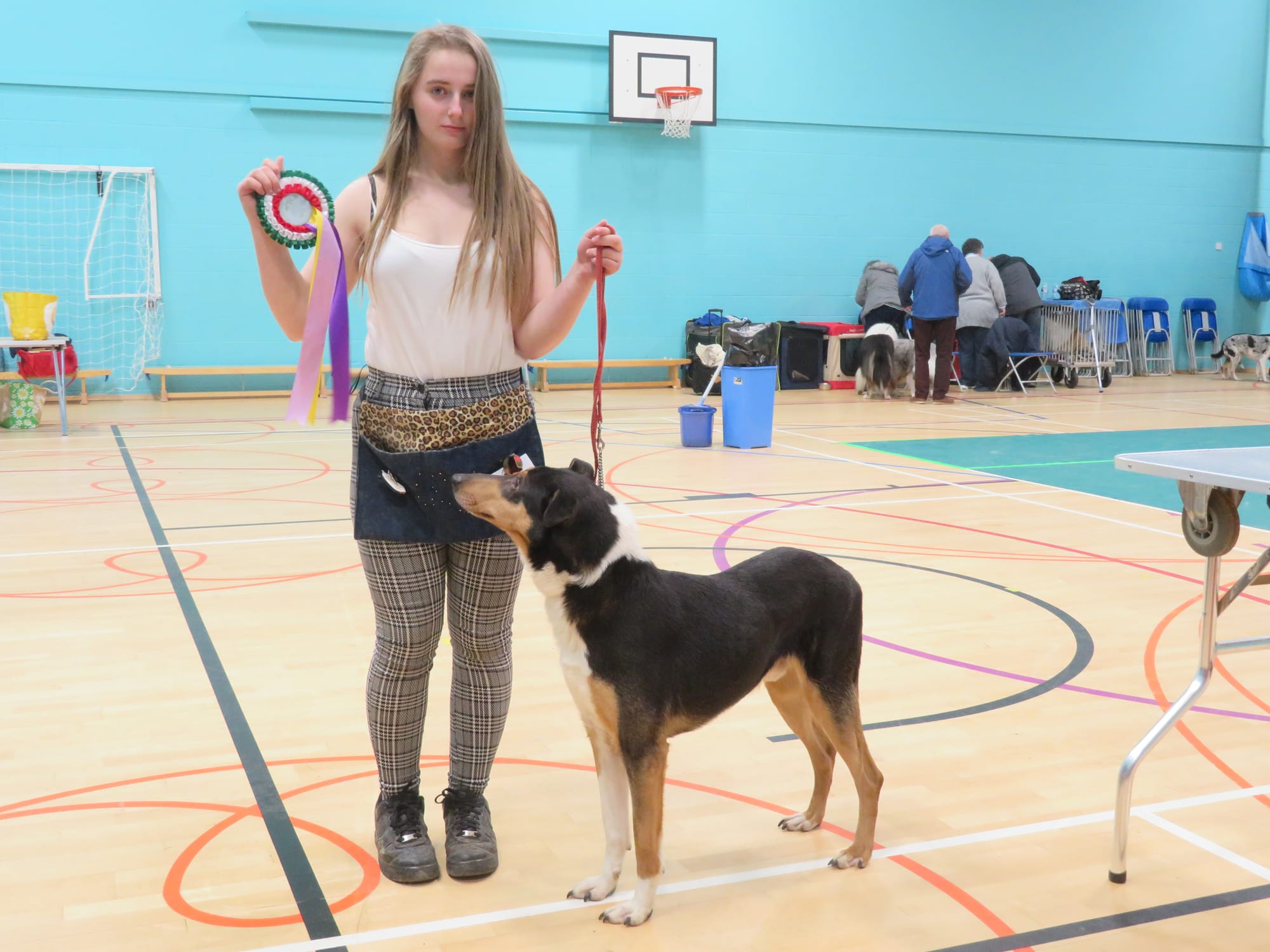 New update March 2022
Diablo had crowning glory he was placed 1st in post grad class at crufts 2022 , he was loved by many , he is co-owned by Georgie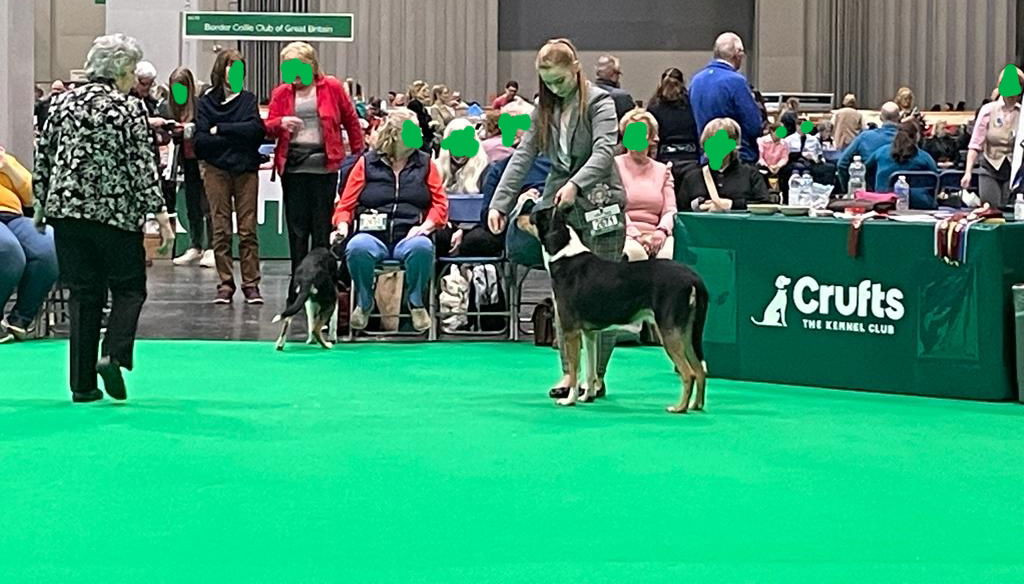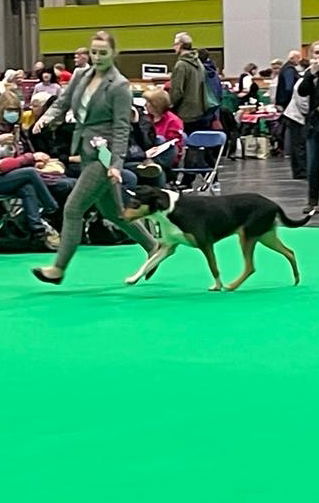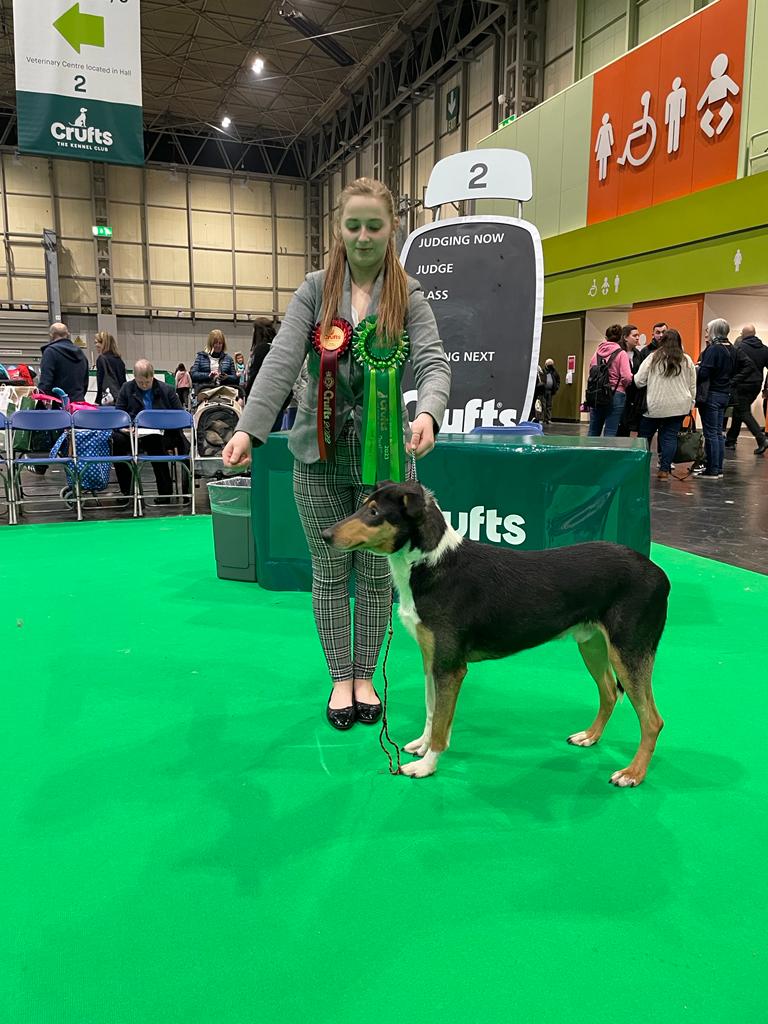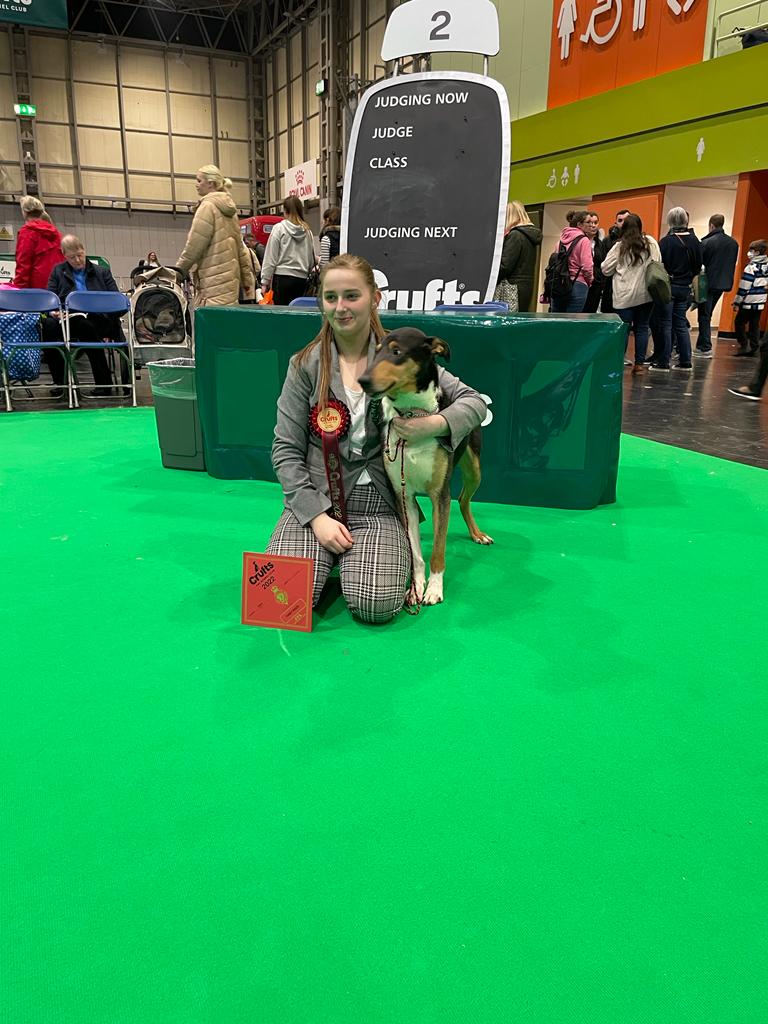 Diablo Dad - Jack Make's Va Buidhinn. (Imp DEU)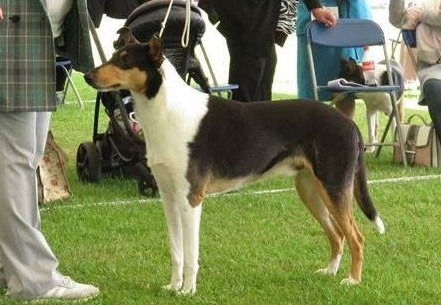 Diablo Mum - Snow Crystal