This is one of the most photogenic pups I have ever bred. As soon as he sees a camera his there stock still and waiting ..his name is Albie... His owners had a terrible thing happen, there other collie Billy became so ill that he was sent to the Rainbow Bridge, they were devastated beyond belief, and so they heard about my pups and there hearts melted when they met Albie. He just gelled with them too. So off to the new home he went, becoming a family member, so now instead of two they are now three.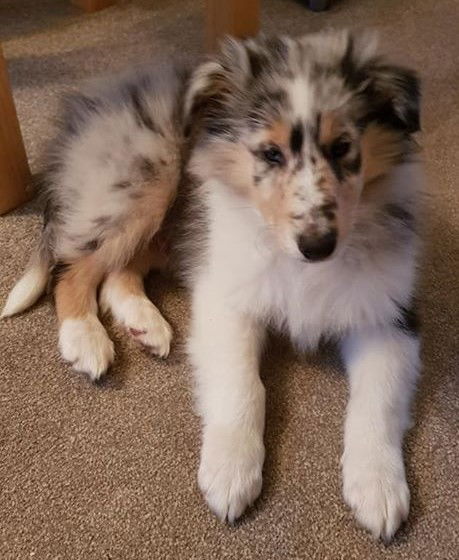 Albie is a great distraction from what is going on in the world now (Co-vid19) and he brings them joy and happiness, on Albies part he has two servants Chris and Cheryl.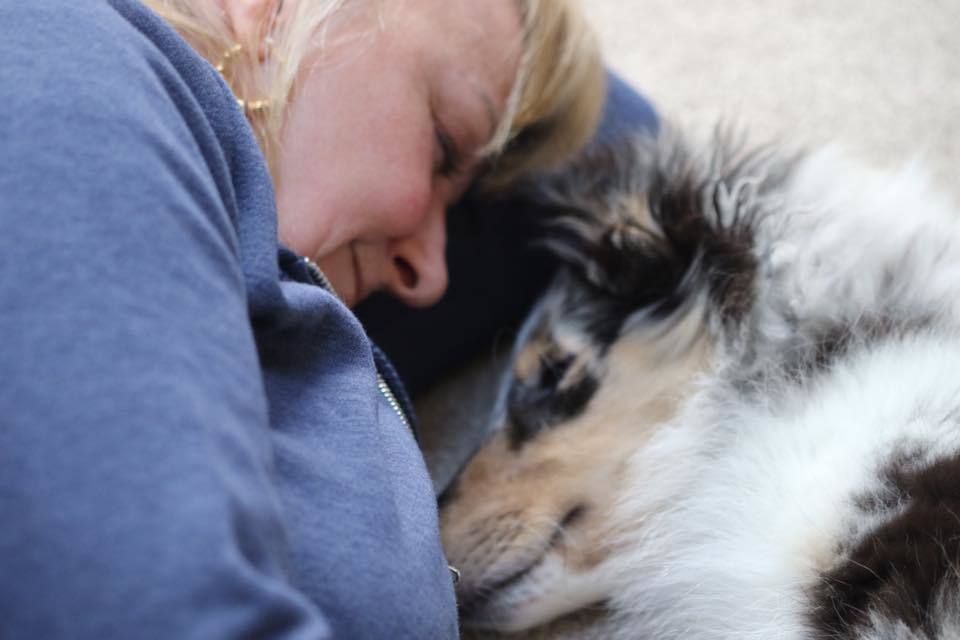 Cheryl tells me that in the future she would love Albie to become a Pets as Therapy Hospital visiting dog, I know she and Albie will make excellent visiting partners and bring love and hope to many in hospital. Albie would be following in his great grandads paw prints as he too was a Pets as Therapy Hospital visiting dog in his earlier days, so Albies keeping it in the family way too go Albie.