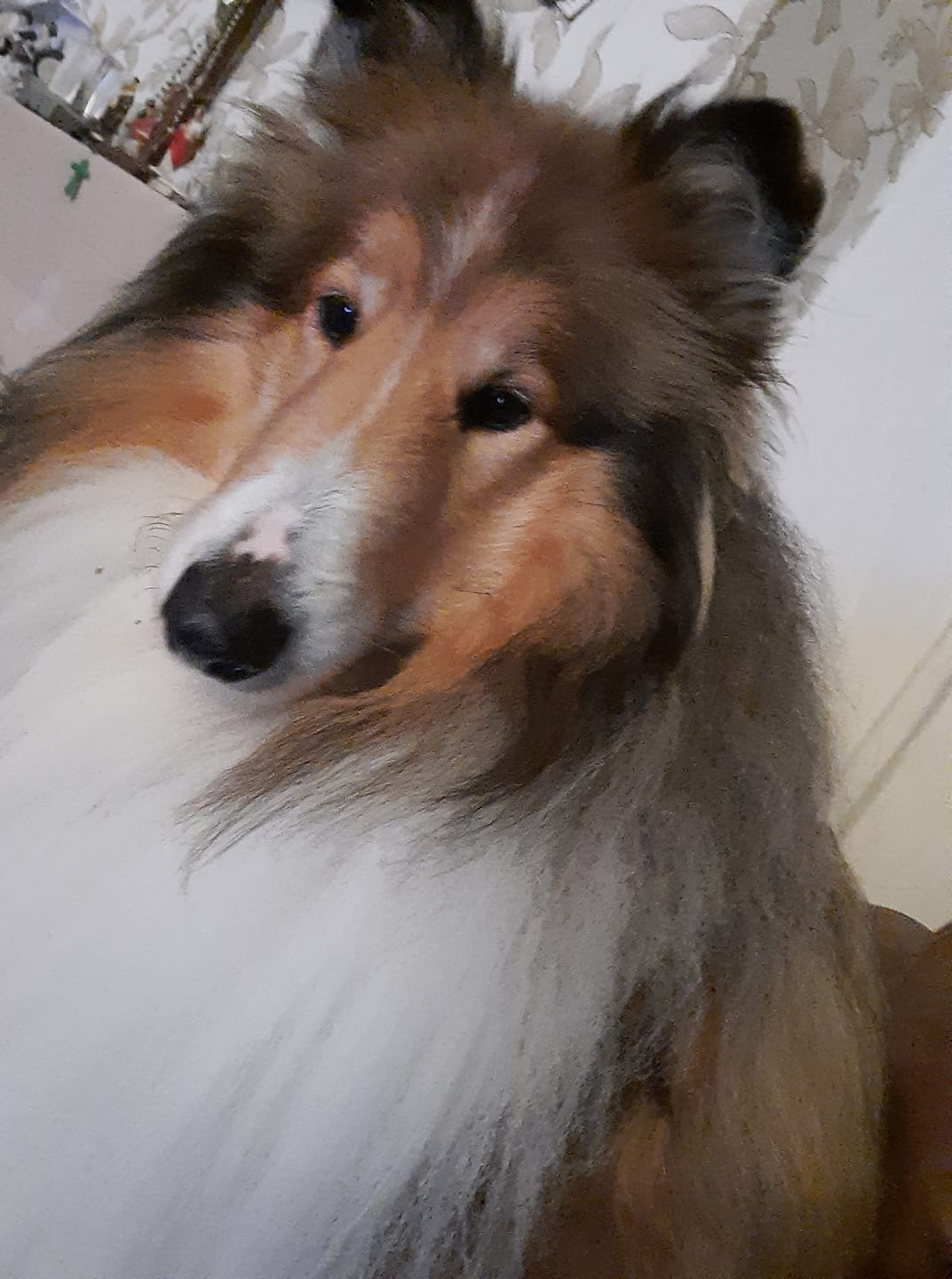 Words from Cathy who owns Candy my first sable girl that I bred.
Candy came to me in November 2011 A bundle of cute pup who as soon as I put down in the garden went straight to my tri girl thinking it was Jet her mum well it was not it was my Paige who floored her and since that day they got on great...
when my late disabled brother lost his Jack russel age 11 we got him another one who candy took under her wing and adores to this day
candy was shown for I think 6 years and got Best Puppy in Breed at open shows and qualified for crufts
..but she's my life saver , she woke me up by jumping on me if she hadn't I wouldn't be here now I had carbon monoxide poisoning....last February.
we spent time with my late fiancé who she would not leave him alone after he went for test it was found he had cancer of food pipe that's why she kept sniffing his chest. when we went up again to Manchester after he had his treatment she was a different dog no jumping or sniffing him , just quietly laying at the end of his bed when he was sleep I think she knew how ill he was he sadly passed in march this year even now if she sees some one like him she cries and pulls me towards them.
Most of all she's my companion, I love her to bits and I always be very great full to pat for letting me have my caprioara twenty four carat at mysticteam...shes defiantly a character.