"Caprioara Secret Wispa at Wicani is my first home bred Champion"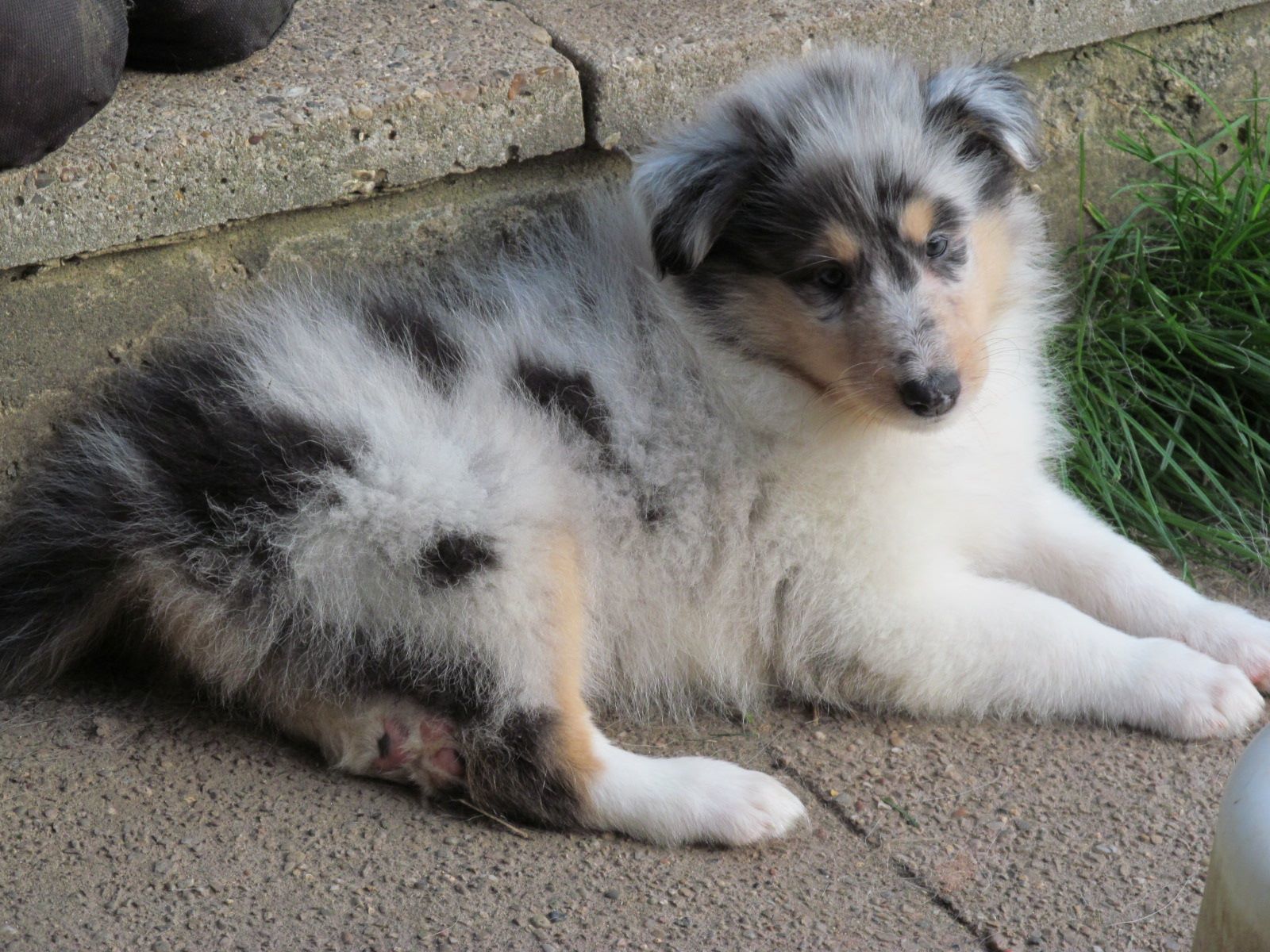 This wonderful blue girl was bred here and then Angela Harvey had her and then Wispa went to live in Denmark with Karen Jondahl where she has a wonderful home.
Wispa has had a good show career and has won many classes. One of her best results was gaining two best of breeds one Best in Show (something that Rough collies hardly win)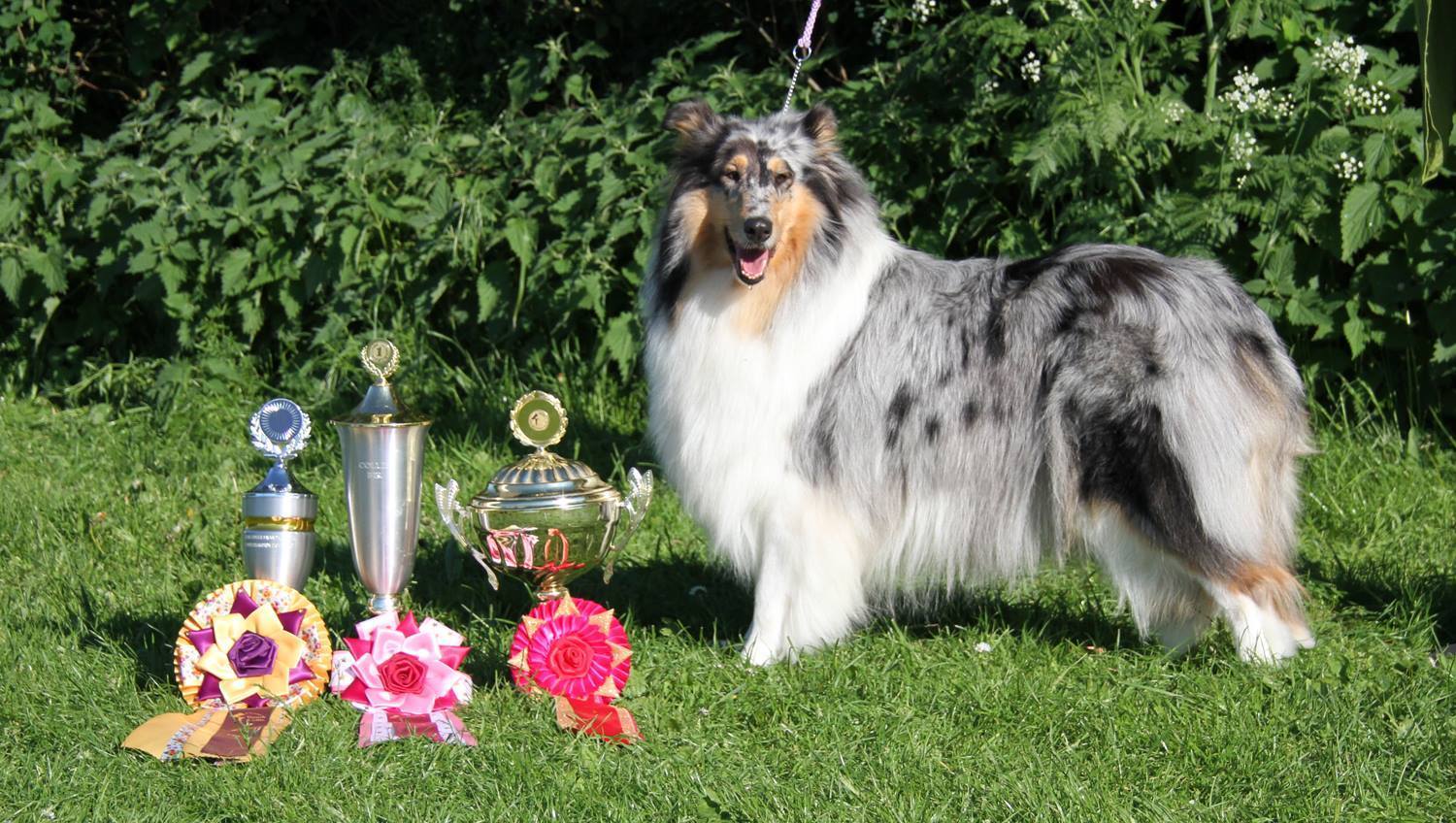 she also has two German ccs. Wispas highest awards are becoming a Danish Champion DKCH and Danish winner 2017 DKV17, Wispa also holds three res CACIBs one Res CC and one CACIB.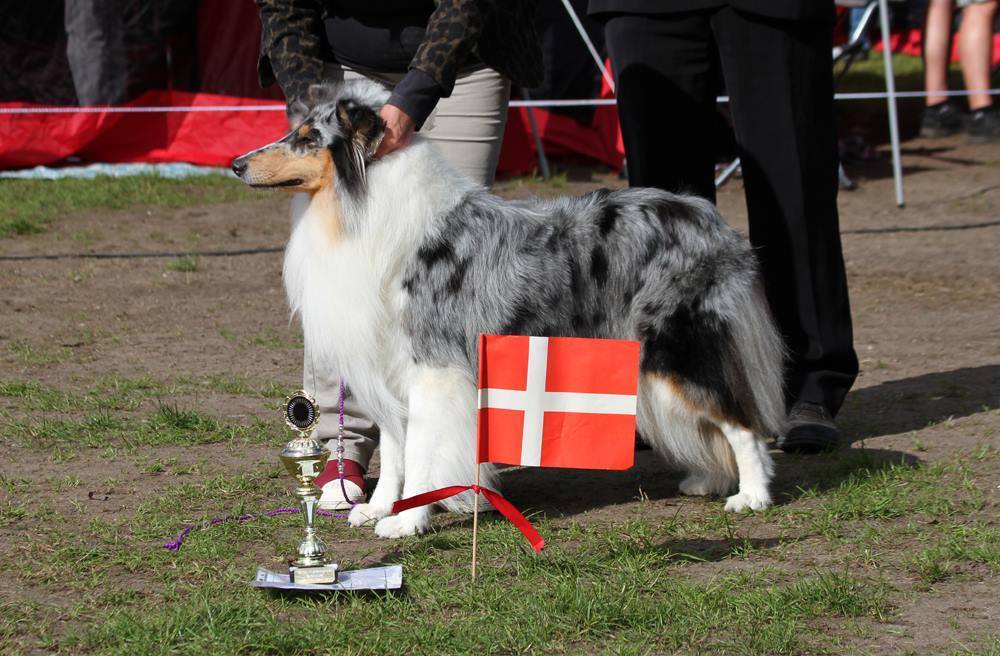 I liked Wispa so much when I saw her at Angelas that I just had to have her in my life. Wispa has a handler at the shows as she moves too fast for me and together they make a good team.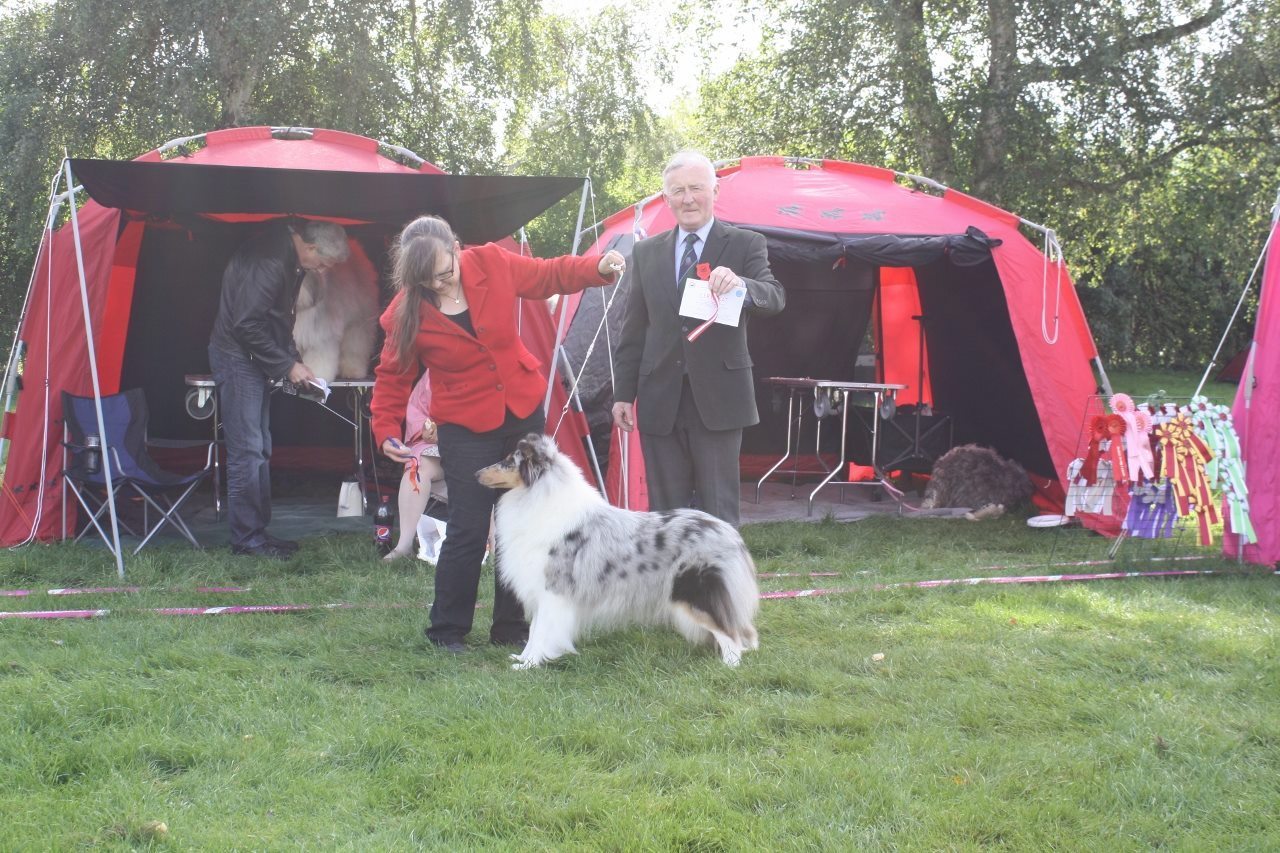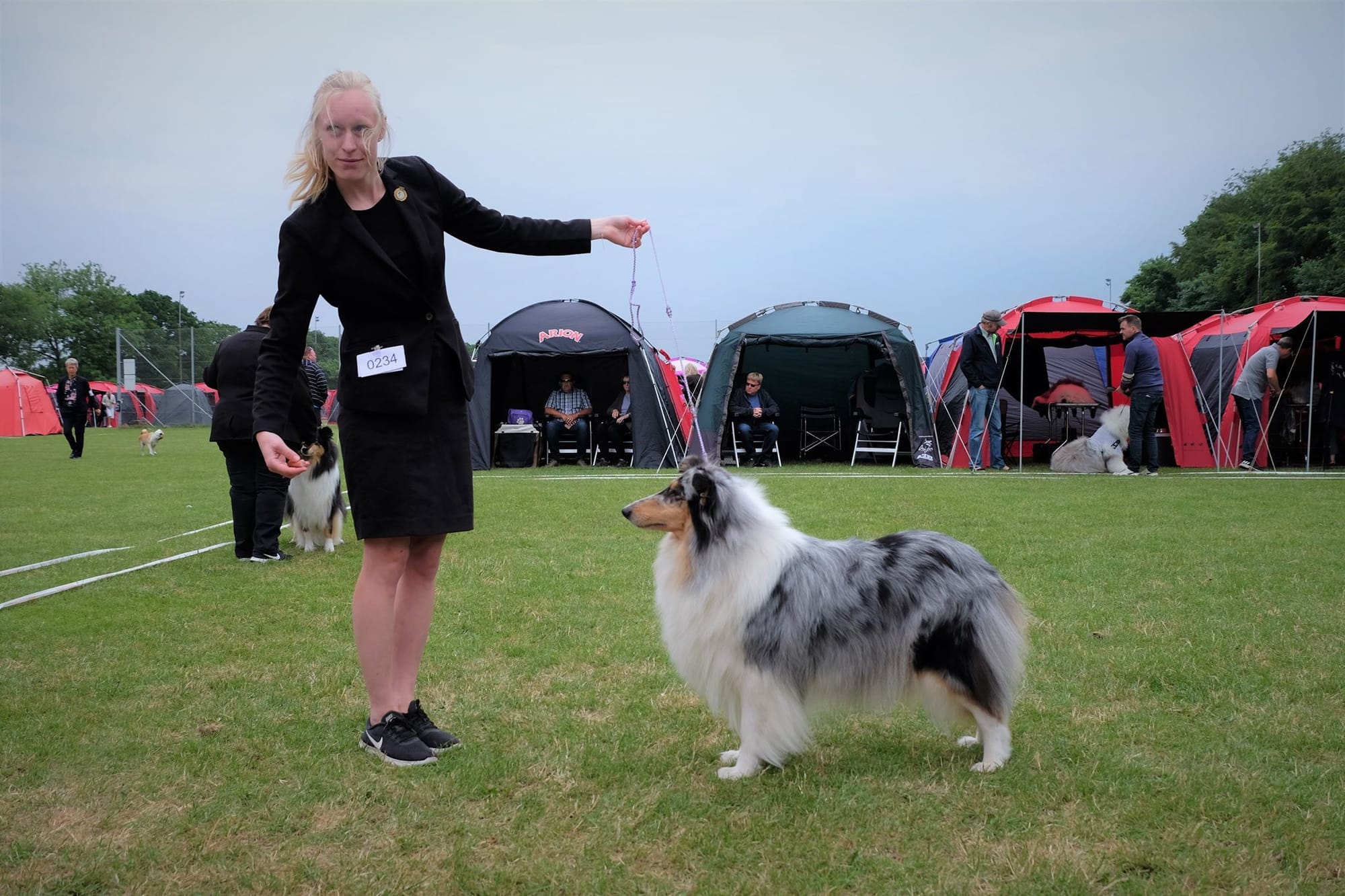 " Wispa is a real credit to you Pat , she is a star and she is truly loved here with us, her brother Ghost and sister Secrets are just like Wispa exceptional, I am very happy to be able to include Wispa into my breeding programme. So thank you Pat "