I had been looking for a Rough Collie pup for quite a while, and I just happened to see Pat & Catherine's web site so I took a look and wow what a lovely family of Collies they have.
I wanted one, so I made contact and low and behold Connie was mine. Firstly we'd like to thank you Pat and Barry for letting Connie come and live with us, she is an absolute dream dog that I've wished for since I was a girl.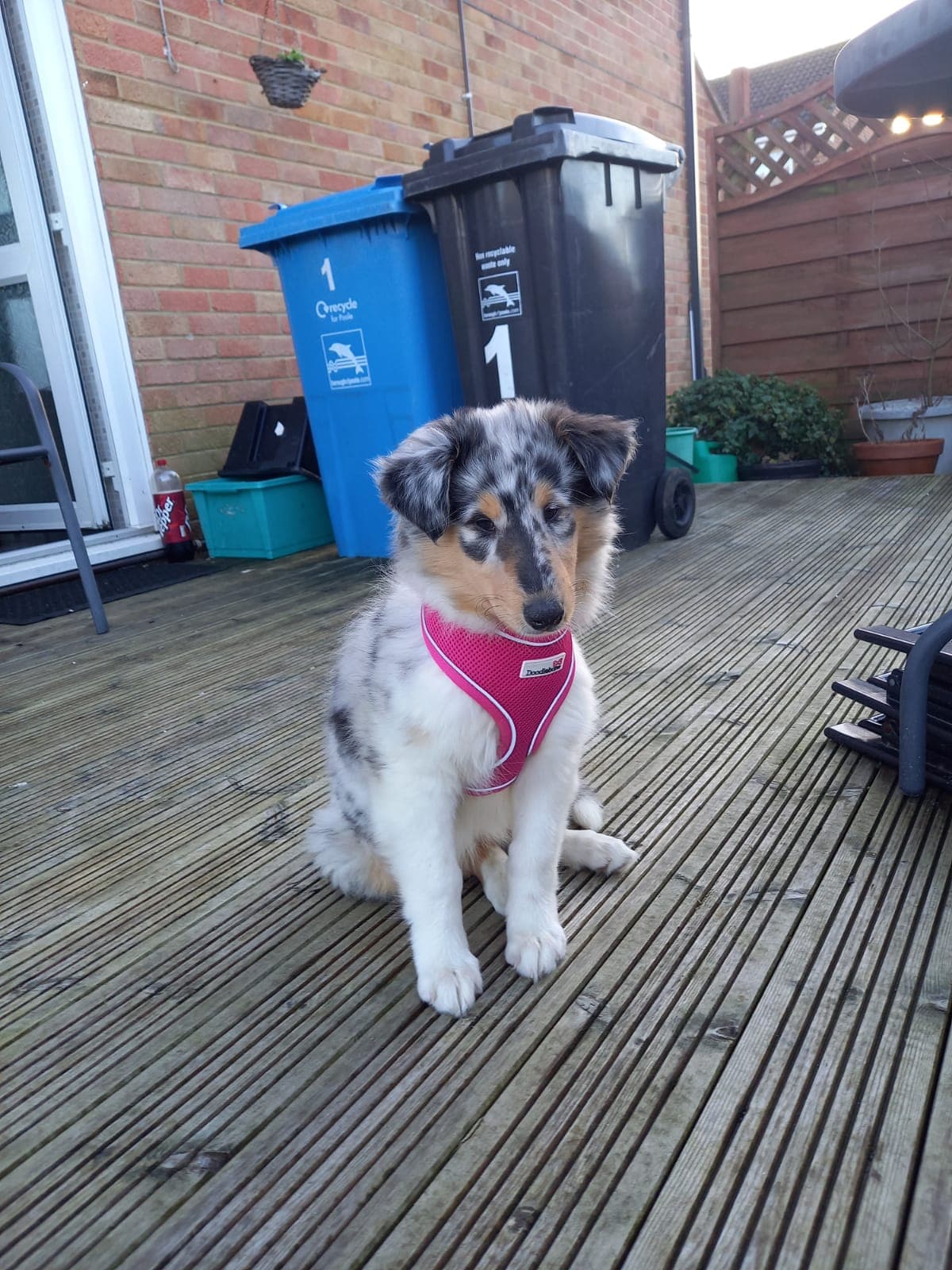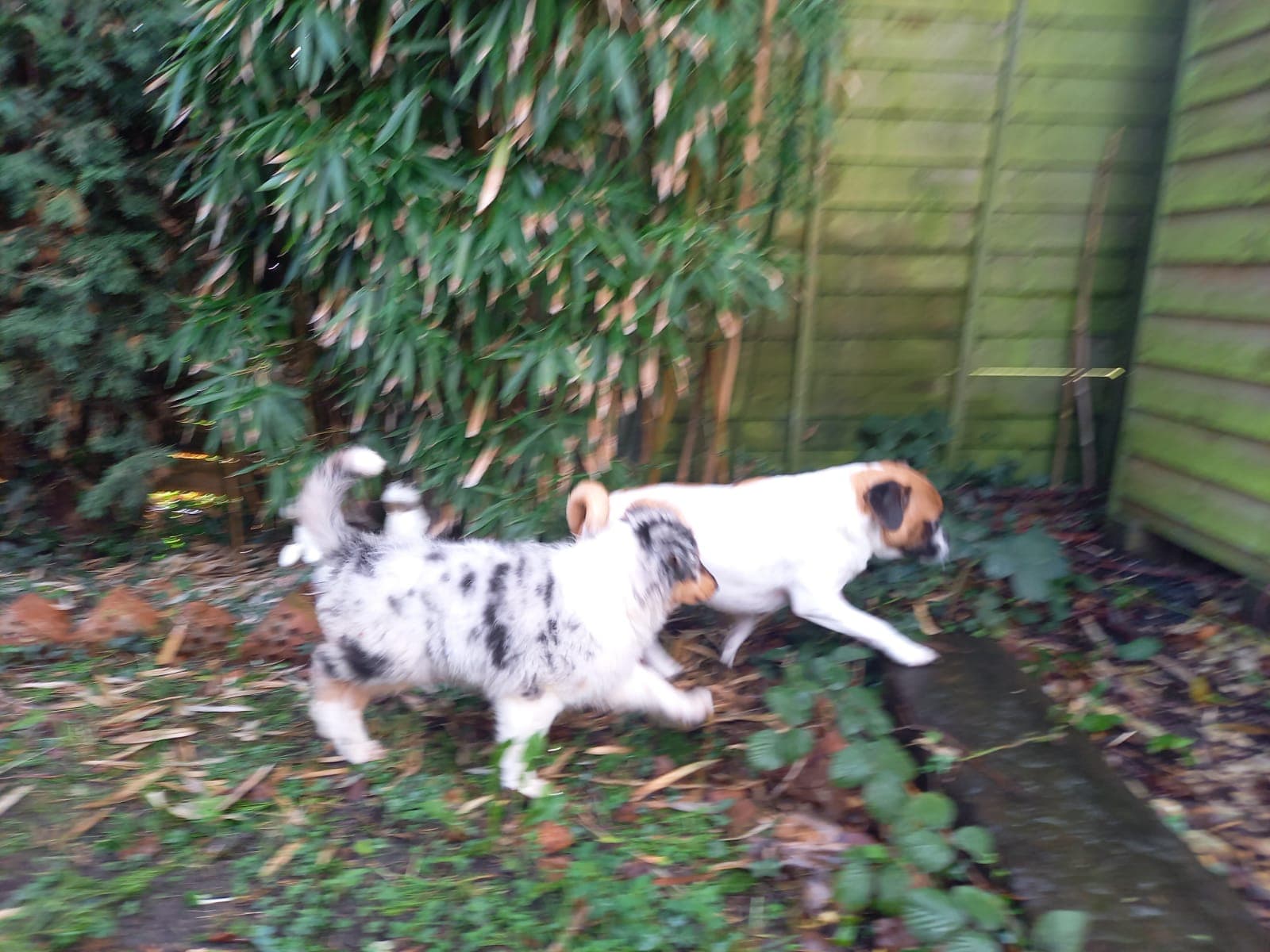 Our family consists of myself Lauren and my husband Alan, Hector the Jug (Connie's husband) 2 cat sisters Margo & Jerry (named after the good life characters) and the guinea pigs and rabbits who she adores.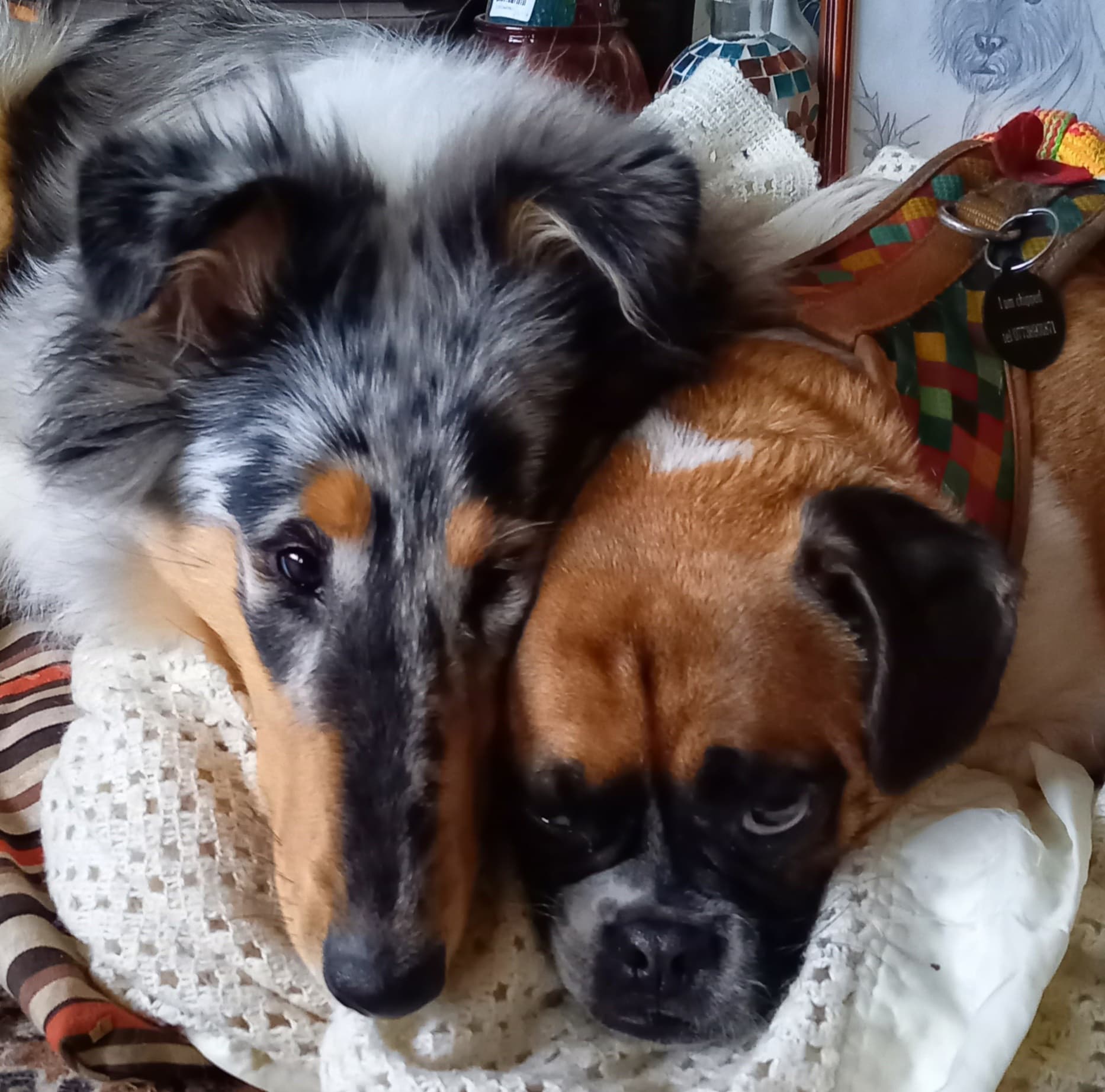 We are very lucky where we live in Dorset that there are so many beautiful places we can visit close to home:-
Woodlands
Heathland
Beaches
Forests
Canyons
Lakes
Rivers
Open fields
National trust sites and more.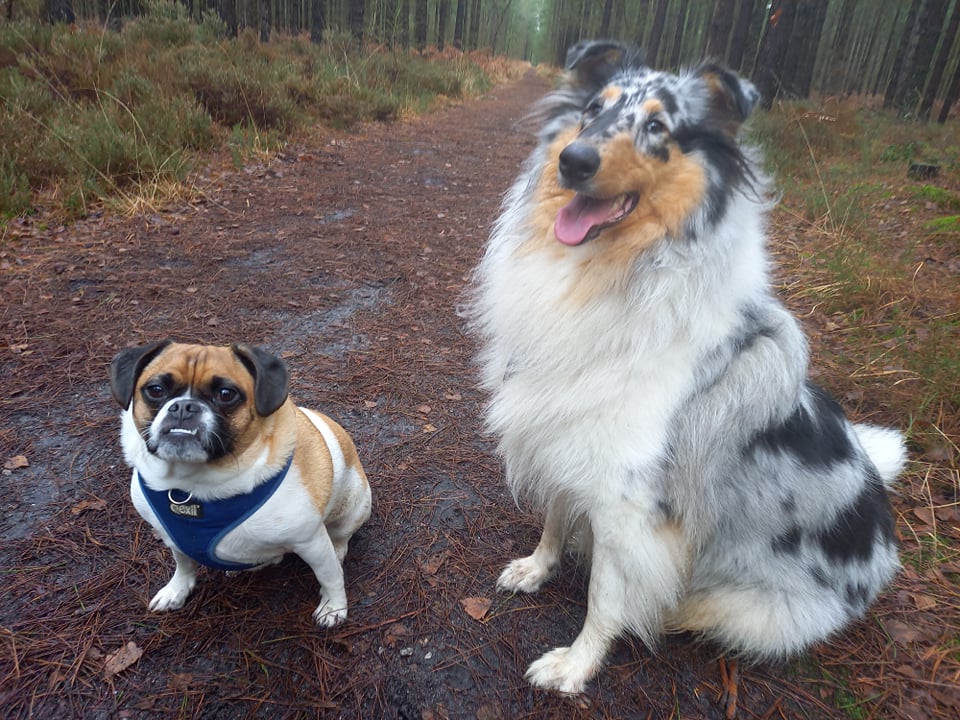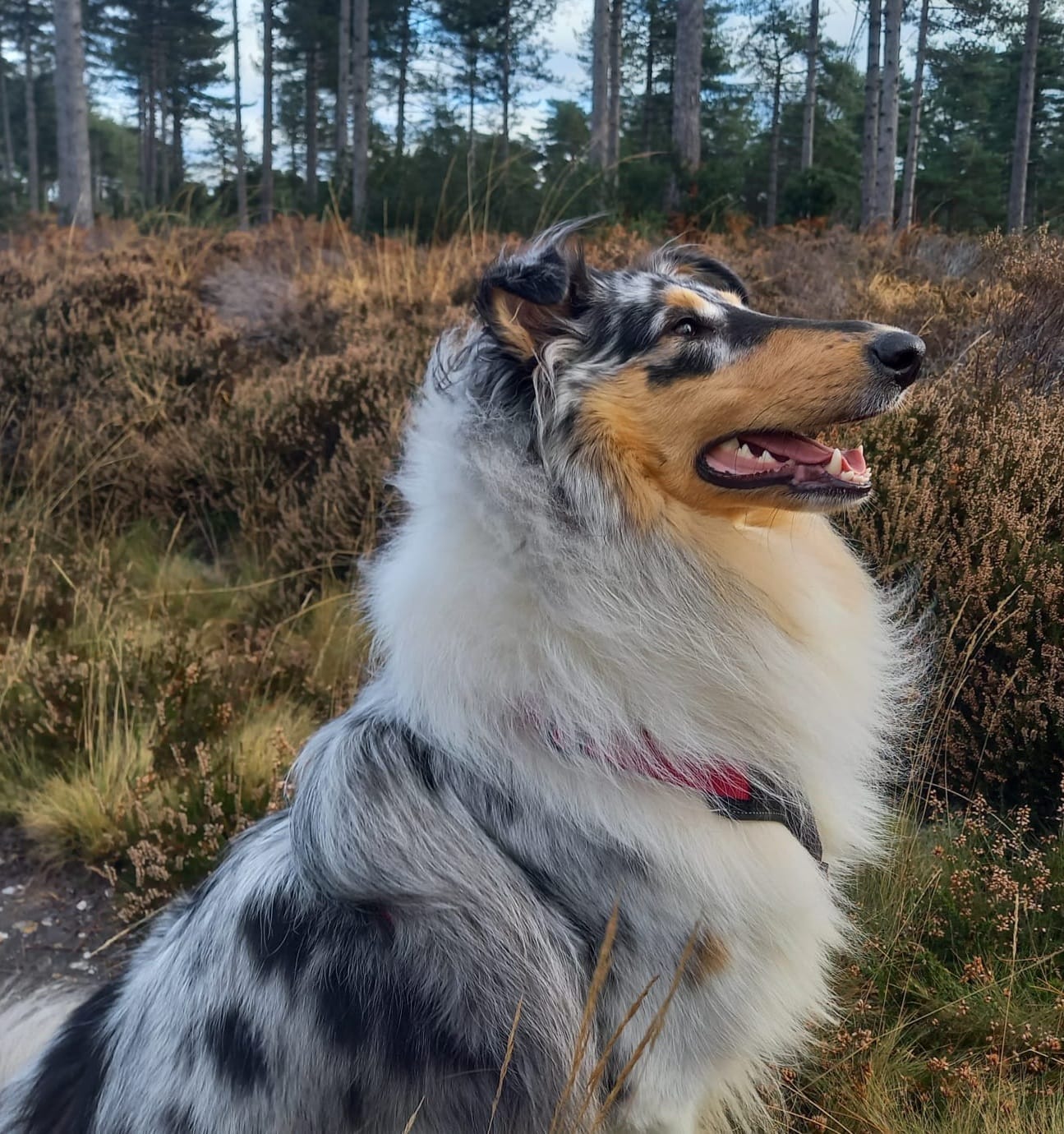 Connie loves exploring and meeting new people and dogs and is quite the flirt with the boys! Hector is just as bad with the girls so he can't judge! We don't have children but Connie loves our nieces and nephews and is so great with them. She is the sweetest, softest, gentlest girl and a really quick learner, always eager to please and an absolute sweetheart, it feels like she's always been here.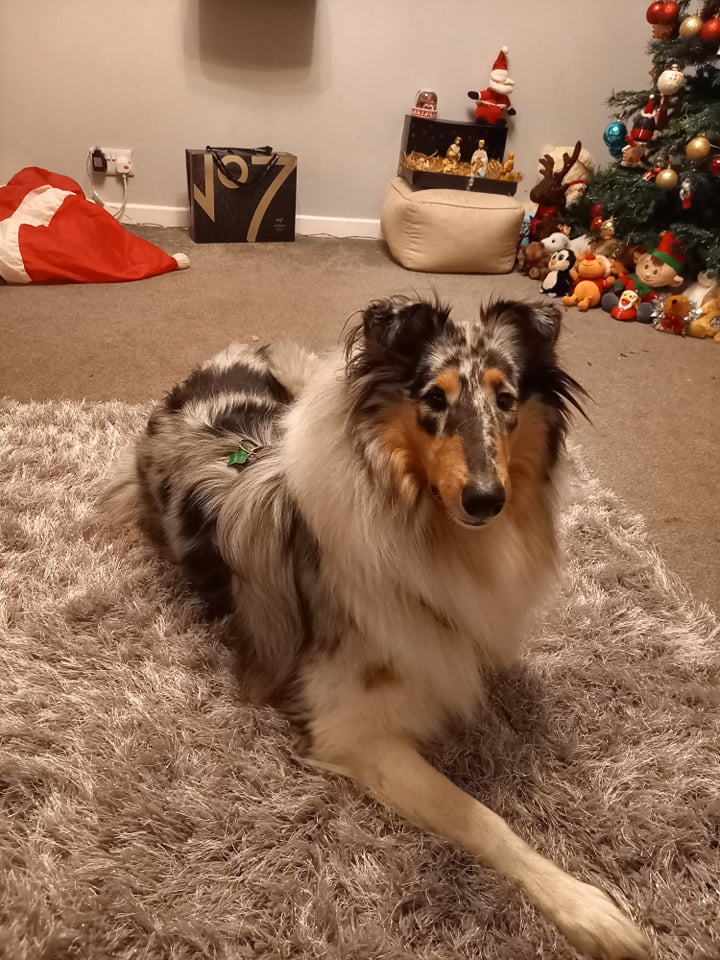 We are very much excited and looking forward to another collie pup joining our family this year from yourselves (not yet born) who we have provisionally named Sybil. (You guessed it, I love Fawlty towers lol) Xxx