I first saw Pat's puppies on her web site and I have always had two rough collies at the same time and now that my Husband has retired we thought it would be a good idea to get a pup from Pat and another pup at a later date from some one else. So we contacted Pat and off we went to meet her and the pups.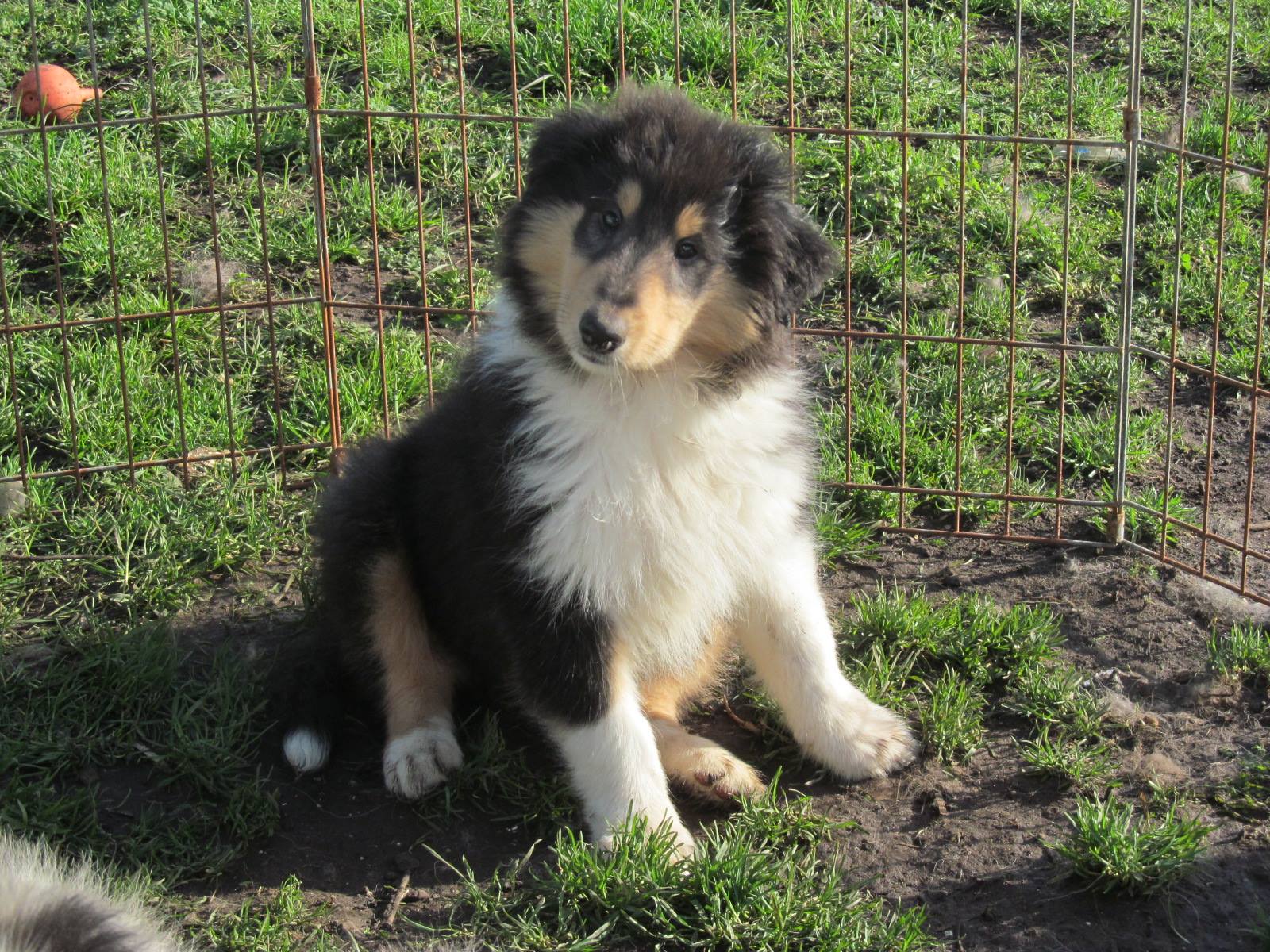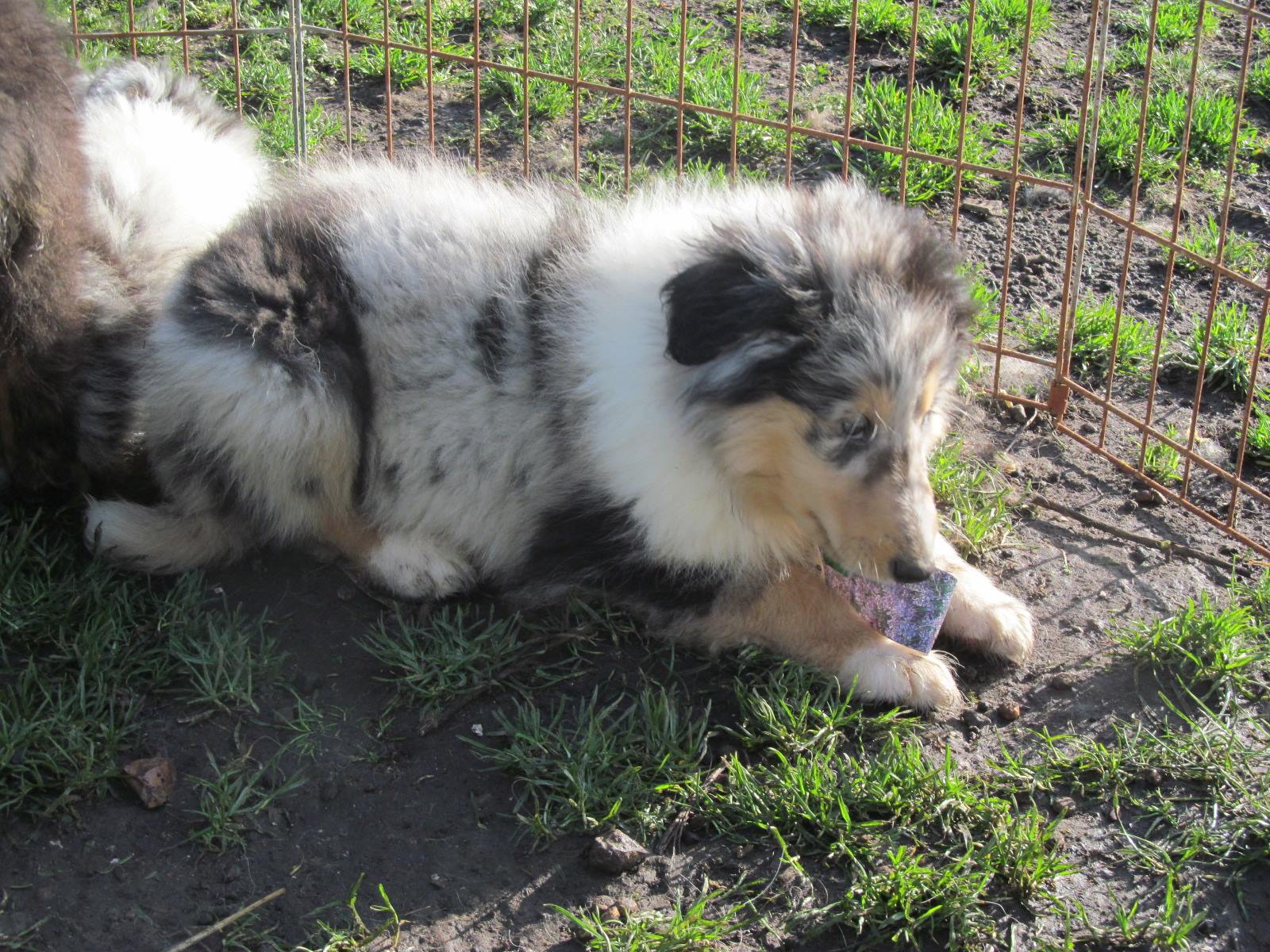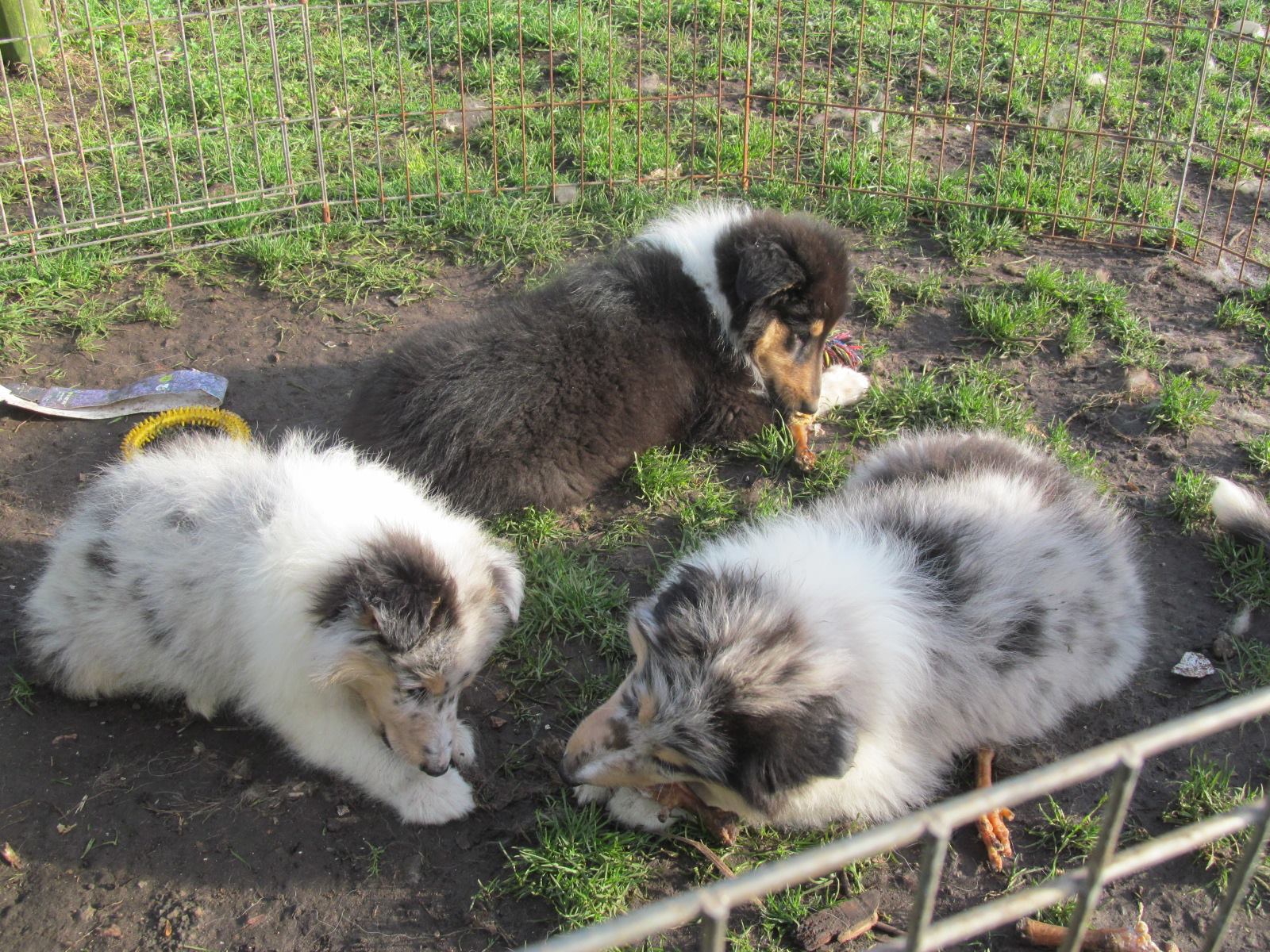 Well when we got there we were stunned to see such outstanding pups. There were two blue merle boys and one tri boy to choose from. We spent ages talking about the collie family and meeting mum and dad and other family members and we couldn't decide between the pups, I liked one of the blue boys and my husband liked the tri boy, so after much debate we decided to have both, when we told Pat she was very surprised and so I had the blue boy in my name and called him Jake and my husband had the tri boy in his name and called him Harley ( after his passion of the Harley Davidson Bikes) and so our journey begun.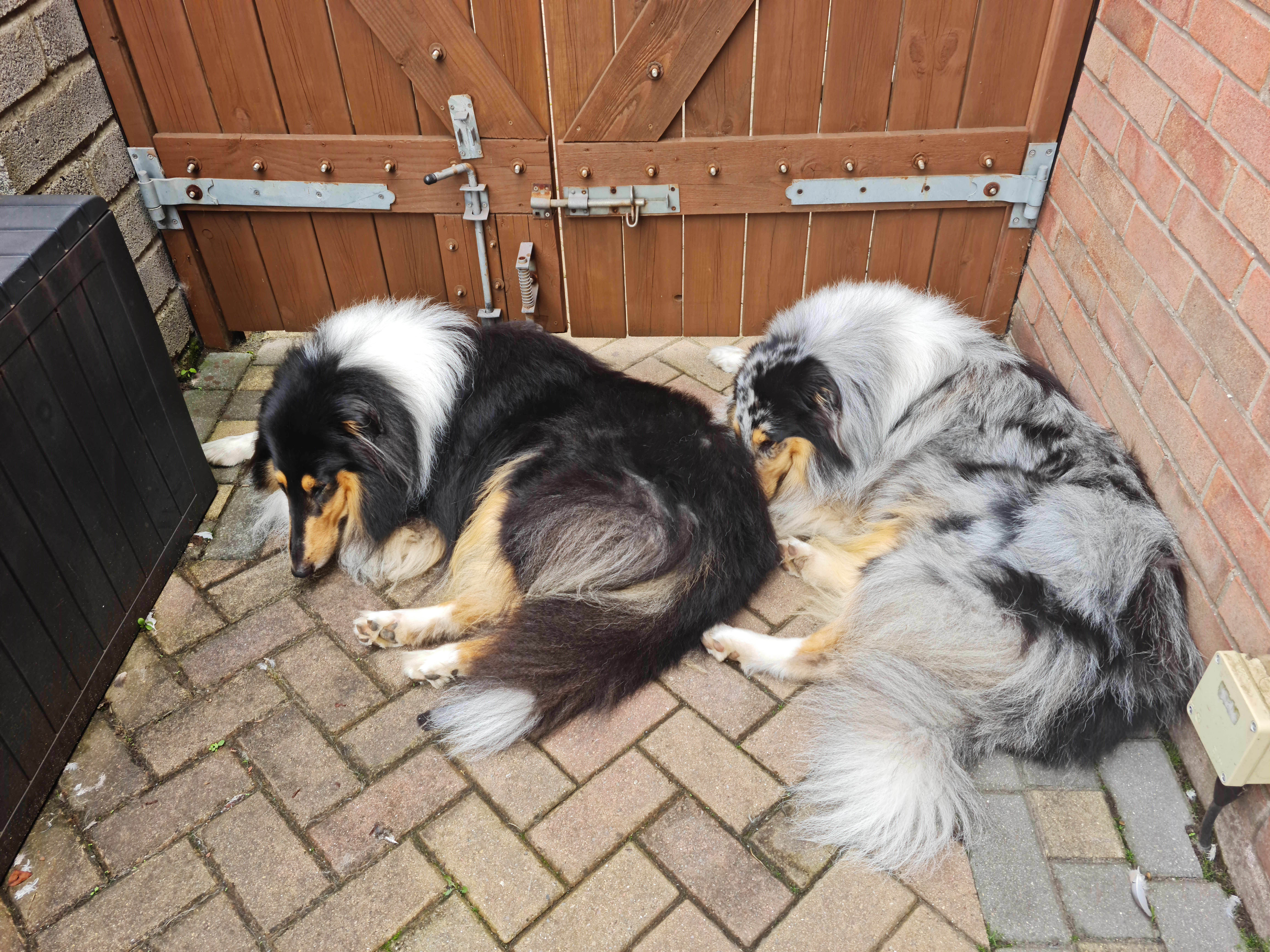 These two dogs have given Kevin ( my husband) his life back and a reason to get up in the mornings for you see he had been very ill for quite a while and now as that is all behind him he enjoys the long walks with them. They were both good buddies from the start, they have certainly been entertaining and have given us many laughs, and our friends always comment on how handsome and special our two boys are.
The boys are always together and give so much to us. When we take them out we always get lots of lovely comments and people say how stunning they look together.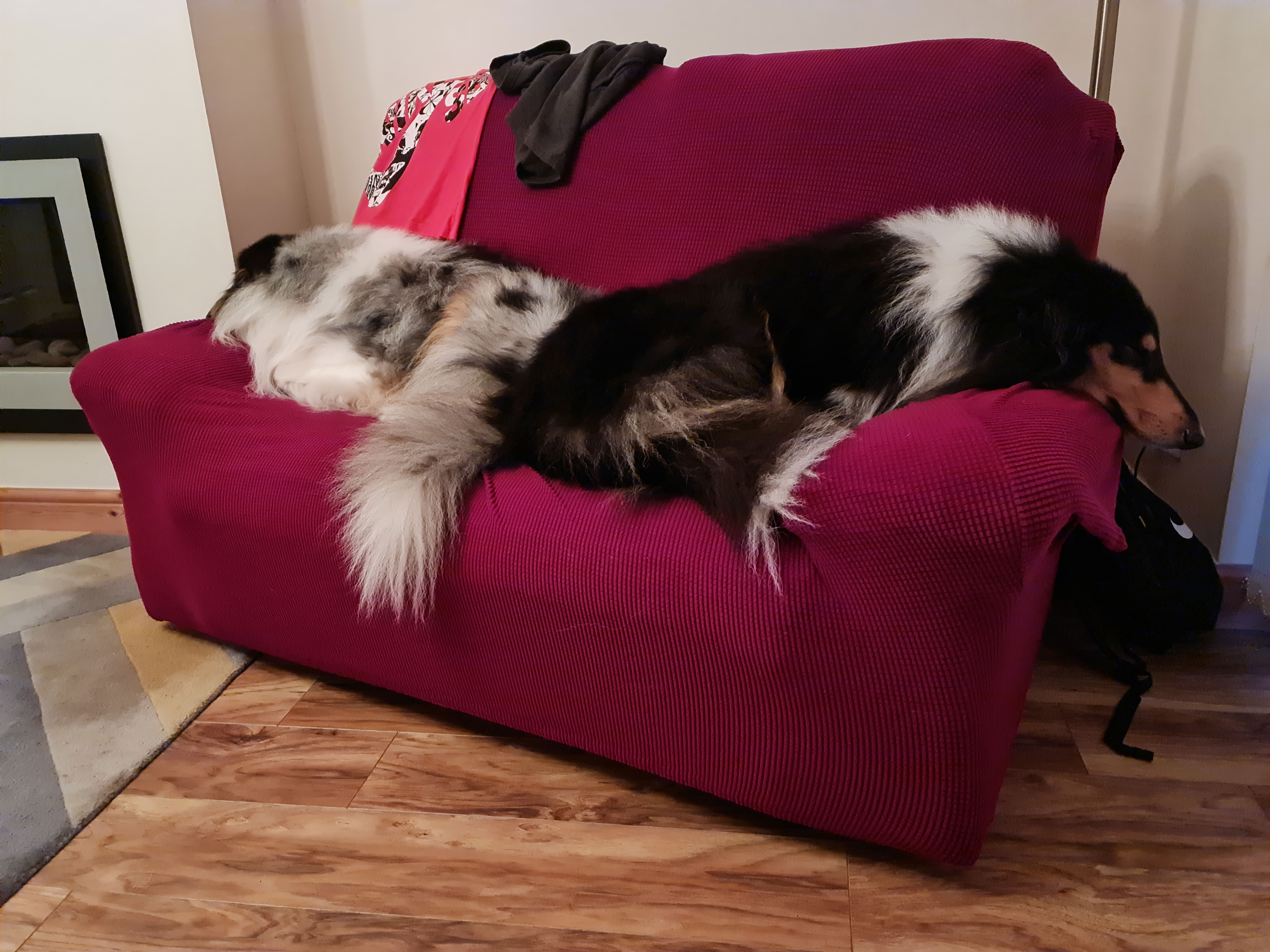 If ever we want another rough collie it will be Pat that we go to. So thank you Pat and the Caprioara collies for letting us have these two special buddies. Looking forward to the next adventure together