Words from Caroline who owns Star
Star came to us 7 years ago. We hadn't had a dog before and what a wonderful adventure it has been.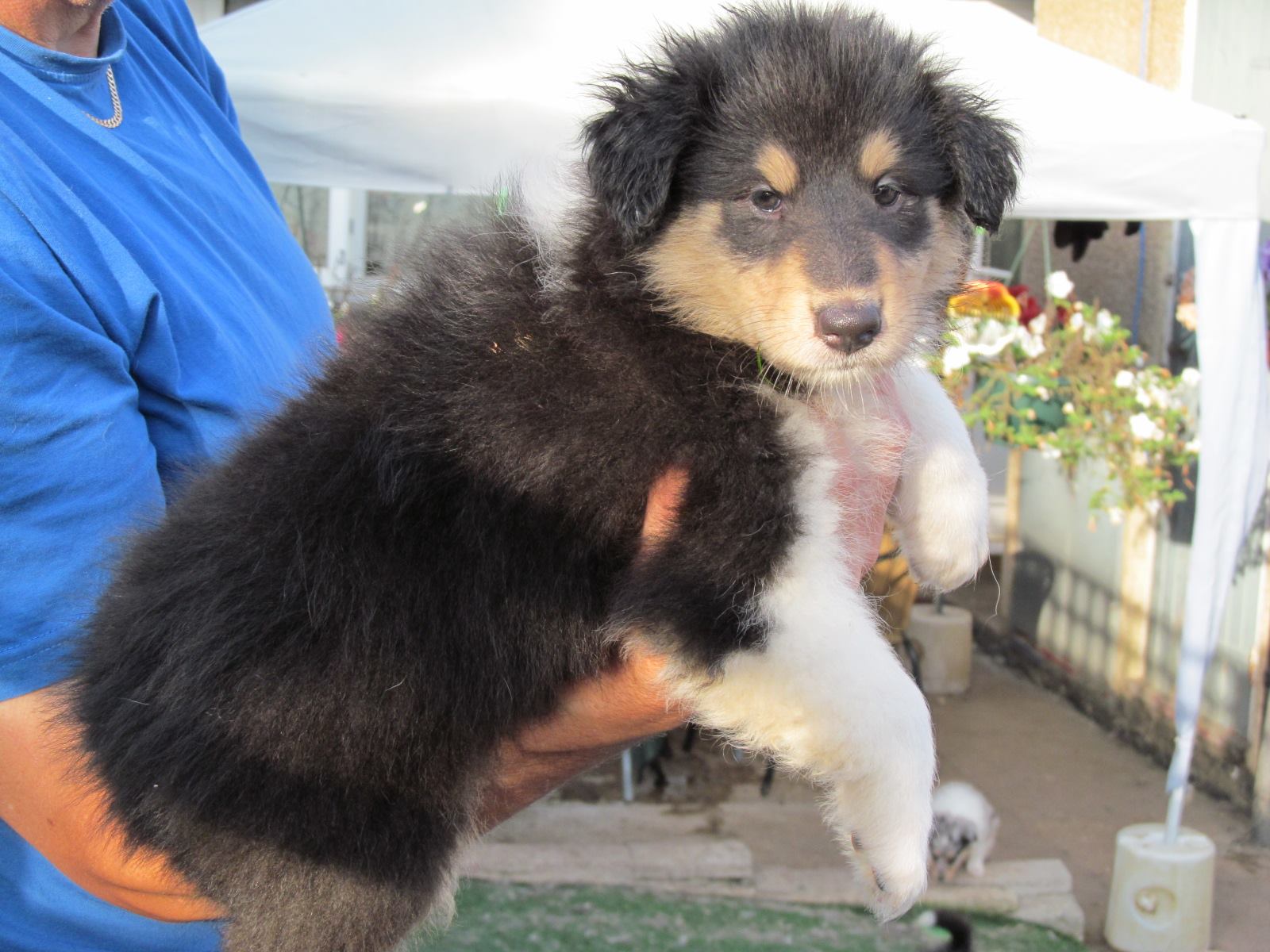 Her mum is Dreamer and dad, Captain, who sadly died this year. All I can say is that Star is our perfect dog, we just couldn't have found better. She suits our family so well, and she is so laid back and chilled - the only things that really set her off are squirrels, foxes and cats!!! (The usual, really 🙂) Weird, since she grew up with our lovely tortoiseshell cat Tilly who firmly put her in her place.... we all know about these hierarchies, and who's Top Dog ha ha ha!!!! Star is like the family glue, she has this wonderful way of uniting us and making us laugh and relax. If there's arguing, it's like, "don't argue, you're upsetting Star!!" She has such a sweet, gentle nature, and everyone just falls in love with her and thinks she is an exceptional dog. Which she is.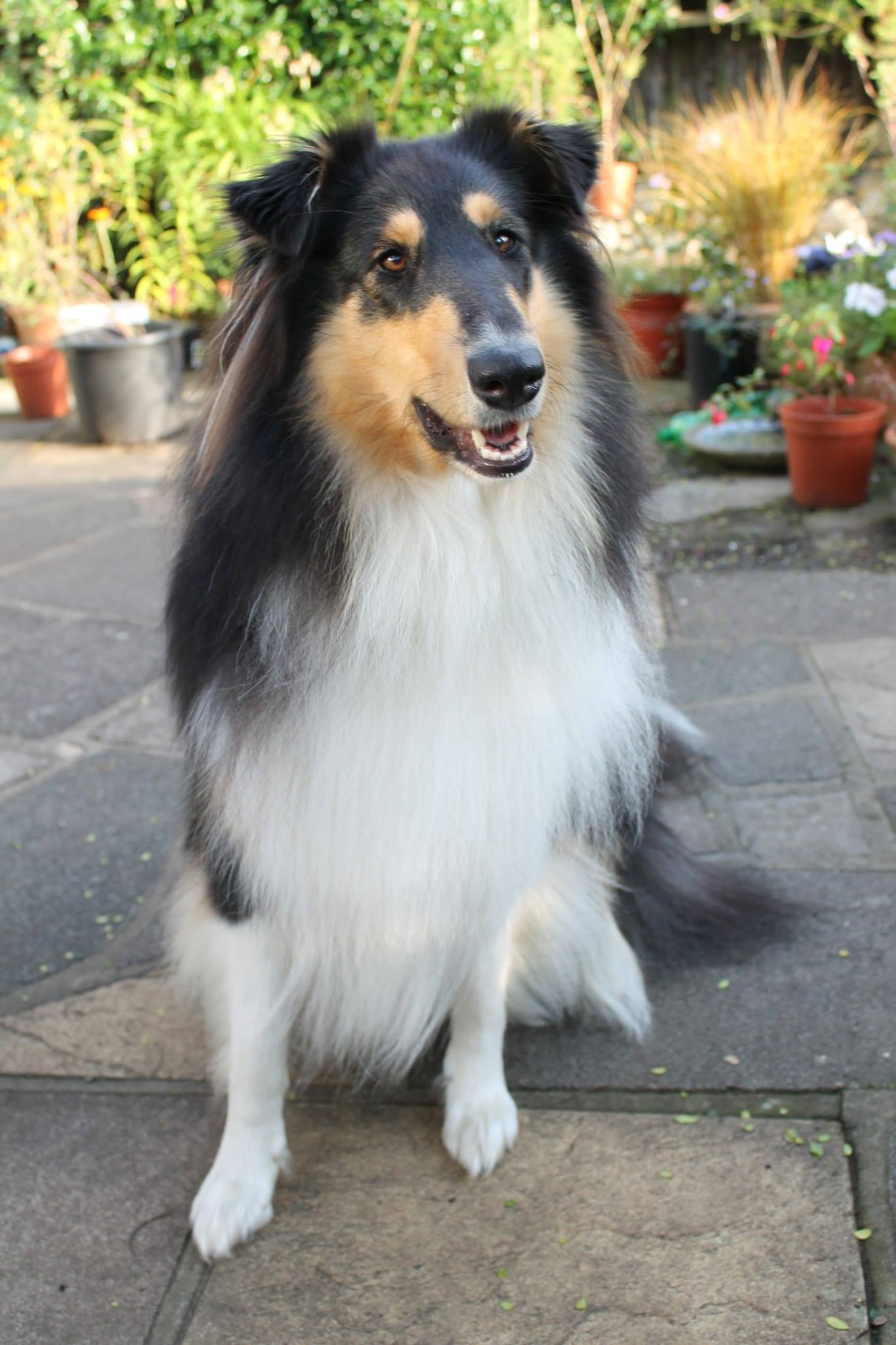 We have a very large park over the road so we spend lots of time there meeting all her pals and just happily rooting around. Star is a great football girl and adores pinching socks and gloves...the latter can be quite annoying on a very cold day!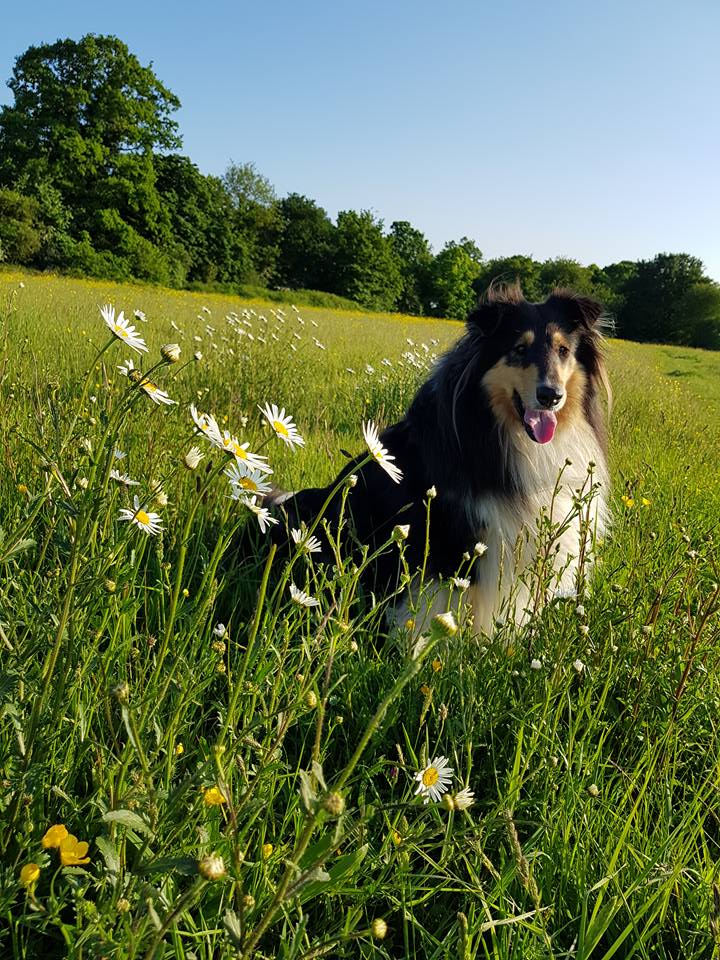 Star is really our daughter's dog, but currently she is studying at uni so Star is with us, but when she sees Amelia, she goes wild and crazy with joy.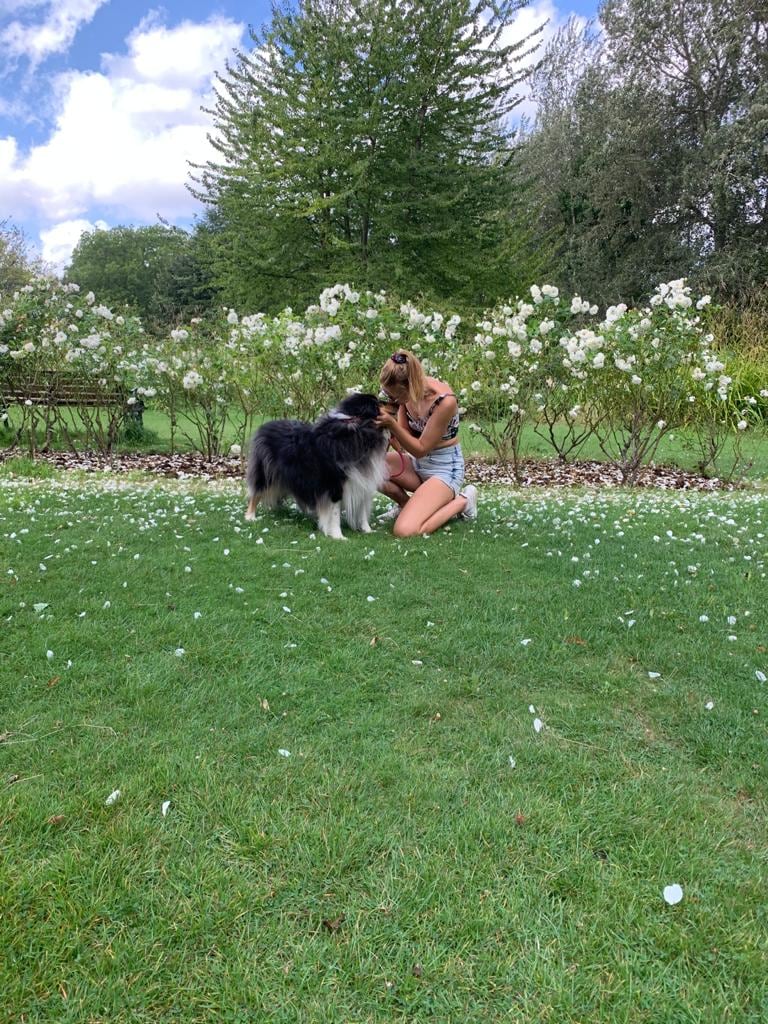 Quite honestly, when we were choosing Star we didn't really know anything about breeders, but fate (aka the internet) led us to Pat and Barry and I would not consider going anywhere else for another collie, what a wonderful start their dogs enjoy with them. The best. Thank you. My neighbour, who asked to walk her twice a week as she cannot commit to having her own dog at the moment, has just come back from a walk and says 'she's a dream', which is funny, since her mum is called Dreamer, and was Pat's dream, and now Star is our dream dog come true. A true family dog.