Georgie
Hi my name is Georgia but I rather be known as Georgie as I like that better. I am 10 years old soon to be 11. I go to school which I love, yes I know a swat lol, but I can't help it school is cool.
I have always been in love with animals , usual stuff dogs, cats , rabbits and I am very lucky to own my own horse, which is a skewbald Irish Cob called Ruby, I love to ride her as she is so gentle to be around but haven't been able too ride her for quite a while, she loves to be groomed and is so good with having her feet cleaned out. Ruby is one of my best friends.
Almost three years ago Barry and Pat with all their collies moved in and when I heard about the shows and saw all the lovely rosettes they had won I thought well yes I want to have a go at that. So Barry and Pat started taking me to a few small shows for me to see what is was like, and I loved what I saw (although the early mornings and the waiting around for the class is a bit boring). So off to ring craft we went, and I started training with Pats dogs, especially Pearl and Raffles, and then the fun began. I started off by just showing in the breed rings, and guess what I started winning.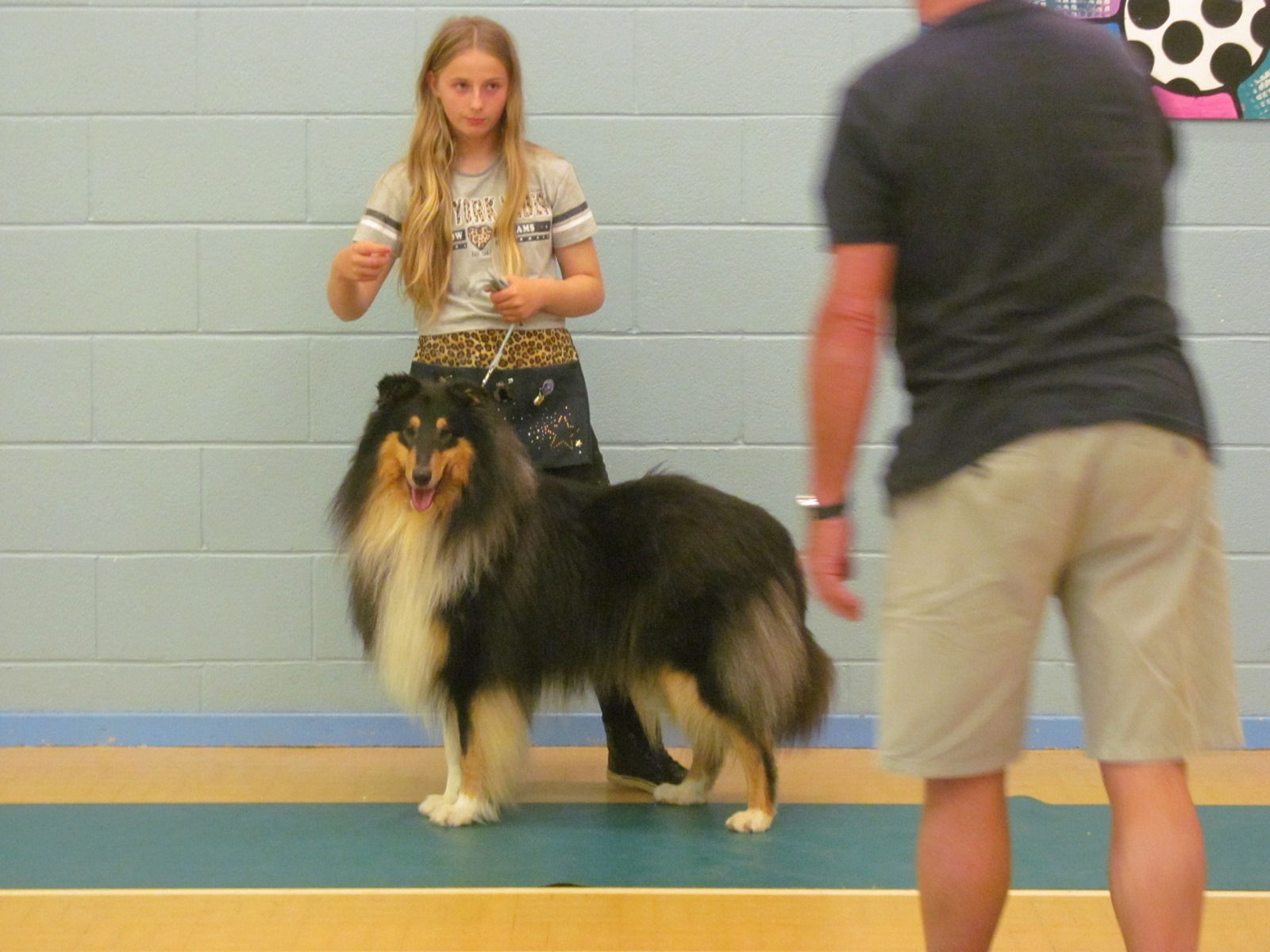 Georgie and Raffles at Ring craft
Raffles has shown and won for me many times he is now known as MY BOY, I will be co owner of Raffles with Pat in the future.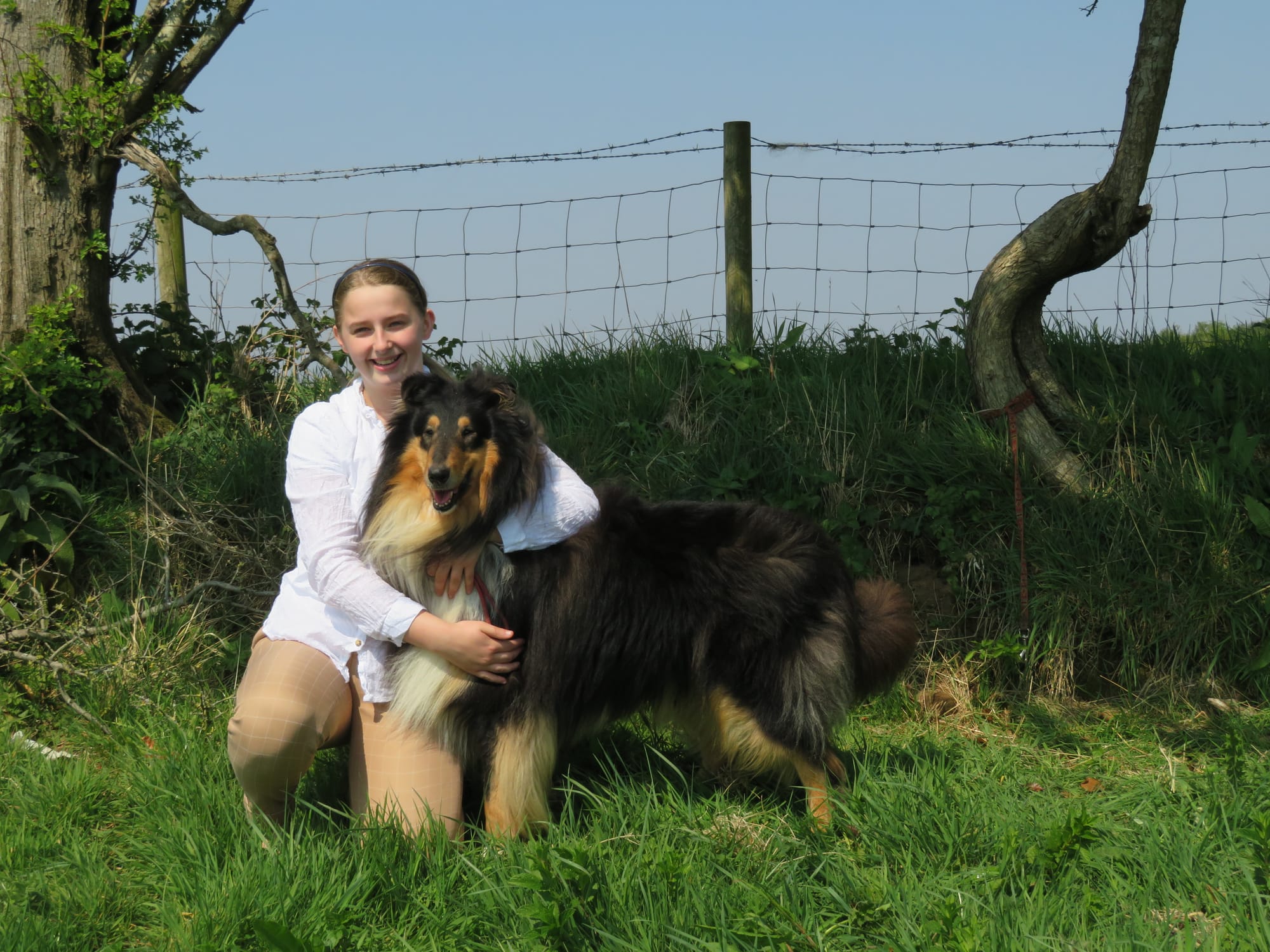 I went to a championship show last year and qualified Raffles for Crufts 2020, boy was I excited, and when Crufts came around I showed him and Delilah and Pearl on the famous green carpet, something I have always wanted to do.
Pearl is the same age as me (10) and so competes in the veteran classes where she has won many times even winning Group 1 in the veteran group.
I have only just started the Junior Handling classes recently and am in the 6-11yrs section, I was placed 3rd at the first show with Pearl at the end of November last year (2019) and have competed in three others, where I won 1st place in each one including winning Best overall Handler twice which has also won me a place at the Junior Handling semi-finals, which sadly probably wont take place. Pearl is my Junior Handling Star.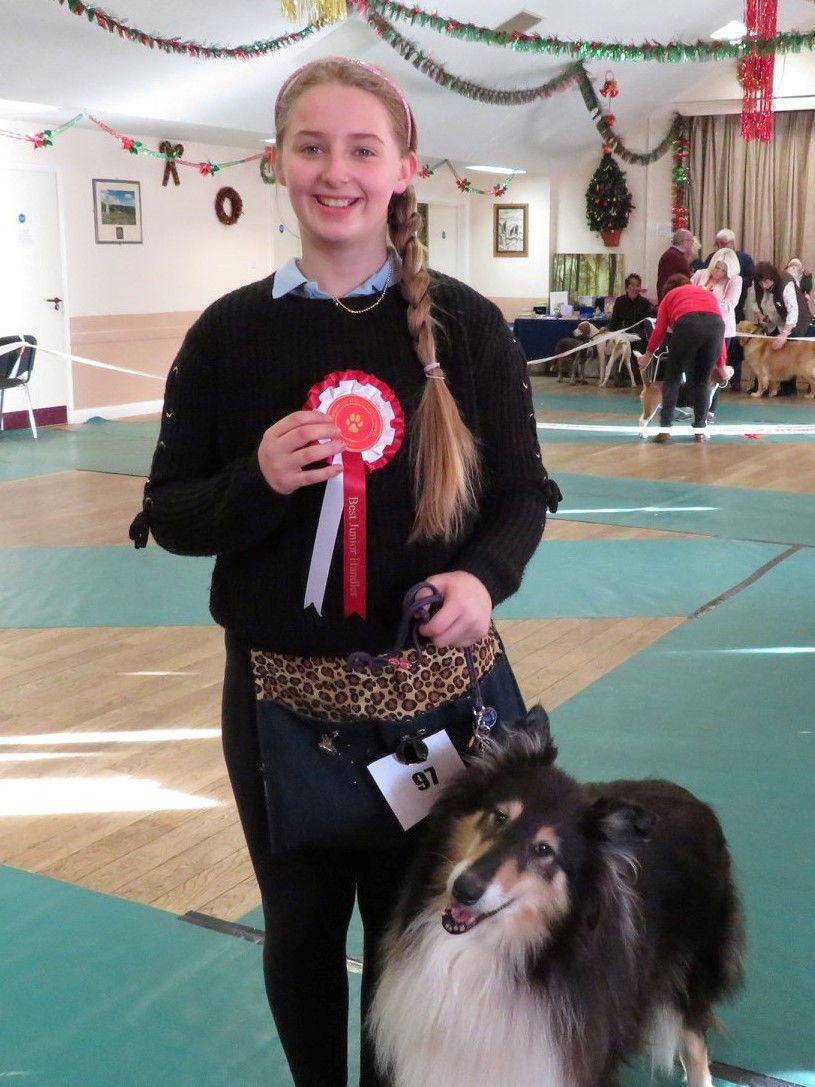 Finally for now I also qualified for the Welsh Junior Handler of the year 2020 where I received my rosette and medal.