Hi friends, I went to the National Champ show at Stafford on the 8th May. I had been shopping the day before to buy a new outfit for the shows, I picked out a smart dark navy blue trouser suite with a white top and navy shoes, I made sure my hair was tidy and plaited in a pony tail. I have been practising so much over the last few months.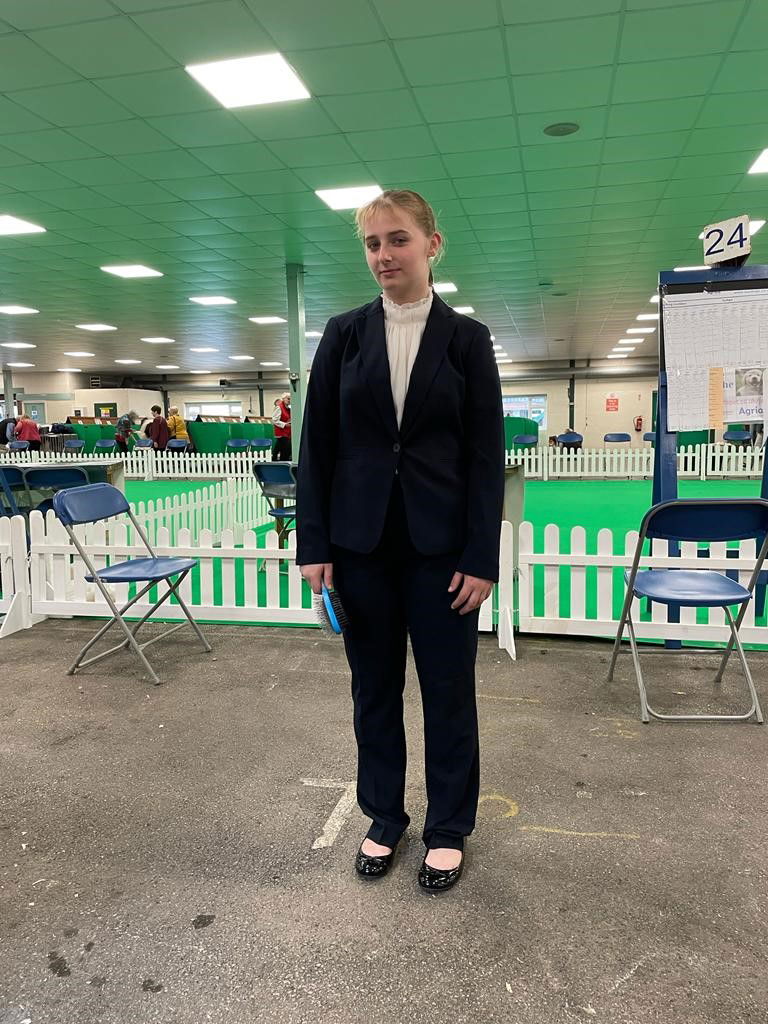 I go to two different ring craft clubs every week and now I do Junior handling classes which I have already qualified for the semi finals in this competition, so now I am trying the YKC handling competition.
At this show I was very nervous as this would be my first time in this and I know that the YKC classes are a lot harder and you are asked questions and Diablo also has to learn these patterns along with learning shadowing which is where he has to stand still no moving and let me walk all the way round him, it took him a couple of weeks to learn it but he is so good, and what better is that he enjoys working with me, we are a true partnership.
The judge for my class was Mr Anthony Allen and I am in the 12-17 age group, there were 8 entries and much to my delight we were placed 4th so I gained some points towards Crufts, and I did enjoy it, so I am looking forward to doing the next one.