Howdy there folks how you doing? Well we are all ok here down on the farm, the sun and wind has shown its face and so the mud is drying up, have managed to get the dogs out onto their field so they are happy, the dogs are clean and smell nice ( for a change lol)
we have another show this Saturday first one for Narnia and second show for Simba others are going too so will see how we do.
The kittens will be off soon to the vets to be natured and chipped ( shhhhh don't tell them or they will go into hiding ) then they can join my other 4 cats out in the great outdoors ( unless its cold then they become indoor cats , there choice,) I let them out in the morning they go out for a while then come to the door and moan till we let them in, then they curl up on the sofa and kip, I don't know what a life no worries for them.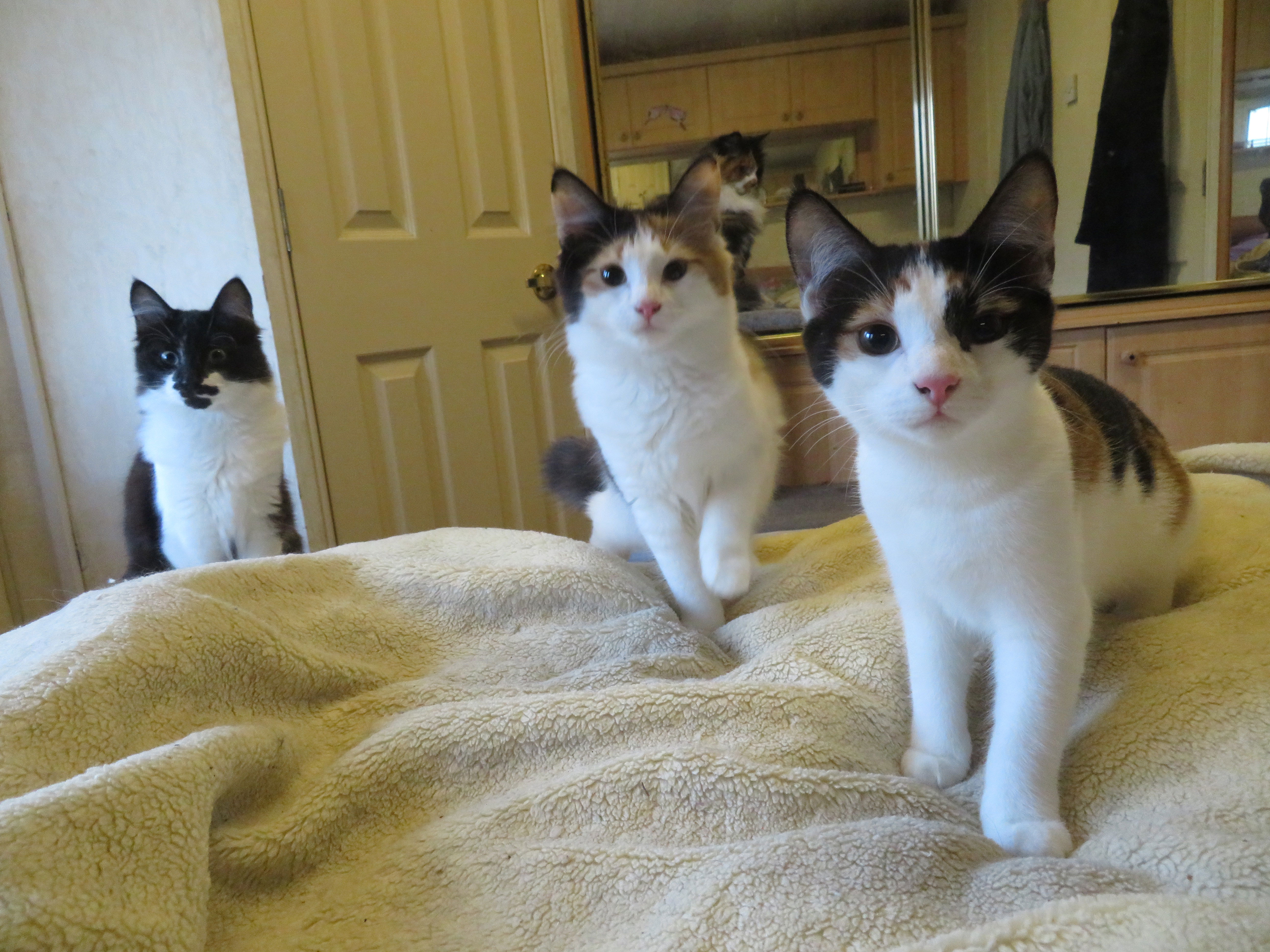 Have had to increase the dogs dinner's as they are feeling the cold so now there on three dinners a day ( they eat more and better than us something's wrong there) Cant wait till the new kennels go up will be so much better for the dogs, more space and they will have a much larger field to roam in so come on summer.
Not long too wait now for Crufts, we will put our bench number's here so anyone who is coming can find us and see our collies in the flesh, and also see us. Make sure you bring food and drink as its really expensive there.
Flint went to ring craft for the first time and he wasn't afraid and went round the hall with Georgie, he seemed to enjoy it so hopefully he will become a good showman in the future, he seems to have a perky and fun personality, Narnia on the other hand does seem to have an aversion to training as she wont do anything for Georgie but has only has eyes for Barry ( well he does feed her) so for now Narnia ( or banana if your Barry) will be shown by Barry until Georgie can make friends with her ,see how that goes ?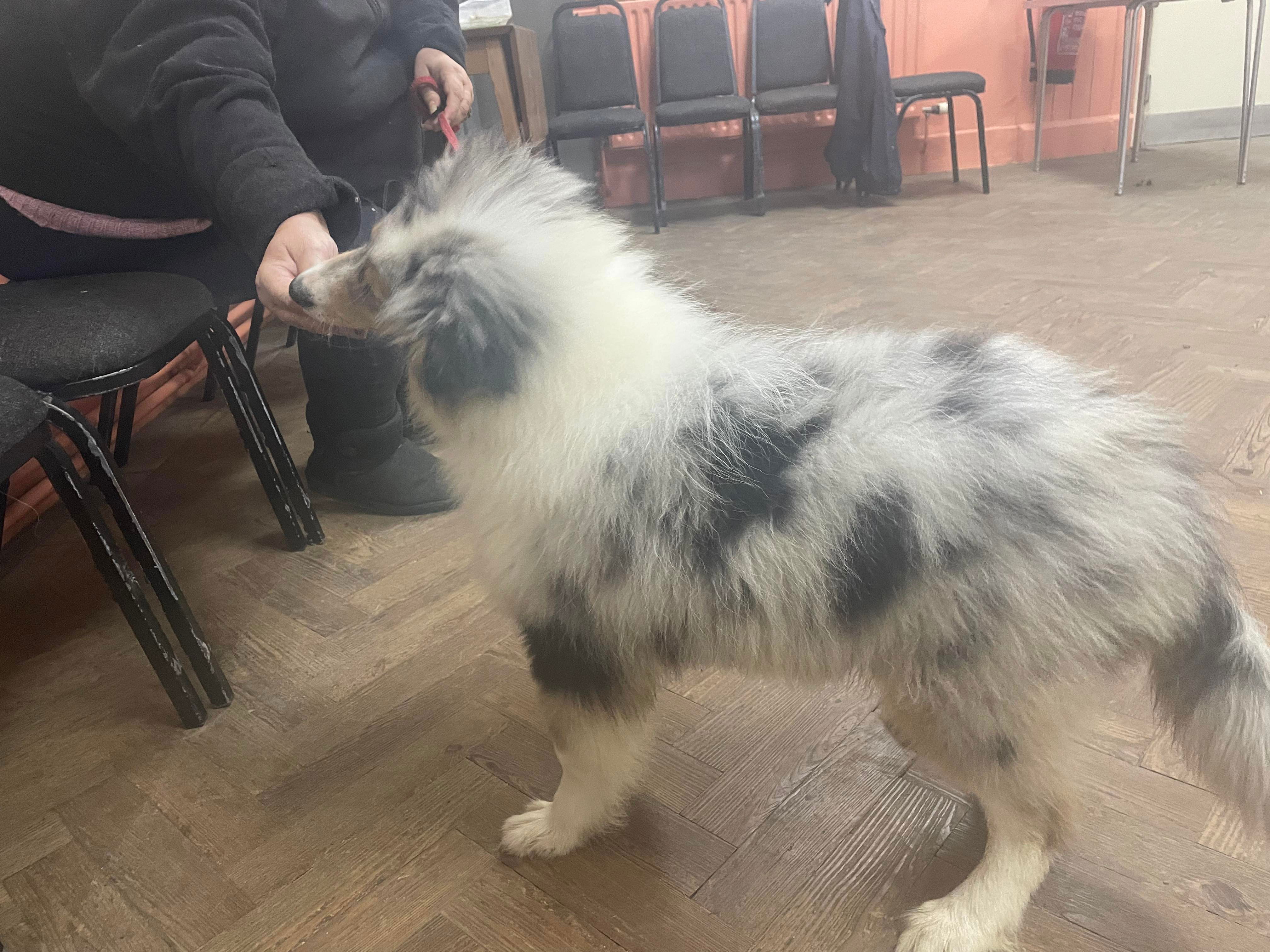 Have been searching for shows to enter to will now be a lot poorer once I paid for the entries, this hobby is so expensive, but we do enjoy it, ( not sure if Georgie feels the same sometimes (as she has to do all the running ), well she is young. We are all looking forward so much to the better weather so come on weather warm up soon.
The horses are ok although they are very muddy cause there out on the field, Pongo the new horse seems to behaving himself , and he is getting on with Lucy ok.#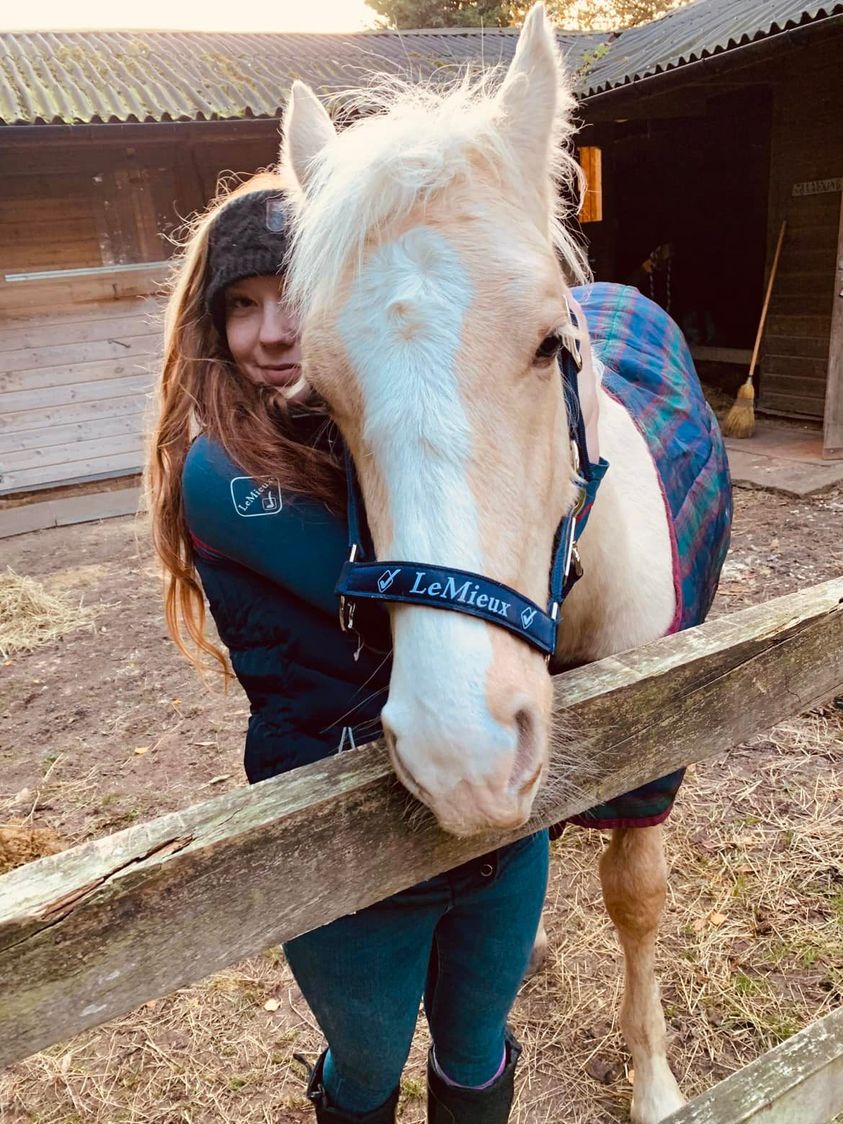 Well once again gang your all up to date, I hope you like to have a look in onto what we here are up too, a window on the collies life. So till next week, same time ,same channel lol.
Remember your pets love you, you are their world, they deserve the best, and they get the best from you, hold them just a little closer, love them just a little but more. There is an old saying... when you look into the eyes of animals you can see there soul, I like to believe that. Take care family.