This is a sad day as we lost our old warrior Jasper.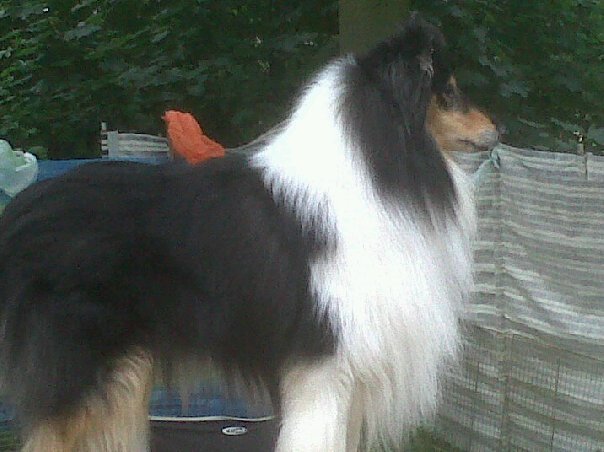 Jasper had been with me since he was a small pup, he was a dark tri and loved to play, he qualified for Crufts twice but he really didn't like Crufts, too many people, too hot ,too noisy and an awful long way to go, that was his attitude, you could see it in his eyes, he wanted to be on his own with his ball, that was bliss for him...
Jasper was a dad. He fathered one litter for Diana Marples of the Ravensky Collies where they kept 4 girls and the others went to show and pet homes, so at least he still lives on, sadly I did not keep one of his pups.
So once he moved here with all the space and fields he was in heaven, he had been out playing yesterday as usual and then ate half his dinner, he went to bed as usual, but in the morning he couldn't get up and those expressive eyes were sunken and had lost the lust of life, so he was put to sleep the last act of kindest I could do, we were with him as we all ways are, his ashes are now with all the others.