Hi folks a short news this week as we are just so busy.
Well Crufts was a great time for us, we were on the Thursday 10th March 2022 and the day started early so early really but we wanted to get to the N.E.C. so that I could park in the disabled section, so we all left here at 3.am and after a couple of hours drive and 3 goes round the last roundabout to get into the N.E.C. ( yes you read it right )
we got into the car park and it was already filling up at 5.30am. We all got the stuff together and trundled into the venue, ( it wasn't raining for a change) and then it took a while to find our benches, once we did we had to then set up our cages and tables, then we started to get the dogs ready for there classes.
Georgie took Ghost into the veteran dog class but sadly he was not placed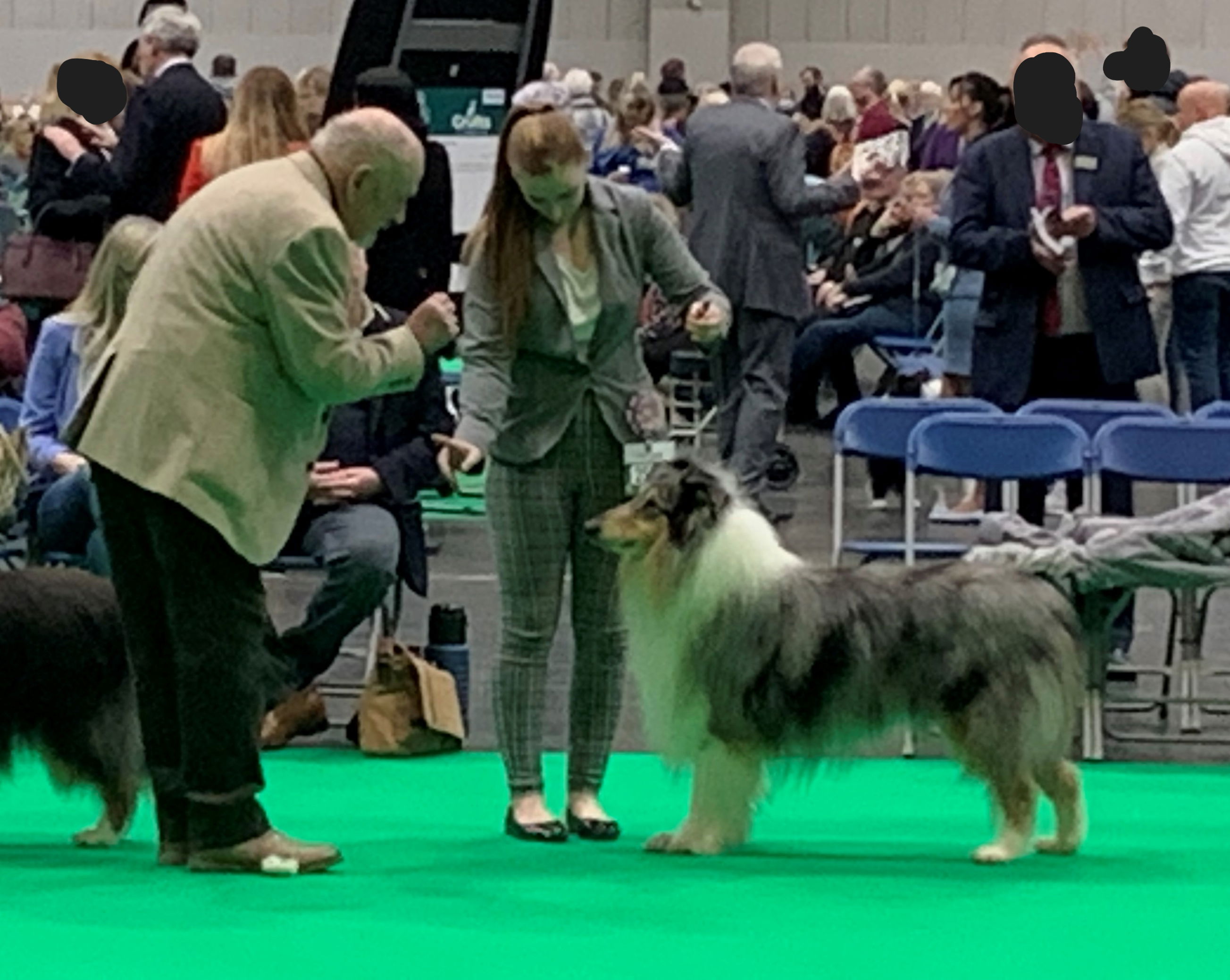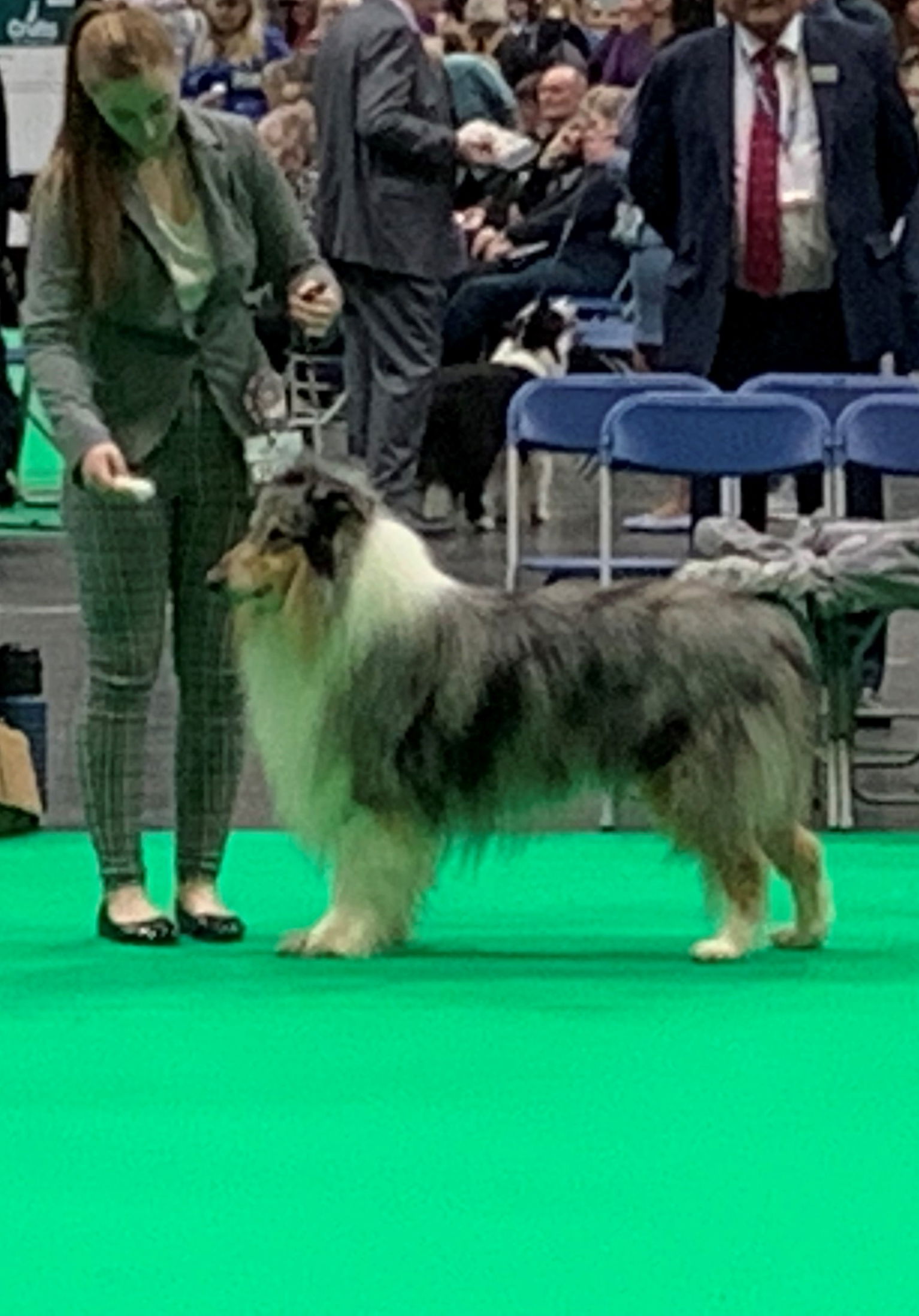 Georgie then took her dog River into the puppy bitch class and after strutting her stuff she was placed 4th ( well done River)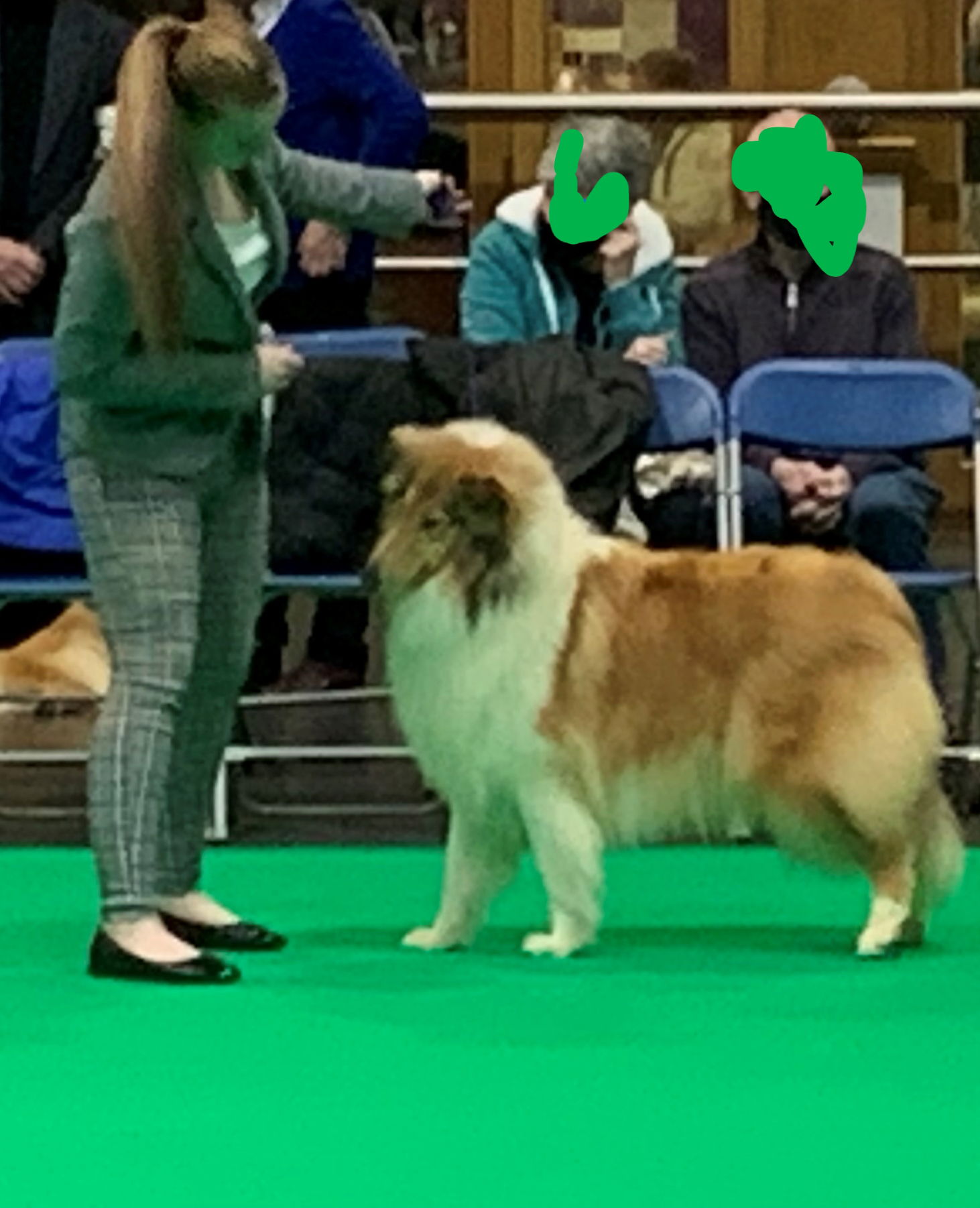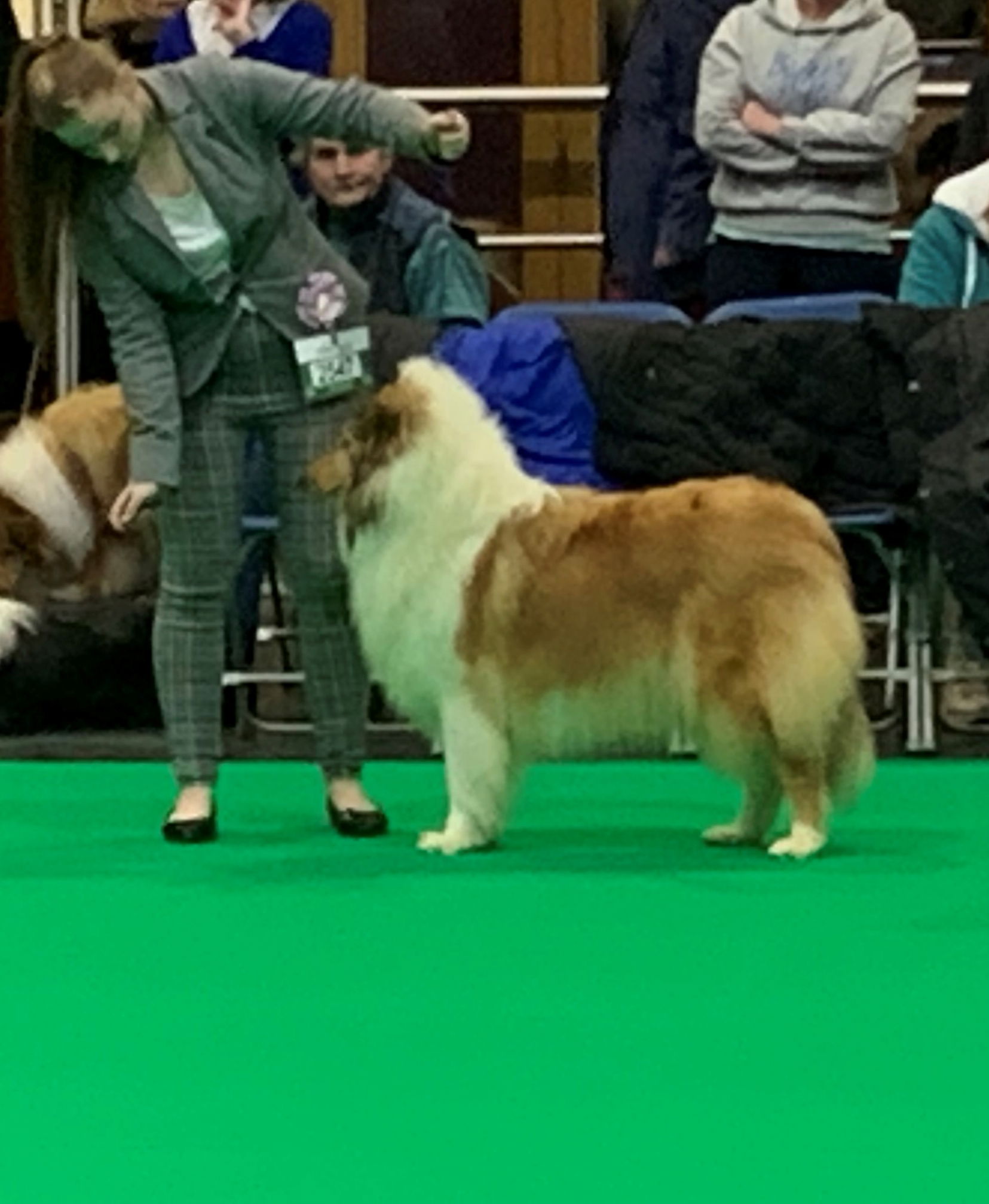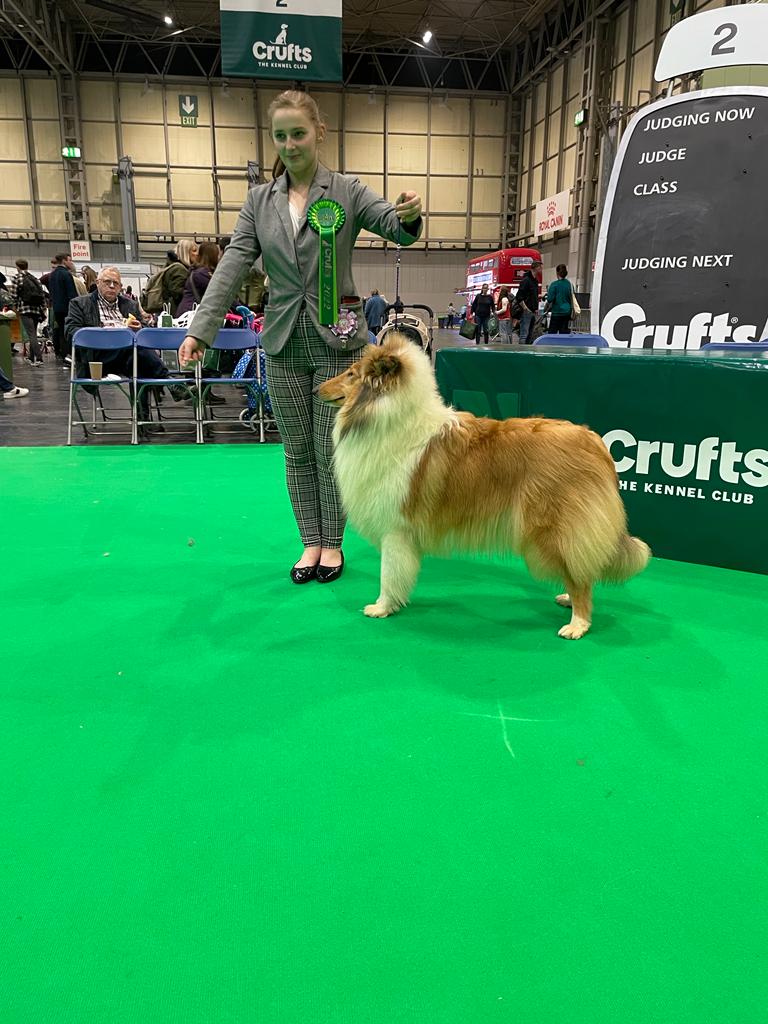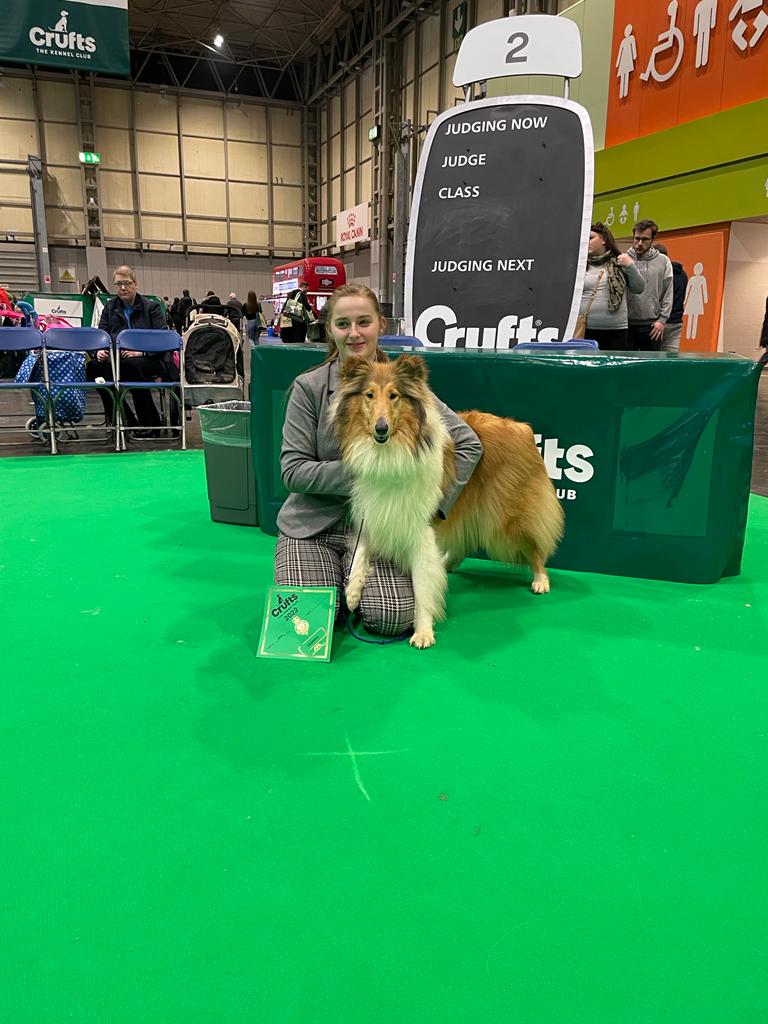 My self and Barry took Thistle into the post grad class and after he started to throw a strop (as Georgie was not showing him) he to was not placed.
Then Georgie went over to ring 5 to show Diablo in his post graduate class, the both of them showed their socks off and they won a first place, and so are all ready qualified for Crufts next year, whopeeeeeeeeeeeee.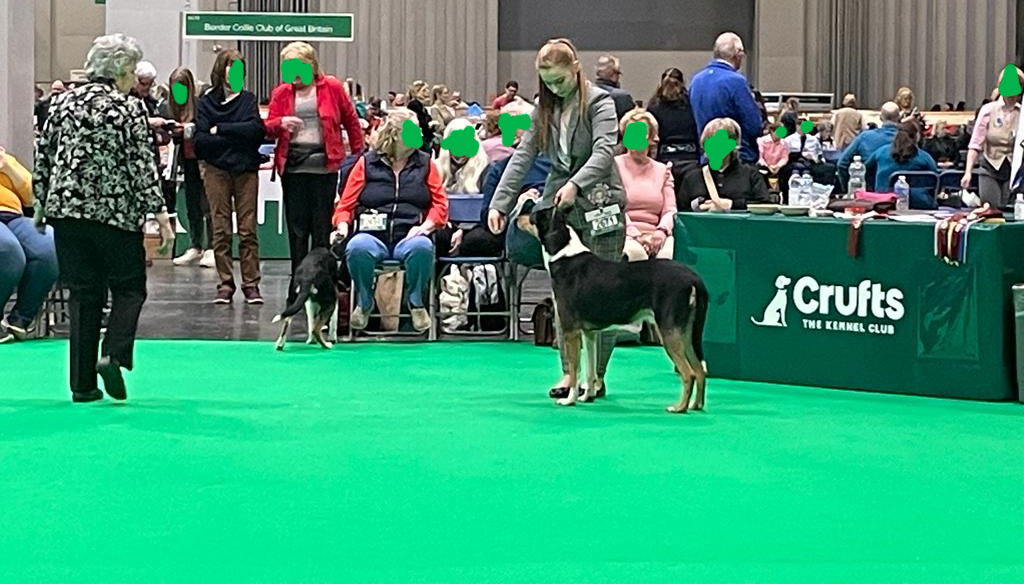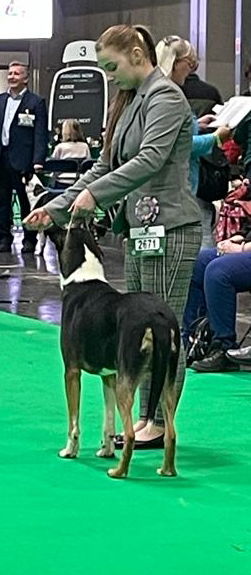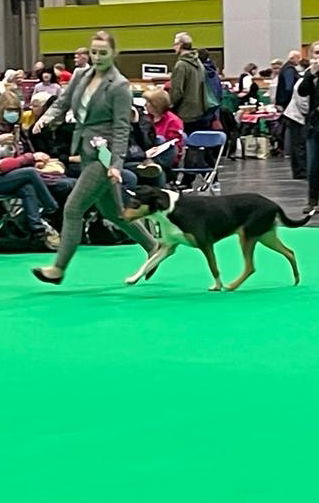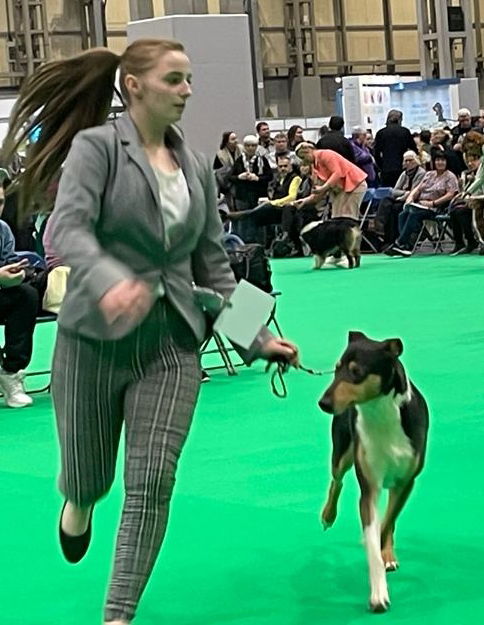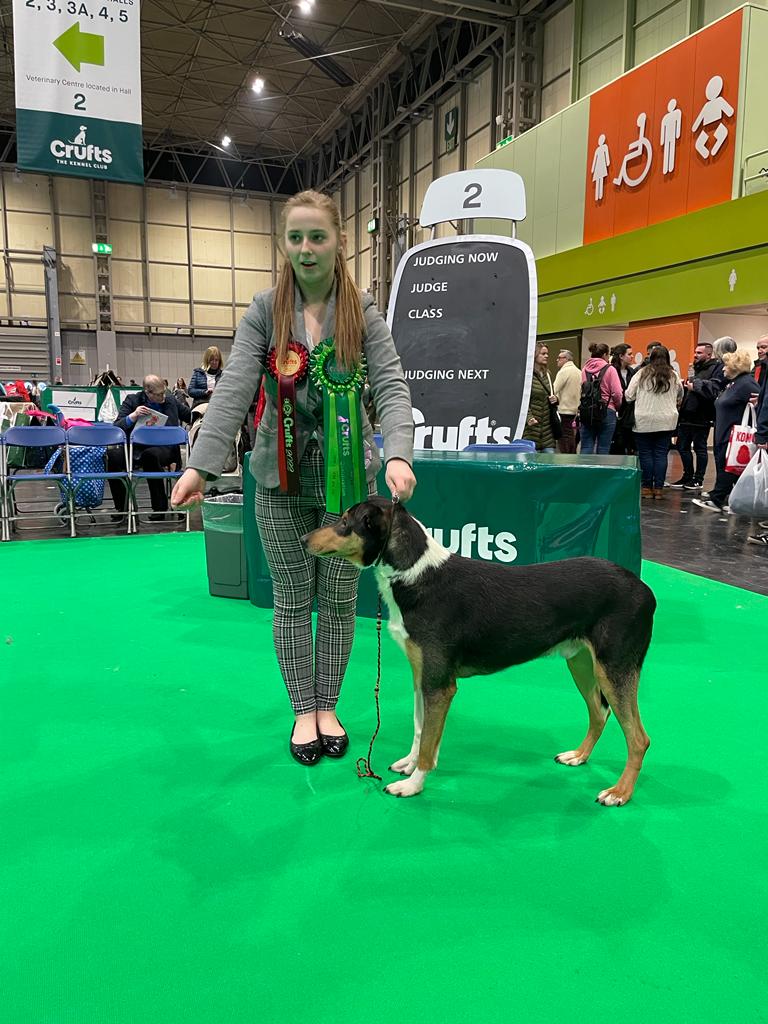 Diablo was unplaced in the challenge but he looked so good, with many taking pictures of him.
Sadly Angel was not placed in her junior class, but she too showed her socks off for Georgie.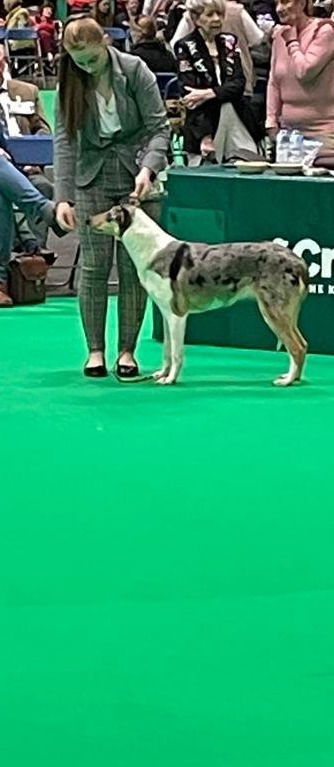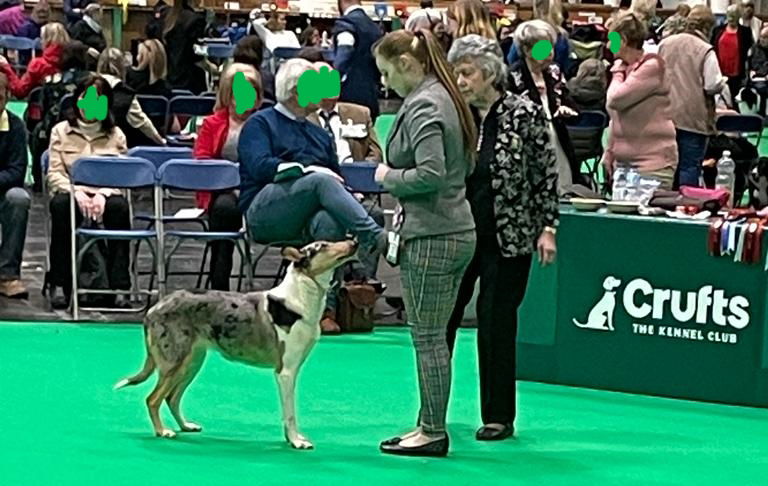 Georgie had a wonderful day despite feeling unwell (toothache)
We would like to thank all those friends who took the time to come and see us at Crufts they took many pics and videos of our special day and we loved talking to you and spending some time with you, it means a lot to have others like our dogs, they seem to have their own fan club. So another Crufts is over, now we have a long hot summer too look forward to ( I hope ) and we start all over again trying to get our dogs qualified for Crufts 2023. Lets hope the magic continues
Till next week folks
P.S we took many photos of the day to many for this webpage so if you fancy looking at them head over to our Facebook page and you can see them in crufts 2022