What a great Saturday 9th April we had.
We went to a local fun dog show, the weather was a bit chilli but the sun was out, took a flask of Tea and some munchies, then settled in to watch Georgie strut her stuff with my dogs.
Firstly Flint was at his first ever show and was in the puppy class where there were around 10 entries, many older than him, but he stood and listened to Georgie and showed well for her, he moved round the ring just right for his age, and to my amazement and Georgie's too he was placed 1st .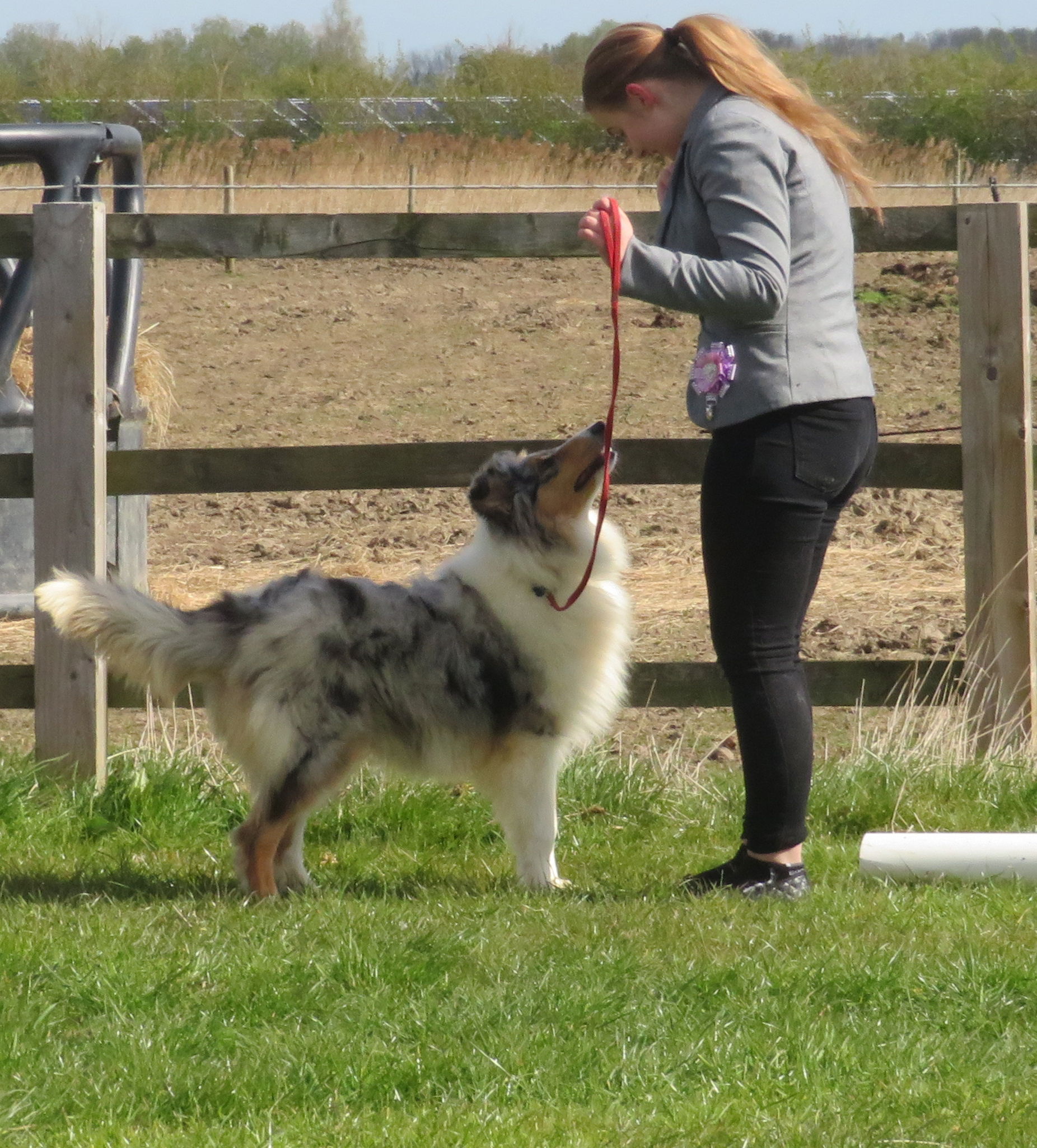 Then Narnia went into best pedigree bitches and she was a little hesitant as she always is but she went round the ring with a lot more confidence than before and she was placed 3rd out of a big class, so we are more than happy with this result.
Then came the JH class, and as usual Georgie took Angel into the ring and guess what they won.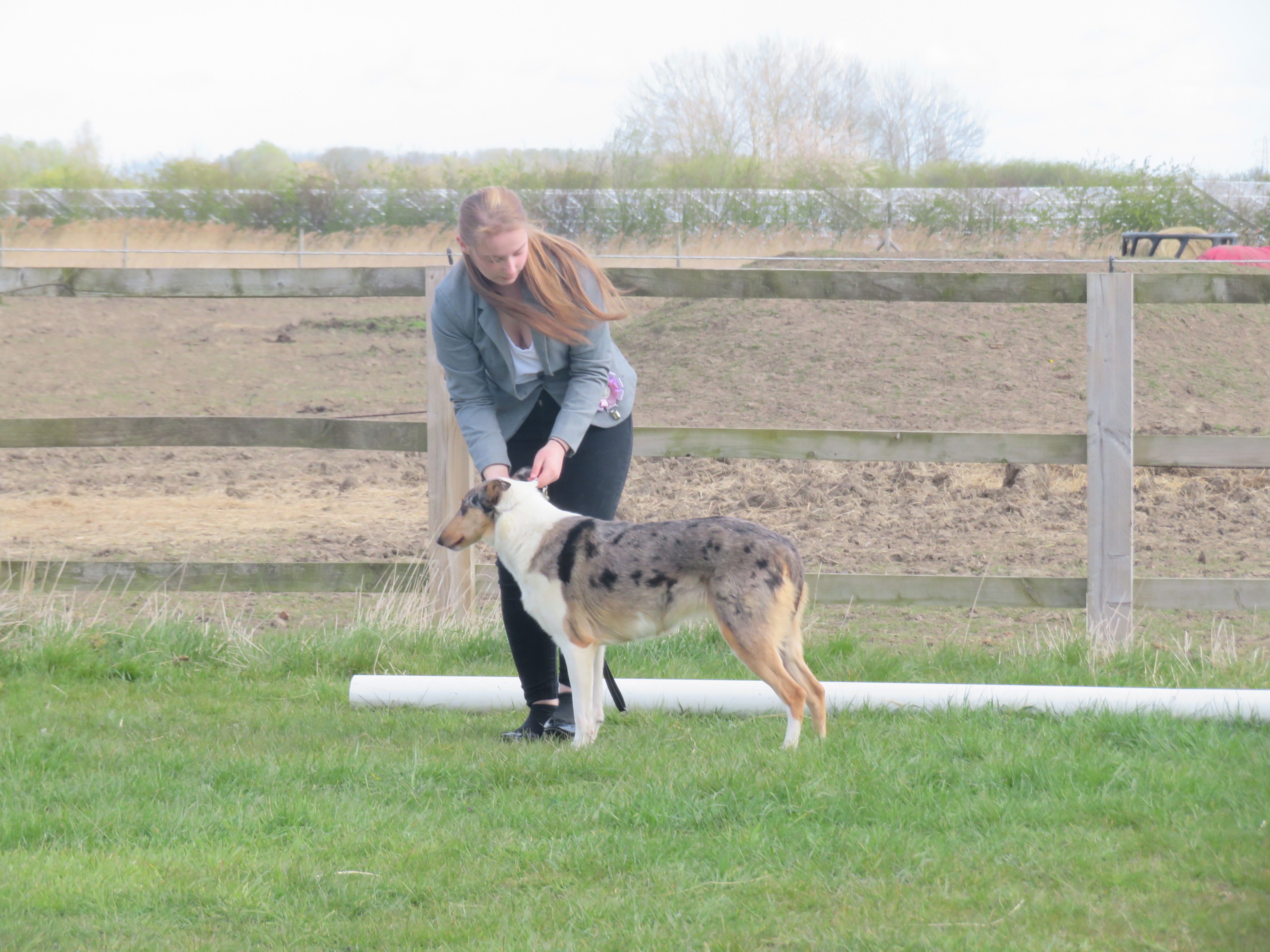 Then Simba went into best dog class and there were about 10 in that class, he isn't shown much but never the less he did as Georgie asked and showed like a trouper, he moved so well and with the sun shinning on his beautiful striking coat he won this class.
Georgie talked me into entering my old girl Ice into the veteran class where I must say there were some very handsome and beautiful entries and she went well as usual and won a 2nd place.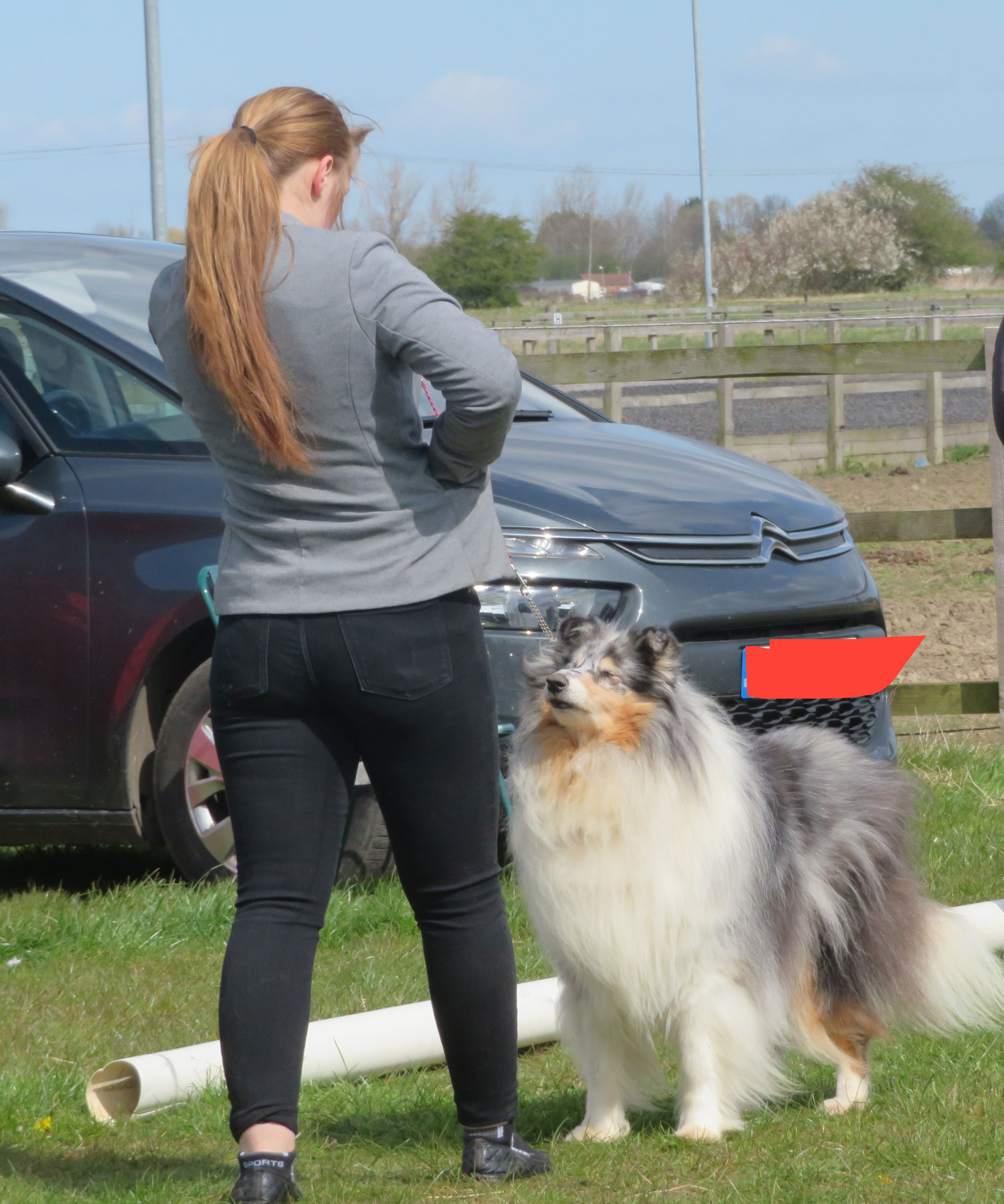 Then there was the Brace class, I must say that I have always wanted to enter father Aslan and son Simba in one of these classes, so this time I did, Georgie bravely went round the ring with them and after a struggle they were placed 3rd, have to add they did look stunning together.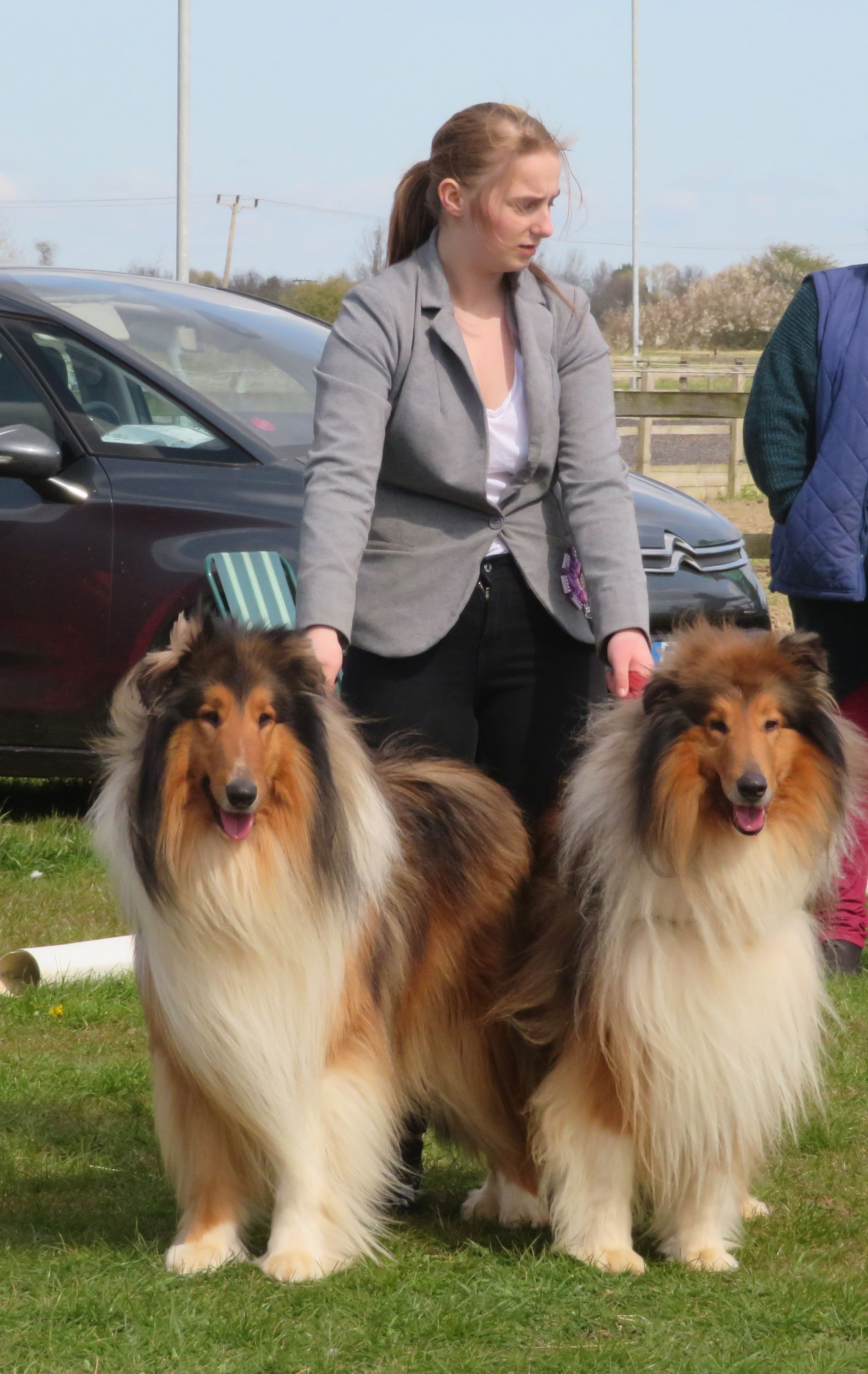 Then Aslan was entered in best mover class and again there were many in this class and he just flowed round the ring like he had wings and he won, he never lets us down with his movement.
Then the last class we entered was best local dog and Ice was 3rd in another very large class.
This meant that we had Aslan Simba Flint and Angel all wining 1st places, so now all winners have to go into the ring to compete for best in show and reserve best in show and best puppy in show, and best JH. now if you have added up rightly I have more than Georgie can show all at once so I had to recruit extra help so
Georgie took Angel
Barry had Simba
Catherine had Flint
Antony has Aslan.
Now drum roll please
Flint was awarded Best puppy in show.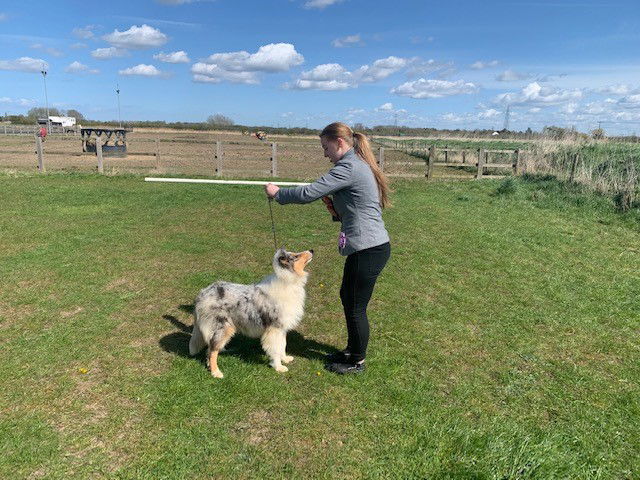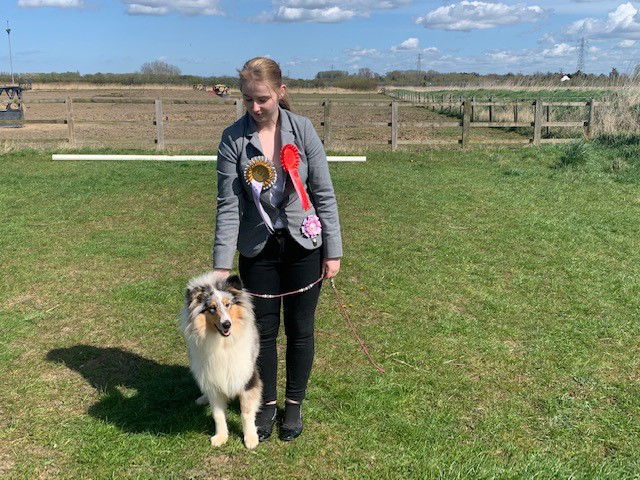 Georgie and Angel won Best JH in show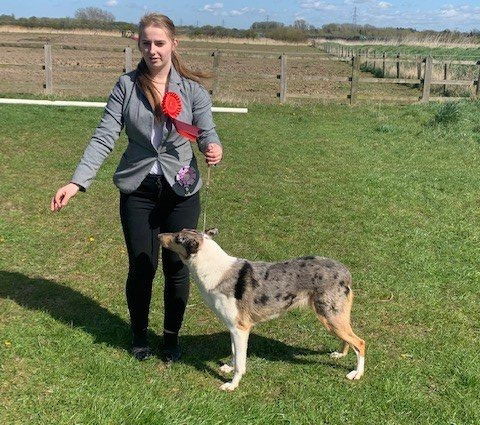 And the biggest drum roll of all please SIMBA won BEST IN SHOW and the crowd went wild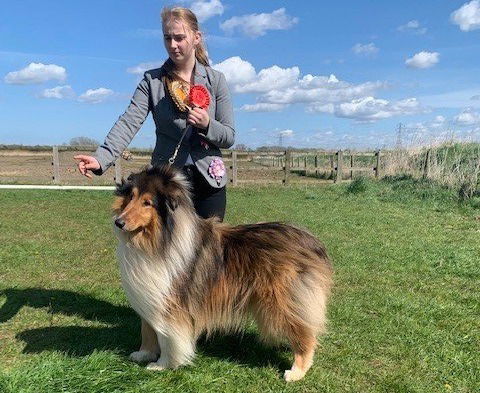 Well folks I cant add anything better for the news this week, other than to say a BIG THANKS to Georgie for all the hard work, practice and running round the rings, the dogs work so well for you and they are happy showing for you, we couldn't do this or do as well without you. And of course to Barry, Catherine and Antony for helping out with the dogs.
Looking forward to the next fun show ( they certainly are fun to take part in) And to next week.....come back and will have some more exciting news about a new member of our collie gang.... A foot note if where you live you see adverts for fun shows or see them on FB as they have FB pages please take your dog and have a go it is fun and you will make new