Howdy folks another week gone by, we have had some sunny days here but it is not making much difference to the mud, getting fed up with it now, oh how we are wishing for the spring.
We are getting the dogs ready for the big Champ show at Stafford, its the Manchester Show, and the last show to qualify for Crufts 2022. So bathing and brushing and practising is going on all this week, off to ring craft twice a week, hard work and even harder to keep them clean. So Secrets, Magic, Aslan, Angel are going in the Caprioara gang and Pixie and Rain for Omordha they are all going to strut their stuff and keep Georgie busy, she does have to stay fit.
I did say in last week's news that I will introduce you to my newest member. Well here he is, I have called him Flint, he is an import and he has been DNA tested and all is clear. He is a happy chap loves to watch the tv and his best mate is Narnia they love playing together. He is only 4 months old so still got a lot of growing to do, and he will be added to our young boys section. We have high hopes for him including being a stud dog in the future. So there is now a new kid on the block.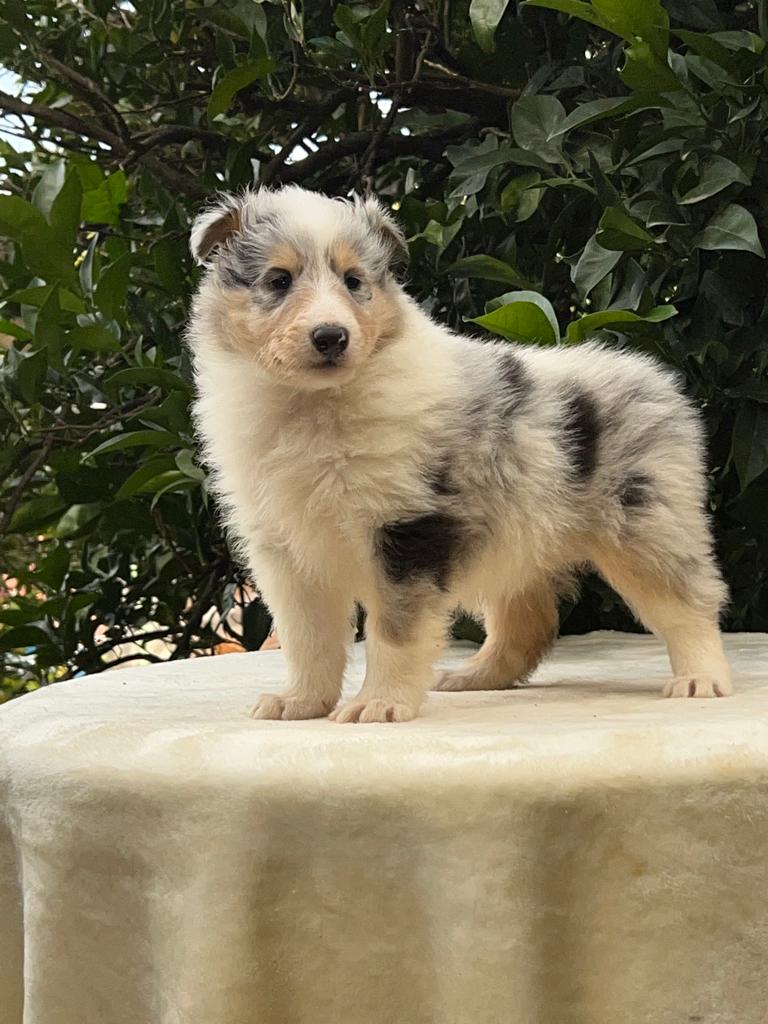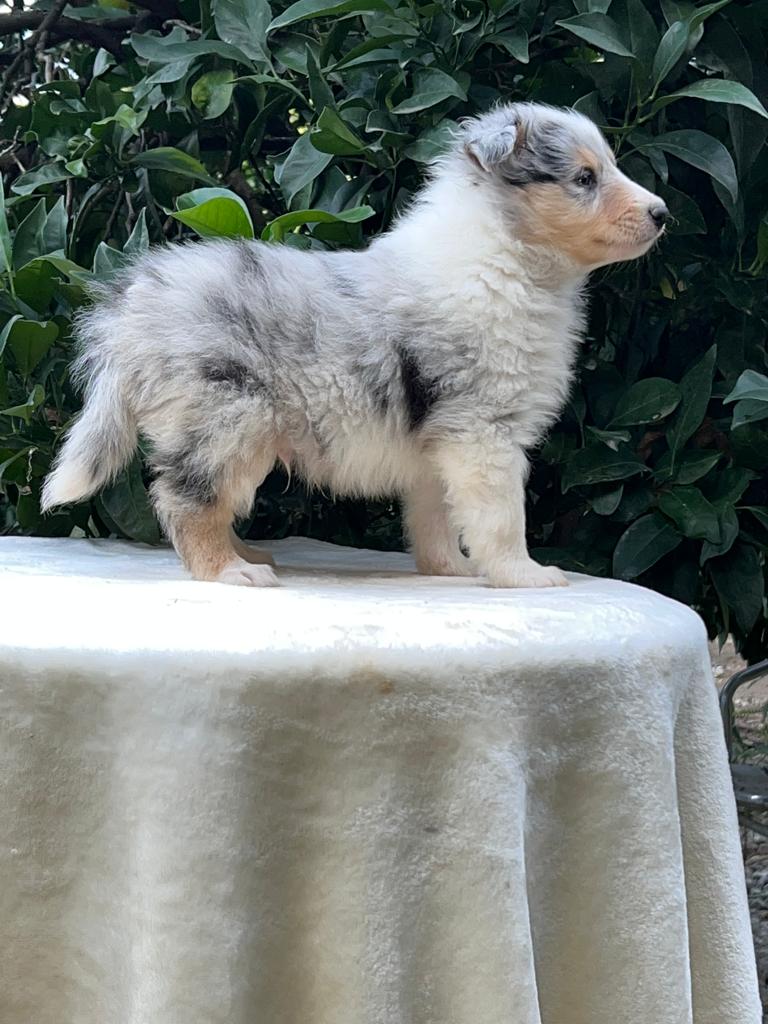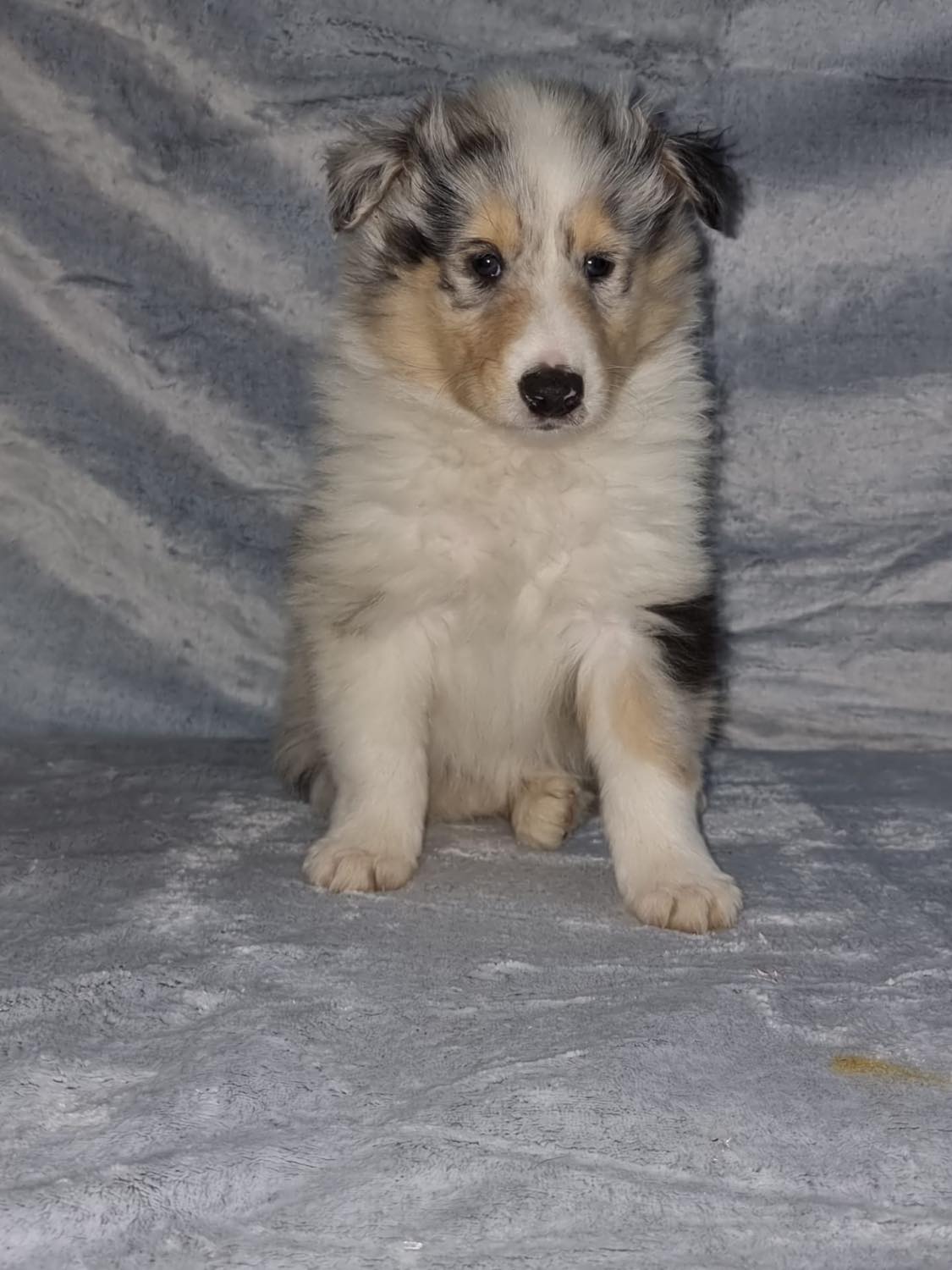 Also we have 3 new kittens the black and white one is a boy and the other two are girls there brother and sisters and yes they are related to Buttons, Socks, Mittens and Boots, so now I need another lot of names, not sure of names , have to have a think ( getting hard now )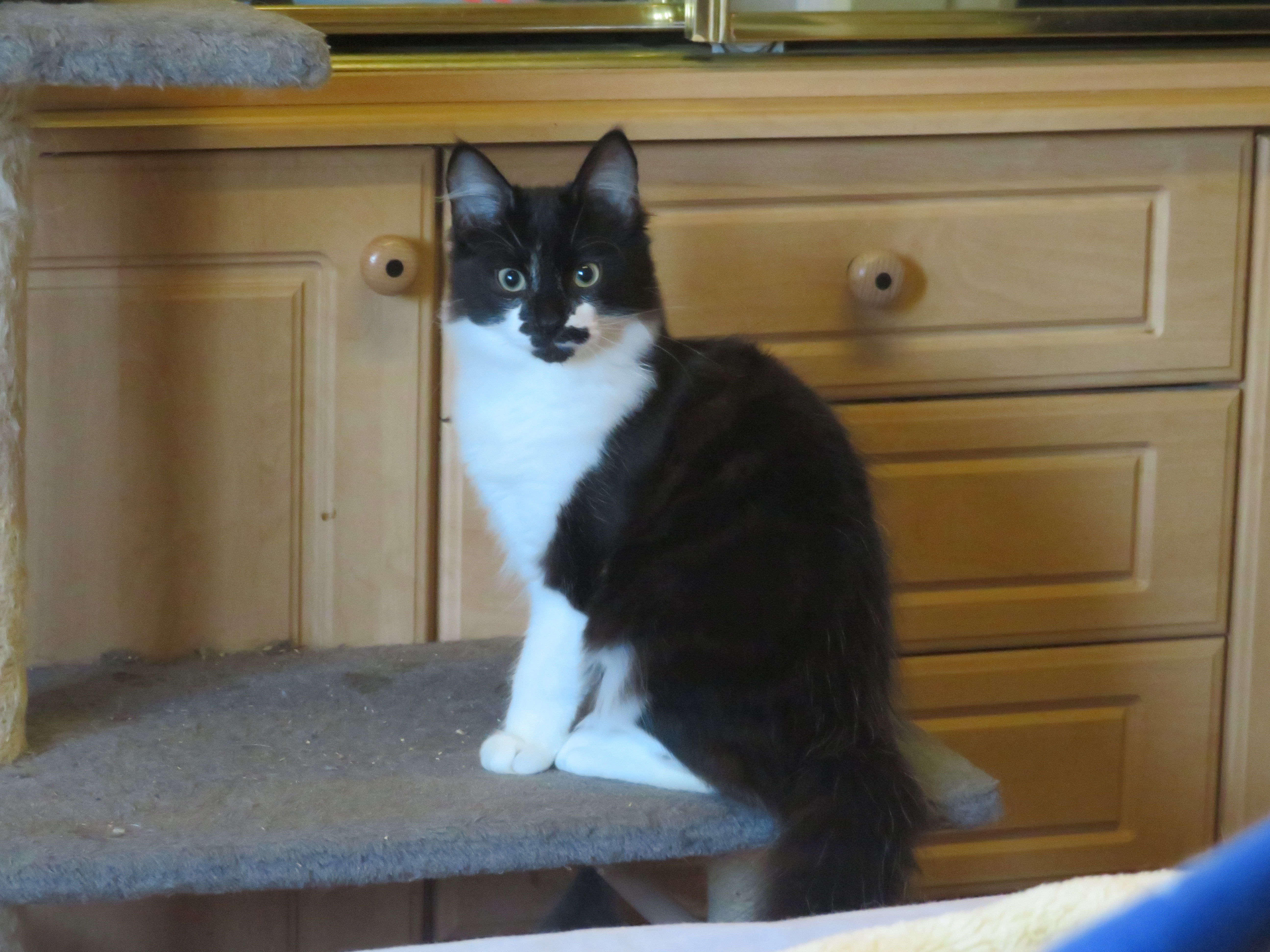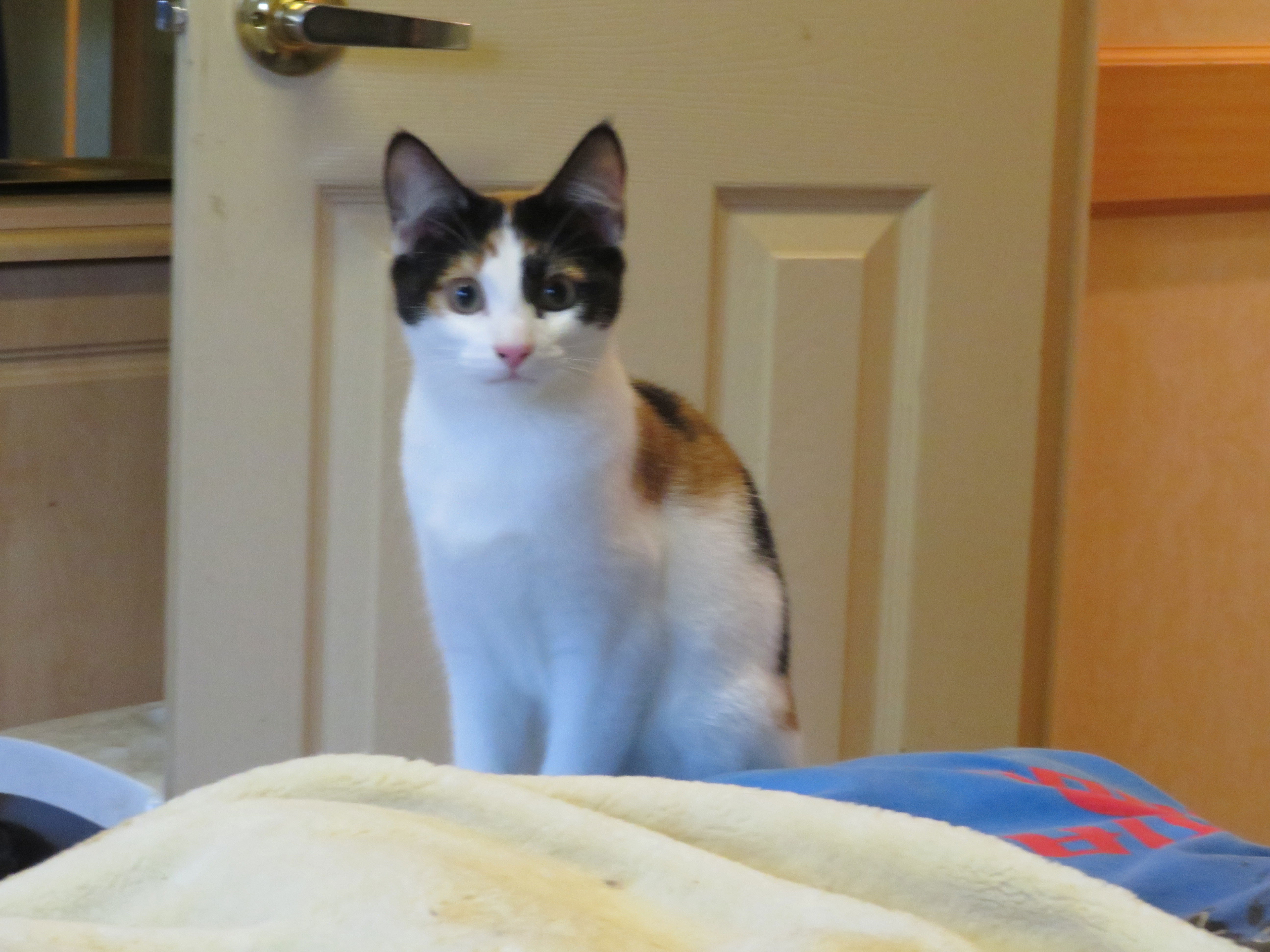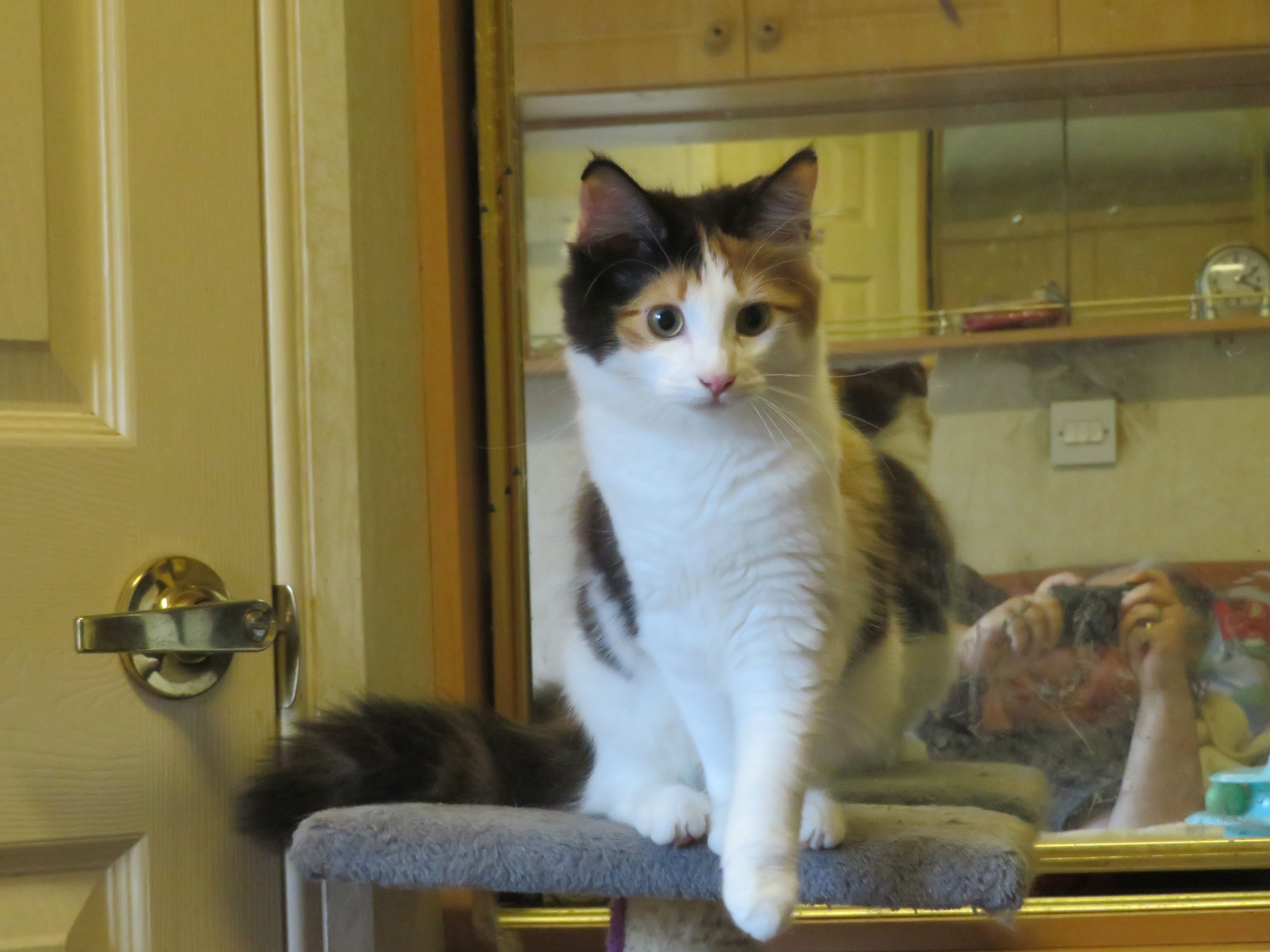 we are slowly sorting the property and Barry's been busy cutting branches and some of the bushes, Catherine has been chopping down branches and has cleared some of the wood back, so now a little more light can be seen. So going ok just need a lot more time ( and money lol), and sunshine ( oh for warmer day's)
We have a few open shows to do, but are gearing up for Crufts, that's a very early start, and a hard day, a long day as well and it's only 6 or 7 weeks away not long to get everything prepared I will add where we are and what my numbers are so that if any of you are coming to Crufts please drop by my benches and I look forward to chatting to you more on that nearer the time.
Hug each other, hold those closest to you a bit harder, be nice, and if you wish to comment please do so in the comment section. Till next week take care, stay safe, make sure those you love know you love them.