Well folks we have been in our new home for a few weeks now and too say its been hard is an understatement , we have between us at caprioara/O'mordha dogs , horses and cats, well has been an experience we don't want to have to do again.
Getting used to a much smaller house another caravan and less land is taking time, and the trees growing here are something else there are just so many of them its like living in our very own Epping forest.
On the positive side (yes folks their is a positive) we can get take always and all the delivery drivers are friendly and take the time to actually come to the door and wait for you to get to the door, the shops are a bit far away but at least there are many shops in the same place. The vet I have found is a good one she knows her stuff and there prices are very good so will be staying with this vet as good vets are hard to find.
We had a day out on sat and went to Caister on sea we took Diablo Ice and Diva and the pups, had a 2 hr drive to get there, we went to our old haunts ( we used to have a static caravan on the Haven site there) and yes it had changed especially along the sea front but the beach and around the Haven site was still the same, the dogs loved it, and even the pups enjoyed the attention by others so will be going back again.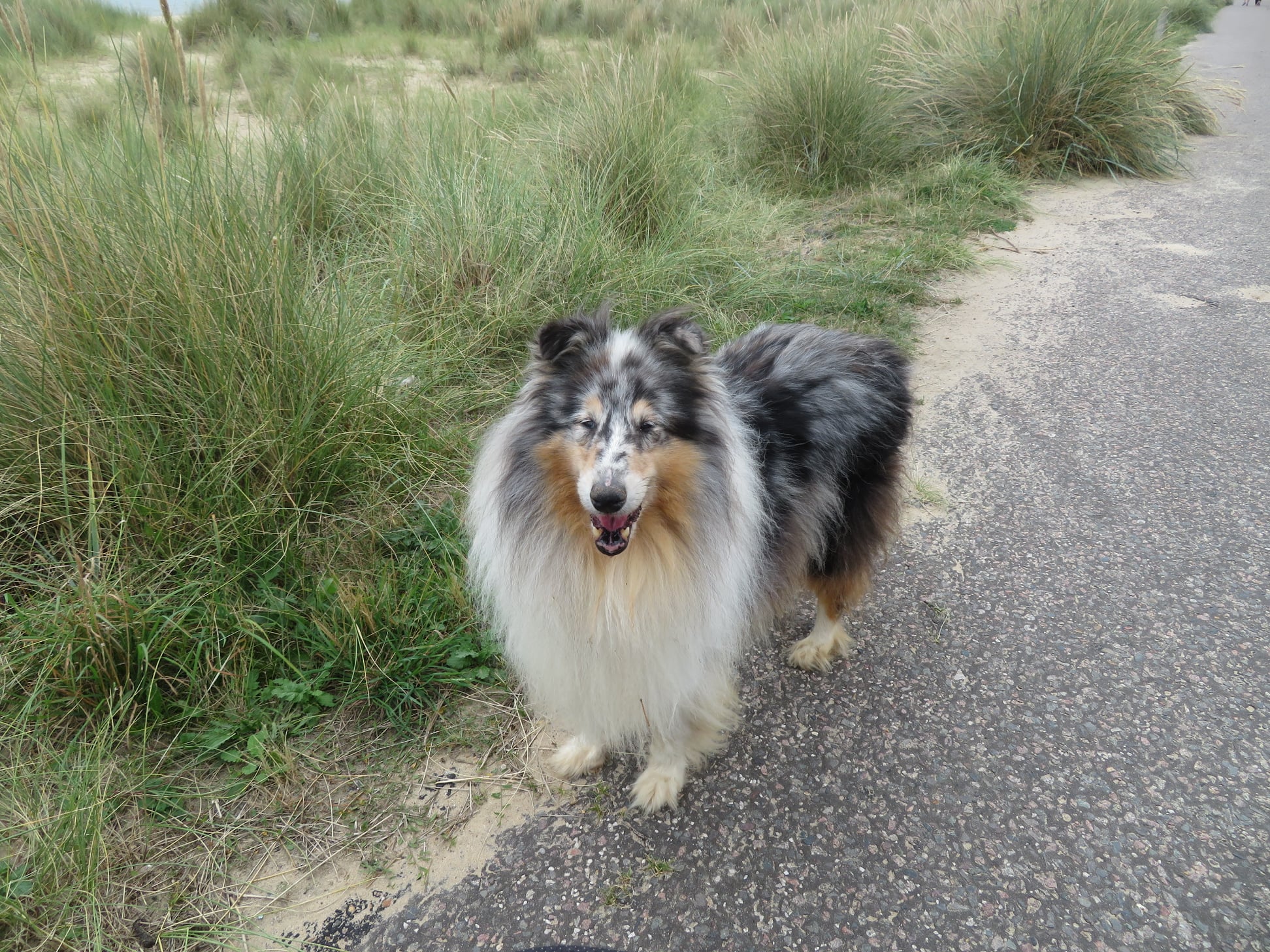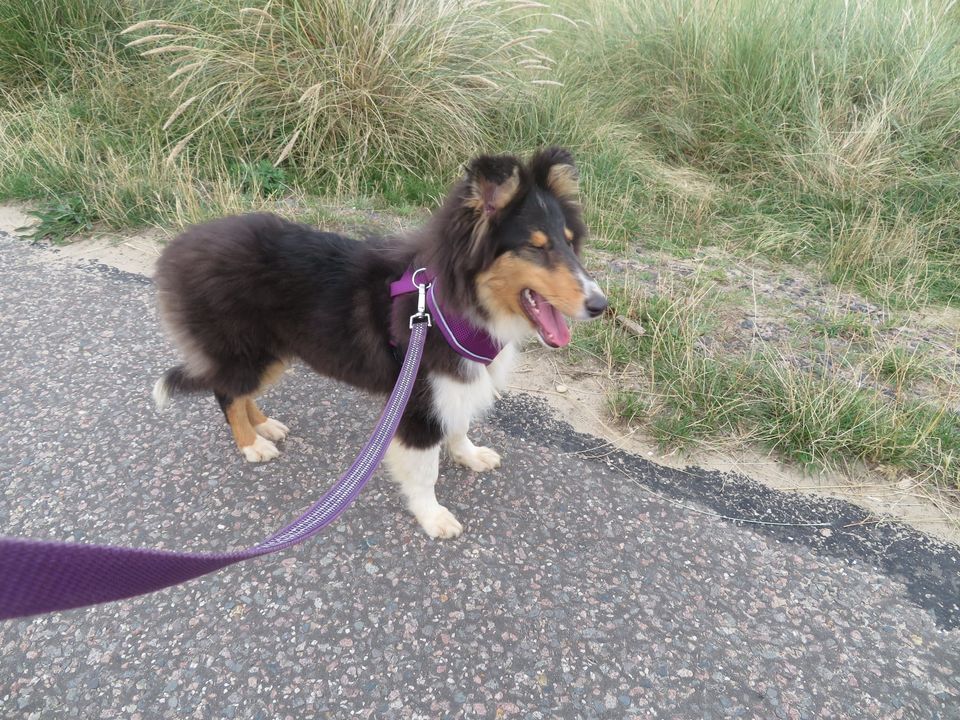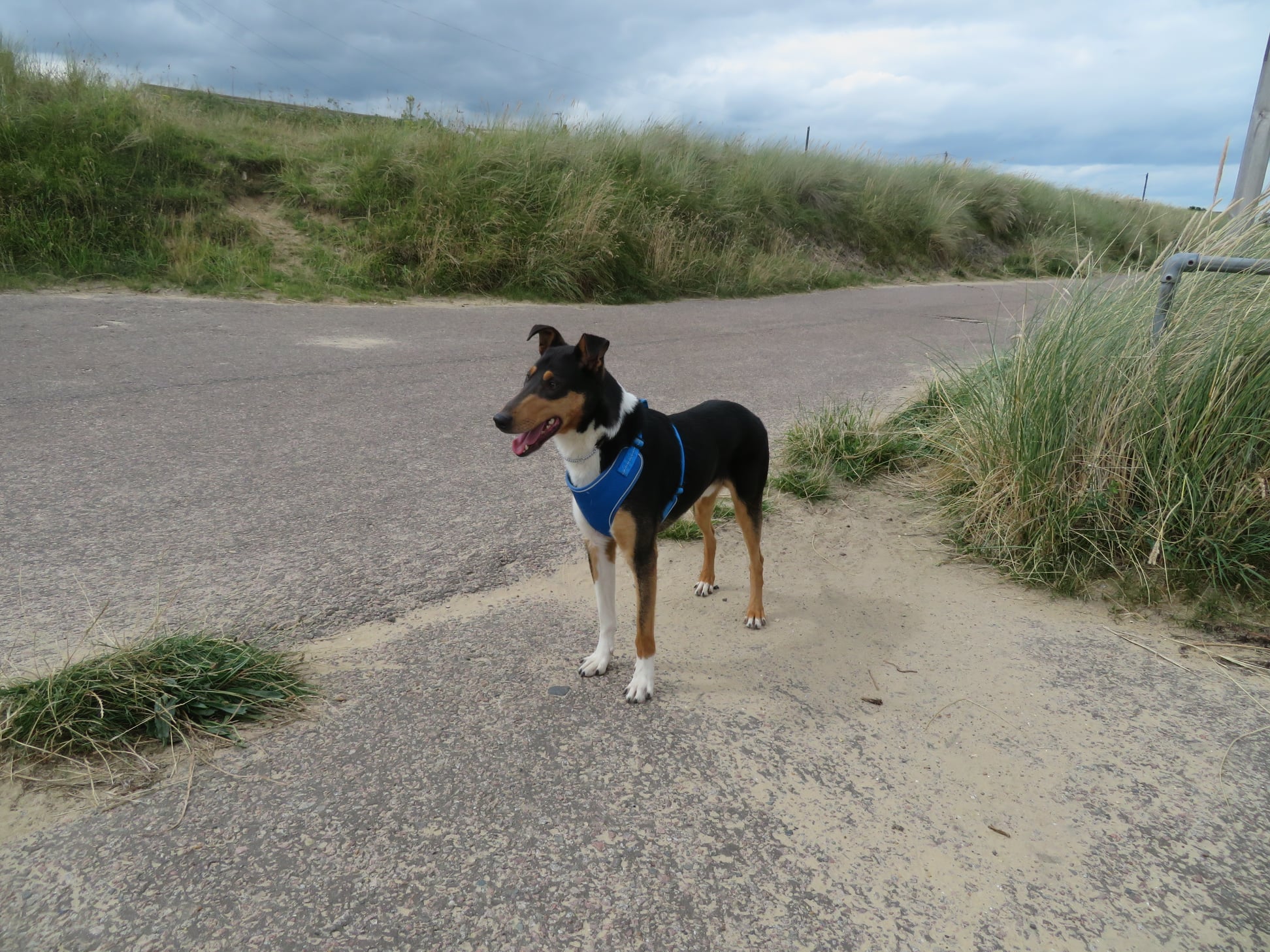 The dogs seem to have calmed down and have now got used to being here, they love running on their field and soon they will have a bigger area to run in, the cats have been busy catching moles and mice and they too seem happy.
I am still finding it hard to get used to this place but once we have sorted out our stuff which is still packed and we have got new furniture it will seem a bit more like home.
The pups are now old enough to leave for their forever homes so far the Sable/white boy Called Obi went to his new home on Monday, Steve his owner has told me Obi travelled to Wales ( he has gone home as he was born in Wales ) very well never complained slept most of the way, and his first night was a good one he again slept and didn't wake them up too early , he has settled into the new home and the owners are more than happy with him, so Obi good luck wish you all the best for your adventures.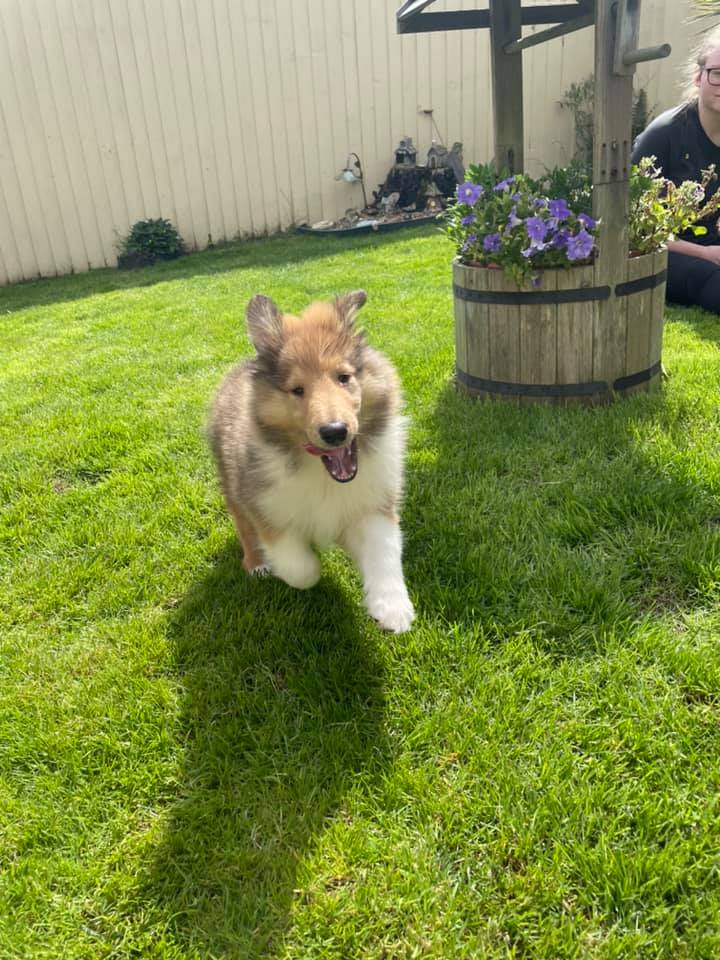 The second to leave was a tri boy called Ruben, his owner Liz is delighted with him, again Ruben travelled well and spent the night mostly asleep didn't seem to miss us which is how it should be, Rubens new life will consist of agility and hopefully joining us at some shows ( so Georgie another one for you to show) we will have to watch out Georgie will want paying soon, so another happy owner and pup, good luck Ruben and I know your adventures will be fun packed and interesting.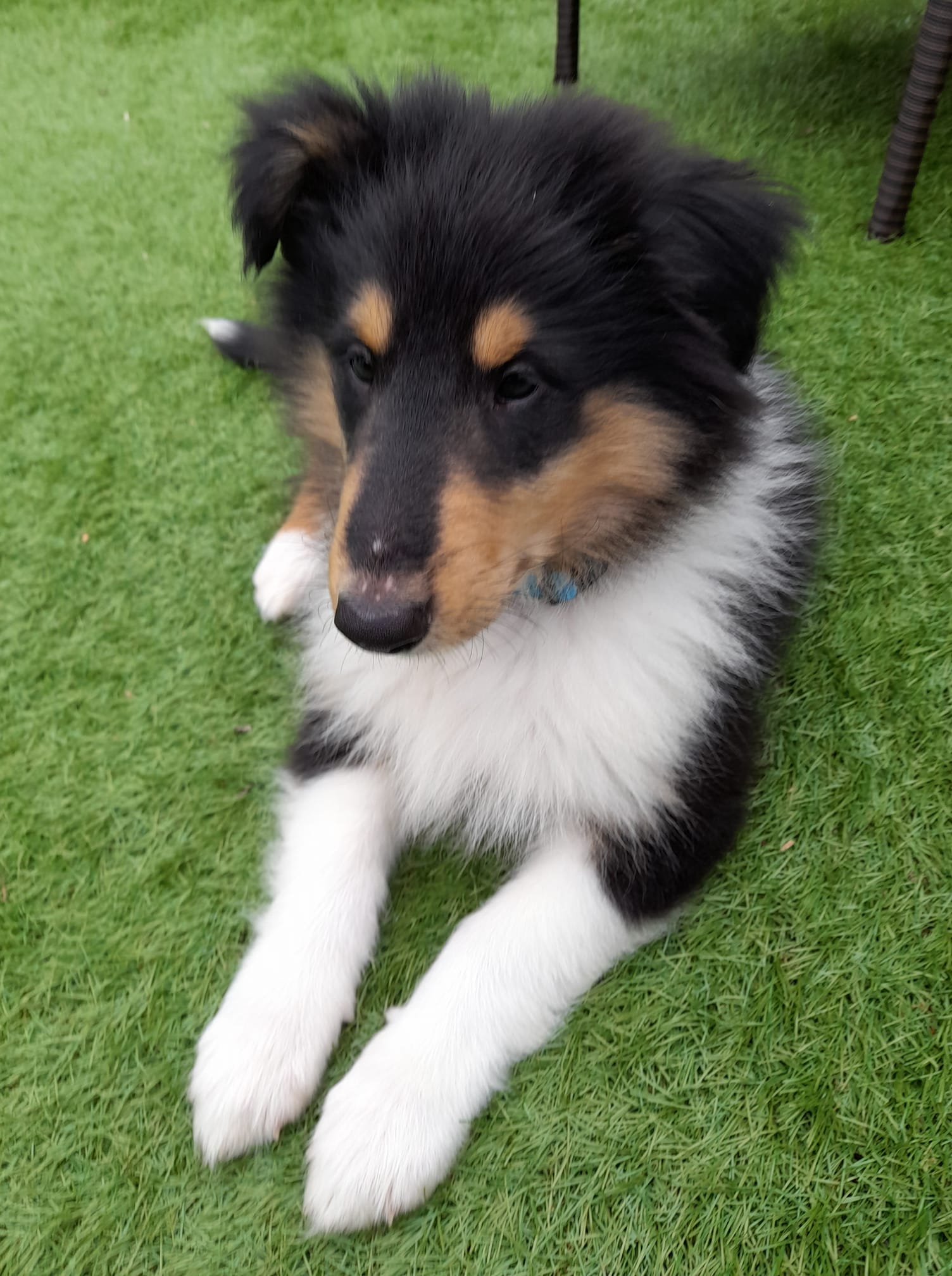 The third one to go to her forever home is the only tri girl, she has big paws to fill as her owners have just lost there beloved sable girl. So they have called her Sapphire so have a great life, be good and enjoy your forever home.
To all the owners of these pups and all the other Caprioara collies out their have a happy life enjoy your adventures live a long life and we will see you next year when we have a Caprioara gathering which will be held over two days ( a sat and sun) with BBQ music and lots of laughter and catch ups people and dogs most welcome, more about this when the time gets nearer.
So for now folks this is our news, we hope you are all well, that life is kind too you, and that you are now getting back to normal ( whatever that is ) and more news will be soon. Hug those collies closer, make every day special, remember to you there a dog but too the dog your there everything.