Hi there all, well things have certainly been different this week here at the collie's retreat lol. We was on our way to visit friends for the day and we were enjoying a good journey, nice and sunny, not too much traffic, hardly any road works (makes a change I hear you say) well this didn't last for long, about ¾ into our journey we hit a very large pot hole and then our van's engine died, we managed to get part of the way off onto the hard shoulder but we were still patricianly in the live lane, hazards on quickly and I was on the phone to the aa. Well to cut a long story short the police came as we were in a dangerous position (your telling me) .Then 2 hrs later we were towed off the A1M into Blythe services where we waited another 3 hrs then another aa van came and finally we were towed home, the breakdown happened at 10.30am we got home at 7.30pm So now we are waiting to see how much this will cost and what's wrong with it. Oh these things are sent to try us lol.
On a better note Cola and Aslan welcomed three pups into the world, one sable girl (spoken for) and one tri girl and one tri boy (looking for there forever homes, more details on the puppy page, and if anyone is interested in a pup please contact us we only have 2 left.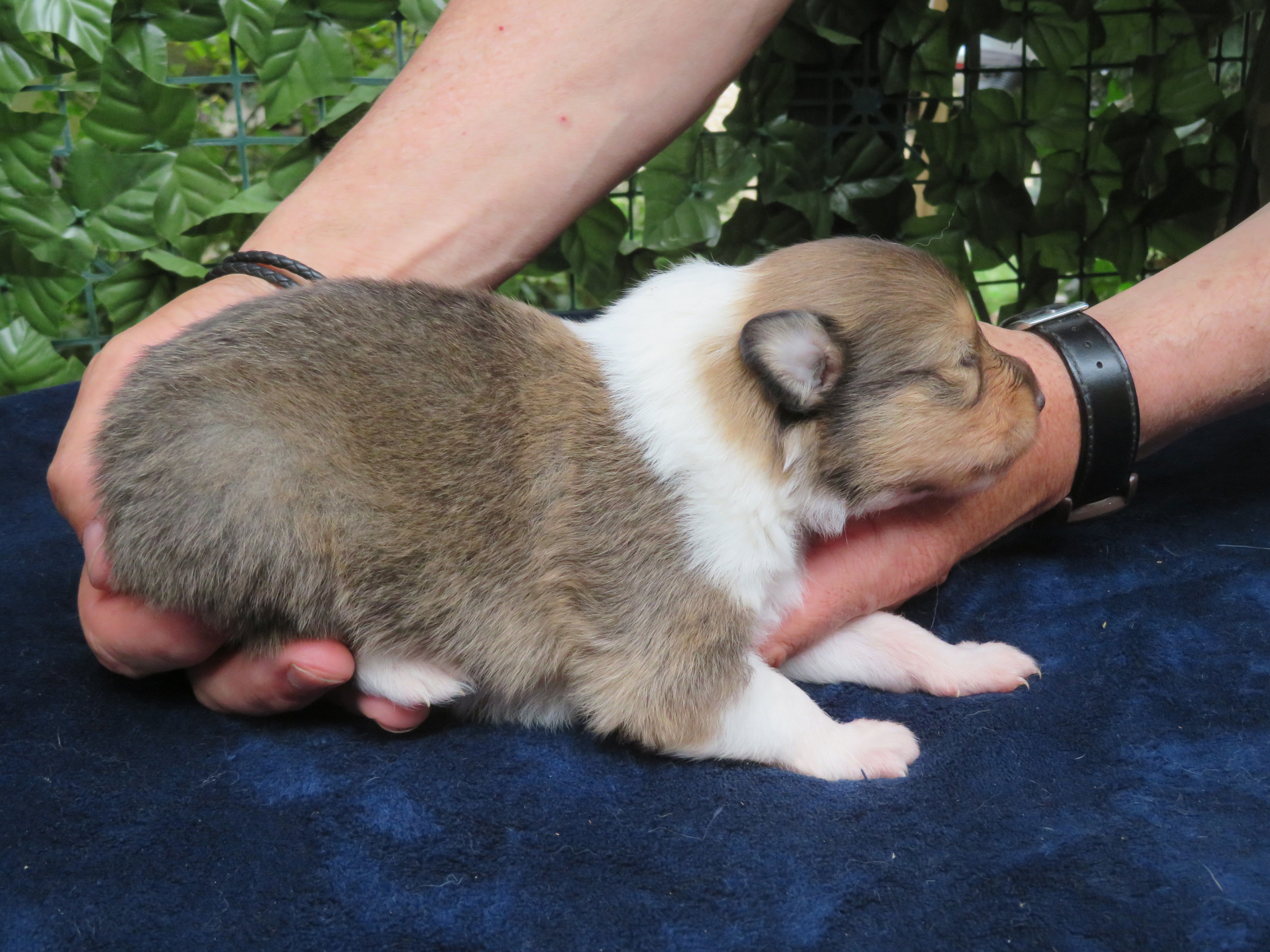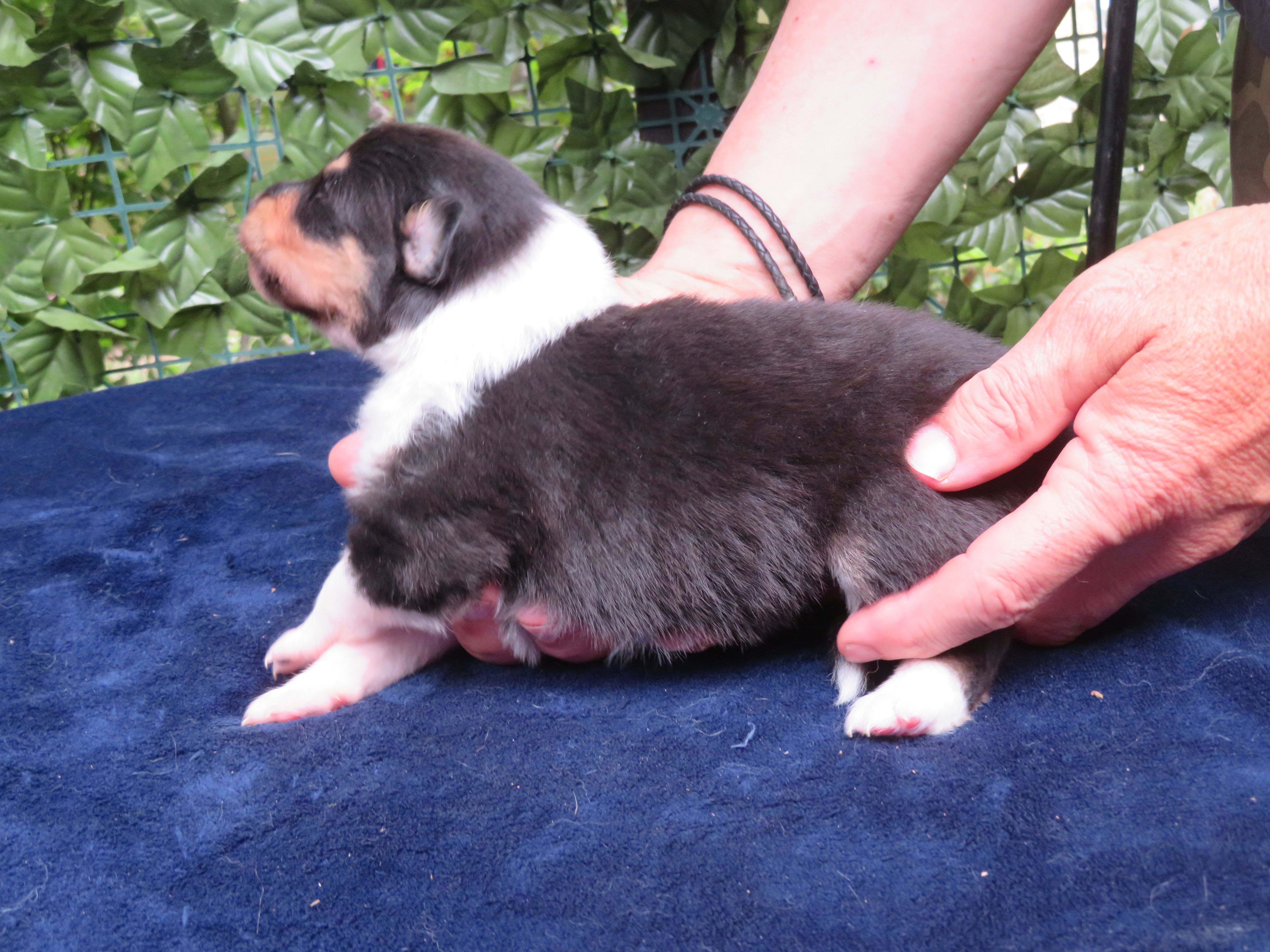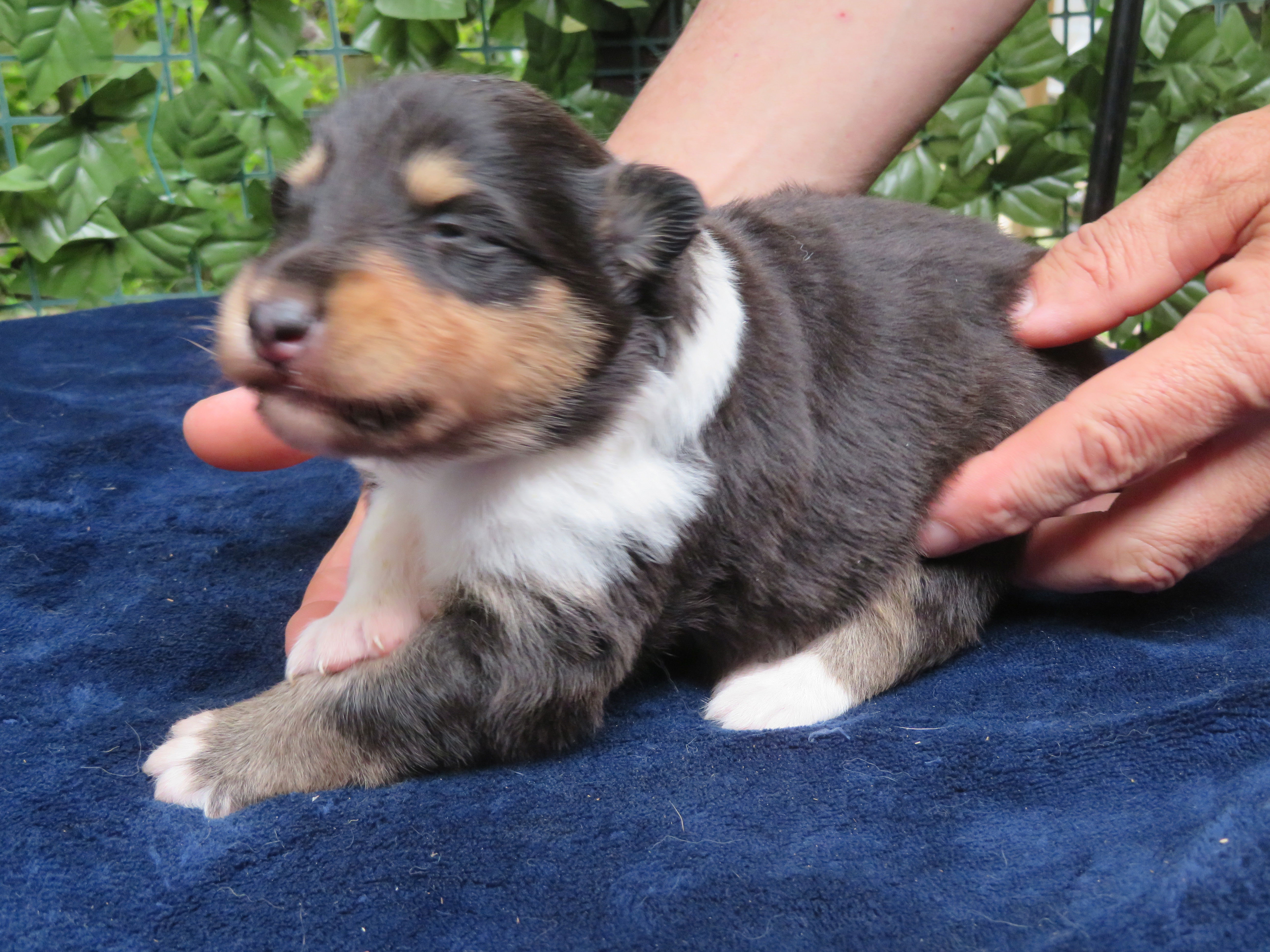 Georgie went to the Border Union champ show a couple of weekends ago where Angela Harvey was the judge of the rough collies, Pixie was the one of Georgie's girls who was entered in the junior class where she promptly won 1st place then she was placed 3rd in the Graduate class to read the write up for this show please go to the showing page.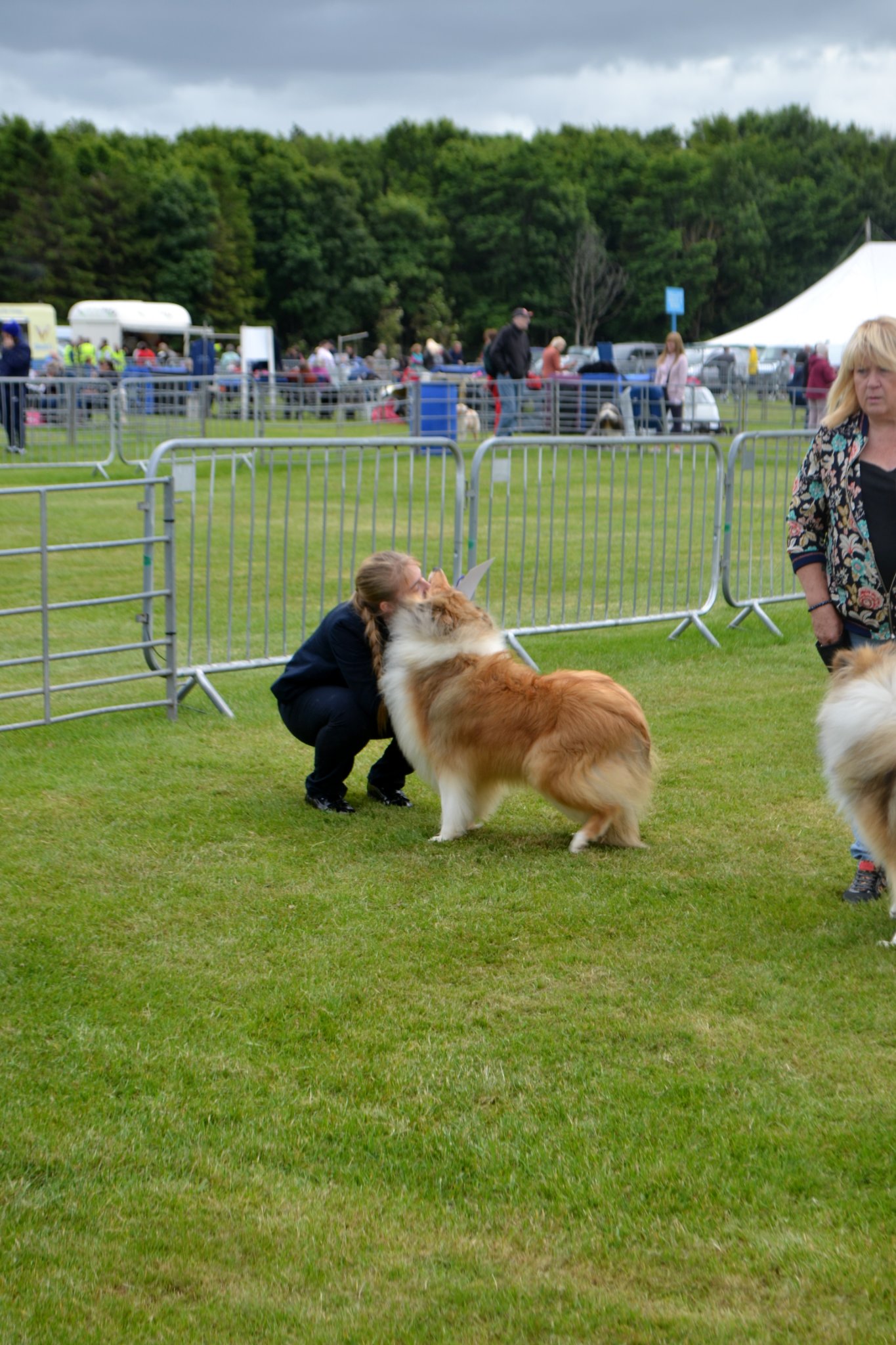 Then we all went to East of England champ show and I would like to mention our friend Maria who without her taking us in her van we wouldn't have been able to go (our van is still out of action) so Maria many many thanks. At the show we all did very well and had another lot of great results, you will have to go to our showing page for updates and some new critiques, and boy was the weather hot.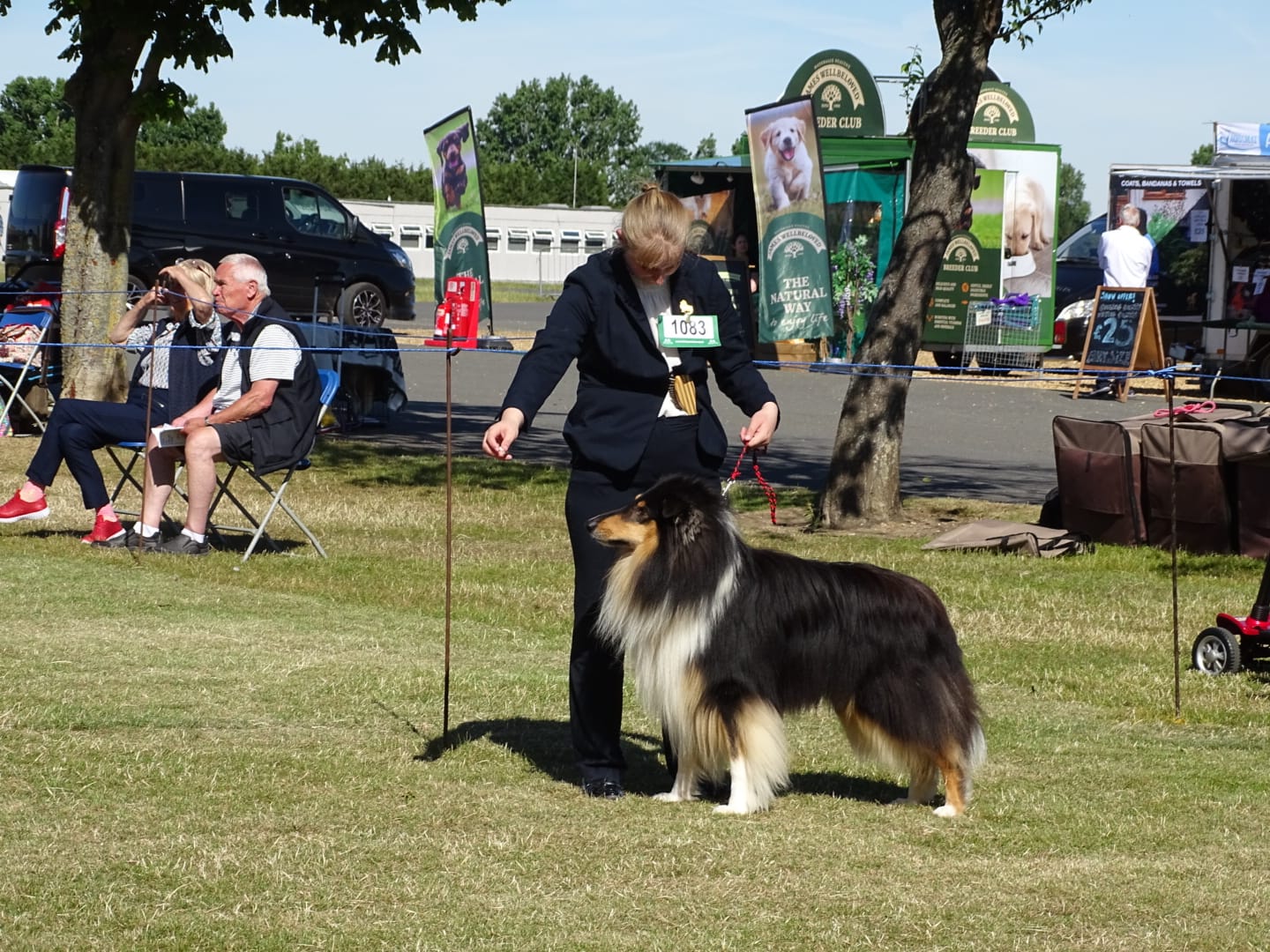 Well we are about half way through the showing season and we thought you might be interested in our Crufts show teams for 2023.
Caprioara have so far managed to qualify for Crufts
Thistle
Aslan
Percy
Narnia,
Flint
Ghost
Deliah
Diablo
Angel,
Omordha have managed to qualify all three dogs they show for Crufts
Other show the dogs have qualified for
Smooth Collie of the year 2022 Diablo.
EACA dog of the year 2023 Flint and Rain
British collie of the Year 2023 Aslan.
Aslan and Percy have gained there Stud book numbers this year, so along with Soda, Shep, Ghost, Deliah that makes 6 stud book winning dogs not bad for a small kennel like mine.
In our next lot of news there will be a new addition to the Caprioara gang more next time .
We have had the dogs out on the field with one of there favourite things there paddling pool they love it and as its so hot they spent lots of time in it with Thistle blowing bubbles as he usually does, he is a true water babe.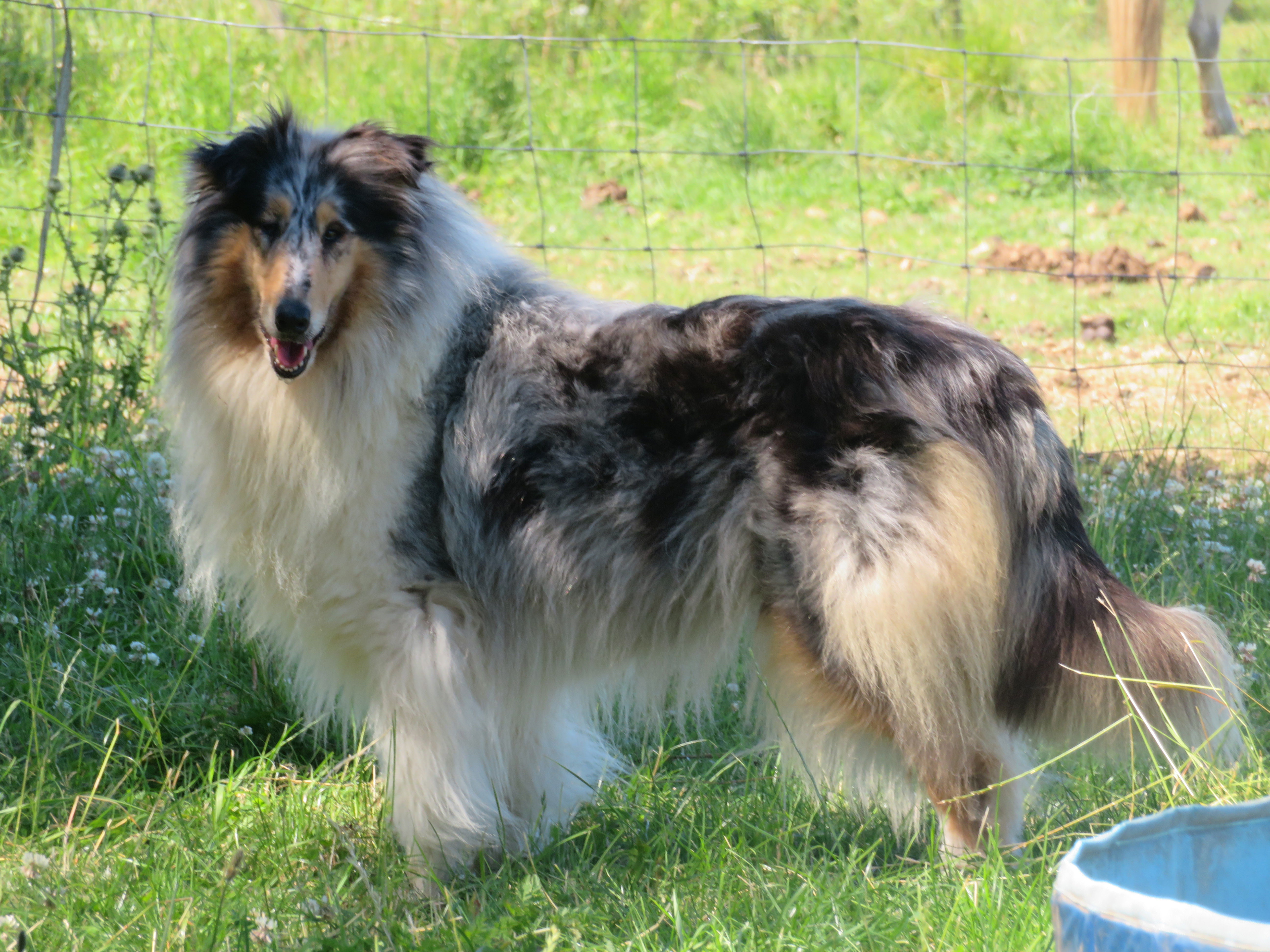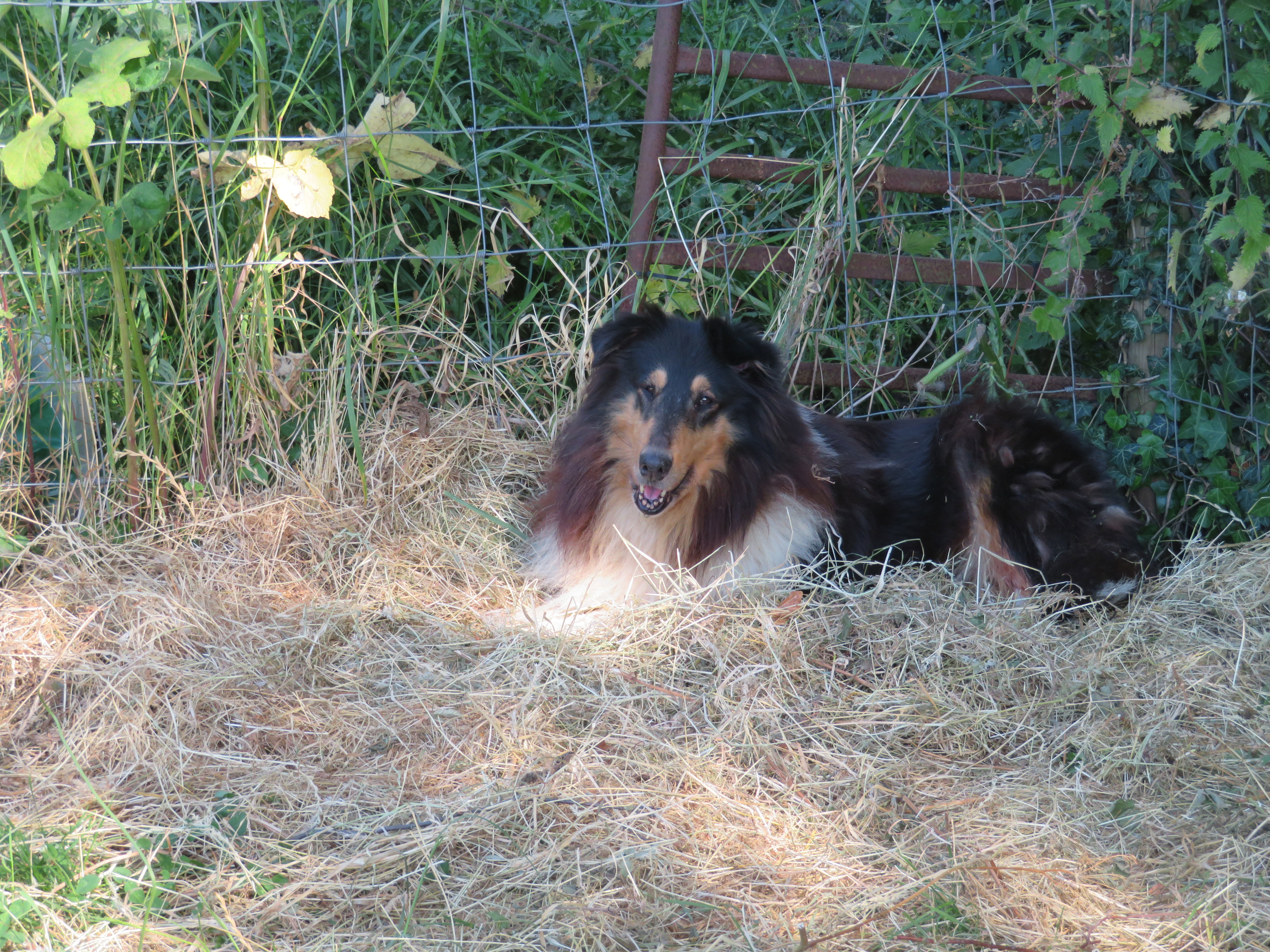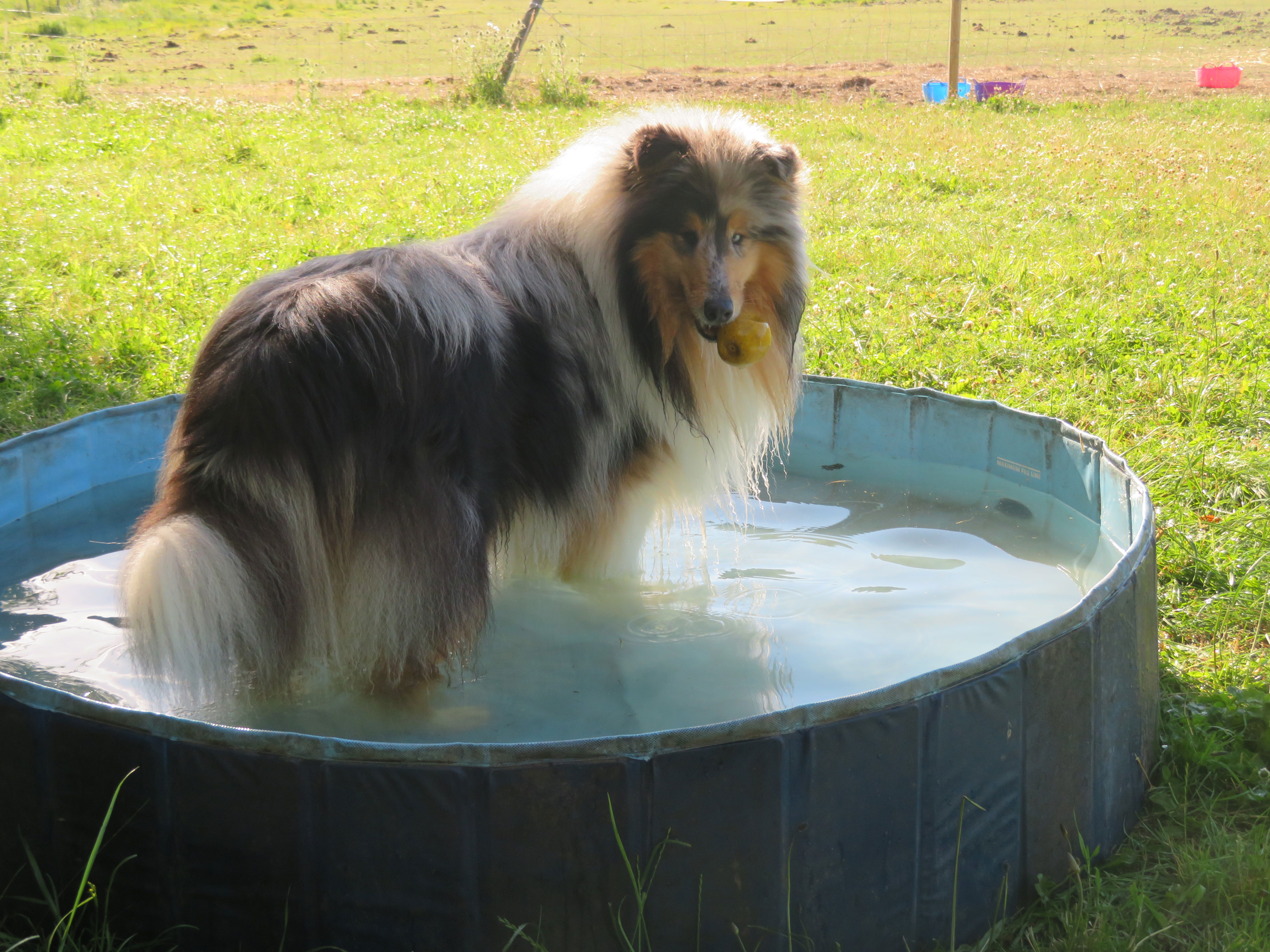 Well folks I hope that once again you have enjoyed our stroll together down the Caprioara and Omordha lane of life, and that your journey with your pets is just as fulfilling, they are precious, they are fun, they can be naughty, but most of all there FAMILY, make the most of every day, because as you all know there are never enough days to share with them. We hope you have laughs and make memories together and make each day count. Till the next time we get to share a small part of our life with you take care.